Last Updated on November 22, 2022
You are planning to take your whole family to enjoy a road trip out there. Are you fully prepared for a memorable holiday? If you have kids, you have to pay extra attention to what you pack in your car on your road journey. Your kids need more things than you do.
What kind of vehicle do you use to take your family out to the woods? A large vehicle may have enough internal space for stowing your belongings on a road trip, but a smaller sedan has the problem of providing enough room for both people and luggage. A car roof box is what you need to extend the storage space for your smaller car. On our site, you can learn everything about car roof boxes.
In this article, we will discuss things that you may need on your road journeys. These things will make your family trip a lot easier.
Plastic Bag
Some plastic bags can offer you a container to collect garbages for your passengers on the roads. When you park beside a gas station, you can dump the garbages in the trash bins. If you have kids, you have to tell them not to throw empty bottles outside the window because that garbage will contaminate our earth for millions of years.
Some of the plastic bags can paste to the back of your car seats, so you do not need to worry about having any space for using a plastic garbage bag. On the other hand, plastic bags can stow garbages, clothes, electronic devices, foods, or other small stuff. Consequently, having some plastic bags in your car is necessary for a family.
Garbage Bag PVC Waterproof Leakproof Disposable Auto Trash Can Bag
You can use this product to collect garbage in your car. It is waterproof and made of PVS material, so it will not leak when liquid is inside of it. You can trust the quality of it because there are many positive feedbacks on Amazon for this product.
---
Water
It is easy to understand that you need to drink water on the roads of your road trip. A large bottle that can hold two gallons of water is a good option for a family. If your family has more than four people, you can consider using a four-gallon bottle.
Arrow Home Products 00744 40 Cup Slimline Beverage Dispenser
You can use this large opening beverage dispenser to bring water or other liquid for your family on a road journey. The volume of this container is 2.5 gallons, and it is easy to put ice, water, beverage, or juice through the large opening on top.
---
Wet Wipes
In the time of your road journeys, you and your families are having fun, chatting with each other, eating snacks, or taking photos or videos. During the fun time, your hands can get dirty, and you may sweat a lot because of the summer heat. At the moment, you have to find something to clean your hands or wipe off the sweat. A wet wipe is something that you need at an awkward moment. A bag of wet wipers can clean up everyone after the changing of a baby's diaper.
Amazon Elements Baby Wipes
A set of 810 wet wipers is enough for your family on a road trip. What are in or on the wet wipers? The wet wipers are a combination of Purified Water, Citric Acid, Decyl Glucoside, Sodium Citrate Tetrasodium Glutamate Diacetate, Gluconic Acid, and Sodium Benzoate.
---
Flashlights
Could you please take a flashlight with you when you go out on a road trip with your families? It is not a question but a must-have item on your list. You will spend nighttime outside in the woods or somewhere without any lights. A flashlight can direct you when you are walking in the dark. In our opinion, one flashlight is not enough, and Five of them are sufficient to use for a family. Besides, on the market, flashlights have many different brands and prices. Enough lighting power and a durable battery are the key features that you probably need in your vacations.
LE Rechargeable LED Camping Lantern
It is convenient to hold a rechargeable and waterproof lantern to walk in the woods at night. The front light of this lantern can reach as far as 500 meters, and the capacity of the sidelight is up to 130 lumens.
---
Headphone Splitter
While you are driving, your families are sitting behind you and listening to music on their smartphones. However, sometimes, they want to watch a movie together on an iPad or an iPhone. You can tell them to use a headphone splitter to connect two earphones to one device in seconds. Then, they can enjoy the fun of watching a movie together with high-quality surrounding sound on earphones.
UGREEN Headphone Splitter
A 20cm headphone splitter has the functionality to separate your phone's earphone connection to two different ends, and you can plug two earphones into the ends to receive sound signals for two people at the same moment.
---
Kitchen Paper
After using a wet wiper to clean your hands or wipe your sweat off, you may also need dry paper to clean other places in your car or grab things without touching them. A roll of try paper is useful when you are driving on the roads. As a result, we recommend that you prepare a package of paper towels in your vehicle.
Amazon Brand – Presto!-Road Trip Essential
There are 12 rolls in a package, and you may need two packages for a holiday trip. You may need it every time you take a break on your road trip, and these papers keep your car clean. They are eco-friendly.
---
Pillows and Blankets
Your families require sleeping time, so preparing several pillows and blankets is necessary for a family trip. While you are driving, your kids can have a warm and comfortable nap. Furthermore, at night time, sleeping in tents or cars has a high possibility to catch a cold; however, a blanket can offer extra warmth to your body during the sleeping time.
Premium Adjustable Loft Pillow
Bedsure Fleece Blanket
---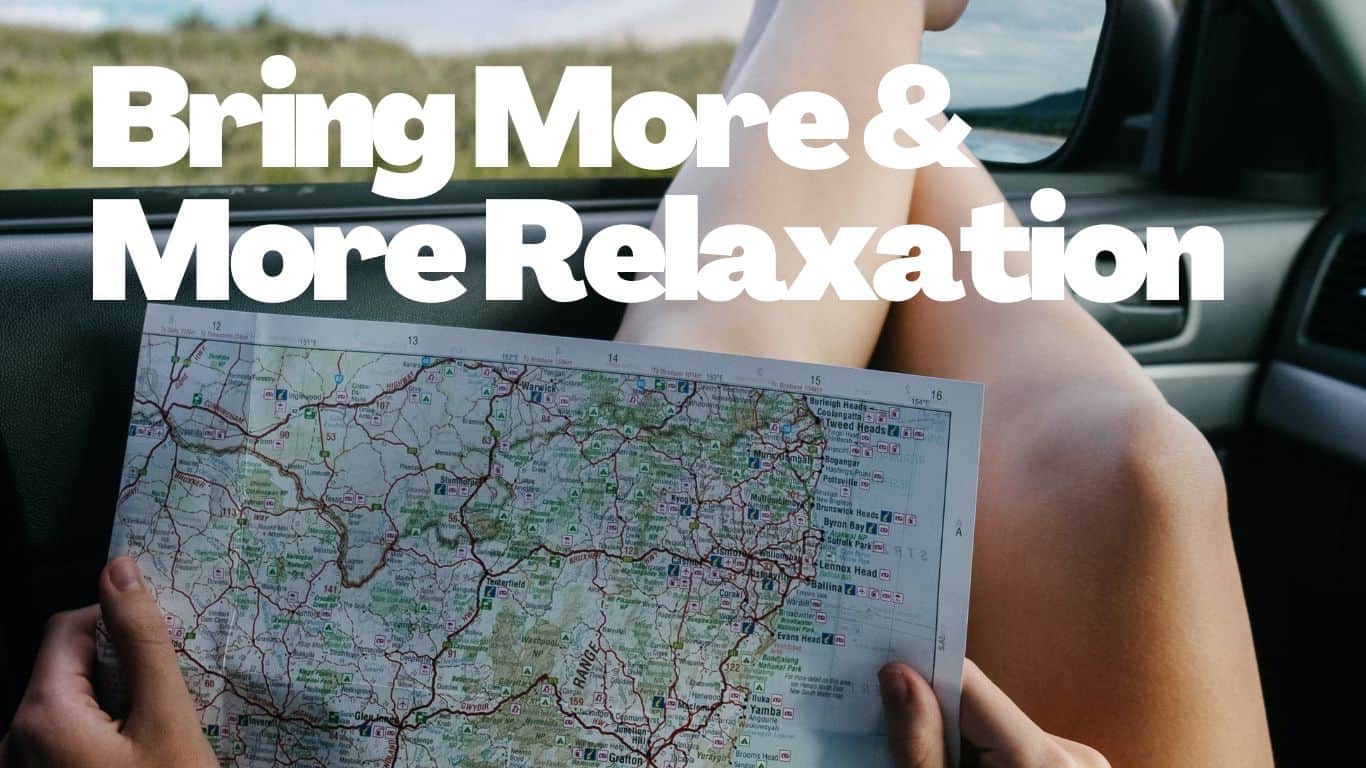 Navigation Device or APP
As we all know, a family road journey requires a smart and detailed navigation plan. Your family should sit down and discuss your routes in detail for further improvement and better route arrangement. A navigation device will help you to lead the way after you have made a perfect route plan. If you don't have a navigation device, you can consider using a navigation application on your smartphone. It is simple to operate to become your cellphone into a navigation device. You first go to the app store to search and download a navigation APP, then you set up the application to meet your needs.
GPS Navigation Devices For Road Trips
---
Jumper Cables
A cable that will help with charging your car battery from another passing vehicle. The battery of your car will exhaust through wrong and accidental operations during the time of your family trip. Consequently, a jumper cable will save you from that awkward condition. If someone drives-pass your location, you can call him to stop and help you out by using the jumper to recharge your car battery.
NOCO Boost Plus GB40 1000 Amp 12-Volt UltraSafe Portable Lithium Jump Starter
---
First AID KIT
A first-aid kit is a set of medicine and medical supplies that is used to offer medical treatment to an injured person. A first-aid kit can be assembled for a variety of purposes, such as for use by a sports team, at home, or on a road trip. It is a must-have essential for road journeys.
A first-aid kit for a car should include supplies to treat common injuries and illnesses that can occur while driving, such as cuts, scrapes, blisters, and sunburn. The kit should also have supplies to deal with more serious injuries, such as fractures and head injuries.
A road trip has not only fun but also risks. Here are some of the things that you should include in your kit:
Bandages of different sizes
Gauze pads
Medical tape
Antiseptic wipes
Butterfly closures
Scissors
Tweezers
Thermometer
Aspirin or ibuprofen
Acetaminophen
Alcohol wipes
Hydrocortisone cream
Antihistamine
Bug spray
The list is unlimited – you can pack what else you may need in the bag.
First Aid All-Purpose First Aid Emergency Kit
---
Duct Tape
Duct tape is the all-purpose fix-it for road trips. From repairing a broken front windshield to sticking together broken pieces of gear, duct tape works for million problems. What types of duct tape are the most suitable options for road trips?
You can consider using three types of duct tape: cloth, vinyl, and foil. Cloth duct tape is the most versatile type, as it can be used for both repairs and crafting. Vinyl duct tape is perfect for heavy-duty repairs like temporarily repairing a broken window. Foil duct tape is ideal for electrical repairs.
No matter what type of duct tape you bring, be sure to pack a few extra rolls. You never know when and how many you will need!
Duck Max Strength 240201 Duct Tape
---
Paper Maps
There are a few reasons you might want to bring a paper map on your next road trip. First, paper maps don't need electronic power to work. If your GPS or smartphone doesn't work, you will still find the accurate path on a paper map. You can check the distances between A and B to make changes. Finally, paper maps are must-have essentials for outdoor travel. You can put paper maps in pockets, and you can use a plastic bag to cover them in the raining days.
They're also great for getting an overview of an area – you can see how all the different roads connect and where the attractions and landmarks are in relation to each other.
Paper maps won't lead you the wrong way. If your GPS signal is weak or you go into an area with no reception, your map will still work just fine. You won't get lost with paper maps.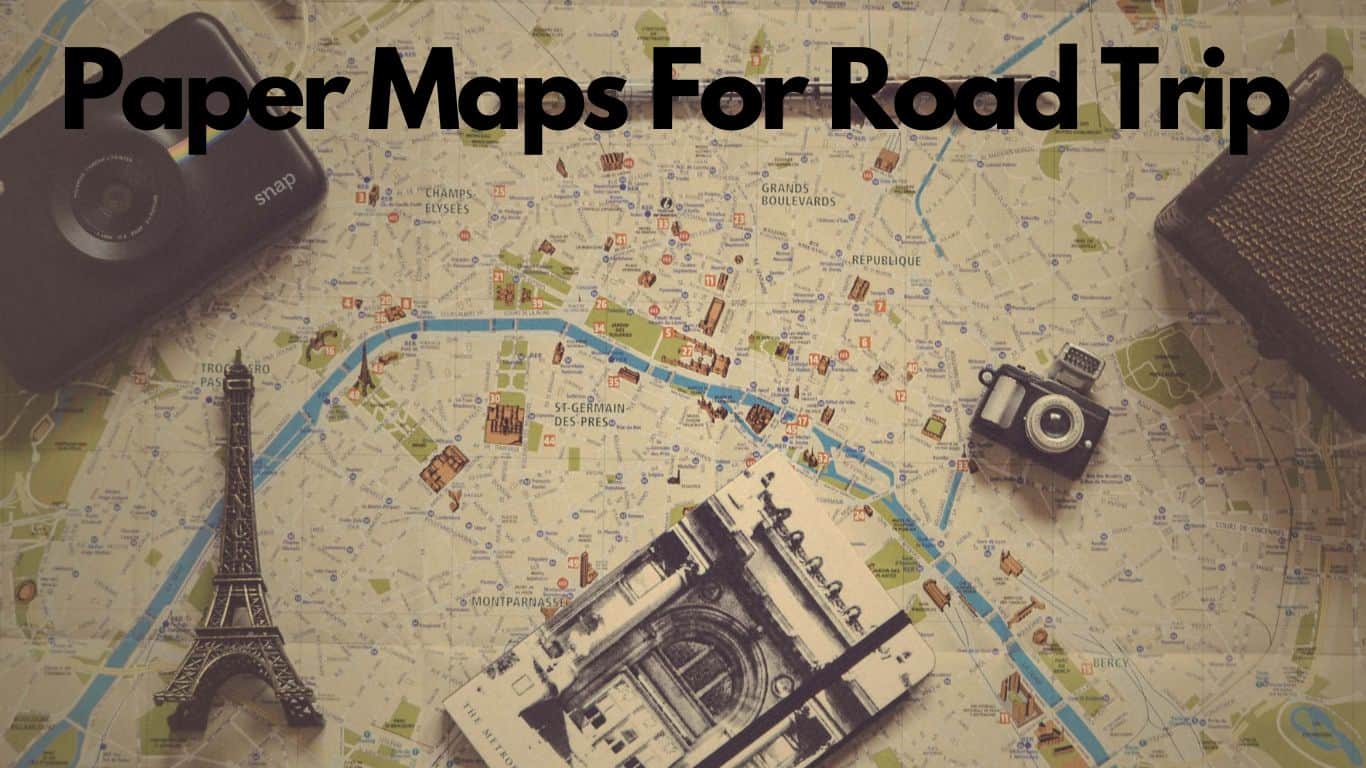 ---
Bluetooth Speaker
There are a few reasons why you might want to bring a small Bluetooth speaker on your next road trip. First, a speaker can help people to stay awake. If you're driving long distances, it can be nice to have some music or a podcast to listen to. A speaker can also help keep you alert while driving. If you need to take a break on the road, a speaker can provide some background noise so you don't get too bored.
Finally, a Bluetooth speaker can come in handy for group activities. If you're camping or hanging out by the pool, a speaker can let everyone listen to the same music or podcast. You can have common topics to discuss for relationship building.
It makes everyone connected with fun. When you are traveling with many companions, it provides topics for everyone and makes every person connected. You also can use it to listen to E-books and share ideas with others.
JBL Flip 4, Black – Waterproof, Portable & Durable Bluetooth Speaker
---
Hat
You have to bring hats on a road trip for reasons. The most obvious reason is to protect your head and keep you warm in colder weather. A hat can also protect your face from the sun and wind.
In addition, a hat can help you stay safe while driving. For example, if it's raining or snowing, a hat will help keep your hair out of your eyes so you can see better. And if you're ever in an accident, a hat can help prevent injury to your head.
Women Men Wide Brim Straw Panama Hat Fedora Summer Beach Sun Hat
---
Sunglasses
Sunglasses are a necessary essential for any road trip. They protect your eyes from the sun and keep you looking cool. You can discover some reasons for bringing several sunglasses on a road journey. The sun can cause a lot of damage to your eyes, especially if you're driving for a long period of time. Sunglasses protect your eyes from sun rays.
2. Reduces eye fatigue. After driving for a long time, your eyes get tired quickly. Sunglasses help to reduce the amount of fatigue you feel, which means you can stay focused on the road.
3. Prevents squinting. You cannot avoid squinting when the sun shines. This can lead to eye fatigue and headaches. Sunglasses help to reduce the amount of squinting you do, which keeps your eyes healthy and prevents headaches.
4. Keeps you looking cool. Everyone knows that sunglasses make you look cool. They're the perfect accessory for a road trip, and they're sure to keep you looking fashionable while you're on the road.
No matter what type of road trip you're taking, be sure to bring along a pair of sunglasses. They cover your eyes with protection and make you look good at the same time.
Polarized Sunglasses for Men and Women
---
Snacks
You should bring some snacks on a road trip. The most obvious one is that it can be hard to find good food on the road. Even if you do find a place to eat, it's likely that the food will be overpriced and unhealthy. But snacks aren't just for when you're on the road. Eating healthy foods will keep you alert and awake, while unhealthy foods will make you sleepy and sluggish.
In short, there are plenty of reasons to bring snacks on a road trip. Check these reasons:
1. You'll save money.
One of the best things about bringing snacks on a road trip is that you'll save money. Instead of spending money on expensive food at restaurants, you can bring your own snacks with you. This is especially important if you're on a budget.
2. You'll stay healthy.
Another great thing about bringing snacks on a road trip is that you'll stay healthy. You can bring some fruits or vegetables for nutrition building. This is important because unhealthy foods can make you tired and sluggish. By snacking on healthy foods, you'll stay alert and awake while driving.
3. You'll have something to eat when you're hungry.
One of the most obvious benefits of bringing snacks on a road trip is that you'll have something to eat when you're hungry. This is important because you don't want to get hungry while driving. By bringing snacks with you, you'll always have something to eat when you get hungry. This will help keep you safe and healthy while driving.
4. You'll not be bored.
If you bring snacks with you on a road trip, you'll avoid getting bored. This is because snacks are a great way to keep your mind occupied. By eating your favorite tastes, you'll stay sharp while driving.
Healthy Snacks To Go Healthy Mixed Snack Box
In Summary
You can find some must-have items or essentials for a road trip, and you can prepare for your future road journeys with this list and maximize the fun and enjoyment out there with your friends or family.