Last Updated on November 1, 2022
When you have brought a cargo box for your family, you may want to know if you need to require a special license for your car with a roof box on top or not.
There are many types of cargo boxes on the market, and you can choose from different sizes, capacities, shapes, and materials. If you are new to roof boxes, you can know more on our site – everything about cargo boxes.
Except for roof boxes, there are many other car rooftop carriers like snowboard carriers, bike carriers, and more.
Do you need to register a license for your rooftop carriers? The answer is "no."
When you want to transport your items from location A to place B, there are many ways to achieve that purpose. You can use a trailer, a rooftop carrier, or a hitch carrier to transport your belongings or gears.
However, laws regulate that the trailers must have licenses on the roads, and hitch carriers or rooftop carriers don't need to be registered.
For using hitch carriers, when you use them on your car, you have to make your license plate clear to see without any obstructions. If your hitch carrier blocks the license plate, the police officer will stop you for penalty bills. We recommend you move your license plate to the right or left to allow visibility to others.
Types of vehicles
There are many types of vehicles on the market: SUVs, Sedans, RVs, Trucks, Vans.
For SUVs, except using a trailer, you don't need to register any license for using other types of carriers. You don't need to have special insurance for all types of cargo carriers, except a trailer. Whatever your vehicle type is, it is the same thing.
Besides, you may need to notify your insurance company when you have newly installed a cargo carrier to your vehicle because your insurance company will update the info on your auto to ensure that your future claims will be approved.
The Department of Motor Vehicles
After you have announced to your insurance company about your cargo box, you also need to contact your local DMV office to ask about the local policy of using a cargo carrier on the roads. In some cities, you need some documents to use a rooftop carrier on your vehicle. Instead of asking the DMV office, you also can communicate with your local police department for the same reasons because officers know the solutions.
You can either ask your lawyer or communicate with your city law services to require solutions from an attorney to know that how lawfully use a cargo carrier in your city.
DMV office will give you some limitations on weight, height, speed, and more in specific city areas, so you need to remember those limits. If your local DMV office does not offer you any documents to learn and follow, you can contact your cargo box's manufacture to require further info about using it in your city. In general, it is not that complicated to use a cargo carrier from the perspective of laws.
Although you don't need to register the newly purchased rooftop cargo box, you have to learn how to safely and conveniently use one for most of your outdoor events. If you have more questions about the rooftop cargo boxes, you can refer to the FAQ page to hunt for answers.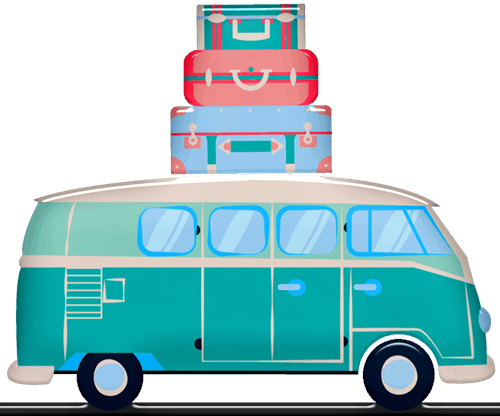 Our team is creating outdoor-gear relevant articles with passion. If our articles can help you to find the correct solutions for your questions, we will be happy about that. In the content creation process, we usually collect accurate and useful information online or offline to compile our content in an organized way. Consequently, we can guarantee that you can discover some expected answers to your questions. We appreciate your time on our site.
We are reader-supported. We get commissions for purchases made through links in this post, As an Amazon Associate we earn from qualifying purchases.