Last Updated on November 23, 2022
Do roof racks damage your car? It has been asked in recent years by many people. No, they don't deface your car. Although roof racks don't harm your vehicle, you need to have them accurately installed; furthermore, you have to use high-quality roof crossbars instead of saving money on those cheaper options.
What are roof racks? Roof racks are car accessories that you can mount on top of your car to create a base for carrying your belongings, luggage, gear, equipment, and more. Roof racks are a pair of crossbars that you can install on car roof rails or door frames. However, most people use roof crossbars to represent everything you can mount on car roofs like roof boxes, bags, baskets, and other gear carriers.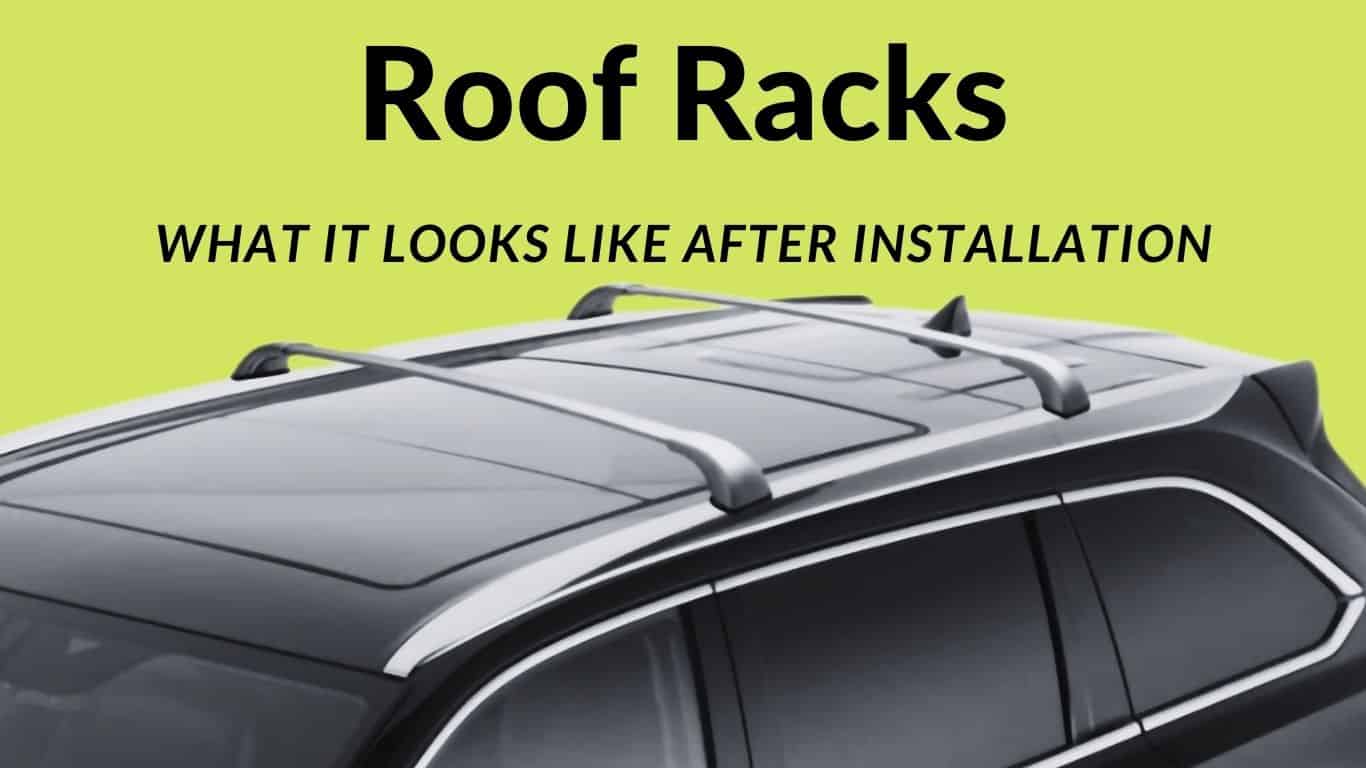 How many types of roof racks do we have on the market?
When buying a car from your local auto dealer, you can get a pair of factory crossbars installed on the roof rails. We recommend those factory roof racks for people who want to create rooftop cargo management systems on their vehicles.
You won't encounter any compatibility problems when using factory roof crossbars, and those bars are sturdy, durable, and universally fitting on most cargo carriers.
Except for using factory racks, we have round, square, and aerodynamic crossbars to choose from on the market like Amazon and Ebay. These different shape roof crossbars are similar in features but shapes and dimensions.
Most cargo carriers use clamps or clips to lock on roof racks to prevent swinging and sliding when they are in motion. Moreover, this mounting hardware has limited open wide; therefore, the wide of the roof bars decide what you can use or cannot. However, most manufacturers make their products universally fit most roof racks.
What do you need to know when installing roof racks?
Before thinking about this question, you have to check if your vehicle has a pair of roof rails or not. If it has, you can directly install roof bars on them. If your car doesn't have roof rails, you should get a pair before thinking about using roof crossbars.
Otherwise, you can find some roof crossbars that work without roof rails. These products universally fit on most vehicles, and they can cause damage to your car because they mount on the door frame. All the cargo weight falls on 4 spots above the car doors, and it can cause scratches and "wear and tear" to attaching area.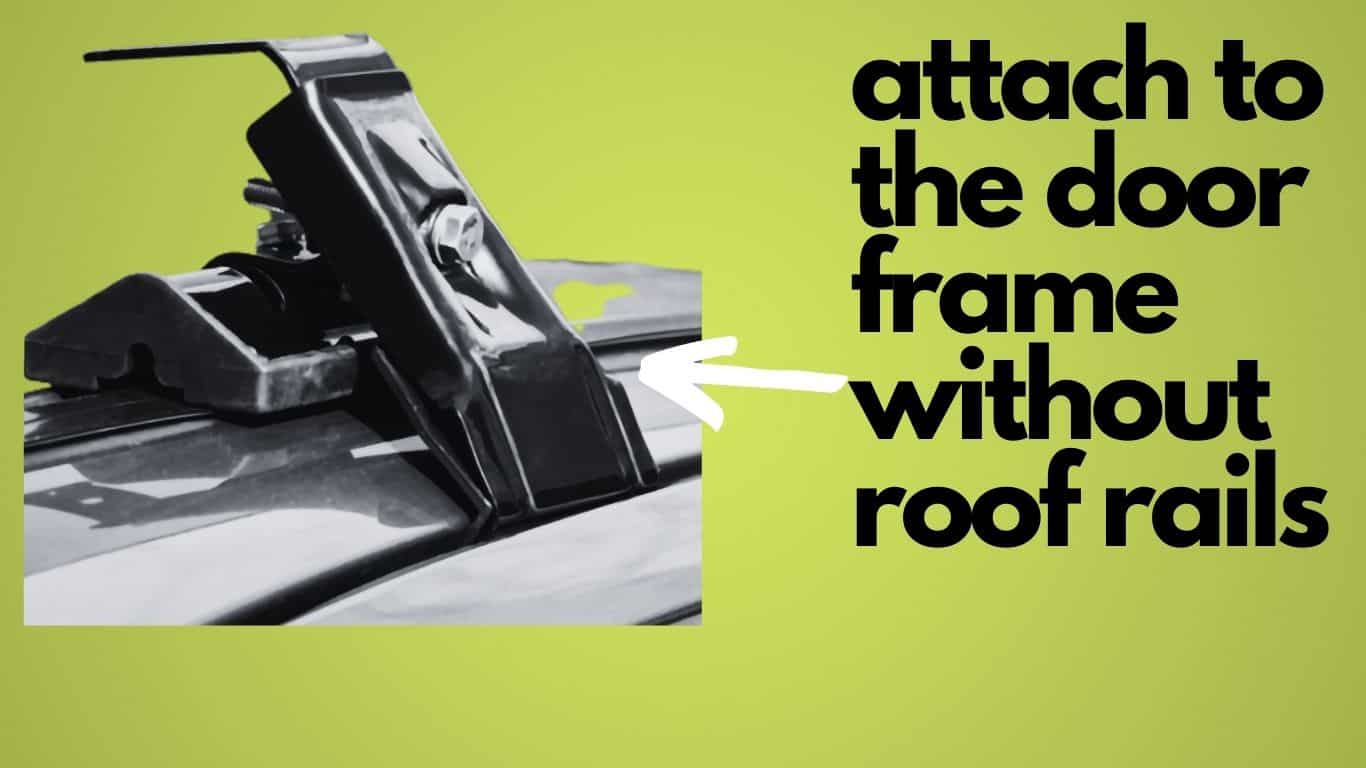 When choosing roof racks for your vehicle, you should focus on some factors before making decisions.
Materials – it is the top factor you should focus on when picking roof bars for your car.
Dimensions – length and width decide if you can use the roof racks or not, so take the measurement and check before action. 
Lock – it is necessary to use roof racks with locks on the mounting hardware because of security.
Aerodynamic – the aerodynamic design can reduce the wind noise or whistling sound during the movement on the roads. If you are facing the problem of wind noise, you can consider using the methods in an article to have it solved or decreased.
Compatibility – You need to consult the expert or manufacturer before buying roof crossbars. We have a list of some universal fitting roof racks for most vehicles, and you can check those bars and rails for consideration.
Bar Spread – roof racks have two bars in a whole, and the bars are slidable for position needs. You should check the bar spread and make sure you can use what you want to mount on the crossbars. For example, cargo boxes have adjustable mounting components. If the maximum width of the mounting components is smaller than the minimum bar spreads, you cannot use the bars unless you drill new mounting holes at the bottom of the carrier.
Maintenance
You need to maintain the roof crossbars and make the best use of them. 
You have to offer the bars a deep clean before mounting them on the top of your vehicle, especially the mounting hardware.
You have to secure the roof racks to prevent thefts when they are in use, and those roof crossbars with lock systems are good choices.
You have to provide better storage for the roof racks when they are not in use. You can give them a deep clean before keeping them in the garage with a proper plastic cover over them for protection against corrosion.
What can you use on roof racks?
You install roof bars on your vehicle for carrying luggage or other items on top of your car roof. There are plenty of choices for you on the market to do the job.
Hardshell cargo boxes are the best options because they are waterproof, sturdy, and durable. You can find the best cargo boxes on our site to build your cargo management system.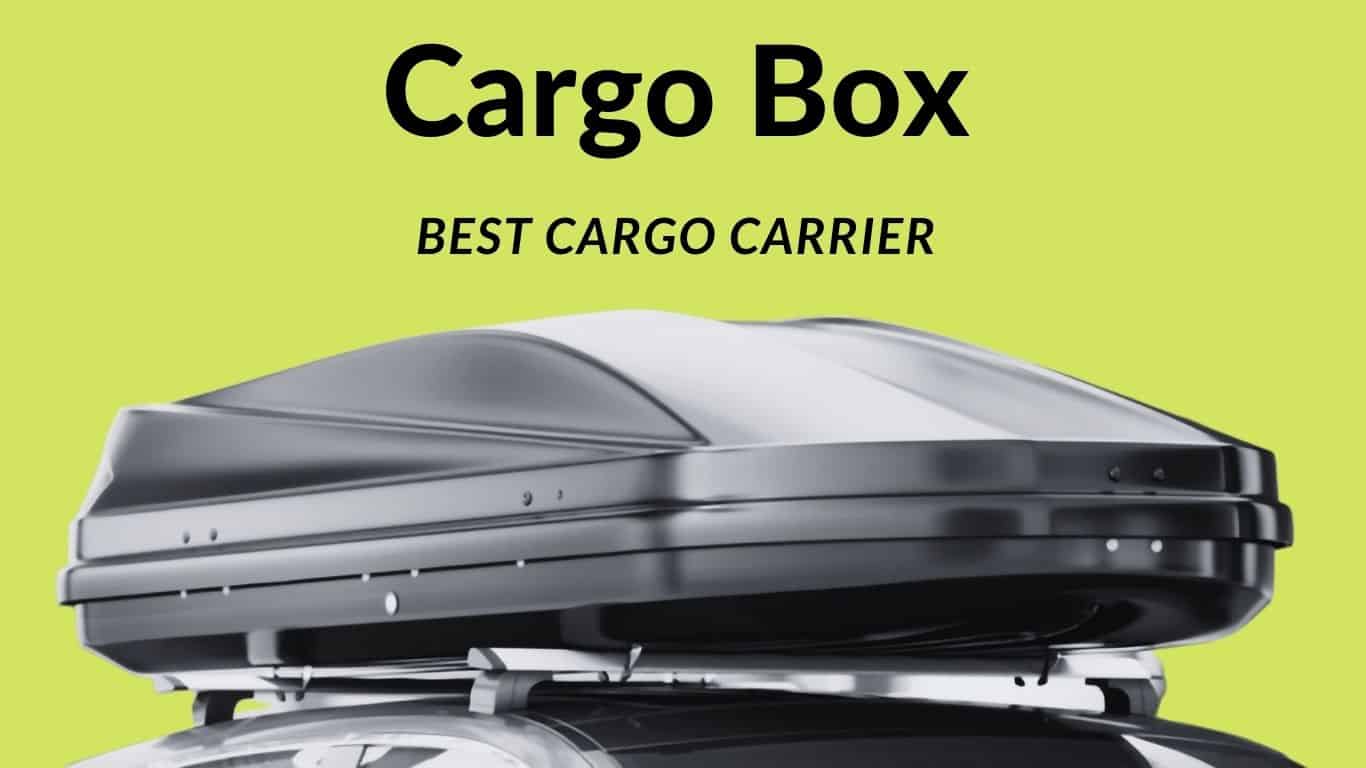 Before choosing a cargo box, you have to know tips and factors for better decisions.
You also can use cargo baskets on the roof bars, and you can mount a roof box on the cargo basket to create a multi-functional cargo management system as you wish.
If you want to use cargo bags, you don't need roof racks to hold the bags. However, you require to use a mat underneath the bag to prevent damage to your car roof when the roof bag is in use and fully loaded with items. Most roof bag manufacturers give you a soft and waterproof mat when purchasing a roof bag from them.
You also can use roof racks to mount other gear carriers to transport your sporting gear like snowboards, bikes, kayaks, canoes, and more on the car roof.
What to do to prevent damage from roof racks?
You have to make sure the installation is secure and correct. Before starting the installation process, you should read the user guide several times until you fully understand why and how to use those mounting components.
Before putting roof racks on the roof rails, you should assemble the bars and mounting components to make the entire process easier. You have to ensure that two sides of the roof crossbars have the same distance on the roof rails, and you should use a ruler for that measurement, not your eyes.
After having the roof racks accurately mounted on the roof rails, you can test the installation by manually moving the bars to different directions to see if they are steady or not. Then, you can take a road test with the bars if needed.
When the roof racks are ready for jobs, you can mount your cargo carriers on top of the bars to check if the bar spread is fit for use; otherwise, you can adjust the distance between bars to fit the carriers' mounting requests.
You cannot overload the roof racks for any reason because of potential risks and dangers. Overloading the crossbars can cause a sudden break or crack when they are in use on the roads; consequently, the cargo you have loaded on top of the roof racks can damage your car and fall to make an accident for the following vehicles. Therefore, you should choose high-quality roof crossbars as the base of your cargo management system.
Most vehicles have a roof loading weight limit, so you must follow the limit to use the roof racks. You can search the roof weight loading of your car model on Google and load your rooftop cargo carriers within that weight limit.
A car's roof loading limit includes everything on the car roof: roof rails, roof bars, roof-mounted carriers, and belongings. You have to do the math before packing your cargo carriers.
Roof Racks Gallery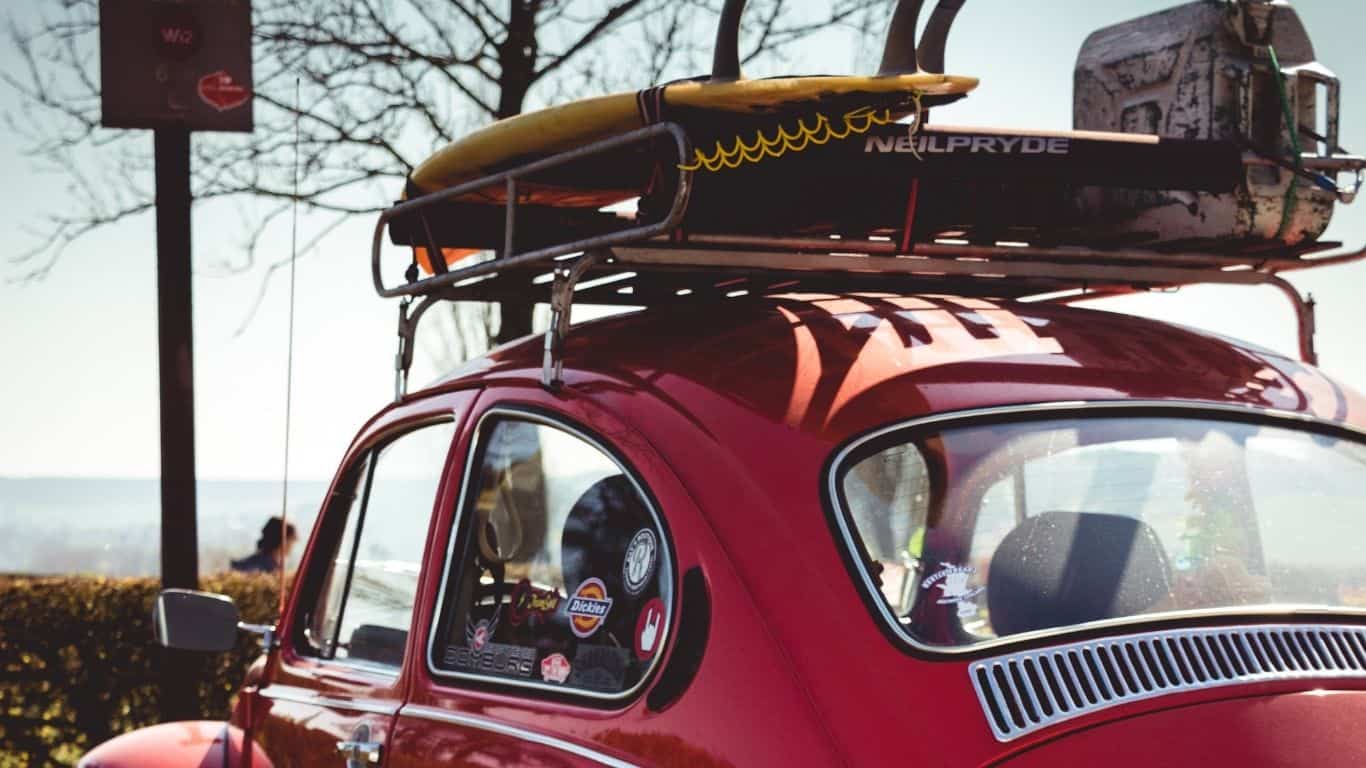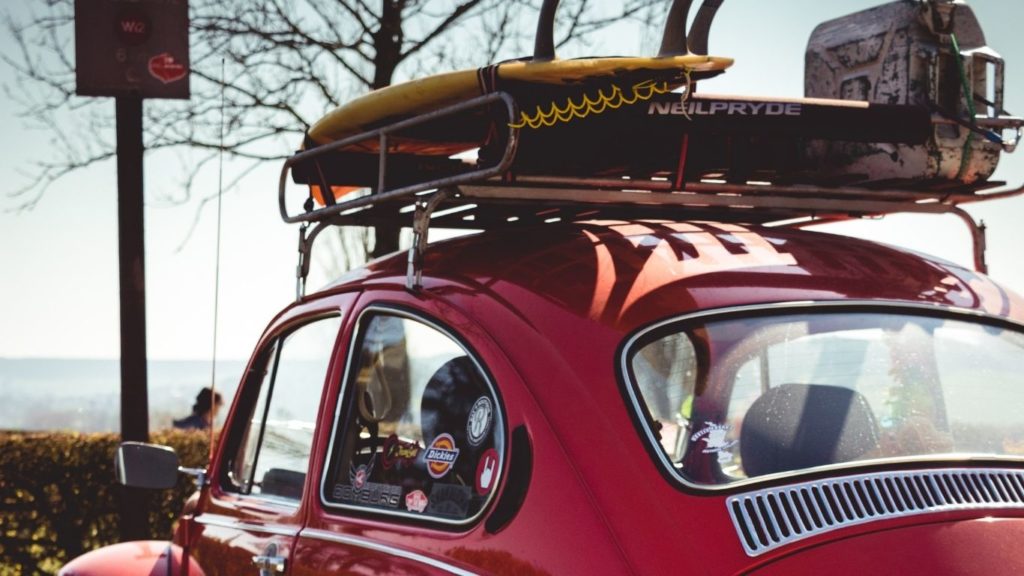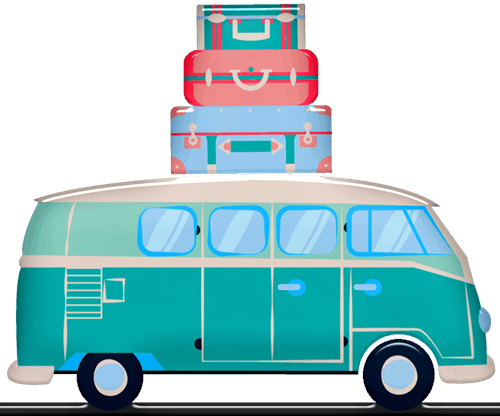 Our team is creating outdoor-gear relevant articles with passion. If our articles can help you to find the correct solutions for your questions, we will be happy about that. In the content creation process, we usually collect accurate and useful information online or offline to compile our content in an organized way. Consequently, we can guarantee that you can discover some expected answers to your questions. We appreciate your time on our site.
We are reader-supported. We get commissions for purchases made through links in this post, As an Amazon Associate we earn from qualifying purchases.