Last Updated on August 16, 2023
What car do you drive? Do you want to add a hardshell cargo box on your car's roof and load road-needed luggage or gear? If your answer is YES, you can follow this guide to discover the detail and specification of the DuraLiner cargo boxes.
Whatever car you drive, when adding a hardshell cargo box to the car roof, you must ensure your vehicle has a pair of crossbars installed. If you don't like the complex, you can consider using soft cargo bags for temporary transportation needs because soft cargo bags can work without roof rack systems.
DuraLiner cargo boxes have three basic size options: 10 cubic, 16 cubic, and 20 cubic. These options have different designs and dimensions to fit different outdoor needs: road trips, golfing, fishing, camping, hunting, skiing, hiking, and more. As a result, you can compare these three size options to choose the most suitable solution for your outdoor adventure. At the bottom of this content, you can compare the DuraLiner cargo boxes with other brands of roof cargo boxes and find the most suitable solutions.
Before adding a hardshell DuraLiner cargo box to your vehicle, you must add roof racks or crossbars on the car roof; therefore, we recommend these articles to improve your knowledge base about building roof rack systems on cars:
Now, let us begin to learn about the DuraLiner cargo boxes.
---
DuraLiner 10 Cubic Cargo Box
Dura-Liner is a US-based company that manufactures car accessories in the United States and Mexico. The DuraLiner people use their intelligence to build cargo boxes with advanced features and designs. DuranLiner 10 Cubic Feet option is perfect for carrying luggage bags for road trips and other outdoor journeys, but not for long gear like skis or snowboards. It is a plastic-made (High-Density Polyethylene) hardshell cargo carrier with double locks on the passenger side and two supporting arms between the lid and the bottom part of the box. HDPE plastic is an eco-friendly and recyclable material. If you don't need the cargo box after years, you can recycle it or find other ways to deal with a used cargo box.
The DuraLiner 10 Cubic option offers black color as other options do. You won't have many color options when shopping for a hardshell cargo box, but if you want to, you can go to an Auto shop to consult with professionals about your requests on changing color for a cargo box, whatever the brand is. Before doing that, you better ask the DuraLiner if changing color can void the warranty on the cargo box.
DuraLiner 10 model's dimensions are 55 x 35 x 14 inches or 139.7 x 88.9 x 35.56 cm, and you can use these numbers to estimate if your items suit the DuraLiner 10; otherwise, you can use the measurement to figure out how large the DuraLiner can be on your specific car model's roof. DuraLiner 10 weighs 18 pounds or 8.16 kg, so we believe you can lift it for installation alone; however, most experts suggest that installing a rooftop cargo box should be a two-people job for better accuracy and security, particularly when lifting the roof box.
DuraLiner cargo boxes are compatible with most roof racks: round, square, aerodynamic, and factory crossbars, but you must adjust the distance (bar spreads) between two roof bars to 26 inches to meet the DuraLiner boxes' requirement. When positioning a DuraLiner 10 cargo box on the roof racks, you better center it and make it has zero interference with the open hatchback or the antenna.
If your existing roof racks or crossbars are not adjustable, you cannot adjust the distance between two roof bars to 26 inches to fit the requirement of the DuraLiner 10; therefore, you may need to drill new holes at the bottom of the box for the fitment, or you may be not able to use the DuraLiner 10 with the existing roof bars. Drilling new mounting holes is not recommended modification by most rooftop cargo box manufacturers, not only the DuraLiner. You can choose other cargo boxes with larger bar spreads requirement.
You can install a DuraLiner 10 cargo box on roof racks in 10 minutes without a tool, and you better test the installation before hitting the roads. We have an article about Dos and Don'ts when using rooftop cargo carriers, and you can refer to that post to generate tips and advice for better enjoyment of your outdoor life with a cargo box.
When testing the installation, you can manually shake the already-mounted cargo box in five directions: up, front, behind, left, and right at least half a minute to ensure stability and reliability. You better use this method to test the safety of a cargo box during any trips you will have in the future, especially when the cargo box is fully loaded.
You can put up to 110 lbs of items in a DuraLiner 10 cargo box, but you should always take your car's roof loading limit as a priority to follow. You can refer to a post to understand HOW MUCH WEIGHT YOU CAN LOAD ON A CAR ROOF.
PDFs about DuraLiner 10: installation guide
---
DuraLiner 16 Cubic Feet Option
With the above information about DuraLiner 10, you can easily understand the differences between DuraLiner 16 and 10. First, these two models have different dimensions, and the DuraLiner 16 is longer and wider. DuraLiner 16's dimensions are 84 x 30 x 13.5 inches or 213.36 x 76.2 x 34.29 cm. DuraLiner 16 is 29 inches (73.66) longer, 5 inches (12.7cm) narrower, and 0.5 inches (1.27cm) lower than DuraLiner 10.
DuraLiner 16 is more aerodynamic to deal with the wind dragging problem. We have an article about some tactics to deal with wind noise or whistling when using rooftop cargo carriers.
DuraLiner 16 weighs 14 pounds or 6.35 kg. According to DuraLiner's measurement, you can use it to transport long gear like fishing rods, snowboards, skis, golf clubs, and surfboards. It is one of the most low-profile cargo boxes.
DuraLiner 16 requires the same bar spreads as DuraLiner 10, so you must adjust two crossbars to have a 26 inches distance for compatibility with DuraLiner cargo boxes.
DuraLiner 16 offers 16 cubic feet of internal space for carrying stuff between locations. When packing luggage or equipment into a cargo box, you can follow some tips and advice to maximize efficiency.
PDFs about DuraLiner 16: installation guide
---
DuraLiner 20 Cubic Feet Cargo Carrier
DuraLiner 20 Cubic Feet is the biggest in its family, and it looks like the DuraLiner 10 but larger in size.
DuraLiner 20's dimensions are 62 x 41.75 x 17.5 inches or 157.48 x 106.04 x 44.45 cm. You can see that the DuraLiner 20 is 7 inches (17.78 cm) longer, 6.75 (17.145 cm) inches wider, and 3.5 inches (8.89 cm) higher than DuraLiner 10.
We believe it is a perfect option for a large family with 3 or 4 people, and the DuraLiner 20 provides enough inner loading space, which is 20 cubic feet, for hauling and protecting luggage or gear on the roads.
DuraLiner requires 30 inches of bar spreads between the front and rear crossbars. The DuraLiner 20 opens from the rear, but the DuraLiner 10 and 16 open from both sides. You can have a central lock at the back of the DuraLiner 20 on the lid. It is better to lubricate the lock core with lubrication powder or oil to make the locking mechanism live longer and work smoother.
Rear-opening cargo boxes are rare on the market, and you can compare the DuraLiner 20 with SportRack Vista XL because they are all rear-opening roof-mounted cargo carriers.
DuraLiner 20 weighs 18 pounds or 8.16 kg. When you first get a DuraLiner 20 Cubic Feet cargo box, you can find 4 U-shape bolts, 4 metal mounting plates, 8 nuts, 8 caps, 8 metal spacers, and 16 flat washers in different sizes for assembly and installation. You can find 4 latches on the lid and use them to lock the bottom part to get a ready-to-install DuraLiner 20 cargo box.
You can find the official installation guide below with further information on assembling and installing a DuraLiner 20 Cubic Feet cargo box on roof racks.
DuraLiner 20 also gives you a loading limit of 110 pounds, so there are no differences in the loading capacities of the three DuraLiner models.
PDFs about DuraLiner 20: installation guide
---
Conclusion
In this article, you can compare three DuraLiner cargo box models to find the similarities and differences. After knowing DuraLiner cargo carriers' features, specifications, and designs, you can compare them with the most popular or the best cargo boxes, which are well-known among outdoor enthusiasts.
Here is a list of the best cargo boxes to compare with: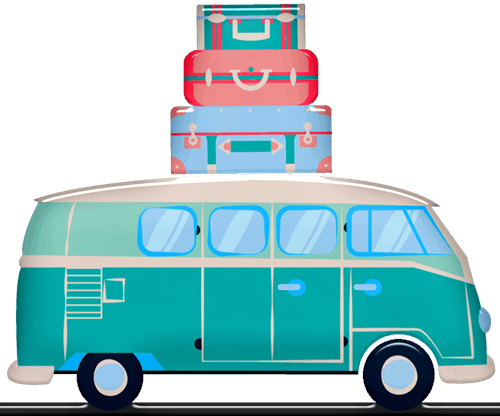 Our team is creating outdoor-gear relevant articles with passion. If our articles can help you to find the correct solutions for your questions, we will be happy about that. In the content creation process, we usually collect accurate and useful information online or offline to compile our content in an organized way. Consequently, we can guarantee that you can discover some expected answers to your questions. We appreciate your time on our site.
We are reader-supported. We get commissions for purchases made through links in this post, As an Amazon Associate we earn from qualifying purchases.