Last Updated on September 17, 2023
The answer is not only for cargo boxes but also for other cargo carriers; thus, you can apply these tips to most roof-mounted car accessories: cargo boxes, cargo bags, cargo baskets, bike carriers, kayak carriers, and snowboard carriers.
You use a cargo box to transport what you need when camping, hiking, climbing, fishing, golfing, training, traveling; therefore, it is necessary to know the accurate ways to use a fully-loaded cargo box on the top of your vehicle. We recommend reading several informational articles to gain experience and knowledge on operating roof-mounted cargo carriers.
---
Where do you mount your cargo box on the roof racks?
In most cases, the center is the best position of a cargo box because the weight evenly separates on the car roof; thus, the center is the most secure position of mounting cargo carriers. However, when mounting multiple cargo carriers, you cannot locate the cargo box in the middle on the roof racks; therefore, you should consider weight balance when mounting your rooftop carriers. You should do your best to control the weight distribution to make it stay at the center of the car roof as possible as you can.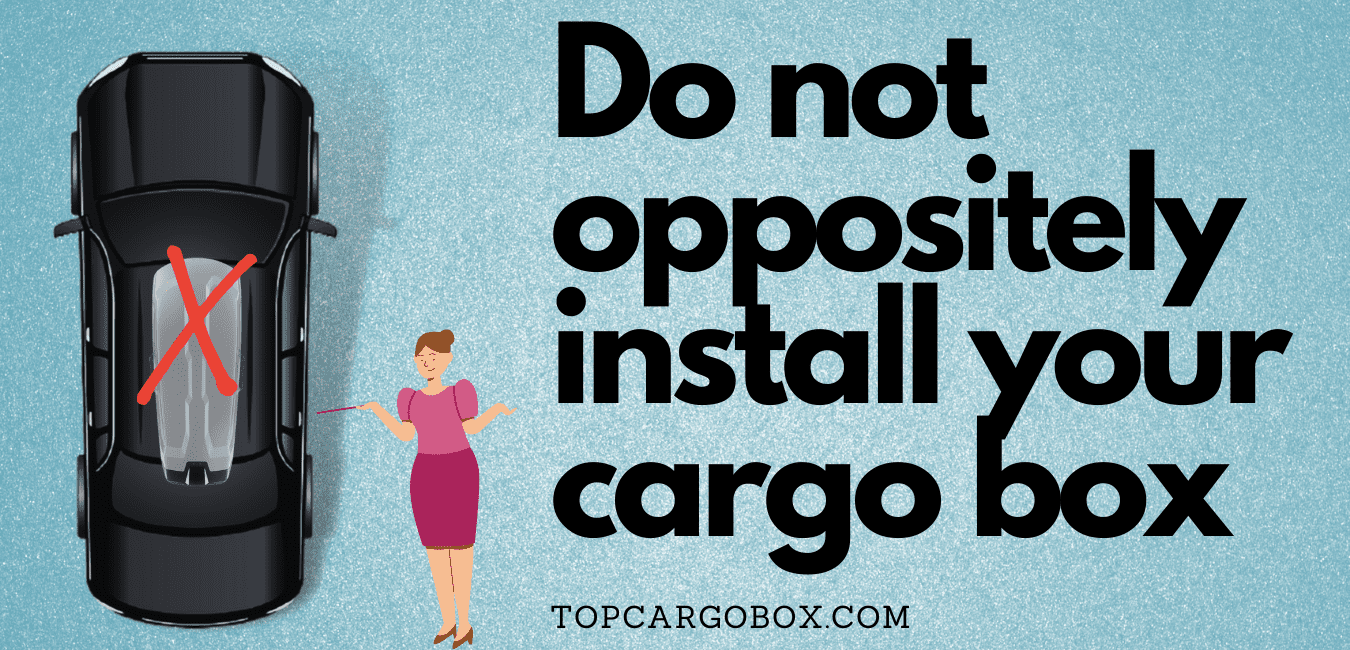 When tightening clamps to roof racks, you should set the roof box straight towards the front, not curved with angles. The narrow part of the box should face the car engine, and you don't mount the roof box oppositely because it creates loud wind noise when it is in motion. You operate the clips or clamps without over-twisting or lesser twisting because it is super dangerous for driving, especially when the roof box is full of luggage.
Related Article: HOW TO MOUNT OR INSTALL A CARGO BOX
---
Weight Balance Metters
Where you should place your cargo box or other carriers on the roof of your car is all about balance. Your car's gravity center will change when the weight distribution on the car roof changes. Consequently, you focus on balancing items' weight even-distributed from front to back and left to right when packing rooftop carriers on top of your vehicle.
You have to follow the "heaviest things are first at the middle and bottom of the roof box" principle to load a cargo box, and you can use ropes, straps, or bungee to tighten items down to the bottom of the box or carrier.
When you only have one cargo box, the situation is easy to handle. However, when installing two car rooftop carriers on the crossbars, you want to use them for one trip. How to arrange their positions? In this case, the roof box cannot stand in central because of another carrier; subsequently, you have to think about calculating the weight of items and making them gather towards the center.
For instance, if you load 50 kg of items in the roof box, you have to mount gear that has a similar weight on the right side to find balance; however, all cars have a roof loading limit, so you cannot overload for finding balance.
If you cannot make two carriers that carry almost the same weight on two sides of your car roof, you can do what you can to possibly get close to balanced weight distribution.
---
What can you do when it is impossible to find balance?
You have to drive and brake slowly, and you should turn slowly and gently. If you don't change driving habits with fully loaded rooftop carriers, it is possible to make your car sway or tip over when driving or turning at high speed. Don't take a chance to put your families' lives at risk!
---
Where is the gravity center of your car?
A car's gravity center point is at the bottom of the vehicle, between and behind two front wheels. The front wheels usually hold 70% of the entire weight of a car, and the rear wheels share another 30% of the weight. When you put a fully loaded roof box or bag on top of a car, the gravity center point changes; therefore, you cannot drive with old habits.
Related: HOW FAST YOU CAN DRIVE WITH A CARGO CARRIER
---
Easy Accessibility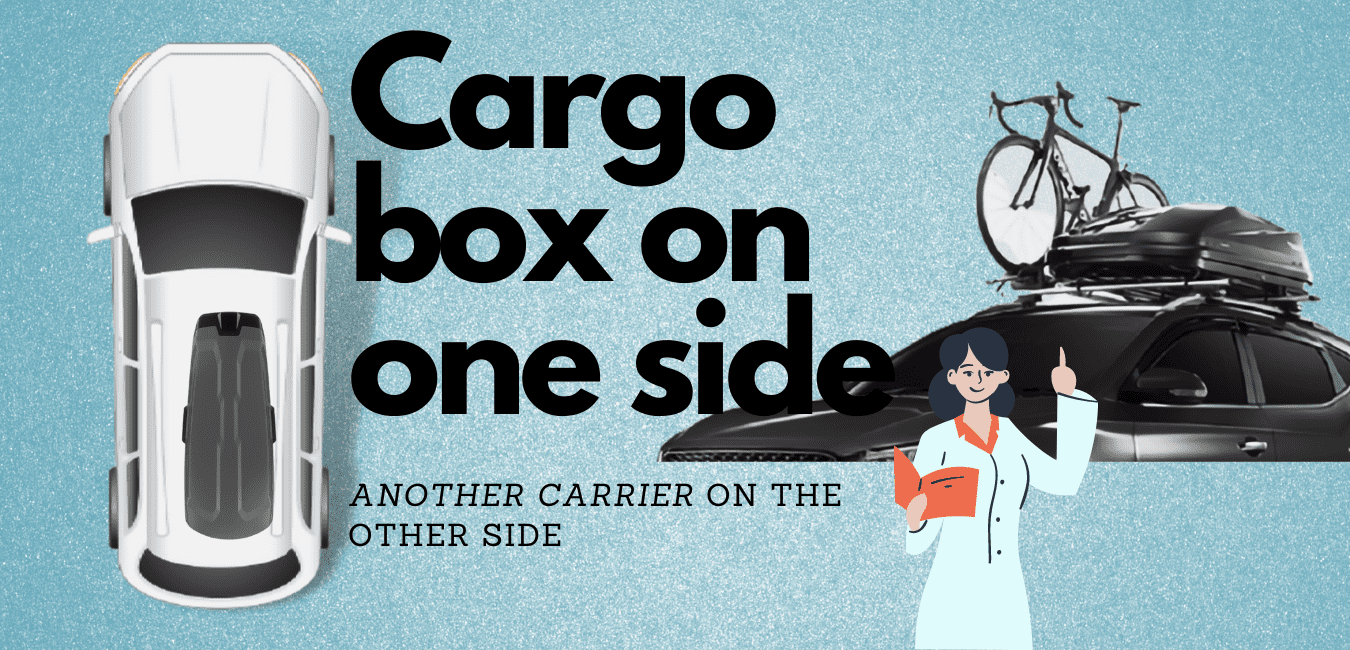 You can find many people mount their cargo boxes on one side of their vehicles, and it is acceptable. They do that for easy accessibility if the cargo boxes are dual-sides opening, so you find most SUVs or Vans have cargo boxes on one side because these vehicles are high, the rooftop center is hard to reach for people like us.
We recommend using the passenger side to load or unload your cargo box if you plan to mount it on one side of your car roof. It is for safety concerns, and you can stay away from the traffic when using the cargo box on highways.
If you mount the cargo box on one side (passenger side), you have to pay extra attention to driving with it, especially when turning and when the roof box is fully loaded.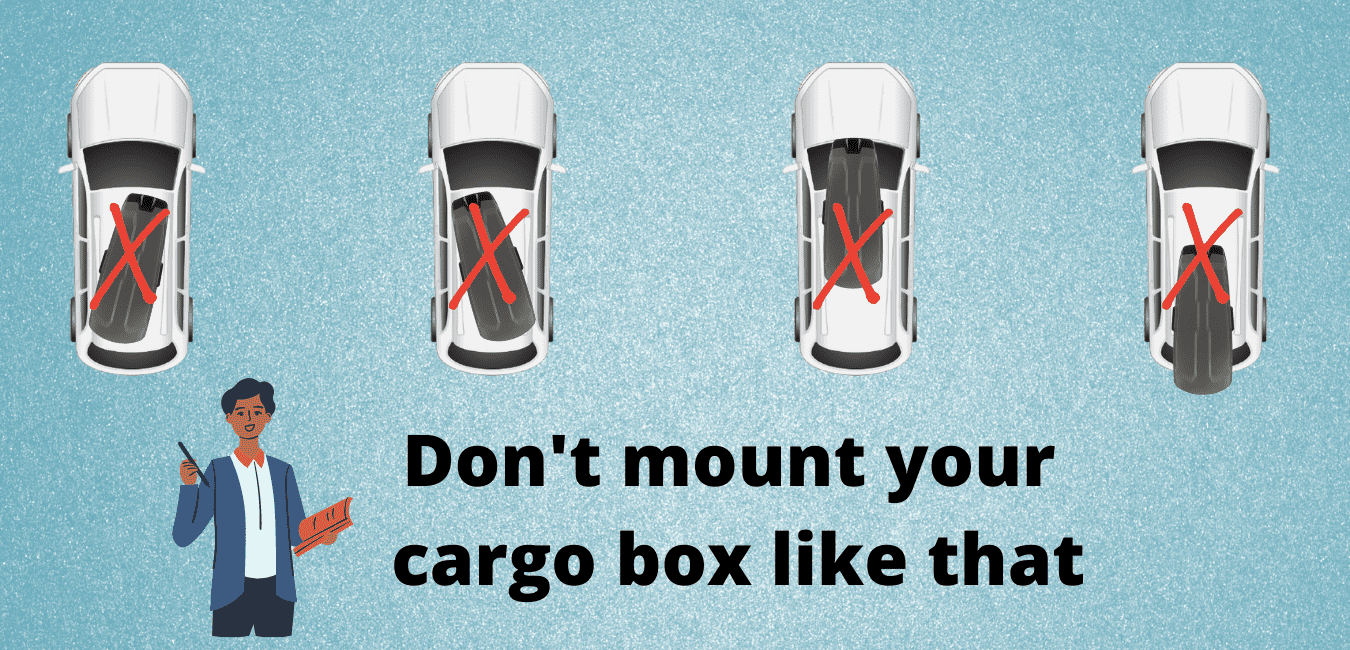 ---
Roof Rails:
Different cars have different situations. If your vehicle has roof rails on its roof, it is better than a bare roof. You can use most roof racks to connect with and lock on the roof rails to create a reliable base for rooftop cargo management systems, whatever carriers you use. When you want to buy roof rails for your car, you should consider using OEM products (order from your local dealer) because of the potential compatibility problems with third-party rails.
If your car's roof is naked, you can think about using crossbars that connect with and lock on car door frames, not on roof rails. However, these bars are rare, and they may slightly damage the car printing after using them for a while.
---
Crossbars:
Crossbars are bars that you can set and lock on the roof rails or the car's door frames. When choosing a pair of crossbars for your vehicle, you should consider getting high-quality bars. The bars hold the entire weight of your cargo system, so they are super important. You don't use those cheap ones because of quality issues. Furthermore, if crossbars crack during a road trip, a serious accident can happen and cause damage to your car and harm your family's life.
When installing crossbars, you can adjust their position by moving forward or backward to ensure the bars stand evenly in front and behind the car center point. You don't rearrange the bars' position very often.
Related: 8 universal fitting crossbars and roof rails for cars with bare roofs
---
Cargo Carriers:
After successfully installing the roof racks, you can start to mount your cargo carriers like cargo boxes, cargo bags (work with/without roof racks), cargo baskets, and other gear carriers. Most cargo carriers have adjustable mounting hardware, so you can modify the rooftop carrier's position without changing the placement of the roof racks (crossbars).
We use a cargo box (Thule Motion XT) as an example to show you how those mounting components work.
You put the mounting clips through the holes at the bottom of the roof box, and you can slide those clamps forward and backward to adjust the position of the cargo box. Then, you twist the clamps to lock them on the crossbars; besides, you can also move the roof box to the left or right when a situation needs.
---
Testing The Installaion
Whatever strategies you use to build your rooftop cargo management system, you must test it for durability and safety. You can manually push and drag it in minutes to check the connections; otherwise, you can also drive with an empty cargo box to see how it goes when it is in motion. After a safety check, you can use the cargo carrier with confidence and relaxation; however, you may need to change your old driving habits to correspond with the changed gravity center and the extra weight.
---
Thinking before Action
Before loading anything on top of your vehicle, you should know the weight loading limit of your car. You must follow the limit to pack your cargo box or other carriers because of safety concerns.
Overloading is not allowed by experts and all manufacturers, so don't try it for fun.
You cannot load these things into the cargo box or other rooftop carriers like liquid, people, animals, large pieces of metal and wood, bricks, explosive substances, chemical elements.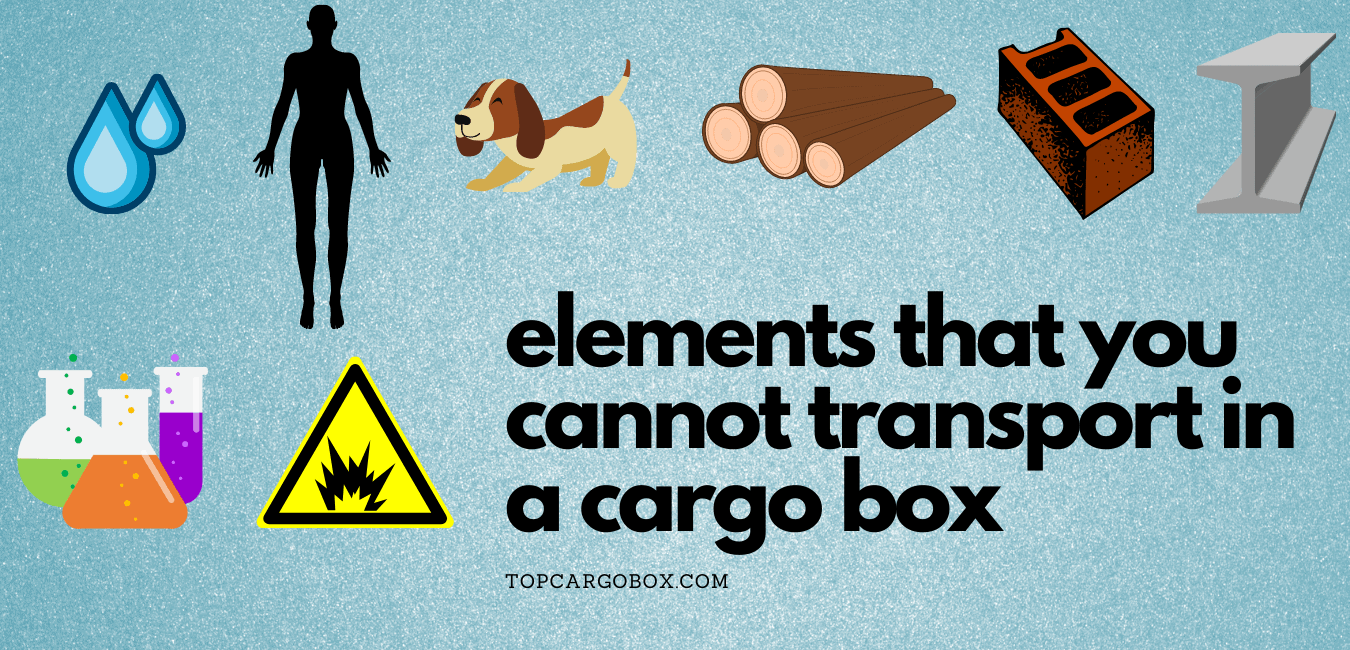 ---
Conclusion
You learn the best position of a cargo box on top of a vehicle, and you also discover several different placement arrangements for using multiple cargo carriers at once.
You can follow this article to find out the best options and positions to mount your car rooftop carrier for convenience and safety.
We also have other informational guides to help you know more about cargo boxes and other carriers. You can visit the All Article page to find interesting topics.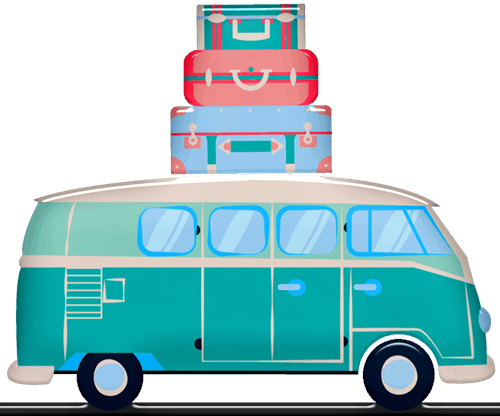 Our team is creating outdoor-gear relevant articles with passion. If our articles can help you to find the correct solutions for your questions, we will be happy about that. In the content creation process, we usually collect accurate and useful information online or offline to compile our content in an organized way. Consequently, we can guarantee that you can discover some expected answers to your questions. We appreciate your time on our site.
We are reader-supported. We get commissions for purchases made through links in this post, As an Amazon Associate we earn from qualifying purchases.