Last Updated on March 18, 2022
Have you heard about the TRUNX 9 cubic feet cargo carrier? You can follow this guide to get familiar with it and know if it fits your situation for adding extra loading space on your vehicle. It works for most vehicles: SUVs, sedans, RVs, Trucks, and Vans.
However, the TRUNX 9 cubic feet cargo carrier requires roof racks or crossbars to work; consequently, you have to get a pair of rack bars before thinking about using the TRUNX roof box.
When choosing roof racks for your vehicle, you have many different options on the market. You can consult the local auto dealer to get one or find one on Amazon or Ebay.
For compatibility issues, you have to make sure that your existing bars can adjust to get 22 inches bar spreads; otherwise, you need to drill new holes at the bottom of the roof box to make it work.
If you don't want to buy roof racks or crossbars for using a rooftop cargo carrier, you can refer to a post to check what you can use as a cargo carrier without roof racks.
Find TRUNX roof box on the official site: buy from the official site
Info about TRUNX 9 Cubic Feet Cargo Box:
Its dimensions are 46.6 L x 27.4 W x 17.3 H inches, and you can use these numbers to check if your items can load into the box or not. Otherwise, you can estimate if your car can drive through the garage gate with the extra height or not.
Some people forget the extra height when they have a roof box on top of their vehicles, and they drive to some places that have height limits and cause damage to the surface of the box. You can follow a guide to fix some scratches or tiny holes on the surface of a cargo box.
The TRUNX 9 cubic feet weights at 21 pounds, and you can lift it alone. However, you better ask someone else to help you to install the cargo box for security and accuracy. When installing the roof box, you have to adjust its position of it to avoid interference between the box and the open hatchback gate, and the antenna.
You can load the TRUNX cargo box on the passenger side, and you won't face risks when loading or unpacking the cargo box on the sides of the highways. If it is possible, you can move the roof box to the passenger side for easy access; moreover, you can use a car doorstep to stand higher when loading the box for holiday outdoor trips.
The TRUNX cargo box is not for long equipment or gear that is longer than 46.6 inches, and most people use it for road trips and camping events. It is the smallest roof box on the market, and it won't affect your gas mileage because of its aerodynamic design and its small body.
You pay attention here: the roof racks or crossbars must not exceed 3.75 inches in width and not wider than 28 inches between two bars.
You can move the TRUNX cargo box on one side of the roof racks and mount other cargo carriers on another side. It is a great way to build a creative cargo management system for loading not only luggage but also other large equipment or gear like bikes, kayaks, canoes, and more.
Although you can load items on top of your vehicle, you have to follow the weight limit and never overload your car roof. Overloading the car roof can cause risks for driving, especially when braking and turning. You can find your car's roof loading limit on the car manual.
On the TRUNX roof box, you can see two locks and one latch to secure your belongings. You may need to lubricate the lock cores when it is necessary, and the lubrication can increase the lock life and make it smoother.
---
What is the TRUNX 9 Cubic Feet cargo carrier?
The TRUNX 9 cubic feet cargo carrier is a great way to add extra storage to your vehicle. It is made of heavy-duty plastic and has a black powder-coat finish that will protect it from the elements. It is easy to assemble and can be mounted to the roof of most vehicles with roof racks. The TRUNX cargo carrier is perfect for storing camping gear, sporting equipment, or luggage. It has a weight capacity of 110 pounds. It is not an option for transporting long items like skis or snowboards.
The TRUNX 9 cubic feet cargo carrier is a unique and innovative product that allows users to transport cargo in a safe and secure manner. The TRUNX is made of high-quality materials and features durable construction, which makes it perfect for use with a wide range of vehicles. Additionally, the TRUNX is easy to install and can be used with a variety of different crossbars (make sure the bar spread is not more than 22 inches).
---
Who needs the TRUNX 9 cubic feet rooftop cargo carrier?
If you're the kind of person who frequently finds themselves wondering how you're going to fit all of your gear in the car for your next outdoor adventure, the TRUNX rooftop cargo carrier is for you! This handy accessory straps easily to your vehicle's roof racks and provides a generous amount of space (9 cubic feet) for all of your belongings. The TRUNX is perfect for carrying camping gear, sports equipment, or luggage on your next road trip. It's also great for transporting large items like furniture or appliances when moving house. With its adjustable clamps, it can accommodate a wide variety of load bars.
The TRUNX rooftop cargo carrier is the perfect solution for anyone looking for extra storage space. This carrier can hold up to 110 pounds of gear, making it perfect for weekend getaways or long trips. The TRUNX is easy to install and even easier to use, and it's made from durable materials that will last for years. When you don't need it, you can store it in the garage with recommended solutions.
---
what you can load in a TRUNX 9 cubic feet rooftop luggage carrier?
A TRUNX rooftop luggage carrier can hold a lot of weight (110 lbs), depending on the model you choose. The TRUNX 9 cubic feet rooftop luggage carrier can hold up to 110 pounds, which is plenty for most people. That should be enough for a week's worth of luggage or camping gear, for example.
The TRUNX 9 cubic feet rooftop luggage carrier is perfect for anyone looking to increase the amount of storage they have on the roof of their vehicle. It is made of heavy-duty plastic and is weatherproof, so it can be used in any climate. The carrier has a built-in lock to keep your belongings safe (you can use other tactics to increase the security of the cargo box), and it can be easily accessed from the passenger side of the car.
---
TRUNX 9 Cubic Feet Cargo Carrier features
The TRUNX 9 Cubic Feet Cargo Carrier is a great way to transport cargo. The carrier has a compact design that allows it to be stored easily when not in use. You can use a garage lifting system to store the box without occupying space on the floor.
Looking for a way to safely and securely transport your belongings? Look no further than the TRUNX 9 Cubic Feet Cargo Carrier! This high-quality carrier is made of durable materials and features a number of impressive features, including:
A sturdy durable plastic frame that can support up to 110 pounds.
9 cubic feet of storage space allows you to put almost everything you need out there.
An easy-to-use passenger opening function that makes loading and unloading a breeze.
Double locks ensure that your belongings are safe on the roads.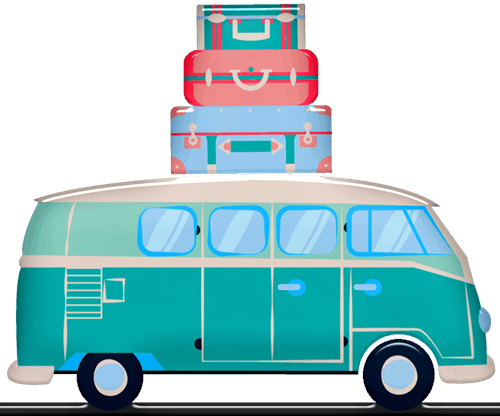 Our team is creating outdoor-gear relevant articles with passion. If our articles can help you to find the correct solutions for your questions, we will be happy about that. In the content creation process, we usually collect accurate and useful information online or offline to compile our content in an organized way. Consequently, we can guarantee that you can discover some expected answers to your questions. We appreciate your time on our site.
We are reader-supported. We get commissions for purchases made through links in this post, As an Amazon Associate we earn from qualifying purchases.