Last Updated on November 22, 2022
Roof boxes can do lots of things for you.When you want to take your family or friends on a road journey, you find that your vehicle does not have enough space for passengers and belongings. Under this circumstance, you may need a cargo roof box to store your luggage and to free up more space for people. This content is going to help you to discover what cargo boxes can do for you.
---
General Usages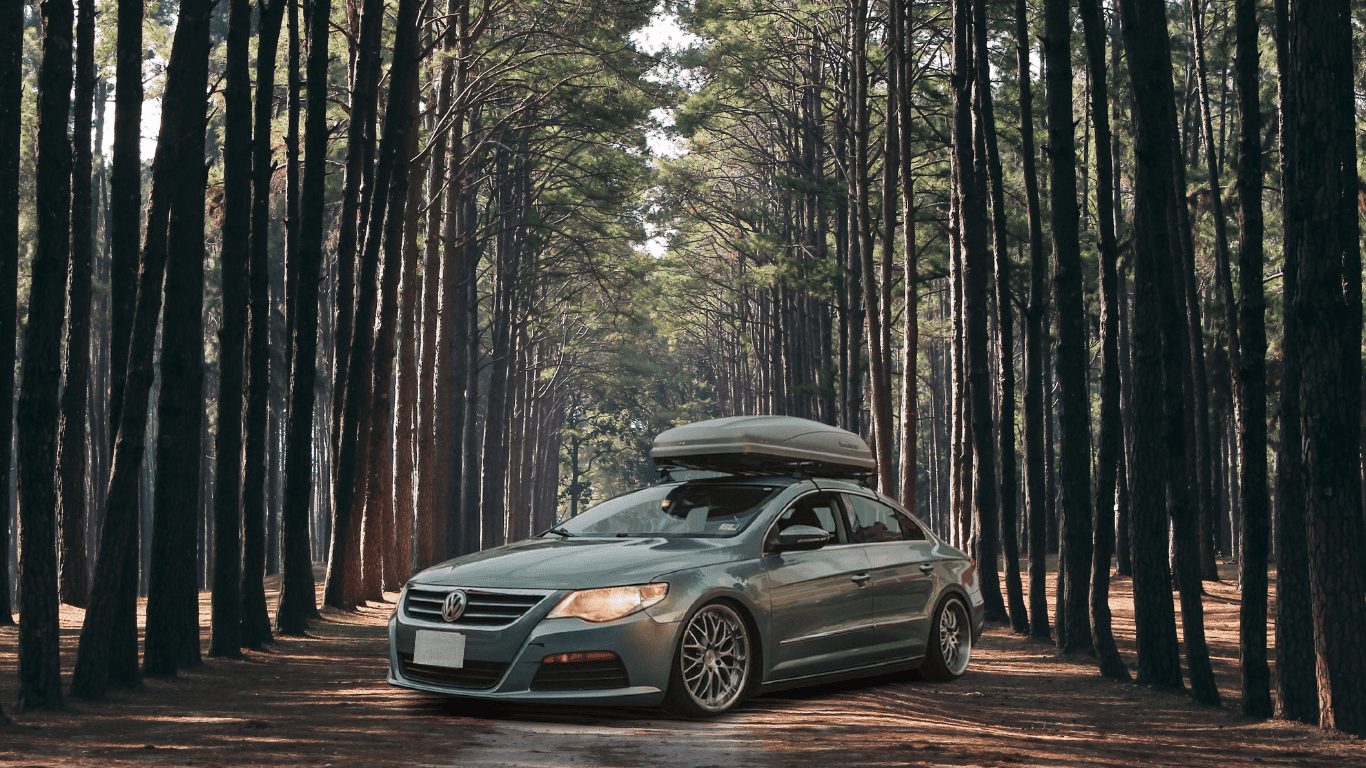 These large, sturdy, waterproof, and long-lasting cargo boxes can help you to store all kinds of gears and items. If you are an enthusiast of road journeys, having a roof box is the best way to stow your belongings.
Nowadays, many drivers start to use cargo boxes to load their luggage on their road trips. On the market, roof boxes have many different brands, sizes, and features for people to choose from for varying purposes such as camping, golfing, hunting, skiing, and other outdoor adventures. As a result, before you start to buy one for your car, you have to learn something about it or follow the expert's instructions to do so.
When you have a roof box on the top of your car, you have to pay attention to your driving because of the risen gravity center. You also have to double-check that you can see the rear mirrors without blocks, and you need to keep in mind that you cannot overload the cargo box in any situation because overloading a roof box can bring you many potential risks on your driving. When you make a turn on the roads, you have to do it slowly. A cargo box creates not only a higher gravity-center but also extra heights to your car, so the wind-force becomes more dangerous when you make turns on the roads.
After you have done the reading, you find the most significant features of roof boxes for your needs. If this article is not enough to understand why you need a cargo roof box, you can read more ideas on our site.
---
Size and Shape
members, to load items in them. However, on the market, there are larger ones that can load up to 500-liters items.
Longer roof boxes are suitable for carrying skis or snowboards, and the shorter ones are best for luggage or belongings or golf clubs; also, the narrow roof boxes are providing extra space on the rack system for other equipment like bikes, kayaks, tents. You can choose the right shape and size to fit your personal needs. For instance, if you are a fan of cycling, you can use the narrow-size cargo boxes to free up spaces on the rack system for your bicycles.
When you are clear about what size and shape of the cargo box you need, you can move forward to learn more about the construction and aerodynamic designs.
---
Constructions
Most of the cargo carriers are made of high-tech ABS materials and built with metal reinforcements. Their high-glossy surface ensures that they are easy to clean and are waterproof.
You don't worry about cleaning a roof box, and you can wash them with soap water or leave them on the top for another rainy day. Most Cargo boxes' printing is UV resistant, so the color stays as fresh as its first day.
Most cargo carriers are universally fitting to most factory rack systems, so your crossbars should not be an exception.
---
Security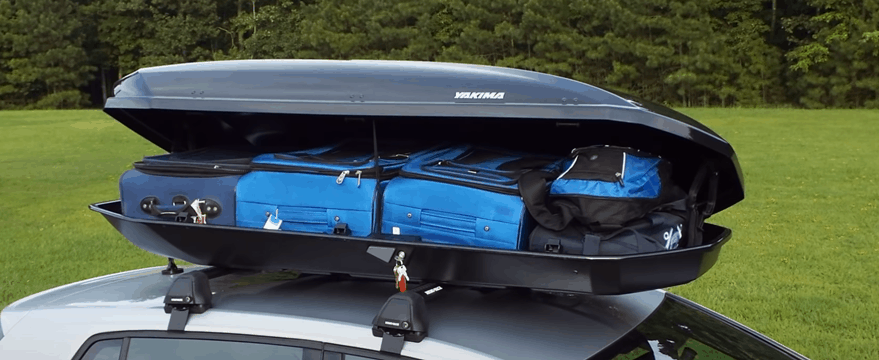 Let us discuss how safe the cargo boxes are for your belongings. The lock system is the most significant component, and we have to understand its features. Besides, we have to look into the construction of the lock system, and we should search online to figure out how to use the lock system. Every cargo box has its specific functions to keep items safe and secure, so roof boxes have different lock systems.
In general, there are several designs of lock system:
There are two locks on one side of a cargo box, and the roof box cannot be open without unlocking both locks.
Audible lock system – when the cargo box is securely closed, the lock system notifies the user with a TIK sound.
Latch Design – a latch attaches to the lock system to ensure that you can not open the cargo roof box without moving the latch.
On the other hand, have you wondered if someone takes the entire cargo box away while you are away from your vehicle? A thief cannot damage the mounting components without open the roof box because the mounting system is only visible when the roof box is unlocked and open widely. Consequently, there is no chance for the above situation. You can use some tactics to protect the cargo box from thefts.
---
Convenience
Cargo boxes are creating many conveniences. If you are road traveling a lot, you can use a cargo rooftop box to store your luggage or belongings. If you are a golf lover, you can keep your golf clubs in it. If you are a fan of winter sports, you can put your skis or snowboards inside the cargo roof boxes. Also, there are so many circumstances that you may need a roof box.
Most of the cargo boxes can open from both sides, so while you are loading or unloading your belongings at home or on the roads, you can use both sizes to do that. The advanced materials and aerodynamic design ensure that your items will not be damaged or get wet under extreme weather conditions such as snow, rain, and wind.
Aerodynamic design not only reduces the wind noise on the roads but also does not affect your gas mileage. So, we highly recommend those aerodynamic cargo boxes for you.
---
What else you can use to haul items
A list of best selling soft cargo bags for all SUVs, Sedans, Trucks, Vans – Cargo bags are alternatives that you can use to transport items, and they have affordable price labels.
A list of 10 cargo baskets for all SUVs, Sedans, Vans, Trucks – Cargo baskets are also roof-mounted carriers that you can use to haul belongings on the roads; however, they don't have covers for protection. Thus, you may need to purchase cargo nets to offer safety to your luggage.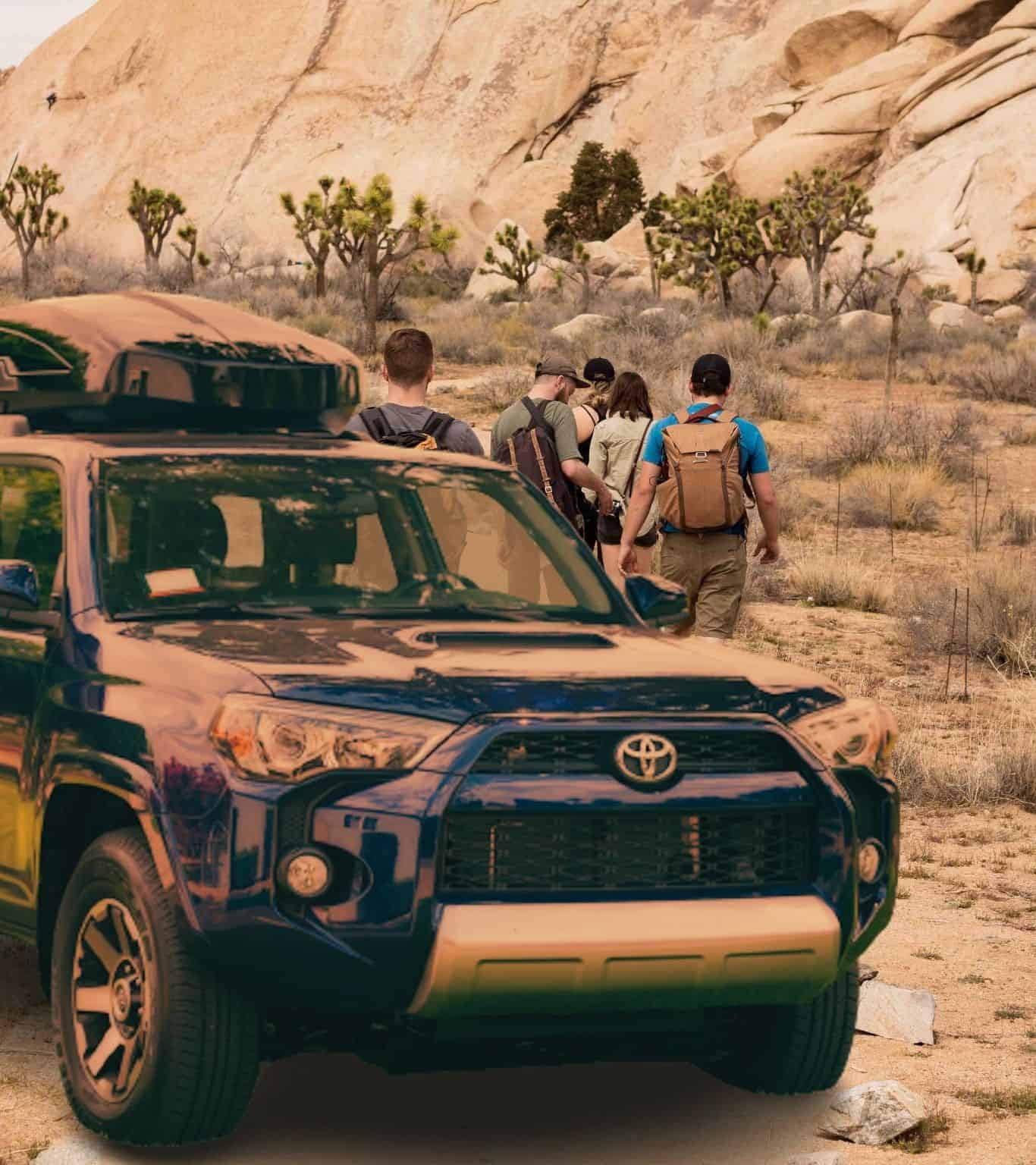 Conclusion
In this article, you find what you can do with a roof cargo box. You can follow the internal links on our site to find the best cargo boxes and choose which ones are best meeting your outdoor needs. Otherwise, you find other options to carry items on top or at the rear of your vehicle. You can use the homepage to find more cargo management ideas.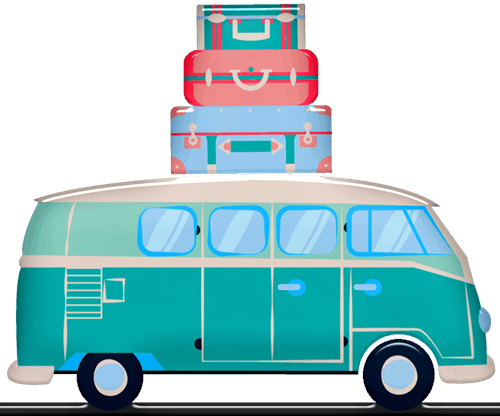 Our team is creating outdoor-gear relevant articles with passion. If our articles can help you to find the correct solutions for your questions, we will be happy about that. In the content creation process, we usually collect accurate and useful information online or offline to compile our content in an organized way. Consequently, we can guarantee that you can discover some expected answers to your questions. We appreciate your time on our site.
We are reader-supported. We get commissions for purchases made through links in this post, As an Amazon Associate we earn from qualifying purchases.