Last Updated on November 22, 2022
Are you searching for a roof box for your Subaru Crosstrek? If you do, you will find the solutions here on topcargobox.com. Buying a cargo box for a car is not as easy as buying something else, and it requires some knowledge and info to make the correct decisions.
You can find the reasons for using a car roof box, and you will also find the right cargo boxes for your vehicle.
You have to know the measurement and loading capacity of your car roof before your buying actions. Where can you get the information? Usually, you can read the information on your car manual brochure; if you lost your car manual, you should call your car dealer to require info on your needs.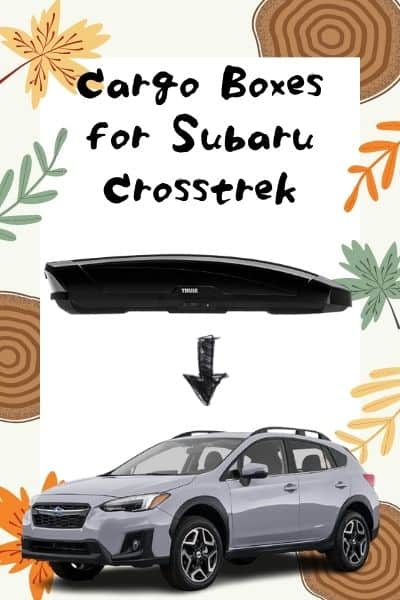 For your Subaru Crosstrek, the load capacity is around 150 lbs, so you cannot overload the roof of your Subaru Crosstrek with 180 lbs items, for example. In the Subaru Crosstrek manual book, it recommends Thule products many times. You can put the Thule products in the first position on your consideration list. 
A list of universal roof racks for all vehicles – You can choose any of these rack systems to use on your Crosstrek without a hassle. (compatibility check required)
---
---
Quick-Pick list of Cargo Roof Boxes For Your Subaru Crosstrek
---
---
---
---
---
---
A list of best-selling soft cargo bags for all SUVs, Sedans, Trucks, Vans, and your Subaru Crosstrek. (If your Crosstrek doesn't have rack bars, cargo bags are the best options for you.)
A list of cargo baskets for all SUVs, Sedans, Vans, Trucks, and your Subaru Crosstrek.
Details about 5 Cargo Boxes for Subaru Crosstrek
Thule Motion XT XXL Cargo Carrier
We recommend it to you in the first position because of its capacity and high-level qualities. When you first look at this cargo box, you will fall in love with it; the aerodynamic shape and the high-glossy surface give you unforgettable first impressions.
It fits most factory rack systems, so you won't worry about if your Subaru Crosstrek can use it or not. The pretty simple installation procedures make it super easy to use and ultra-easy to assemble.
Thule Motion XT Car Rooftop Cargo Boxes Buying Guide
Its 22 cubic inner space allows carrying up to 75kg of belongings on your road trips or other outdoor activities. This model of the Thule roof boxes has different sizes and capacities for the various customers' needs. If you are often traveling with a few belongings, you can choose around 16 to 18 cubic feet options.
However, if you do seasonal sports like skiing or fishing, you have to pay attention to finding one with enough length to load your skis or snowboards. Usually, in the seller's description, you can find detailed info about the measurement of it.
There are three options of capacity: 16 cubic feet, 18 cubic feet, and 22 cubic feet.
There are two color options: black and titan.
Outside dimensions: 91.5 x 37.5 x 18 inches
Inside dimensions: 84.5 x 33 x 16 inches
A dual-opening feature allows you to open it from both sides in a parking zone or on the side of a highway. Why does this feature matters to you? If you are parking on the side of the road, you should avoid using the driver's side to open the cargo box because of the potential risks from the coming traffic. On the other hand, if you are loading your items at home or in a parking zone, you can use both sides to stow your stuff more quickly and conveniently.
---
Inno Shadow 16 Cargo Box
On the market, the most eyeball-attractive cargo box is the Inno Shadow roof box. When you look at its aesthetic shape and high-glossy printing, you will find that it is unique, beautiful, fashionable, and shining.
It also fits most factory rack systems, and it also provides a dual-opening feature for the convenience of using it. An ample 13 cubic feet of interior space gives you enough room to store most of your necessary belongings.
The advanced high-tech three layers of materials offer durable, sturdy, and waterproof characteristics to the Inno Shadow cargo carriers. Its latch hardware on the lock provides added security to your luggage.
You can use its mounting hardware to install it on the crossbars in minutes without a tool.
It has six options on the market, and they have different sizes, capacities, colors, and features.
---
SportRack Horizon XL Cargo Box
This cargo box comes from SportRack company. The high-quality ABS material offers durable, sturdy, and waterproof benefits to the SportRack Horizon roof boxes. It fits most factory rack systems, and you won't worry about the installation.
Three options of it are 11 cubic feet, 16 cubic feet, and 17 cubic feet. You can choose the one that fits your needs for camping, road trips, or other outdoor adventures.
SportRack Horizon Car Rooftop Cargo Carriers Buyer Guide
Its price range is perfect for customers who have less budget for a cargo carrier.
---
Yakima Carbonite Skybox
Yakima Carbonite Skybox cargo carrier is another option for your Subaru Croostrek, and the Skybox model has 5 capacity options for you: 12 cubic feet, 15 cubic feet, 16, 18, and 21 cubic feet. As a result, you can choose one option that fits your particular needs.
Its aerodynamic shape not only reduces the wind noise but also does not affect your gas mileage. The super-durable material ensures that your belongings are safe and secure in the roof box during your road journeys.
Yakima SkyBox Car Rooftop Cargo Carriers Information Guide
If you wonder about the procedures of installing a cargo box, you can relax because you can read an article to know more. You can set the Yakima roof box on the top of your rack bars without a tool in minutes.
Before you buy a cargo box for your Subaru Crosstrek, you should double-check if your rack system has a spread of 24 inches to 42 inches to fit the width of the Yakima Skybox cargo box.
---
Thule Force XT Rooftop Cargo Box
It is another option from Thule company. It is as easy to use as other options on the list. However, it is smaller than other options. An 11 cubic inner space allows for carrying up to 165 lbs of items. The width of this car roof box is 24.75″, so you can also assemble other equipment on your rack bars like bikes, kayaks, and more. 
The dual-opening feature, quick-mount procedures, and audible mounting hardware make it super easy to operate.
Moreover, for this model, there are four options: 16 cubic feet,18 cubic feet, 22 cubic feet, and 11 cubic feet. You can choose the one that fits both your Subaru Crosstrek and your family.
Thule Force Car Rooftop Cargo Boxes Buying Guide
The Thule company provides you with a Limited Lifetime warranty for your purchase.
---
INNO Ridge Cargo Box Cargo Box
It is another option for people who need a small rooftop carrier on their Crosstrek for luggage or daily essentials.
The INNO ridge cargo box has 8 cubic feet of interior space for carrying stuff and protecting them from thefts and extreme weather conditions. The cargo box is a combination of blended materials that are recyclable and super light, and it is only 20 pounds in weight.
The Cargo box is aerodynamic, and you don't worry about wind noise or extra gas waste.
The Ridge cargo box's mounting system universally fits all rack bars: aero, square, round, and factory crossbars.
The Ridge roof box has an advanced lock system that only allows you to remove the key when the cargo box is securely locked.
Its dimensions are 54.5 x 28.5 x 14 inches, and you can use these numbers to check if you can put specific items in the box or not. Otherwise, you should check if your Toyota Highlander can go through the garage door or not with the added height.
It is a small cargo box that can work with other cargo carriers like cargo bags or rooftop baskets. Moreover, you can mount the Ridge roof box on one side and put other cargo carriers on another side for carrying more belongings at once.
---
Rhino-Rack Master Fit Roof Box
The Rhino-Rack Master fit Roof Box is a great way to add extra storage to your vehicle. It is easy to install, and it is very sturdy and secure. The box is made of high-quality materials, and it is designed to last. It is also aerodynamic, which helps to reduce wind noise and drag.
Rhino-Rack is a company that manufactures roof racks and accessories for cars, utes, and vans. One of their most popular products is the Master fit Roof Box. The Master fit Roof Box is a durable and spacious storage container that can be fitted to any car with a Rhino-Rack. It is perfect for storing camping gear, sports equipment, or anything else you need to transport. The Master fit Roof Box comes in two sizes: 440L and 640L (not available). It is made from high-quality materials and is extremely easy to assemble and use.
---
Cargo Boxes On Subaru Crosstrek Gallery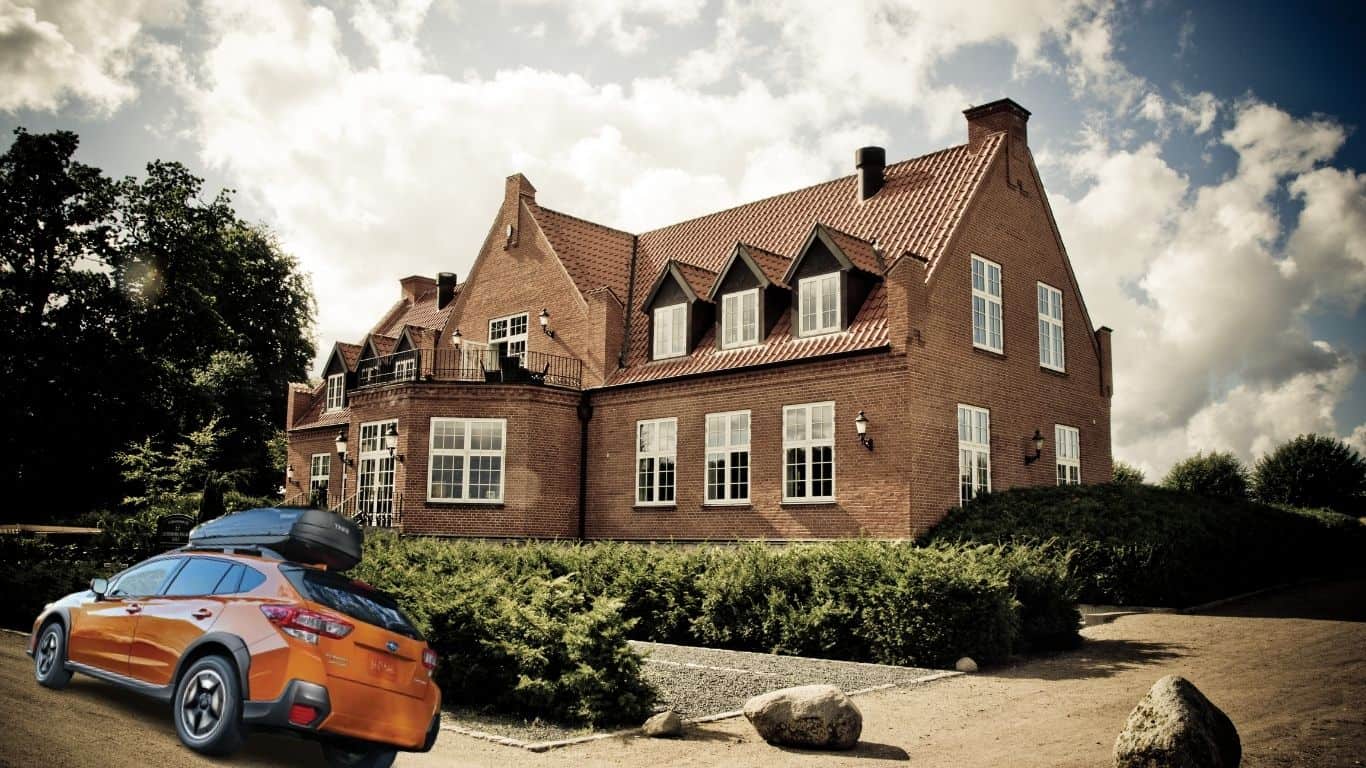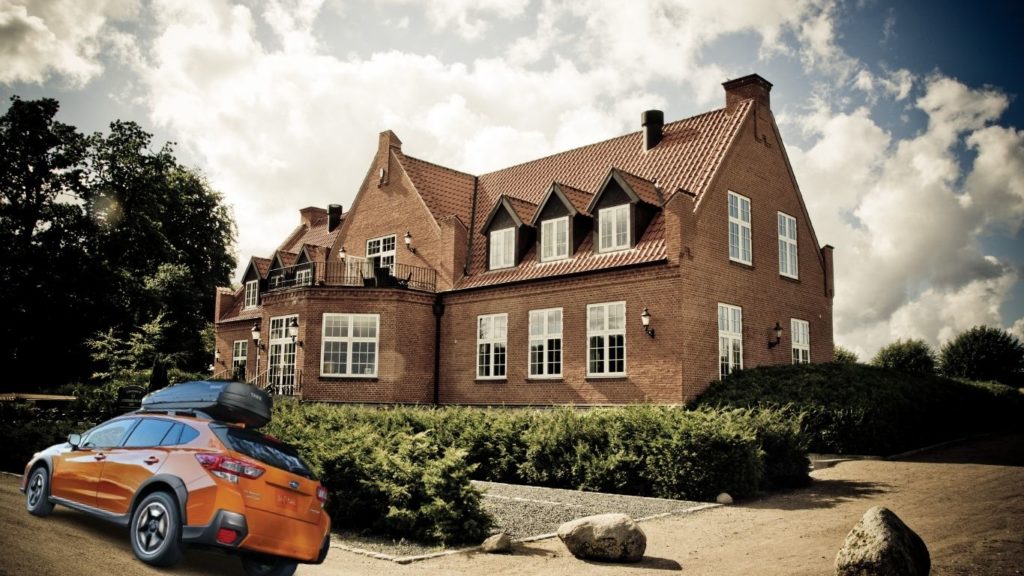 Conclusion
In this article, we have recommended 5 cargo boxes for your Subaru Crosstrek. If you are in a hurry, you can use the Quick-pick section to choose one for your Subaru Crosstrek in seconds. If you have time to learn more about the car roof box, you can read the details about each cargo box in the section of Details about Cargo Boxes for Your Subaru Crosstrek.
Other car rooftop or rear cargo carriers for bikes, kayaks, luggage, and more.
We also have other articles about choosing cargo carriers for different cars and a variety of purposes.