Last Updated on October 17, 2023
Are you searching for the Thule Force XT cargo boxes? If you are, you probably want to get one after fully understanding the Thule Force XT cargo boxes' pros and cons.
Nowadays, it is not simple to find a suitable roof box for your family because there are many different options on the market. Otherwise, the compatibility between roof racks and cargo boxes makes choosing a perfect cargo box even harder. However, when you have enough knowledge, you can make the correct decisions. Thus, learning is vital to everything in our modern life, even before shopping.
You can use our site to find relevant info about choosing, using, repairing, packing, and storing a cargo box. We believe you can become more confident in picking the right cargo boxes after reading several of our articles.
Thule Force XT cargo boxes are good choices for most people. In the past decades, the Thule Group had developed and innovated much outdoor gear that includes roof boxes, and the Force XT series is one of these high-class car rooftop boxes.
---
General Info & Features:
Thule Force XT series has 4 selectable size options, and they are suitable for different cars and needs. We will introduce all four options below with their advantages and disadvantages.
First, whatever size your favorite one is, Thule Force XT roof boxes have some premium features in common.
---
Dual-Side Opening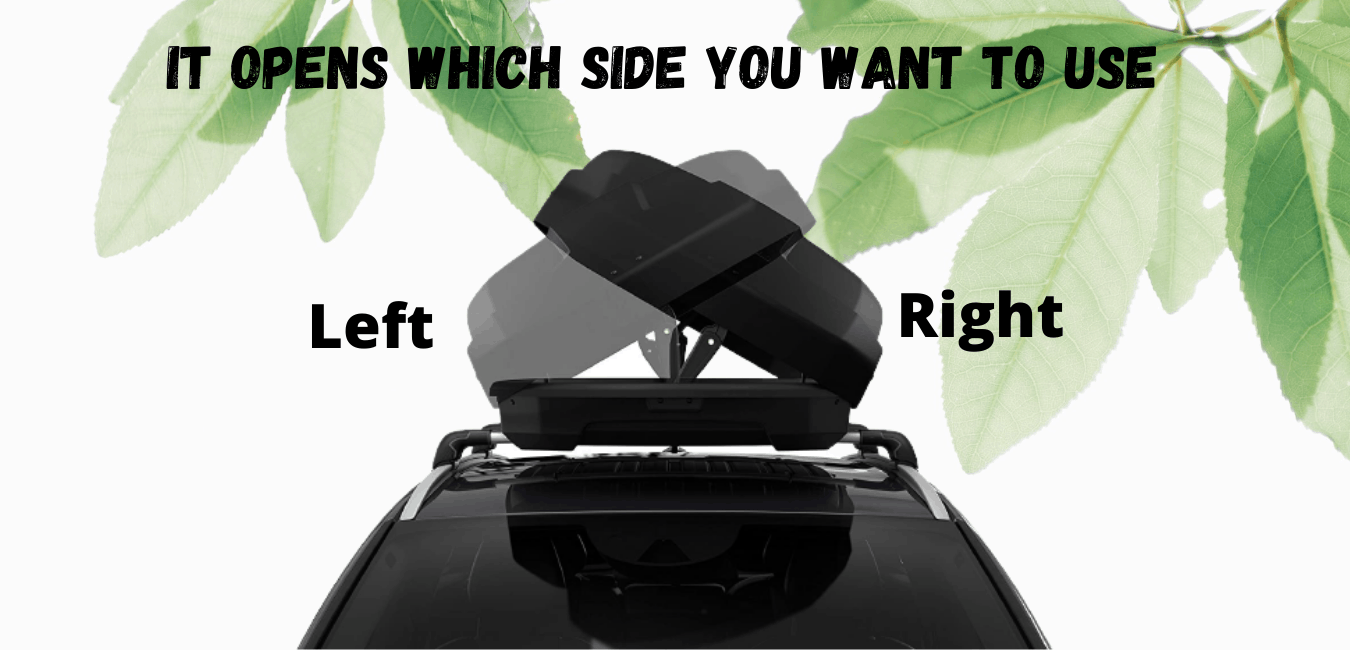 This feature allows people to open the box from both left and right sides, and it brings much convenience to owners' outdoor life. For example, when loading stuff at home, people can pack items into the box from both sides for better luggage arrangement without any empty corners. When one side of the roof box is impossible to open, you can use the other side for packing or unloading. For example, on the highways, you have to use the passenger side for taking out what you need because of the risk of coming traffic. We like the dual-sides opening feature, and do you?
---
PowerClick Quick-Mount System
A Thule Force XT cargo box has 4 easy-grip mounting clamps that ensure you can install the roof box on top of a pair of crossbars in 5 minutes, and the audible clamp indicates when it clips on the crossbar. It is a unique feature that only the Thule products have, and it may be a reason for the price. As we all know, good things are not cheap. When operating on the quick-mount clamps, you can adjust the roof box's position by sliding these clamps forward or backward. If you have an SUV, you must ensure no interference between a fully open trunk gate and the cargo box. Most people ignore this issue when they install the roof box, especially SUV owners.
---
LockKnob
This feature belongs to all the Thule Force XT cargo boxes, and it is for protecting the key. The key only can be removed after securely and accurately locking the lid; otherwise, the key stays in the keyhole. It is a good feature for safety, and most people give thumb ups to it. Thus, you won't forget to lock your roof box in any situation because the key reminds you of everything.
---
Aerodynamic Design
The Thule Force XT series has an aerodynamic design like other roof boxes, and it is more aero to minimize the effects on gas mileage and eliminate the wind noise on highways. However, if you want a further reduction in wind noise, you can follow a guide for that purpose.
---
Materials
The Thule Force XT roof boxes are made of rugged ABS materials, so they are waterproof, sturdy, durable, UV-resistant. It is impossible to avoid unexpected incidents during your road trips or other outdoor adventures, so it is necessary to know how to fix scratches on a cargo box.
The above features belong to all Thule Force XT roof boxes, and there is no exception.
---
Thule Force XT Size Options:
Below, we discuss the 4 size options separately:
Sport:
The Sport model provides 11 cubic feet of interior space for hauling items between locations, and you can put up to 165 lbs of belongings into it without worries. Its dimensions are 74.75 inches long x 24.75 inches wide x 16.75 inches tall, and you can use the above numbers to estimate that if you can drive through your garage gate, put your long gear in, or not before making decisions. Its narrow design is unique, and it allows you to mount other things like kayaks, bikes, other roof carriers on the other side of the roof racks. You can heft it up alone because it is only 32 lbs in weight, but we suggest you find someone else to help you with lifting it because of safety reasons.
---
Large: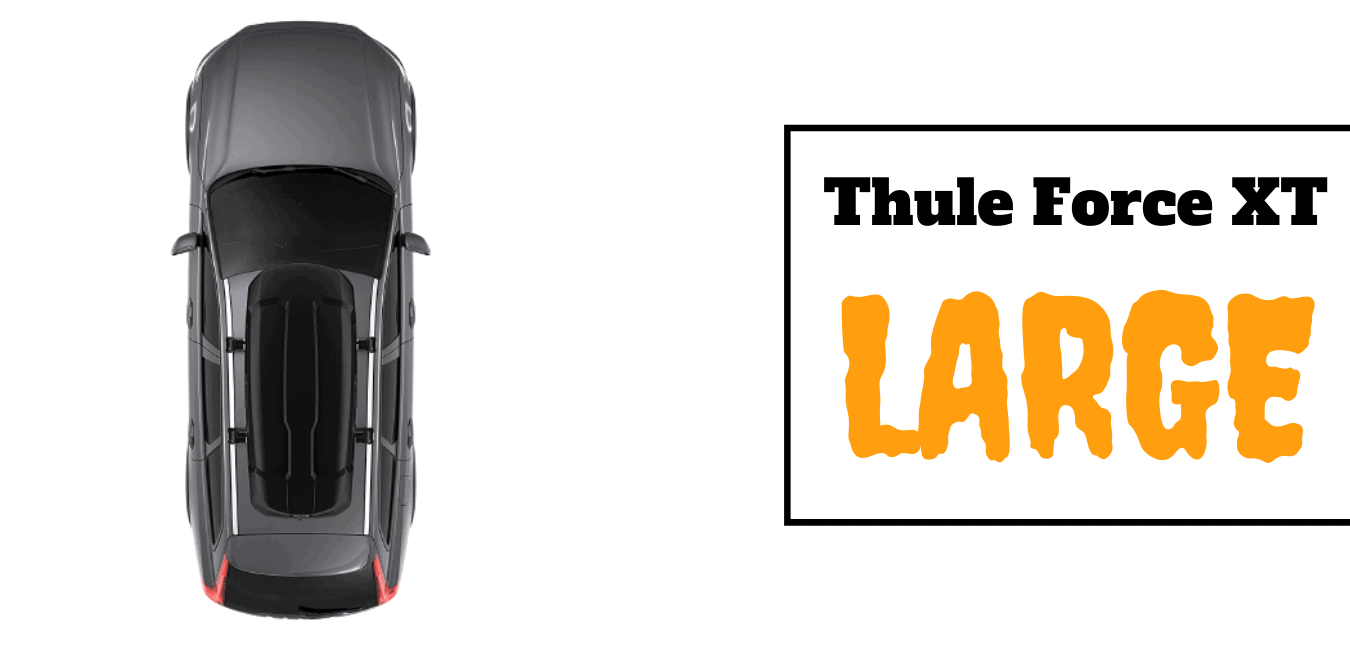 The Large model gives you 16 cubic feet of inner space for stowing things, and it also can load up to 165 lbs of items. Its dimensions are 74.75 inches long x 33 inches wide x 18 inches tall, and it is wider and taller than the Sport model. As a result, small families can use it for carrying luggage for road trips. It weighs 41 lbs, so you must heft it with someone else. The Large model is a perfect choice for a family that has no more than three people.
---
XL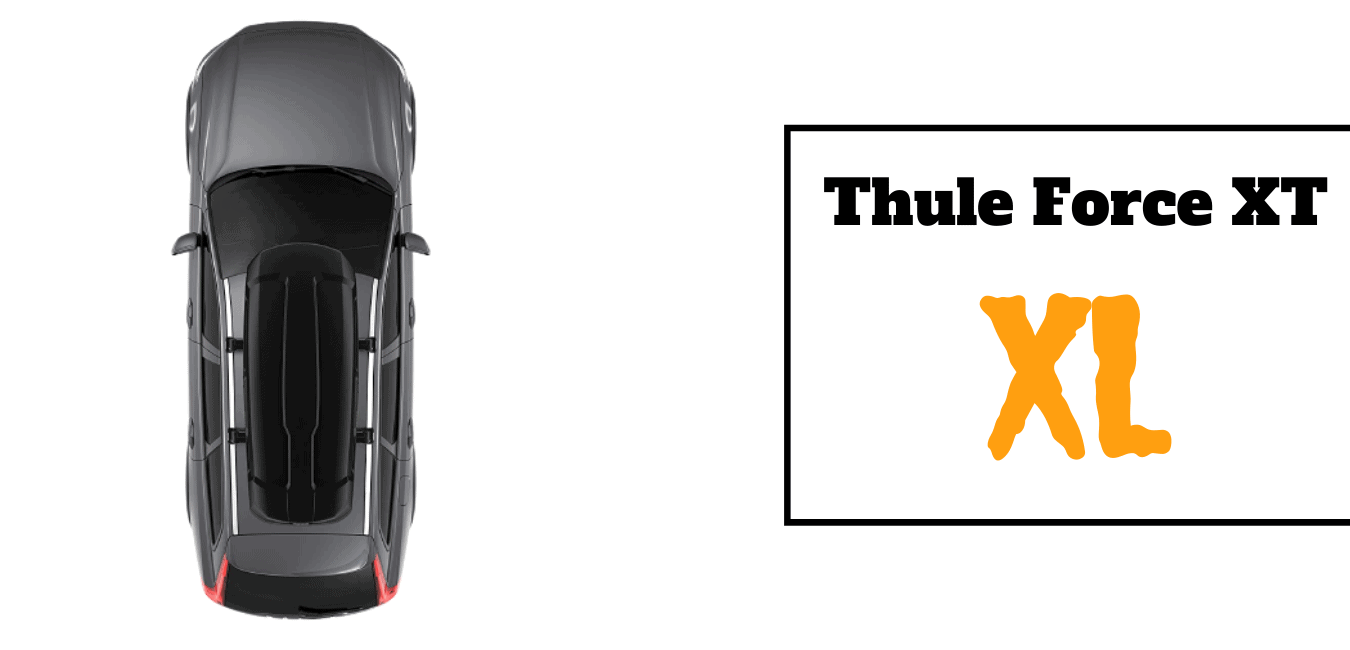 XL model is much bigger than the above options, and it is perfect for the larger size of families (More than 5 people). Its dimensions are 82.75 inches long x 33.75 inches wide x 17.25 inches high. It offers 18 cubic feet of loading space for your outdoor life, and it weighs 47 lbs. It allows you to put items that are no longer than 195 cm into it for transportation.
---
XXL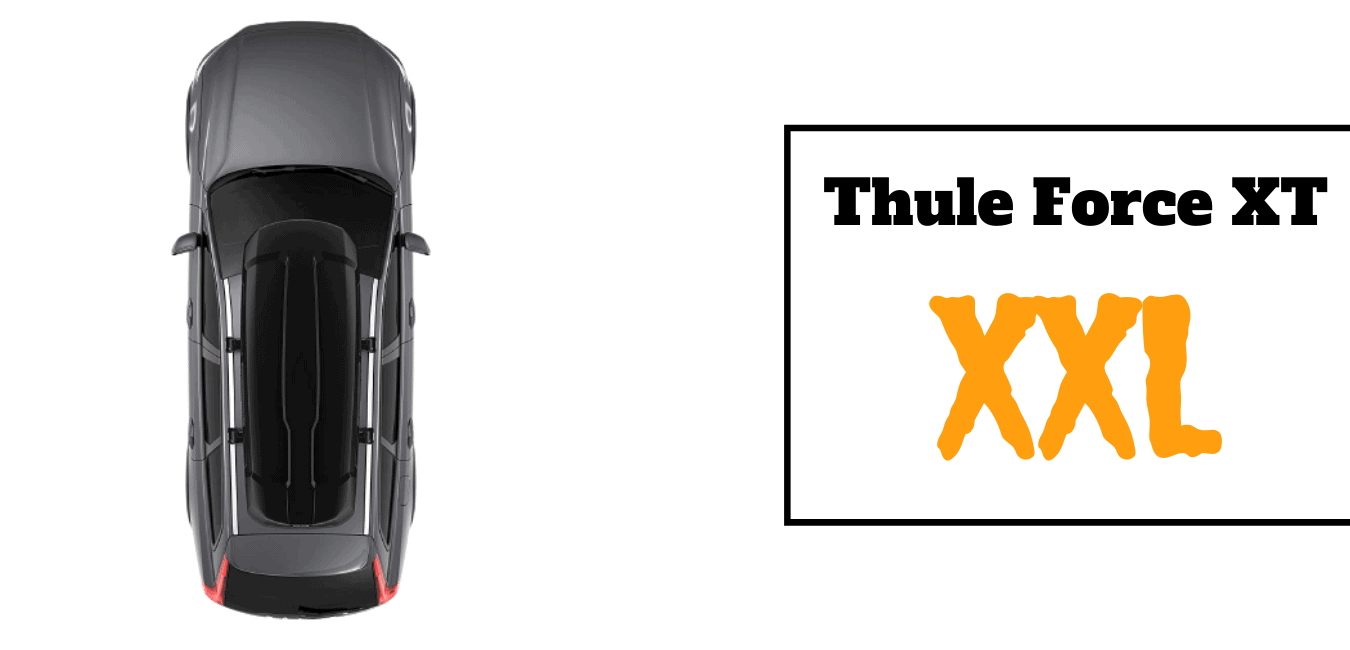 XXL model is the biggest one in the Thule Force XT series. If you have a large family, you can use it as the added warehouse on the top of your vehicle. It has 22 cubic feet inside space for stowing things when you want to go travel. Its measurement is 90.5 inches long x 35.5 inches wide x 18.5 inches tall, and you can use these numbers to check the compatibility between the roof box and your vehicle's roof size.
---
User Videos From YouTube
You can find more relevant videos about the Thule Force XT cargo boxes on Youtube. If you still have concerns about the Thule Force XT cargo boxes, you can read customer feedbacks on Amazon.
Related Topics: roof racks for bare roof or crossbars without roof rails
---
What we like about it
When using the key to open the box, you can turn to either side to open which is convenient. However, the lock core seems flimsy, so we use lubrication powder to make it smooth to use. We use a Thule Force XT cargo box on a Chevrolet Traverse with factory roof racks. It is always a good idea to order OEM crossbars when you decide to use any rooftop-mounted cargo carriers. We tested the roof box on a road trip about 356 miles from New Jersey to Virginia with our camping equipment: folding tents, camping chairs, carry-on luggage bags, hiking sticks, shoes, clothes, and blankets.
After packing the box, it still has free space which is unbelievable. We truly like its ample loading space. No matter where you buy the Thule Force, the price doesn't have a big difference. Consequently, buying from a trusted company like Amazon is always a good choice. At least, you can get better customer service without problem when returning the products.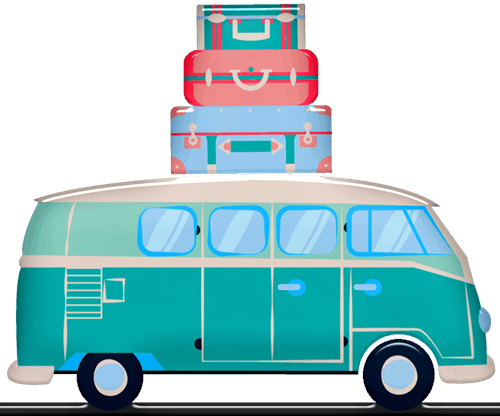 Our team is creating outdoor-gear relevant articles with passion. If our articles can help you to find the correct solutions for your questions, we will be happy about that. In the content creation process, we usually collect accurate and useful information online or offline to compile our content in an organized way. Consequently, we can guarantee that you can discover some expected answers to your questions. We appreciate your time on our site.
We are reader-supported. We get commissions for purchases made through links in this post, As an Amazon Associate we earn from qualifying purchases.