Last Updated on November 22, 2022
Many people say that a rooftop cargo carrier is a useful tool for loading things on top of a car to discover the woods on days and nights. An ample interior space allows people to store tools, suitcases, food, clothes, camping equipment, golf clubs, and many other items.
Most cargo boxes can fit most factory roof bars, so you don't worry about the installation procedures. The only thing you need to pay attention to is the measurement of your crossbars, and you need to ensure that the size of a roof box can suitably be set on your rack system.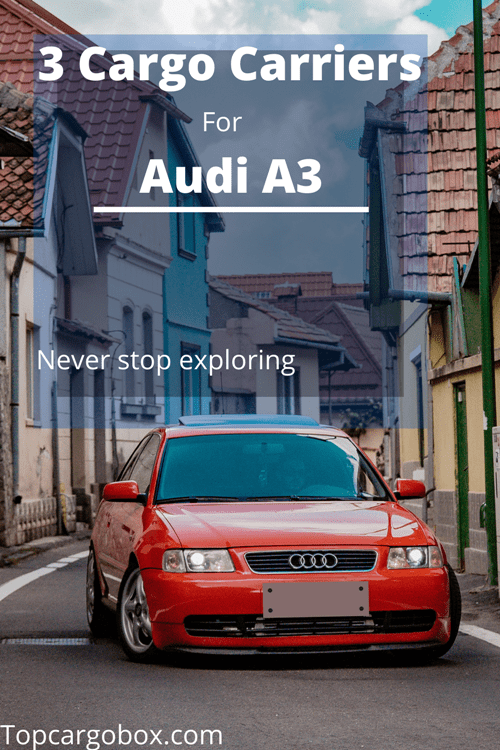 Besides, you also need to measure your stuff's length and width to make sure they can easily fit into the space of your chosen roof box. You cannot overload the car rooftop carrier because overloading will bring potential risks to your driving.
In general, what to focus on when you buy a car rooftop carrier?
Capacity: How much stuff you can load into the roof box.
Size: Does the car rooftop carrier fit your vehicle's roof size?
Opening: Which side of it can be open for loading?
Mounting System: How to mount it on the rack system?
Materials: What is its material?
Weight: Can you hold up the cargo box alone?
Budget: How much money do you plan to invest in a car rooftop carrier?
Storage: How do you store the car roof box when you don't need it?
A list of universal roof racks for all vehicles – You can find a rack system to make your vehicle possibly use a cargo box.
---
Quick-Pick List of Car Rooftop Boxes For Audi A3
---
---
---
---
5 Cargo Bags For All Vehicles
After learning about the above cargo boxes, you may want to know if there is anything else that can carry things on a car roof or not. We have a list of 5 roof bags that can do the job for you, and they are much cheaper and foldable for keeping.
A list of best-selling soft cargo bags for all SUVs, Sedans, Trucks, Vans
A list of 10 cargo baskets for all SUVs, Sedans, Vans, Trucks, and your Audi A3
---
Details about 3 Car Rooftop Carriers For Audi A3
Thule 613 Pulse Cargo Box Alpine
The Thule 613 Pulse Cargo box is a delicate and thin-built roof box for people who do not like those big and high ones. There are three different options in the Thule Pulse series: Pulse Alpine, Medium, and Pulse Large. Although all of these options fit your Audi A3, we are focusing on the Alpine style today. 
The Thule Pulse Alpine has 11 cubic feet of interior space that allows you to load up to 110 lbs weight on the top of your Audi A3. If you are an enthusiast of winter sports such as skiing, you can load 4-9 pairs of skis or 2 to 3 snowboards in it. Additionally, you have to ensure that your skis or snowboard's length is shorter than 210cm.
Thule Pulse Cargo Boxes Buying Guide
Its outside measurement is 88.5″ L x 25.5″ W x 12.5″ H (inches), so you can use this measurement to estimate if your Audi A3's roof size can have the cargo box on it without any interference with the hatchback.
The Thule Pulse Alpine cargo box can fit on most factory rack systems. If you don't have crossbars on top of your Audi A3, you can contact your car dealer to get one or find one online.
When we take one step close to the Thule Pulse Alpine rooftop cargo box, we can see that the high-glossy black surface is so attractive. When we touch it, we can feel the comfortable smoothness between the printing and our hands.
Its construction is made of high-tech plastic ABS materials, and the materials offer waterproof, sturdy, and durable qualities to the cargo box. Thus, it can survive extreme weather conditions and other unexpected accidents, and your contents will stay safe and dry all the time.
When you assemble it on the top of your Audi A3's crossbars, you will find that the easy-grip mounting hardware and the lid-holder help a lot while loading or unpacking. Whatever rack system you have or you are going to buy, the Thule Alpine cargo roof box will be set on it without problems.
---
INNO BRA1210BK Shadow 16 Low Profile Cargo Box
Whether you have square, round, or most factory rack systems, the INNO Shadow car rooftop box is going to fit it. It is a little bigger than the Thule Pulse Alpine, and it has 13 cubic feet of inner space for loading needs. 
There is only one color option for the customer which is matte black. If your car is not black, don't worry about that. You can print the rooftop cargo box in any color to match your Audi A3's style, and many people have done that and have shared their printing processes on Youtube.
The INNO Shadow rooftop carrier is 42 lbs in weight, so you can probably carry it alone. The dimensions of this Inno Shadow rooftop box are:
Exterior Dimensions inches(Lx Wx H): 78.7 x 31.9 x 13.4
Interior Dimensions inches(Lx Wx H): 72 x 25.6 x 11
You can use the dimensions to estimate that if your Audi A3 is fine in driving around your city with the added height; you also need to measure your items to ensure that you can pack them into the car rooftop carrier.
Its aesthetic aerodynamic design cuts the air around it for reducing the wind noise on the highways; it also has no effect on your gas mileage.
If you want to pick a cargo box to match your vehicle, there are seven color options for you to select around. Otherwise, if, in the color options, there is no one for you, you can personally print it to match the color of your Audi A3.
---
YAKIMA-SkyBox Aerodynamic Rooftop Cargo Box 4 options
Yakima is another big brand of outdoor equipment, and you can trust the quality of its products. There are four options for you in the series of the Yakima Skybox:
SkyBox 12: Dimensions: L 92.00 x W 24.00 x H 16.00(inches)
SkyBox 16: Dimensions: L 81.00 x W 36.00 x H 15.00(inches)
SkyBox 18: Dimensions: L 92.00 x W 36.00 x H 16.00(inches)
SkyBox 21: Dimensions: L 92.00 x W 36.00 x H 18.00(inches)
You can use these dimensions to test out if you can load your gears or items into the specific one.
Yakima SkyBox Car Rooftop Cargo Carriers Specs Guide
The universal fitting mount components work with most factory rack systems, and 12 cubic feet of interior space allows you to pack items for up to 5 campers in the woods.
The dual-side opening feature provides you the convenience of loading or unpacking it at any time and at anywhere. When you are loading gears into the cargo box, a lid holder holds the lid up until you close it manually. The SKS locks offer added security to your belongings on your road trips when you are away from your vehicle.
---
Cargo Boxes On Audi A3 Gallery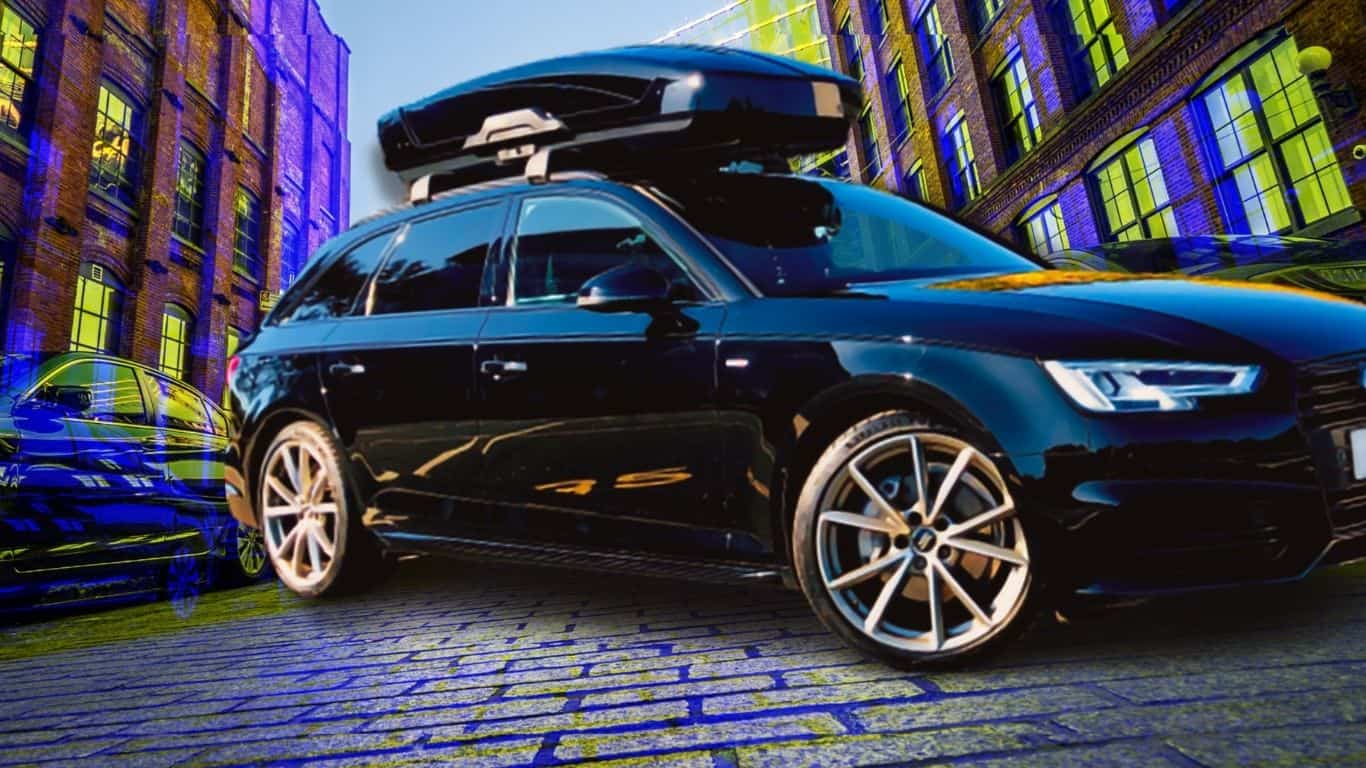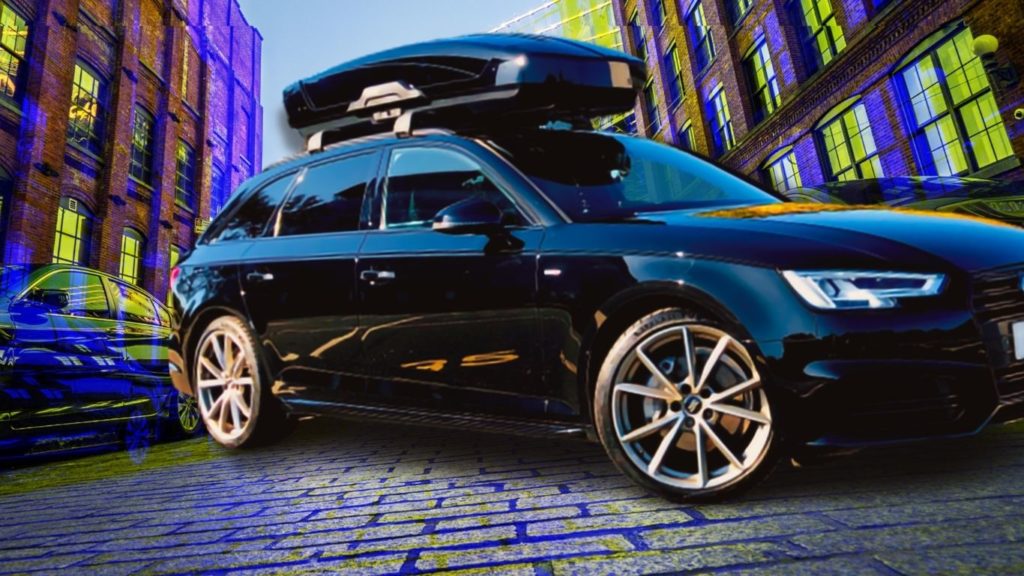 Conclusion
In this article, we have discussed three roof boxes for Audi A3. If you still consider why do you need a roof box, you can read on our site about that topic. What can cargo boxes do for you? The answers to this question are here on our site.
What to focus on when you are choosing a roof box for your vehicle?
Measurement: This indicates that if you can use it on top of your car.
Capacity: It shows you how large the roof box is.
Mounting System: It decides that if you can assemble the car rooftop carrier on the top of your crossbars or not.
Rack System: Does your rack system works with the mounting hardware?
Aerodynamic Design: A must-have function that reduces wind noise and provides zero effects on your car's gas mileage.
Materials: What materials equal what qualities the cargo box has?
Opening: How convenient of using the car roof carrier?
Other car rooftop or rear cargo carriers for bikes, kayaks, luggage, and more.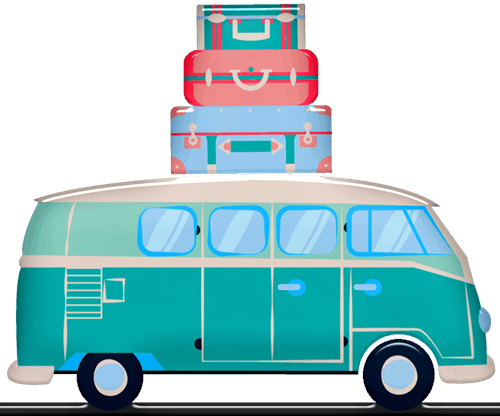 Our team is creating outdoor-gear relevant articles with passion. If our articles can help you to find the correct solutions for your questions, we will be happy about that. In the content creation process, we usually collect accurate and useful information online or offline to compile our content in an organized way. Consequently, we can guarantee that you can discover some expected answers to your questions. We appreciate your time on our site.
We are reader-supported. We get commissions for purchases made through links in this post, As an Amazon Associate we earn from qualifying purchases.