Last Updated on September 18, 2023
Most people are confused about these three terms, and you can get a clear description of these phrases after reading through this article. You want to use your vehicle to carry more luggage or gear for different outdoor events, and you know you can load things on top of your car with rooftop cargo carriers, but where to start?
Roof racks are the general name for all rooftop cargo carriers, and you require to mount roof racks to make your vehicles capable of safely loading things and transporting them between locations. Roof racks include roof bars, kayak carriers, bike carriers, rooftop cargo boxes, cargo bags, cargo baskets, and other roof-mounted carriers.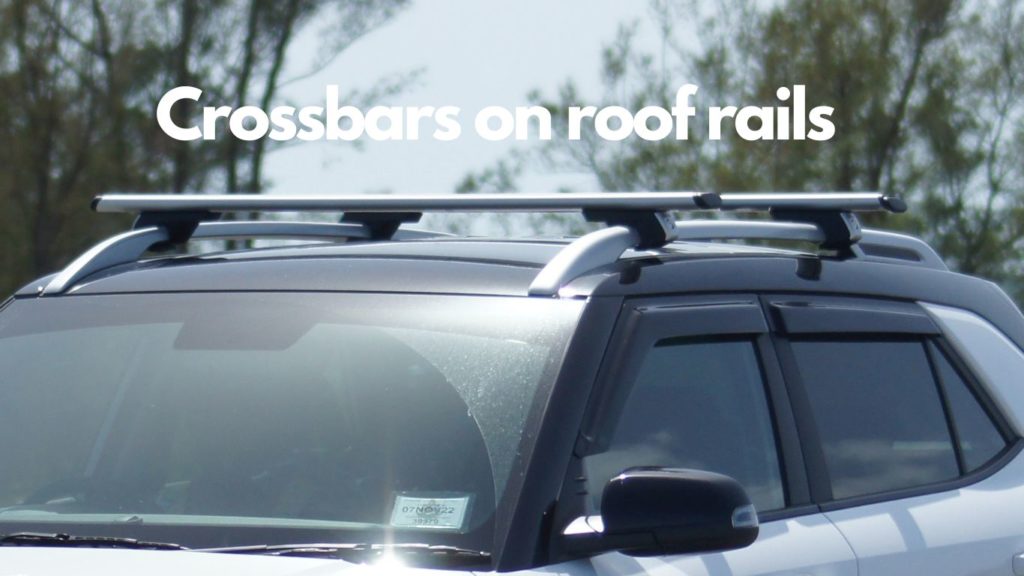 These roof-mounted cargo carriers must lock on something and stay there when the car is in motion, so you need to create a platform for that purpose. Roof rails are the foundation of a cargo management system, and most SUVs have roof rails, but sedans, vans, and pick-up trucks don't. Roof rails are two horizontal bars that start from the front to the end of the car roof with rail-like designs for clips or clamps to lock on them.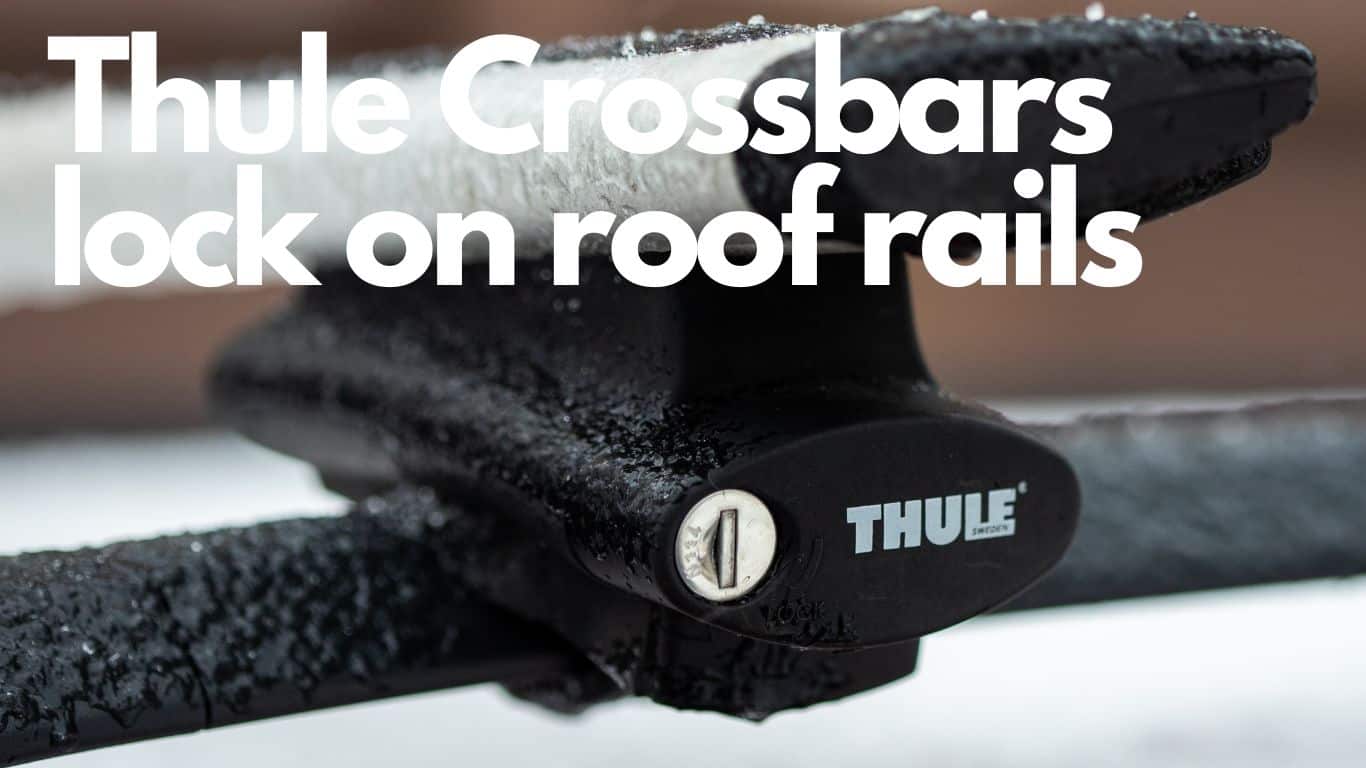 If you don't find roof rails on your car, you can contact the local auto dealer to order a pair or find one on markets like Amazon or Ebay. When selecting a pair of roof rails, you must check compatibility twice before buying. If your car has a bare roof, you can refer to a post to find some rooftop crossbars that work without roof rails, especially for owners of sedans or pick-up trucks.
Installing roof rails is a complicated process that requires different tools and professional knowledge, so we recommend you go to the local auto shop and hire a mechanic for the job. If you decide to DIY the installation, you should carefully follow the instruction and watch the video below to get ideas about how to safely and accurately install roof rails for a bare car roof.
After watching the video, how do you feel about installing roof rails at home? Do you still want to do it yourself? If you don't, and your car doesn't have rooftop rails. You can use crossbars that work without roof rails to hold cargo on the roads. However, these crossbars clamp on the roof frame and can cause damage to the printing; as a result, "wear and tear" is always a problem for people who use these crossbars without roof rails.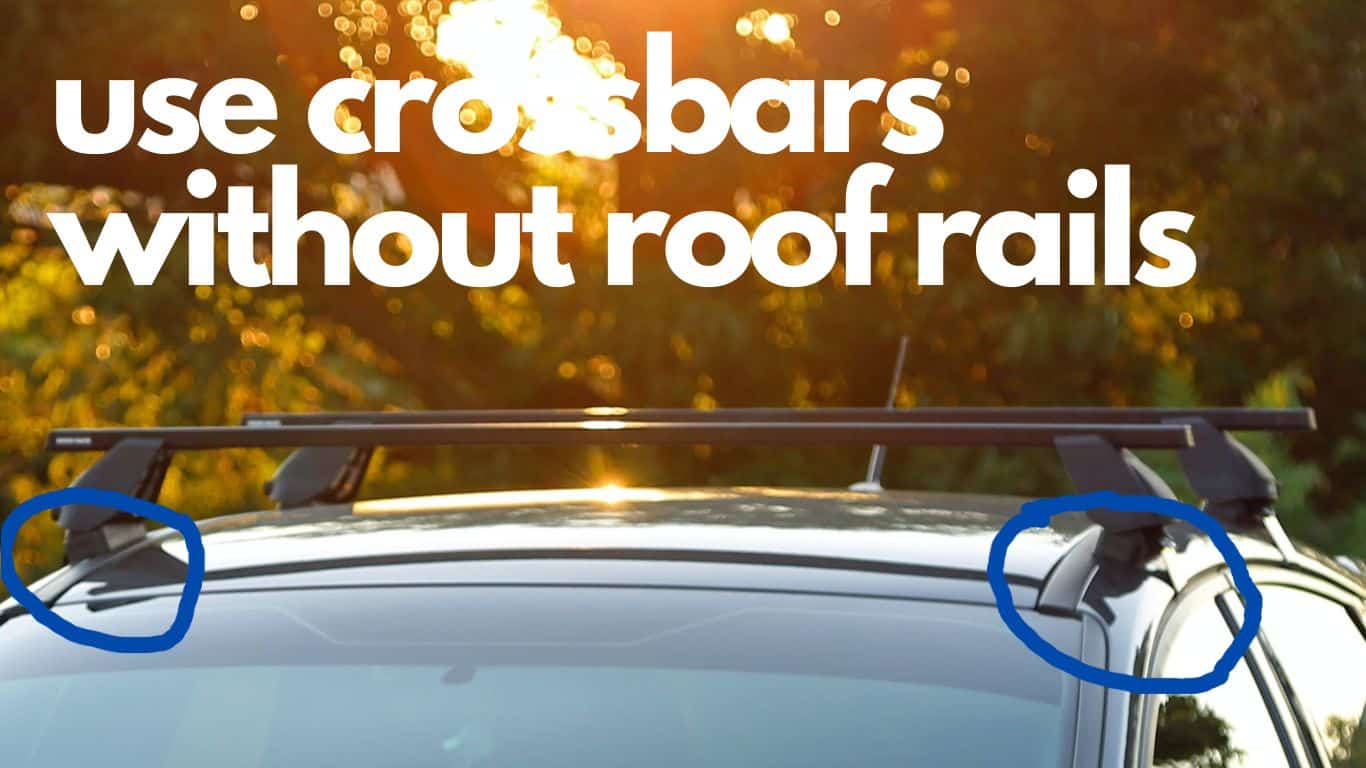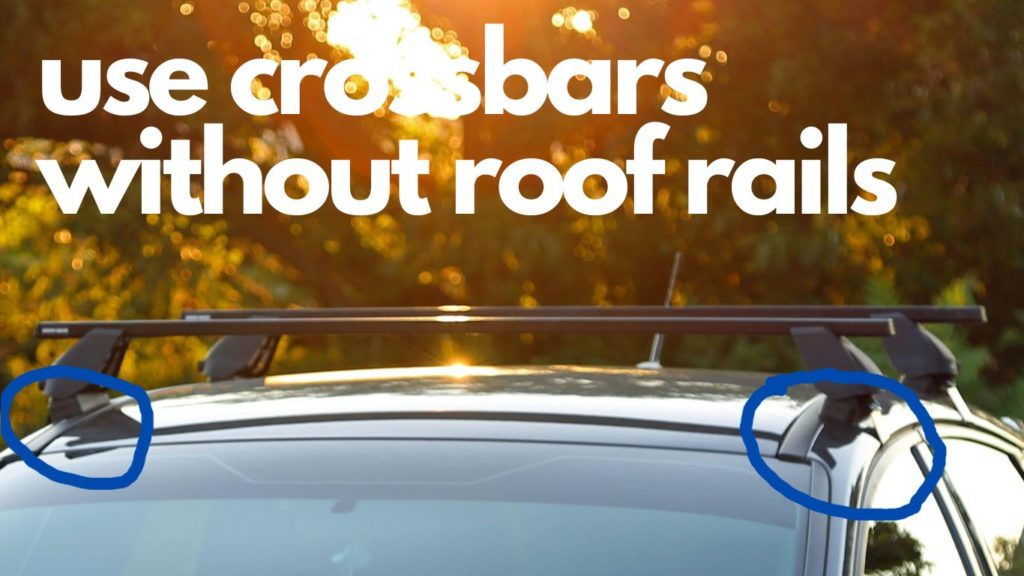 Crossbars are two bars that stand and lock on roof rails and cross the car roof from right to left, and they are what you must have for using rooftop cargo carriers like cargo boxes, baskets, bike racks, kayak holders, and more. Consequently, if you need one for real, you should choose high-quality ones that can securely hold the cargo weight while the car is in motion. We don't recommend those cheap crossbars because they may cause potential problems and cause risks to your life.
Crossbars are not hard to install like roof rails are, and you can DIY the installation at home. It is simple to follow and understand after reading through the installation guide. Crossbars are a must-have part of the entire cargo management system, whatever cargo carriers you use; thus, you better use OEM roof bars or find top-quality ones for your future hauling life.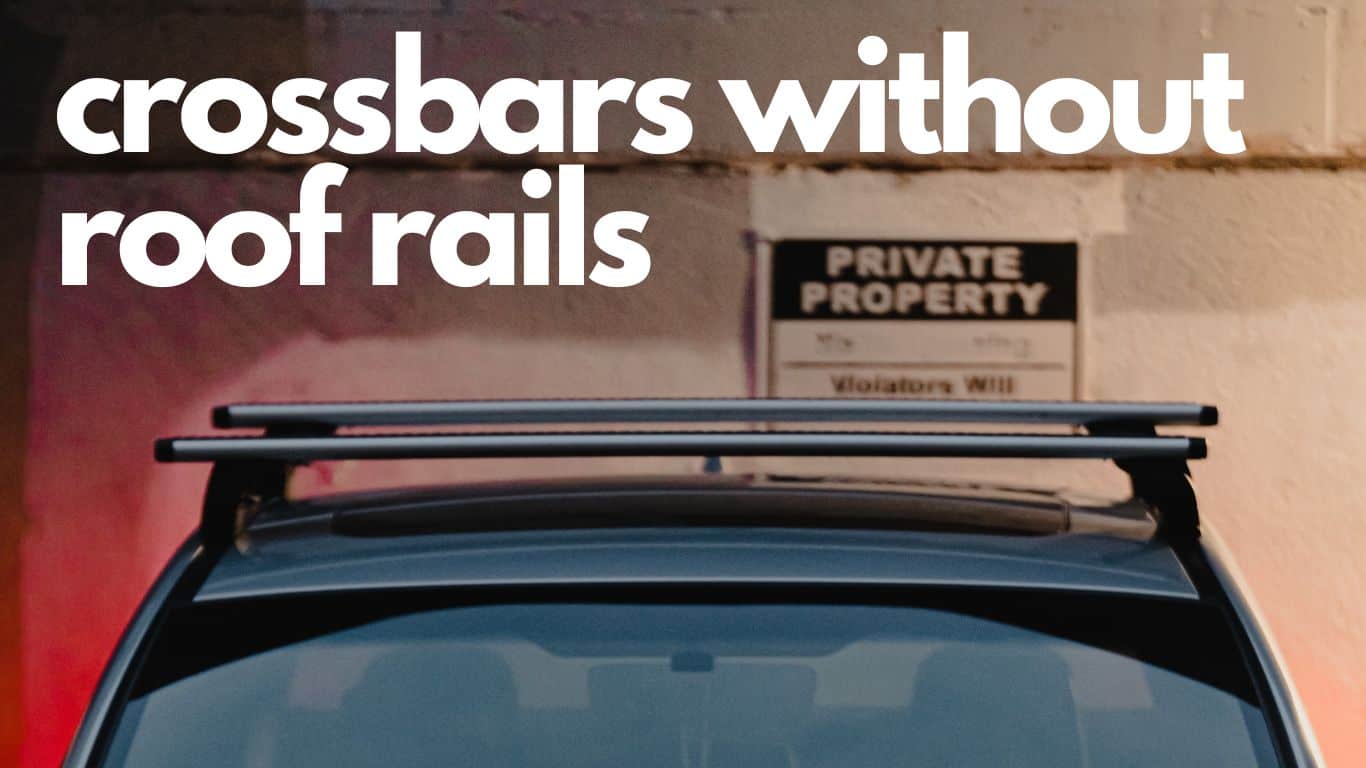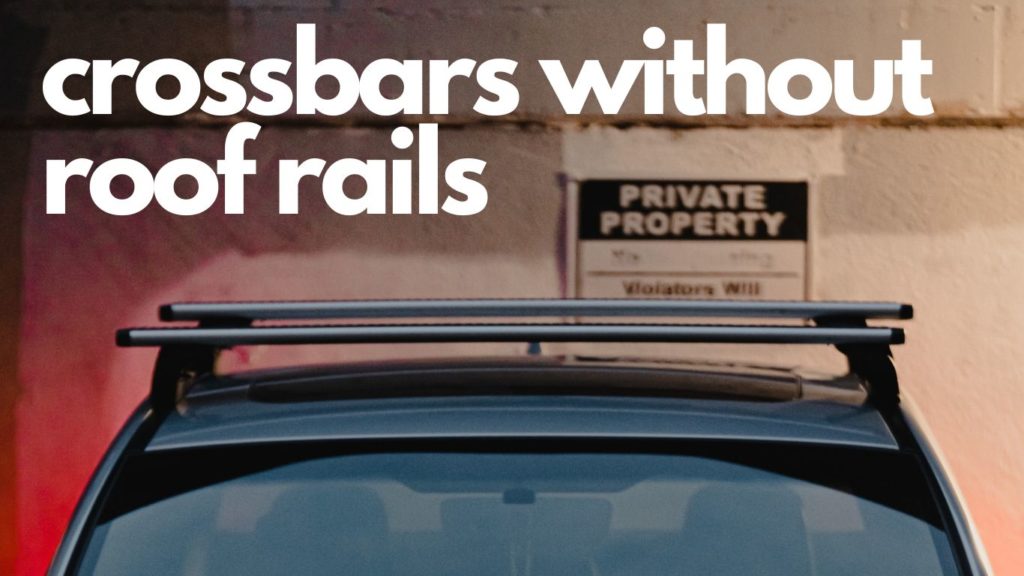 Most crossbars have an easy-to-follow installation manual, and you don't need a tool for mounting roof bars on rails. If you are not confident about DIY the installation, you can ask someone else to join you for better results. When you encounter problems during installation, you better contact the seller for accurate tips and answers.
Tips:
A roof rack is always here for people who want to create extra storage space above their vehicles for different outdoor events. Whether you need more space in the cabin or don't want to clutter the cargo storage room, roof racks can make your vehicle larger with additional loading space on the car roof.
How to choose a roof rack?
What do you want to deliver? It is the first question you should ask yourself before getting a roof rack for your vehicle. For example, if you wish to use roof racks to transport heavy equipment, you should choose heavy-duty roof racks; otherwise, ordinary rack bars are sturdy enough for regular jobs.
Next, you can use markets like Amazon or Ebay to search for roof racks for specific car models. Before finding roof racks for your car, you must check the type of your car's roof.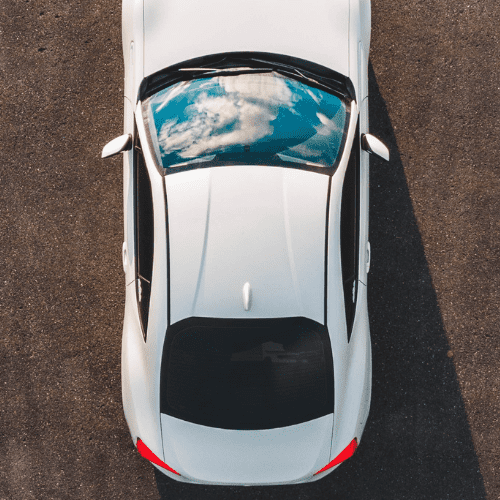 Final Remind
Roof racks are all rooftop cargo carriers you see on the markets, and these carriers are all roof racks. Roof racks are not a specific product, but it is a name for a type of thing – rooftop-mounted cargo carriers.
Roof rails are the foundation of a cargo management system. They are two bars horizontally lying on a car roof, starting from the front and ending at the back. Roof rails and crossbars have different directions. Most SUVs have roof rails, but sedans, vans, and pick-up trucks don't. You can order OEM roof rails from a local auto dealer.
Crossbars are two roof bars lying across the car roof from left to right above the roof rails. They stand and clamp on roof rails for holding cargo carriers like cargo boxes, baskets, bike racks, kayak racks, and more.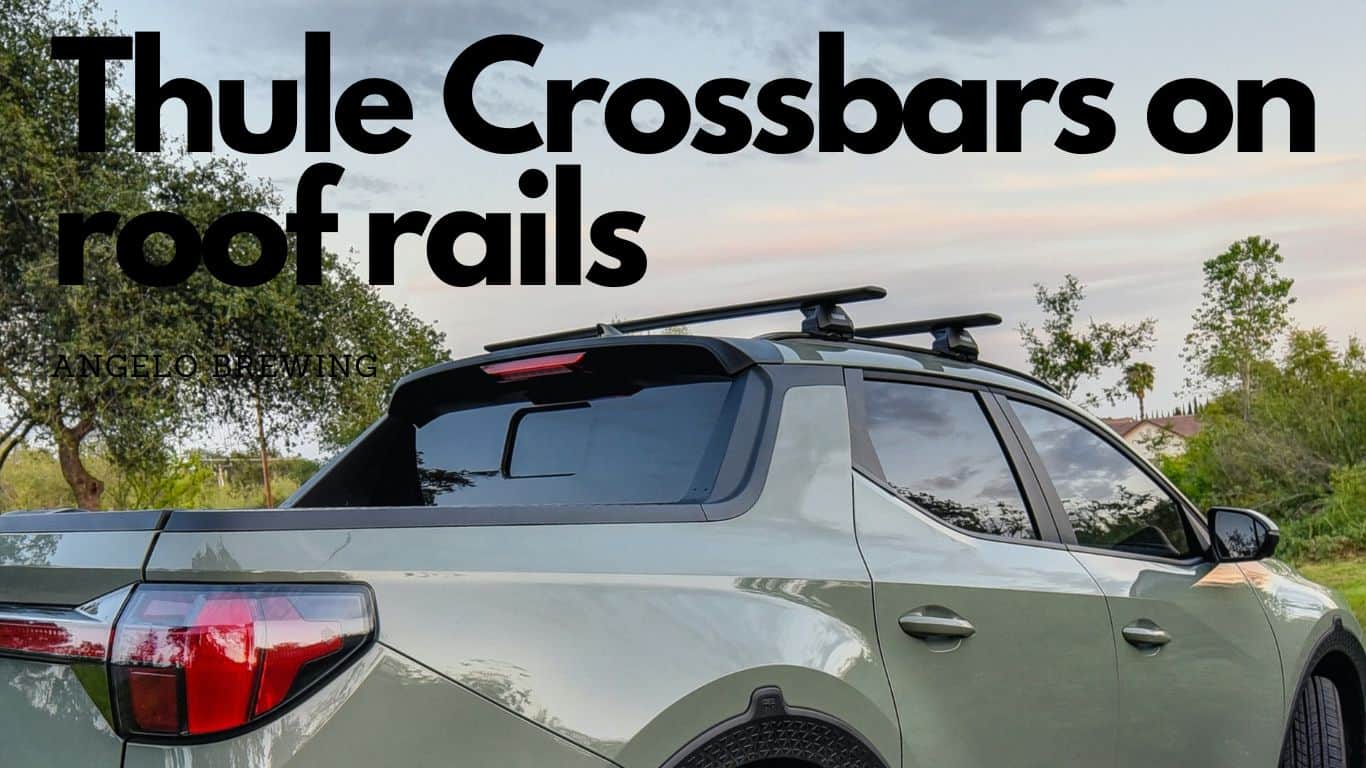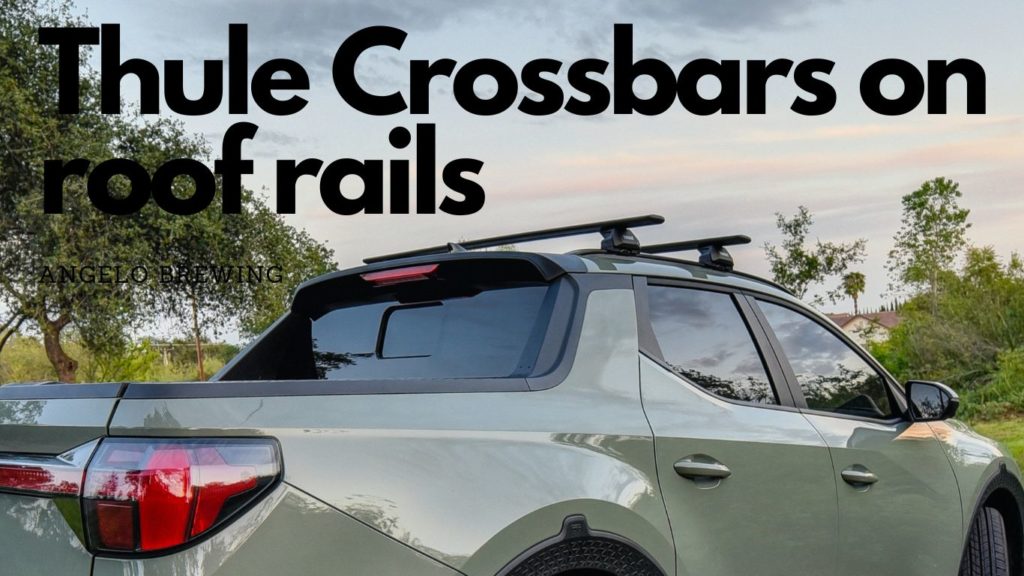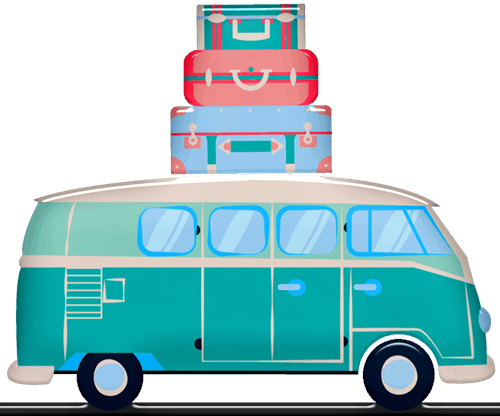 Our team is creating outdoor-gear relevant articles with passion. If our articles can help you to find the correct solutions for your questions, we will be happy about that. In the content creation process, we usually collect accurate and useful information online or offline to compile our content in an organized way. Consequently, we can guarantee that you can discover some expected answers to your questions. We appreciate your time on our site.
We are reader-supported. We get commissions for purchases made through links in this post, As an Amazon Associate we earn from qualifying purchases.