Last Updated on November 22, 2022
Finding the right rooftop cargo carriers for your Audi A4 is not as easy as buying something else, so you need to learn before your actions. Your Audi A4 is a fantastic car for vacation trips, but you may need added space for your luggage or other camping equipment.
How to create your Audi A4 extra space for storage? A rooftop cargo carrier is a perfect solution for both you and your Audi A4. In this article, we will list three rooftop cargo carriers as the best options for your needs.
First, you have to take out your Audi A4 car manual to find if you have a factory-design rack system at the top of your vehicle. If you do, you don't need to buy a rack system for using a cargo box; however, if you don't have a rack system, you can contact your car dealer to order one or buy one on Amazon. We will give you the link to buying a rack system for your Audi A4 here: Buying a rack system for Audi A4 on Ebay. If your Audi A4 does not have roof rails, you can follow this article to find a list of roof racks that work without roof rails.
A list of universal roof racks for all vehicles – you can pick any of these racks to build cargo management for your gear loading.
After you assemble a rooftop cargo carrier, you will find that your passion for sports, camping, outdoor adventures, and other travel-related activities is boosting dramatically. You will never regret that you have got a rooftop cargo carrier for your family.
---
Quick-pick List of Rooftop Cargo Boxes for Audi A4
| Product | Capacity | Size | Load Capacity | Opening |
| --- | --- | --- | --- | --- |
| Thule Motion XT Rooftop Cargo Carrier | 16 cubic ft | L: 77″ W: 36″ H: 17″ | 165 lbs | Both sides |
---
| Product | Capacity | Size | Load Capacity | Opening |
| --- | --- | --- | --- | --- |
| Thule Hyper XL Cargo Box | 17 cu ft | L: 90″ W: 34.5″ H: 15″ | 110 lbs | Both Sides |
---
| Product | Capacity | Size | Load Capacity | Opening |
| --- | --- | --- | --- | --- |
| SportRack Horizon Cargo Box | 11 cubic ft | L: 88.5″ W: 21″ H: 15″ | 100 lbs | Passenger Side |
---
A list of best-selling soft cargo bags for all SUVs, Sedans, Trucks, Vans
A list of cargo baskets for all SUVs, Sedans, Vans, Trucks, and your Audi A4
Details about Rooftop Cargo Carriers For Audi A4
Thule Hyper XL Rooftop Cargo Box
We highly recommend the Thule roof box to be your first consideration because it is a combination of high-quality, fashion-style, and super-protection. The Thule company started its business in 1942 then, in 1979, the Eldon company invested in the Thule company to create the Thule group. Now, the Thule group runs the Thule company to produce car-related outdoor items for global people.
When you have purchased the Thule products, you will immediately get a limited lifetime warranty for the products. If you have got one, you can read its warranty introduction to know what conditions are covered. For example, the Thule does not repair or replace a product for people who intentionally break the product.
For your Audi A4, the Thule Hyper rooftop cargo carrier is the best option.
An 17 cubic feet storage capacity allows you to carry up to 110lbs/49kg of items in its spacious inner space. The dimension of this product is length-76 inches(193cm), width-33 inches(82.82cm), height-16 inches(40.64). The Dual-opening feature allows you to open the cargo box from either side of your car. The lid holder and inner-lights help you to load and unload belongings faster and easier. It fits on most factory rack systems, so you don't worry about whether you can or cannot install it on your Audi A4. Two internal load straps help you to tie your items to the bottom of the roof box for security reasons when your car is in motion. The AcuTight mounting knobs are easy to use, and they can secure the rooftop cargo carrier on most roof racks. When you are using the Acutight knobs to assemble the cargo box on the top of your Audi A4, you will hear a "Tik" sound if you have tightened at the correct tension.
This Hyper model only has one size which is XL. However, the Sonic, Force, and Pulse models have multiple sizes for selection. 
When we first look at this Thule Hyper roof box, we are attracted to its black and gray colors and high-glossy finish. Its fancy-looking aerodynamic design not only decreases the wind noise but also has no effect on gas mileage. 
Although the Thule hyper rooftop cargo carrier is expensive, it offers premium features to its users. As we all know, expensive things have their reasons for the price, and the price tells the quality and services.
---
Thule Motion XT Rooftop Cargo Carrier
For your Audi A4, the Thule roof boxes are the first consideration, so we put this guy in the second position here. There are three capacity options for this cargo box that are 16 cubic feet, 18 cubic feet, and 22 cubic feet. In the Thule family, the Thule Motion XT roof box has an aerodynamic design and a high-glossy finish. The audible mounting system ensures that your belongings will stay safe and dry on your road trips or camping vacations. The dual-side opening brings you more convenience of using it while you are parking at home or on the side of the road. When you use it, you will find that the grip-friendly handles and the lid holder make the cargo carrier simple to operate. 
There is no interference between the cargo box and the hatchback of your vehicle, and the mounting system of the Thule cargo box is adjustable.
Thule Motion XT Car Rooftop Cargo Boxes Buyer Guide
All these advanced premium features make the rooftop cargo carrier hold up to 165 lbs(74.84kg) of items and keep these belongings safe and dry all the time.
Thule produces these models to fit most car brands such as BMW, JEEP, TOYOTA, Mini Cooper, Audi, Subaru, and more. Thus, you won't worry if your car can use or not. 
---
SportRack Horizon Cargo Box
Have you noticed that we have listed two Thule products above? However, the third option comes from the SportRack company. The SportRack Horizon rooftop cargo carrier is a combination of ABS materials that are UV-resistant, waterproof, and sturdy, so your items are always safe, dry, and secure in the roof box on your road trips.
It is opened from the passenger side to prevent the potential risks of coming traffic on the highways. The dimension of this rooftop cargo carrier is: length of 88.4 inches(224.536cm), width of 20.7 inches(52.578cm), and height of 15.9 inches(40.386cm). After you know its dimension, you can use the measurement to estimate if you can load your equipment inside of it. Besides, you can use the measurement to calculate if your car can go through your garage door or other places that have height limitations or not.
Its mounting system is also universally fitting on most factory roof racks. Your Audi A4 can use without questions. A quick-release attachment kit helps you install and remove the car roof box quickly without a tool.
SportRack Horizon Car Rooftop Cargo Carriers Specs Guide
There are three sizes in the SportRack Horizon family: Alpine, L, and XL. You can pick a size to fit your specific needs. In general, if you have a small family, 16 cubic feet or 18 cubic feet car roof boxes are perfect for your needs. However, if you have special needs such as loading snowboards or skis, you have to choose a long roof box.
There are three PDFs for you to read more about this product: application guide, user guide, and installation manual. These PDFs will give you more info about it and some professional knowledge about using it. Overall, on the market, the SportRack cargo boxes have many positive feedbacks, and we believe that you will be satisfied with its quality and look when you have it in hand.
---
Cargo Boxes On Audi A4 Gallery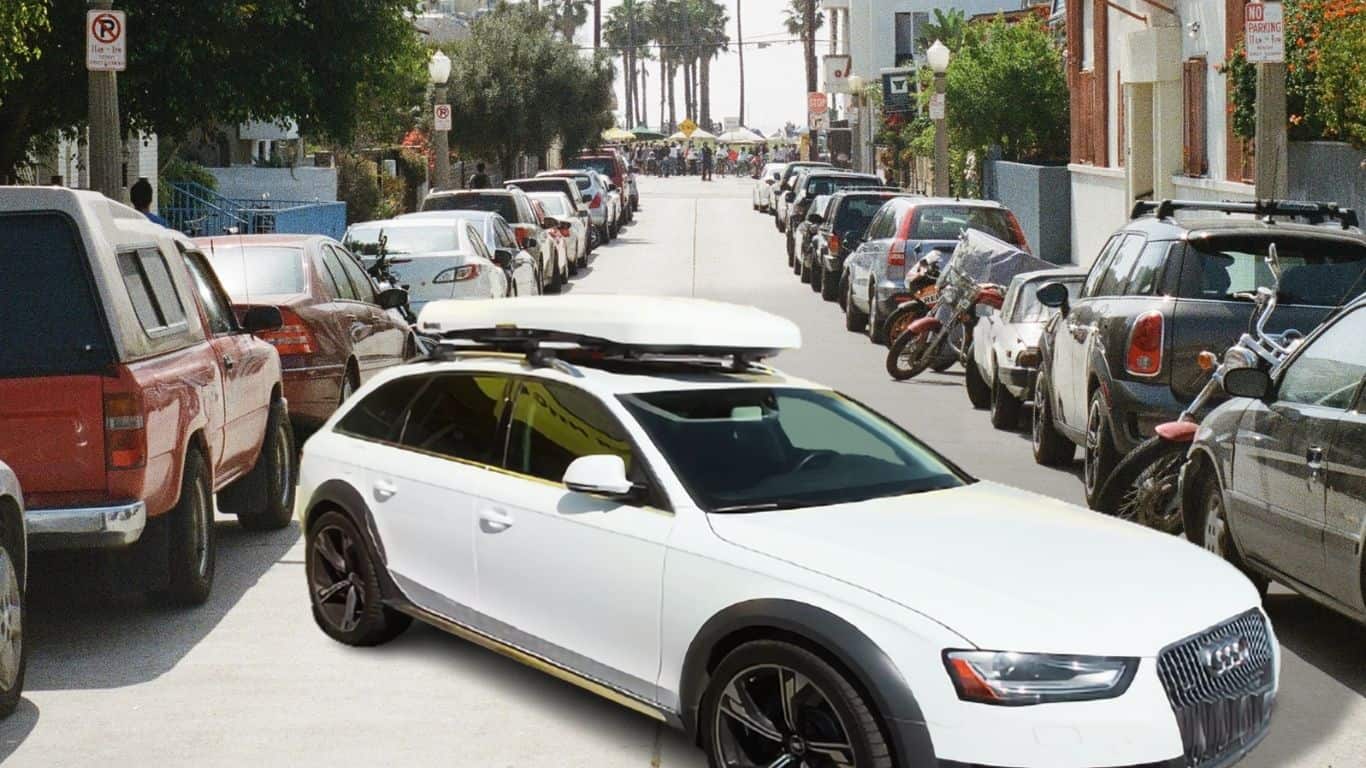 Conclusion
In this article, you will find three rooftop cargo carriers for your Audi A4. In our opinion, they are the best options on the market to fit both your needs and your Audi A4. After reading this article, if you are still wondering why you need a roof box and how to choose a rooftop cargo box, you can learn more in other articles.
Other car rooftop or rear cargo carriers for bikes, kayaks, luggage, and more.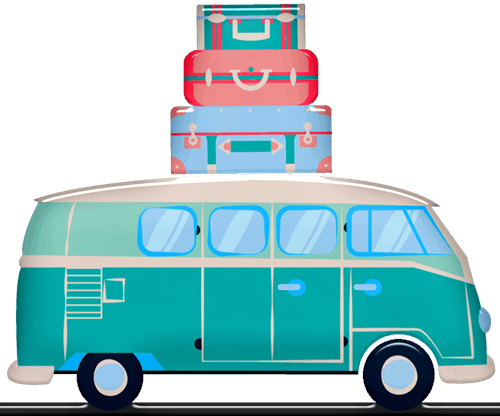 Our team is creating outdoor-gear relevant articles with passion. If our articles can help you to find the correct solutions for your questions, we will be happy about that. In the content creation process, we usually collect accurate and useful information online or offline to compile our content in an organized way. Consequently, we can guarantee that you can discover some expected answers to your questions. We appreciate your time on our site.
We are reader-supported. We get commissions for purchases made through links in this post, As an Amazon Associate we earn from qualifying purchases.