Last Updated on November 23, 2022
You may need a cargo box for your Mazda CX 30, and when you require more loading capacity from your vehicle, it doesn't satisfy you. According to Mazda official statistics, the Mazda CX 30 offers 20.2 cubic feet of trunk space; besides, when you fold those rear seats down, you probably can get a total of 45.2 cubic feet of interior loading space for outdoor travels.
However, if you have more than three travel companions, you cannot fold the rear seats down for belongings. In general, people want to stretch their legs or arms during a long way trip, and you, as the driver, have to offer comfort to your companions. Consequently, we don't recommend sacrificing people's seats for items.
A roof box is a car accessory that you can use to expand the storage room of your Mazda CX 30, and the roof box is easy to install and use. Before choosing a roof box for your family, you have to know some info for picking the most compatible car rooftop box without errors. Furthermore, learning may take some time, so you have to be patient.
Checking Before Getting A Cargo Box
A Roof Rack Is Needed
First, when you choose a cargo box for a specific car like your Mazda CX 30, you have to check for two things: measurement and roof racks. Most cargo boxes are not oversized for most vehicles, except those luxury cars like Lamborghini, so you can skip measuring your car roof if you don't have enough time for that. Does your Mazda CX 30 have roof rails or roof racks on top of it? It is easy to see, so if it doesn't get one from the factory, you may require to order one for installing a roof box. Without a pair of crossbars, it is impossible to assemble a roof box to the roof of your vehicle, unless you change your mind to use soft cargo bags that don't require a roof rack to work. If you have an interest in roof bags, you can refer to a page to know the difference between cargo boxes and roof bags.
Roof Racks For Mazda CX 30
Second, we assume that your Mazda CX 30 doesn't have roof racks for using a roof box, and we have suggestions for you. First, you can contact your local Mazda dealer to require a factory (OEM) roof rack. Second, you can jump to one of our posts to find "8 UNIVERSAL FITTING ROOF RACKS AND ROOF RAILS" (compatibility check required), and there may be one for your vehicle. If you wish to know the types of car rack systems, you can read "TIPS OF CHOOSING A CAR RACK" to learn more.
A list of universal roof racks for all vehicles – you can use any of these racks on top of your Mazda CX 30.
Steps Of Installing A Cargo Box
Third, most car rooftop storage boxes are made of high-quality plastic materials, so they are ultra-light, super-sturdy, waterproof, and long-lasting. Thus, most people can lift it alone for installation, and the installation process is friendly to most people. You can assemble a cargo box to the roof rack in minutes without any tools, and you can find installation guides in the user manual. For readers' better understanding of installing a cargo box, we have created a post that shows general information about installing a roof box from the beginning to the end with tips.
Features Of Car Rooftop Boxes
Fourth, different cargo boxes have various features, and you have to get familiar with these features for comparing roof boxes and making decisions. Roof boxes have locks systems: slide locks, audible locks, double locks on each side, rear locks, and button locks, so using a cargo box is comparatively safe for items than any other cargo carrier. When your roof box's lock system is not working because of unexpected incidents, you can contact customer service to get another one or buy one online for a replacement.
Opening of Cargo Boxes: dual-sided opening, rear opening, and single-side opening are three ways to open cargo boxes on the market, and we recommend you consider using a dual-side opening roof box because of its convenience. However, sometimes, the rear-opening boxes are also a good pick for most mid-size vehicles.
Design of cargo boxes: short-wide, long-wide, short-narrow, and wide-narrow are sizes that manufacturers usually use for changing shapes in a specific product line. Most roof boxes are aerodynamic to reduce wind noise and minimize the waste of gas consumption. In our opinion, it is ignorable because most people say that the negative effect on gas consumption is tiny. However, wind noise is a problem for most cargo box users, so you can refer to a page to find some affordable methods to deal with the trouble.
Organized Pack Your Cargo Box
Fifth, after having a roof box at home, you may encounter new issues that may be worth your attention to know-how. When you plan to go camping tomorrow, you have to pack every necessary belonging into the cargo box; however, how to arrange the items in a roof box for better organization and safety reasons? An article, HOW TO PACK A ROOF BOX LIKE A PRO, shows you some tips that may help you maximize the effectiveness of using a roof box.
Must-Learn Tips
Sixth, there are also some recommended readings for you:
After checking out all the information above, you are ready to choose a cargo box for tomorrow; thus, we have a list of 5 compatible roof boxes for your Mazda CX 30 below.
A list of 5 Best Cargo Boxes For Mazda CX-30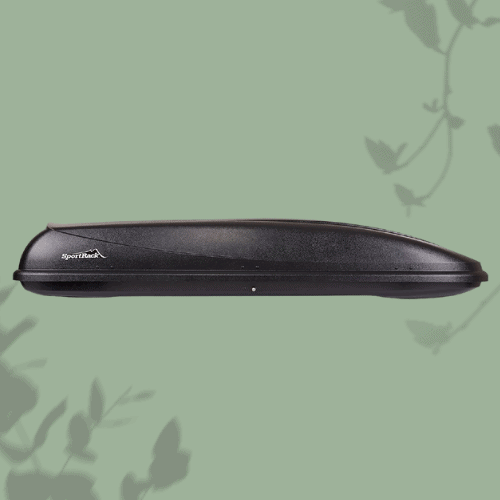 ---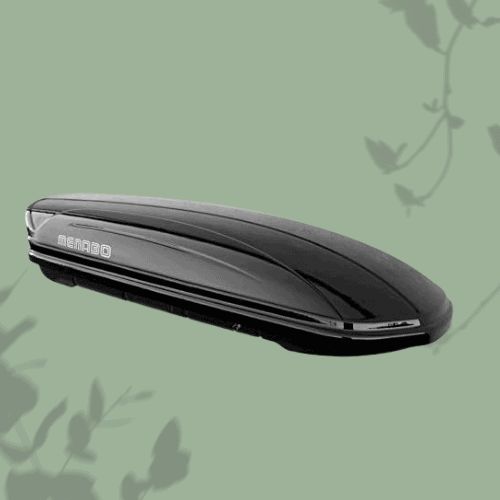 ---
---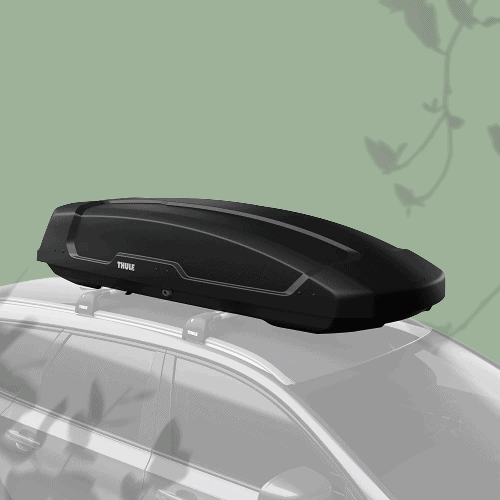 ---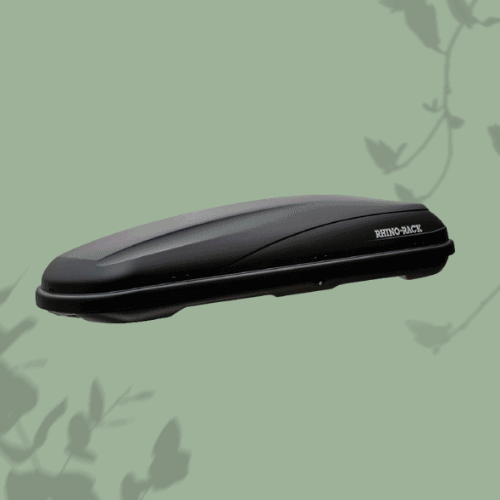 ---
A list of best-selling soft cargo bags for all SUVs, Sedans, Trucks, and Vans – use the search bar below (mobile) or on the right-hand side (desktop) to search for keywords "cargo bags" for finding more topics about soft roof bags
A list of 10 cargo baskets for all SUVs, Sedans, Vans, and Trucks – You can mount a cargo box on a rooftop basket
---
Detail of 5 Cargo Boxes For Mazda CX-30
SportRack Horizon Roof Box
SportRack Horizon Car Rooftop Cargo Carriers Buyer Guide
The SportRack Horizon roof box is a long option that you can use to haul skis, snowboards, hunting equipment, hiking gear, or fishing rods. You have to make sure that the roof box is longer than your items. You can use the Horizon roof box in extreme weather conditions, but you better offer appropriate maintenance after a road journey. For example, you should lubricate the key core weekly or monthly, depending on the frequency of the use. If you find the mounting hardware is not in good condition or is broken, you can find alternatives here: 4 pieces of universal U-Bolt Clamps for cargo boxes. For more detail about Horizon boxes, you can check info on Amazon or visit our post to find specifications and more.
---
MENABO Car Rooftop Storage Box
Menabo Diamond Car Rooftop Cargo Carriers Buyer Guide
---
Thule Pulse Cargo Box
Thule Pulse Cargo Boxes Buyer Guide – Recommend reading
Thule Pulse is one of the best-selling roof boxes in recent years (2019-2022). You can trust its quality and Thule's customer service, no matter where you buy. However, we recommend buying items from top-ranking sellers because of their hard-working and responsive attitude. We have a list of 10 more accessories that you can use to make a cargo box easier to use.
---
Thule Force XT Cargo Box
Thule Force XT Car Rooftop Cargo Boxes Buying Guide – Recommend Reading
---
Rhino Rack Master Fit Cargo Box
---
Conclusion
In this article, after reading, you can generate clear thoughts on how to add a car rooftop storage box to your Mazda CX-30. If you are happy with our content, please share it on your social media, and we will appreciate that a lot.
Other car rooftop or rear cargo carriers for bikes, kayaks, luggage, and more.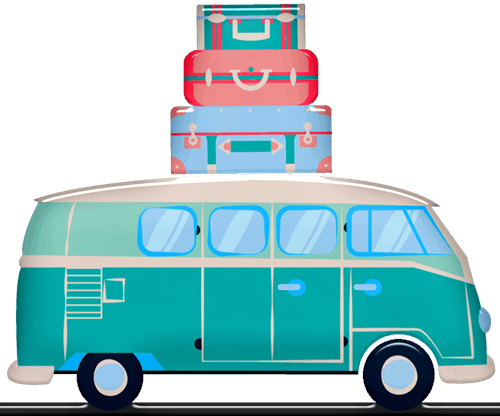 Our team is creating outdoor-gear relevant articles with passion. If our articles can help you to find the correct solutions for your questions, we will be happy about that. In the content creation process, we usually collect accurate and useful information online or offline to compile our content in an organized way. Consequently, we can guarantee that you can discover some expected answers to your questions. We appreciate your time on our site.
We are reader-supported. We get commissions for purchases made through links in this post, As an Amazon Associate we earn from qualifying purchases.