Last Updated on November 23, 2022
Do you want to use your Mazda 6 to stow luggage or gear for a road journey? If you do, you may encounter problems like no enough room for both people and items. What to do with the situation? Is there any solution to solve the trouble without a huge investment or a complicated installation process? We are here to help, no worries.
Your Mazda 6 is a midsize car with 14.7 cubic feet of trunk space for loading stuff; however, you can fold down the 60/40 split-folding seats to generate more room for carrying large items. It seems the problem is solved by finding the foldable rear seats, but it isn't. If you usually travel alone, you can fold the rear seats down to create more loading space for bringing all the essentials on the roads. Your Mazda 6 can carry up to 5 people, so you cannot fold all the rear seats down when you have more than two travel companions.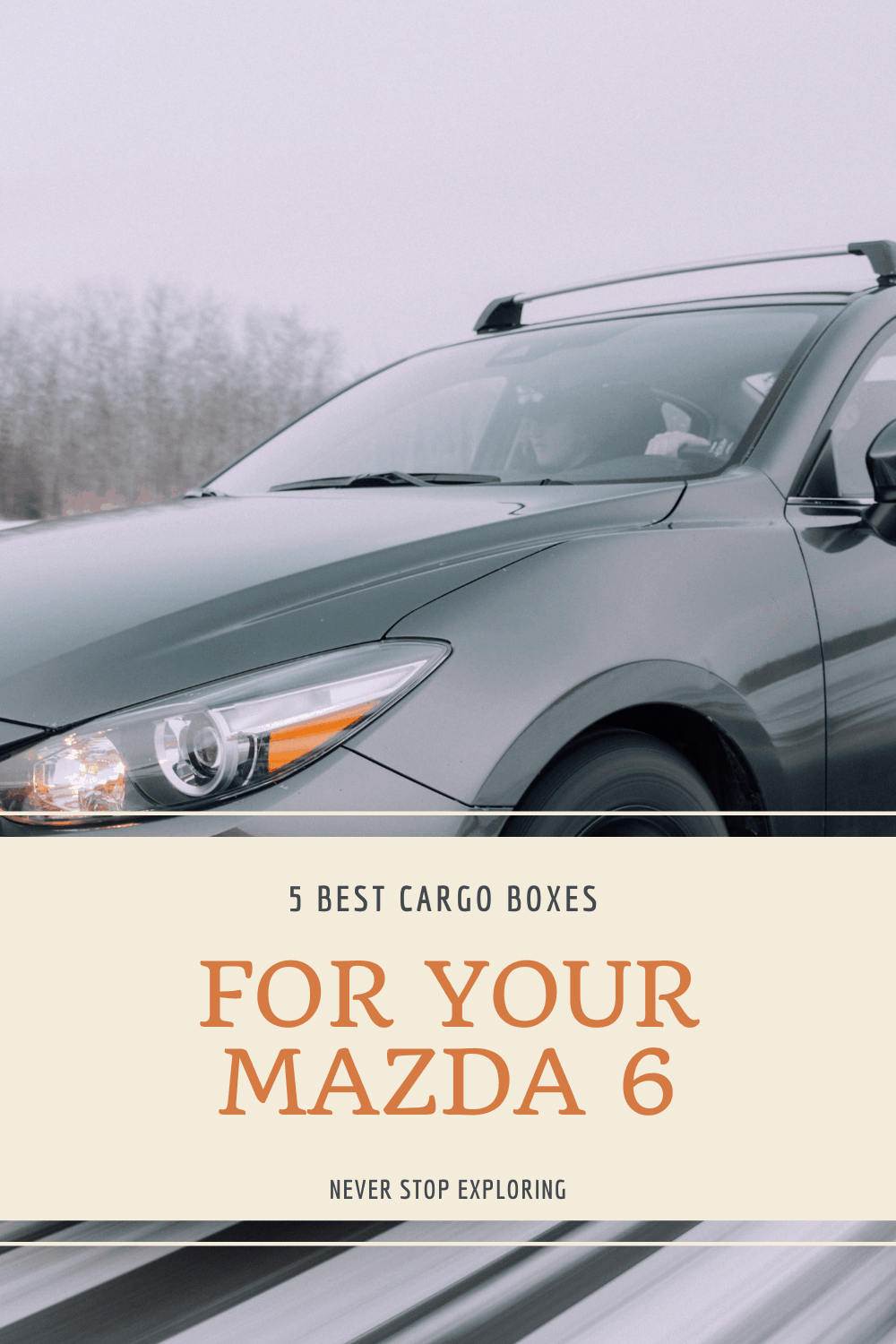 A cargo box may help you out when you decide to take your family or friends on a road trip or other outdoor activities. If you are interested in what a cargo box can do, you can refer to an article to learn more. We assume that you are new to cargo boxes, so you have to know something before your buying actions. Does your Mazda 6 have a roof rack? Have you never heard about it? An article, Tips Of Choosing A Car Rack, can give you some essential information about car racks. In general, you cannot use a cargo box without a roof rack on your Mazda 6.
In this article, we mainly introduce 5 compatible cargo boxes for your Mazda 6.
Roof Racks For Mazda 6
When you decide to get a cargo box for your vehicle, you need a roof rack system to support it. It is a little bit tricky to find a compatible roof rack for a specific car, so we recommend you contact your local auto dealer to get a factory rack. Otherwise, you can also find a suitable roof rack on Amazon or Ebay for your Mazda 6. (Learn More about Choosing a Car Rack)
A list of universal roof racks for all vehicles – Compatibility Check Required
---
Quick-Pick List OF 5 Cargo Boxes For Mazda 6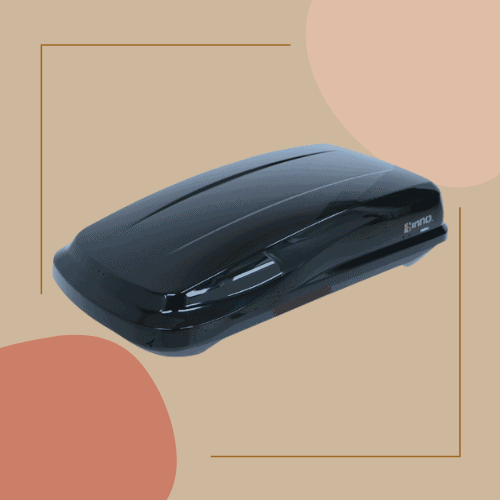 ---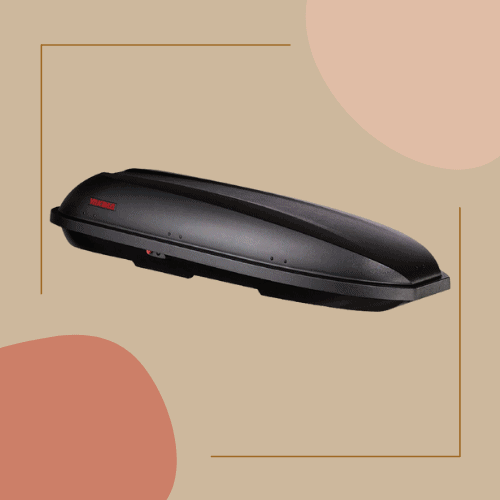 ---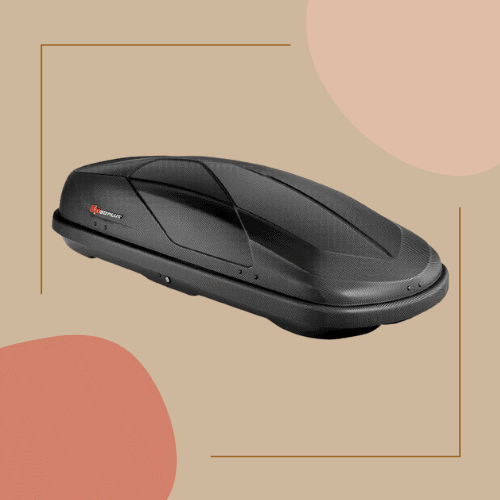 ---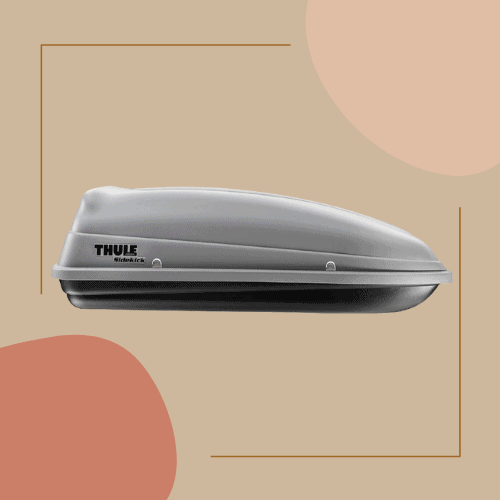 ---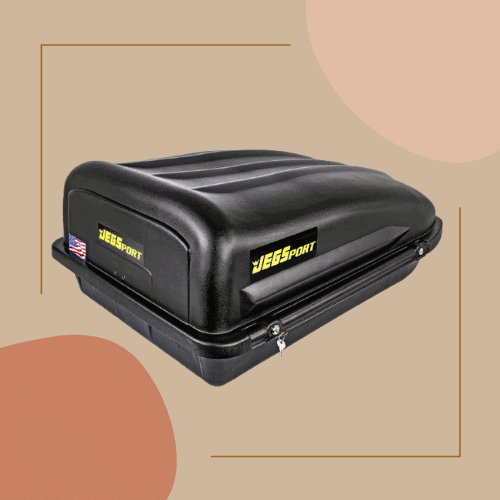 A list of 10 cargo baskets for all SUVs, Sedans, Vans, Trucks – You can mount a rooftop cargo box on a roof basket.
---
Detail of 5 Suitable Cargo Boxes For Mazda 6
INNO BRA240BK Ridge Cargo Box
It is the first choice for your Mazda 3. It universally fits most factory roof racks, round, square, and aero rack systems. It offers 8 cubic feet of interior space for hauling items for your active life, and it allows up to 110 pounds of weight in it when in use. Overloading a cargo box is seriously dangerous, so you should follow the User Guide to operate a cargo box.
Its inner dimensions are 50-3/8″ long x 23-5/8″ wide x 11-3/8″ tall, and you can use these numbers to figure out if you can put your gear or long items into it or not. This cargo box weighs 20 lbs, and you can carry it up alone without assistance. When performing the installation, you can do it without a tool. It comes with 4 anchors and 2 straps that ensure you can easily attach the cargo box to the roof rack in minutes and tightly hold your stuff to the box's bottom.
If you are still wondering about the process of assembling a cargo box, you can refer to HOW LONG TO FIT A CARGO BOX for finding relevant info.
According to the manufacturers' introductions, the Inno roof box is made of 3 layers of ABS plastic lid and a reinforced plastic bottom; thus, it is super light, durable, waterproof, and UV-resistant with a glossy acrylic finish. Its lock system allows you to pull the key out when it is fully locked; otherwise, you cannot remove the key for any reason.
If you want to invest in a cargo box, we recommend an article about packing your cargo box like a pro. After reading the content, you can learn some tips for accurately loading your roof box without many potential risks.
---
Yakima RocketBox Pro Compact Cargo Box
It is the second option for your Mazda 6. It provides 12 cubic feet of inner space for hauling your stuff between locations, and its external dimensions are 58″ long x 36″ wide x 16″ tall. You can use these numbers to find if your items are suitable for the length or not, and you also can use the height measurement to estimate if your car can go through the garage gate or not with the cargo box on top of it. It weighs 30 pounds, so we believe that you can lift it alone. According to the manufacturer's description, the product has a lifetime warranty which means Yakima's customer service takes care of your roof box for life long with conditions.
Yakima RocketBox Car Rooftop Cargo Boxes User Guide
The Yakima RockeyBox Pro 12 cargo box is perfect for cars with short and wide roofs like your Mazda 6's. It opens from both sides, so you are not in danger when using it beside a highway. Dual-sides opening also ensures that you can organizationally pack the roof box by using two sides to reach every corner of the box. SKS lock system allows you to lock the box with a push button that brings added security.
If you need more info about the specifications of the Yakima RocketBox pro 12, you can refer to a post to know more.
---
Thule Sidekick Cargo Box
It is the third choice for your Mazda 6. It adds 8 cubic feet of room to your Mazda 6 for transporting items on the roads. Its loading capacity is up to 75 pounds, and it weighs 20 lbs; thus, you can put a maximum of 55 lbs of stuff in the box. It is the smallest cargo box on the market, so choose it when you need it.
It, like other options, fits most factory, round, square, and aerodynamic rack systems. However, you must double-check if you have chosen or already have roof rack systems' width is 3-3/4″; otherwise, the U-bolts cannot fully and securely attach to the crossbars.
Thule SideKick Car Rooftop Cargo Boxes Buying guide
It opens only from the passenger side, so it is not as convenient as other options in this article. Furthermore, you can mount it with something else on the roof rack because of its narrow design. For example, If you have bikes, fishing roads, golf clubs, or snowboards, you can mount them on the other side of the roof rack. Many people think that a narrow-designed cargo box is a must-have outdoor gear in the garage.
---
Goplus Car Rooftop Carrier
It is the fourth option for your Mazda 6. Like other options here, it is compatible with most factory racks, round, square, and aerodynamic roof racks. If you want to be 100% sure about the compatibility, you can contact the manufacturer to confirm. It comes with 14 cubic feet of interior space for loading your essentials for your outdoor events, and it can haul up to 165lbs of stuff for at least 3 campers. When you want to use it on the roof of your Mazda 6, you have to make sure that the space between the crossbars is between 16.1 inches and 24.8 inches; Otherwise, you can not assemble the Goplus roof box to the crossbars.
Goplus Car Rooftop Cargo Carriers Buying Guide
The manufacturers use ABS and PC high-tech plastic materials to construct the Goplus cargo box, so it is waterproof, long-lasting, sturdy, and UV-resistant. If you don't like the default color, you can refer to an article to learn to print a cargo box to a custom color set with professional tools.
We believe that you can do the installation alone in minutes without a tool, and the 4 quick-connect anchors can secure your box to the crossbars when they are in use. We highly recommend reading the installation manual several times to ensure that you can accurately operate the easy installation without potential risks.
If you require more specifications about the Goplus cargo boxes, you can refer to a post to find more relevant info.
---
JEGSprot Rooftop Cargo Box
It is the fifth option for your Mazda 6. It creates an added 10 cubic feet of storage space on your Mazda 6's roof, and it allows you to put up to 110 lbs of things in it. It opens from the dual sides for convenience, and you can generate more info about it on another post. JEGS roof box is cheaper than other options.
JEGS Car Rooftop Cargo Carriers Buyer Guide
---
Conclusion
In this article, you discover 5 compatible cargo boxes for your Mazda 6. We assume that you will get one today, and you can use a cargo box for your next outdoor adventures. Thus, we have some suggestions for you. First, when you receive the package, check every component is in good condition, especially those anchors. For safety reasons, could you please read the manual several times to learn how correctly lock the roof box onto the roof racks? Recommend Reading: "HOW TO INSTALL A CARGO BOX?"
Second, if you are new to cargo boxes, you may encounter many problems during the days of using one in your active life. Consequently, you require to know some tips for accurately operating a cargo box to minimize the risks. Recommend Reading: "TIPS OF USING A CARGO BOX"
Third, after reading this article, you are still confused about choosing a compatible cargo box for your vehicle or needs. We also have a recommended reading for you: "HOW TO CHOOSE A ROOF BOX"
Fourth, when you drive your car with a roof box on top, do you know how fast you can go? You can follow the instruction in this article to safely travel with a cargo box – "HOW FAST CAN YOU DRIVE WITH A CARGO BOX"
Fifth, after you have used a cargo box for a while, you may have encountered some unexpected incidents that cause scratches on your roof box. Thus, how to repair the damage to your roof box becomes a potential problem in your life; no worries, we have solutions for you. Recommend Reading: "HOW TO REPAIR A CARGO BOX"
Other car rooftop or rear cargo carriers for bikes, kayaks, luggage, and more.
Update:
We want to make sure that you can get the most accurate information on our site, so we find the OEM roof racks (crossbars) for people who need compatible rooftop bars for their Mazda. These bars not only work for Mazda 6 but also other Mazda models. According to the seller, these OEM Mazda crossbars fit 2017 and newer Mazda CX-5. We believe it also works for the 2017 and newer Mazda 6 (2019, 2020, 2021, 2022). You can contact the seller to do a final compatibility check. Buying crossbars for a car is not an easy job, so be patient.
You should study enough before taking action. Why do we recommend these OEM bars to you? The seller gets the products directly from the Mazda and sells them on market, so it equals you get something from the Mazda dealer. You don't worry about the quality and the after-sell service.
The installation process is easy to operate, but you may need tools like wrenches. Before installation, you better read the manual several times to totally understand the accurate steps of mounting the roof racks on the car roof. After installation, you can mount roof-mounted cargo carriers like cargo boxes, baskets, bags, ski carriers, kayak carriers, and more on the bars for most outdoor adventures.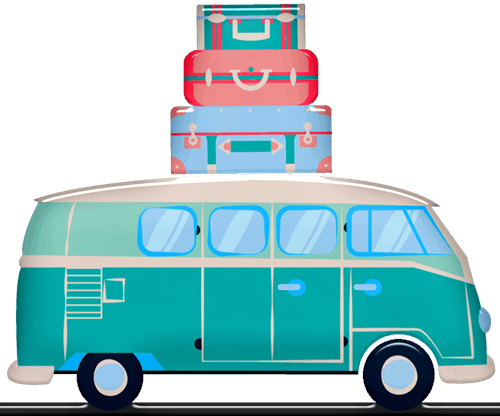 Our team is creating outdoor-gear relevant articles with passion. If our articles can help you to find the correct solutions for your questions, we will be happy about that. In the content creation process, we usually collect accurate and useful information online or offline to compile our content in an organized way. Consequently, we can guarantee that you can discover some expected answers to your questions. We appreciate your time on our site.
We are reader-supported. We get commissions for purchases made through links in this post, As an Amazon Associate we earn from qualifying purchases.