Last Updated on November 23, 2022
You can follow this guide to find some roof cargo boxes for Lexus RX. After having a cargo box on top of your Lexus RX, you can bring more friends and carry more luggage on a road trip or other outdoor adventures.
Your Lexus RX has 16 cubic feet of trunk space for loading things on the road, and when folding the second-row seats, you can get a total of 32.9 cubic feet of area for luggage and equipment. However, if you decide to bring more friends, you cannot fold the second-row seats; thus, the 16 cubic feet of interior storage space is not enough to use. It is why you may need extra loading space. When trying to find rooftop cargo carriers, you have three options: rooftop cargo bags, baskets, and boxes.
Here is another important thing you need to keep in mind – the roof loading limit. Every car has its roof loading limit, and your Lexus RX's roof loading limit is about 166 pounds. You can check your car manual (check Lexus RX manual online) to ensure the number is accurate or not. You should follow the car roof loading limit to pack the rooftop cargo carrier, and you don't follow the cargo carrier's loading limit. It is why smaller vehicles should use small cargo boxes because these cars have fewer roof loading limits.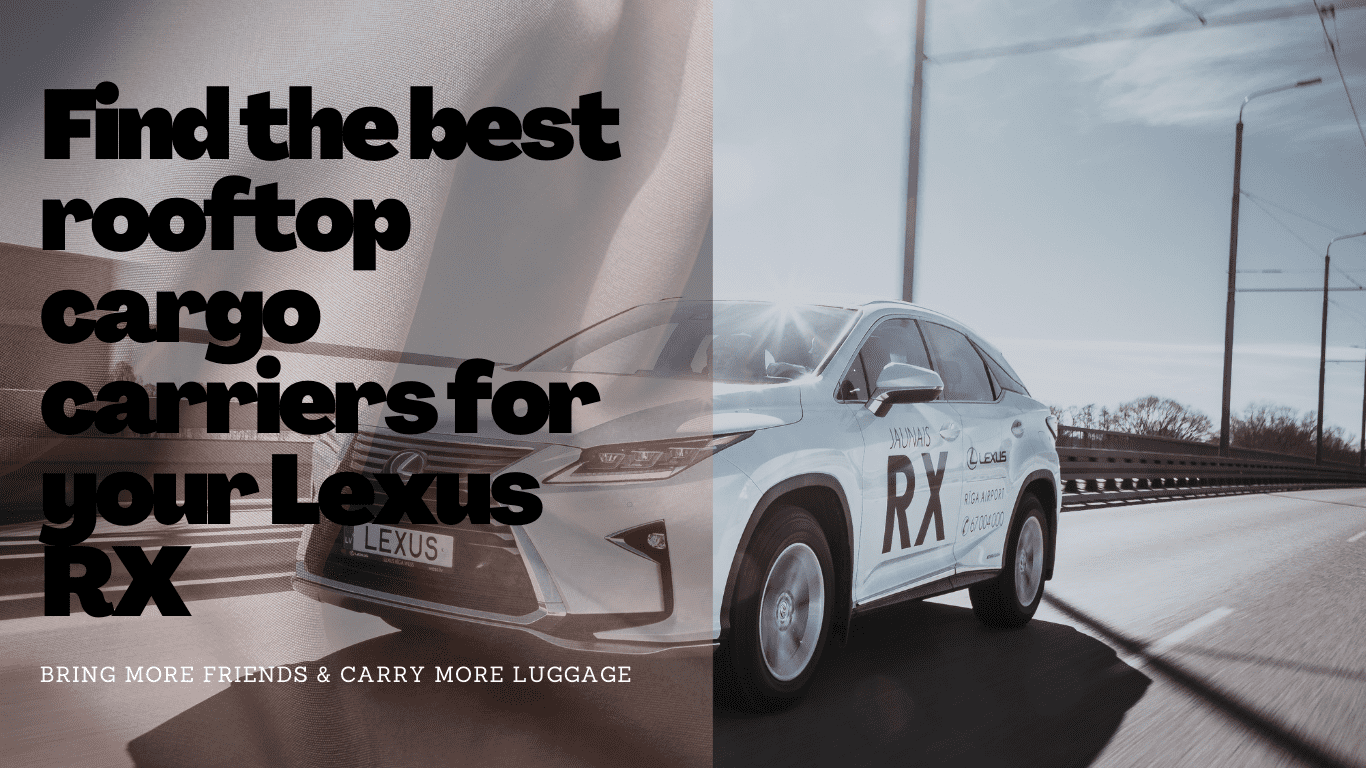 Quick-Pick list of 4 Cargo Boxes For Lexus RX
| Image | Brand | Dimensions | Capacity | Links |
| --- | --- | --- | --- | --- |
| | Thule | L x W x H /67″ x 35″ x 16″ | 110 lbs | Check Price |
| | JEGS | L x W x H /61.25 x 39 x 12 inches | 110 lbs | Check Price |
| | Goplus | L x W x H /63 x 31 x 15 inches | 165 lbs | Check Price |
| | SportRack | L x W x H /88.4 x 20.7 x 15.9 inches | 110 lbs | Check Price |
What do you need to pay attention to when choosing rooftop cargo boxes for your Lexus RX? There are many factors to consider when making the right choices on rooftop cargo boxes. We are here to help.
Most cargo boxes are made of ABS plastics that are waterproof, sturdy, durable, and ultra-light; thus, you can trust these high-quality materials and pick an ABS-made cargo box. Material is the first thing you need to compare when selecting a roof box.
Size is the second matter that you need to consider when buying a rooftop cargo box. All roof boxes have dimensions and designs, and they are different in these two factors. If you need additional space for loading luggage bags for a road journey, you should consider choosing a large cargo box that is long and high enough for carrying your carry-on luggage bags. If you want to use a roof box to deliver your skis or snowboards, you should focus on the length and choose one that is longer than your skis or snowboards.
Whatever you want to bring on the roads, you should take a measurement for it and check if you can put it in the cargo box before buying the wished rooftop cargo carrier.
Roof Racks For Lexus RX
You have to set a pair of crossbars on top of your Lexus RX before mounting a roof cargo box to your car. You can contact the local auto dealer to get one or find one on Amazon or Ebay. If your Lexus RX has a bare roof, you can check this list to compare and find roof racks for your Lexus RX without further digging.
Recommended Reading:
---
Detail of 4 Roof Boxes For Lexus RX
Thule Pulse Medium
Thule is the best brand in the industry of cargo boxes. You can follow the guide below to find more information about the Thule pulse series and make your choice. It can carry up to 110 lbs of items, and you can fully load it when needed.
It is made of ABS materials, and it lasts for years with proper storage and protection. We have found some accessories that you can utilize to maximize the usage of your cargo box.
There is more you need to know, so please use the button below to find features, dimensions, designs, photos gallery, and user videos.
---
JEGS Rooftop 18 cubic feet Cargo Carrier
It has two size options, and we pick the 18-cubic model for your Lexus RX. The JEGS is also a popular brand that you can rely on when choosing a car accessory. It comes with an easy installation and corner locks.
You can mount it on crossbars in minutes without a tool, but you should call someone to help for better accuracy and security.
If you require to know more about the JEGS rooftop cargo boxes, you can follow the link below to find its features, dimensions, designs, photo gallery, and user videos to figure out if it is the right option for your family.
---
Goplus Roof Cargo Boxes
It is another good pick for your Lexus RX, and you can load up to 165 lbs of items in its ample 14 cubic feet of inner space. The manufacturer uses ABS and PC plastic materials to build this waterproof, long-lasting, and rugged cargo box to work with most factory roof racks.
When you need more information about the Goplus boxes, you can use the button below to discover more useful knowledge and make a decision.
---
SportRack Horizon Cargo Boxes
SportRack is another brand that cannot be ignored when choosing a roof box. We pick the Horzion Alpine for your consideration because it is long enough for most long gear like skis, golf clubs, snowboards, and more.
It gives you 11 cubic feet of space to haul things between locations, and it can load no more than 110 pounds of stuff. If you decide to use it to carry skis or snowboards, you must ensure that the Horizon Alpine is suitable for gear that is no longer than 210 cm. You should take the measurement before adding it to your shopping cart.
You can use the button below to learn more about the Horizon Alpine and other models in the SportRack Horizon series. (you will find dimensions, features, videos, photos, and more)
---
Conclusion
In this article, you can follow a guide to find roof cargo boxes for your Lexus RX. You don't need to spend much time searching and finding a compatible cargo box everywhere for the same results.
We are here to pick the most suitable options for your outdoor needs. You can take your time to enjoy life and do something else. If you need to know more about rooftop cargo boxes, you can go back to the homepage and find more relevant topics to learn before buying a roof box.
Otherwise, there are more options on the market for transporting items on top or at the back of your vehicle; consequently, comparing these cargo carriers then making the most suitable choices that fit your outdoor life and your Lexus RX. Cargo boxes are the most secure options compared to bags or baskets.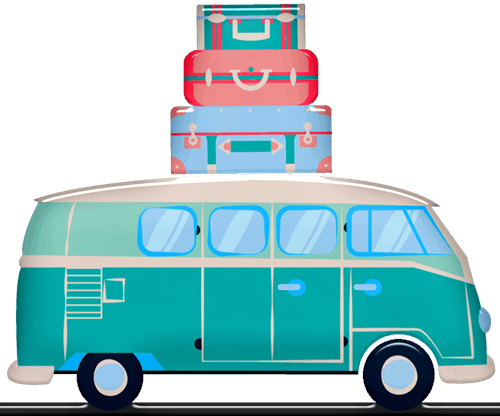 Our team is creating outdoor-gear relevant articles with passion. If our articles can help you to find the correct solutions for your questions, we will be happy about that. In the content creation process, we usually collect accurate and useful information online or offline to compile our content in an organized way. Consequently, we can guarantee that you can discover some expected answers to your questions. We appreciate your time on our site.
We are reader-supported. We get commissions for purchases made through links in this post, As an Amazon Associate we earn from qualifying purchases.