Last Updated on August 29, 2022
Can you carwash with a car bike rack? It is a frequently asked question by most bike rack owners. If you own a car, you may wash it weekly.
We are here to discuss this question and show you the most accurate ways to wash your car with different types of bike racks.
Is it Ok to wash a car with bike racks?
When washing a car in the car washing company, you drive your car through the giant machine and enjoy the automatic washing process. If you have a bike rack attached to your vehicle, the bike rack becomes a problem when using the carwash service. You must remove the bike racks when you want to use the automatic carwash services, and it is not a wise way to wash a car with bike carriers attached.
What types of car wash services do you usually use? The space of the station, the size of the brushes, and the brush rotation speed are what you must check before car washing with the bike carriers. 
If you use roof-mounted bike carriers, the giant brushes may wipe the racks off and damage your car roof. Consequently, most car wash companies don't allow drivers to washer their vehicles with car racks, including bike carriers.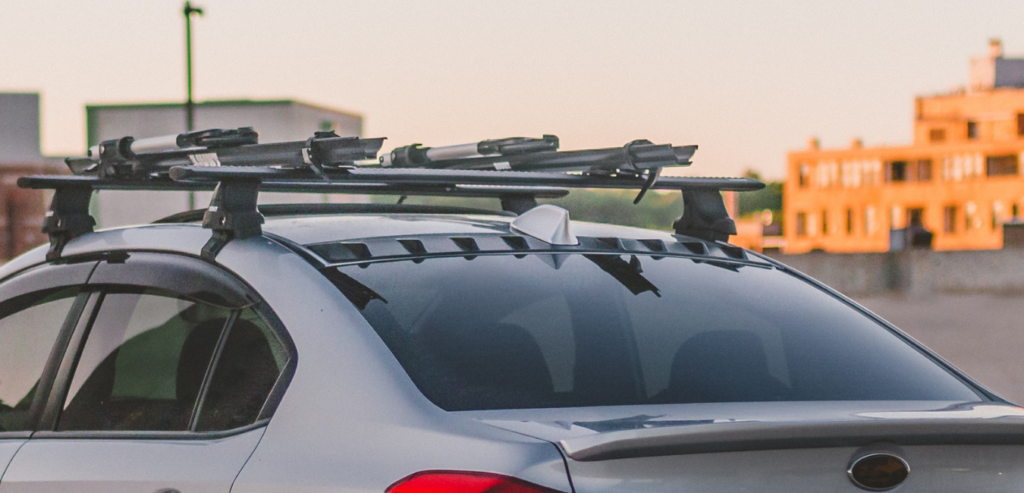 If you use hitch-mounted bike carriers, the automatic car wash system doesn't offer services to the additional parts at the back of your car. When the giant brushes rotate and clean the back of the vehicle, they may damage the racks and cause accidents to the whole car washing system. Thus, you cannot enjoy car wash services with hitch-mounted bike racks.
If you want to use an automatic car wash service with bike carriers, please refer to a guide to learn the most accurate ways to use car wash services with rooftop cargo boxes.
Are bike racks waterproof?
Yes, they are. Most bike racks are waterproof, weather-resistant, and are combinations of metal, high-density plastic, and rubber components. Thus, you don't worry if they get wet during the washing process.
If you find your bike racks are full of dirt and mud after a bike hiking journey, you can use soapy water and a washcloth to wipe off those elements and store the bike carriers in the garage before driving your car to the car wash stations.
If you decide to clean the bike racks at home, you should disassemble the bike racks and clean all the components and joints for better durability. If you use premium bike carriers with lock systems, you better lubricate the lock core to ensure you can smoothly operate the lock in the future. When applying the lubrication powder or oil to the lock mechanism, you should put some on joints and where nuts stand.
The lubrication keeps the bike carriers in good condition and works smoothly without noise (noise that is due to friction in joints).
Related Topic: best car bike racks for cars
What is your choice?
You have two options when washing a car with bike racks: manually or automatically. What is your choice?
If you choose to use a car wash service, you must read the car wash company's policy to see if it allows you to use the machine with bike carriers. If your car or the bike carrier gets damaged, the car wash company may not take responsibility for the accident. However, you may be responsible for the results caused by your actions if the car wash machine gets damaged.
You can use a touchless car wash station to wash your car with bike carriers. It is an option for people who don't have time. If you are rich enough, you can hire people to manually wash your car without taking off the bike carriers. You better do the job at home with soapy water and a washcloth.
Types of bike racks
You can find three categories of bike racks on the market for people to carry bikes on their vehicles: roof-mounted, hitch-mounted, and trunk-mounted. These bike racks have different designs, features, prices, installations, and sizes. You can refer to a post to learn the detail of each one and compare them to find the most suitable options for your future bike hiking.
Car Wash with Hitch-mounted Bike Carriers
Hitch-mounted bike racks are the most expensive and versatile options for people who need to transport multiple bikes on the roads. It is hard to car washing with attached hitch-mounted bike racks, so you better take off the bike carrier and wash it separately.
Hitch-mounted bike racks require even more care than other types of bike carriers because they have many joints, components, and advanced lock systems.
If you want to use car wash services to clean a car with hitch-mounted bike carriers, you should use touchless stations. Although touchless carwash service is safe for vehicles with hitch-mounted bike carriers, the results may not be satisfactory because of the hidden dirt in joints and components on bike carriers.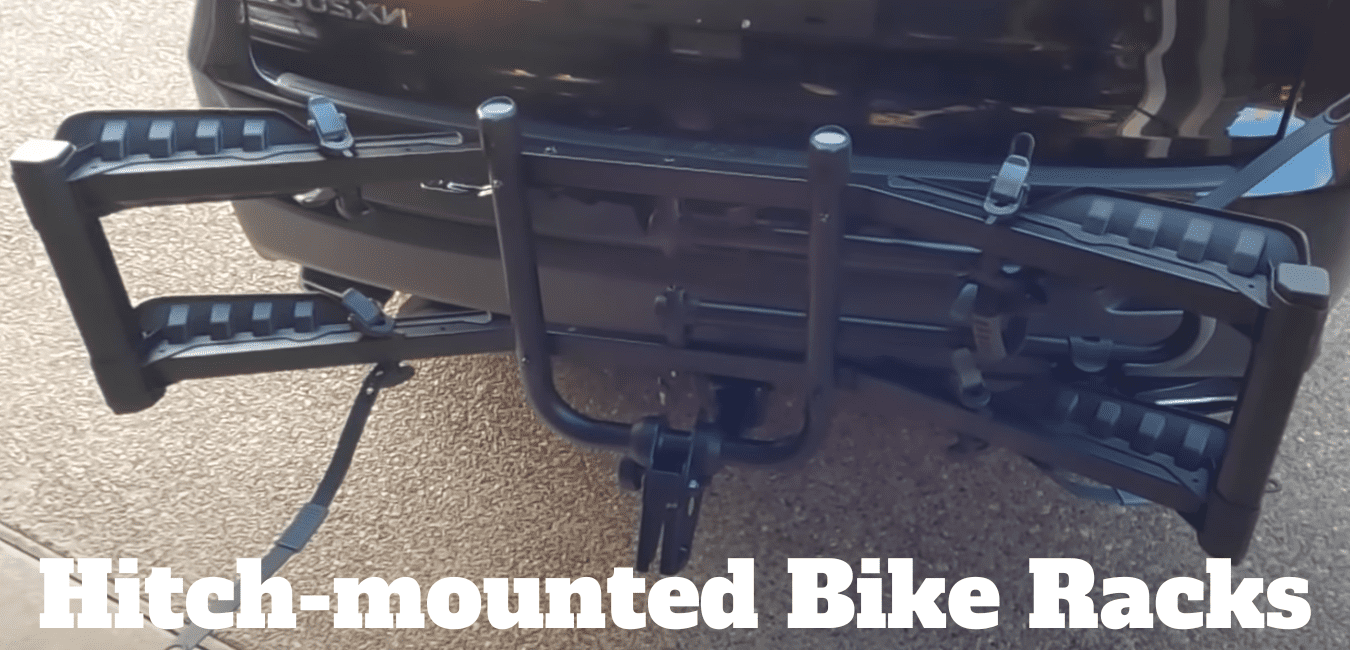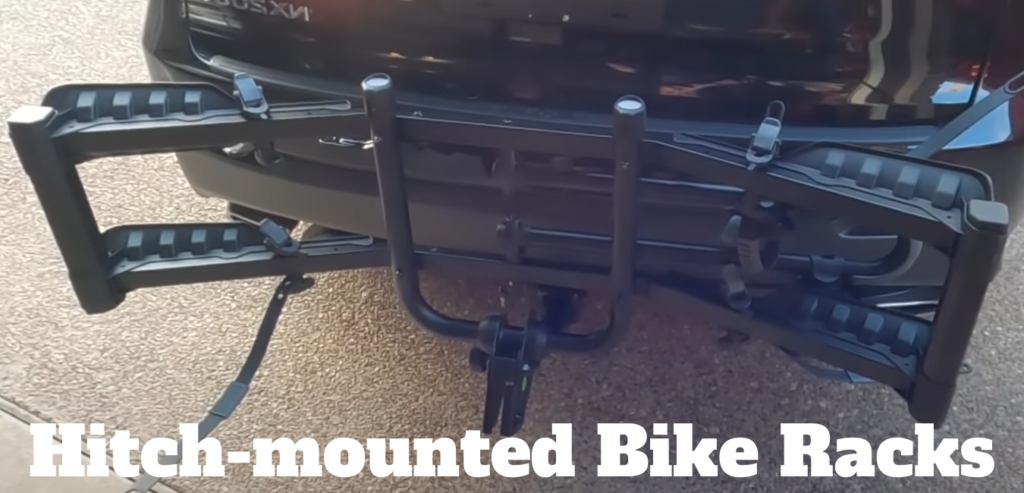 We believe hand-washing the hitch-mounted bike racks is the best way to make them stay in good condition and work the way you want them to.
Touchless car wash service is an automated car wash that uses high-pressure jets of water to wash a car without any brushes or other physical contact. It is safe for vehicles with car racks on, including bike carriers. Touchless washing service is more gentle to printing jobs than other physical touching services and can successfully remove dirt, debris, mud, pollen, and bird droppings with special-made chemical cleaners. The touchless car wash station is a time-saver for people who don't have much time for these jobs.
Car Wash with Trunk-mounted bike carriers
Trunk-mounted bike carriers are easy to take off, and you can store them in the trunk before driving into a car washing station. Then you can use soapy water or other cleaners and a washcloth to offer a well-done shower to your bike carriers.
When dissembling trunk-mounted bike carriers, you don't bend the hooks because crooked hooks don't thoroughly grasp the trunk after installation.
What about Roof-mounted Bike Racks
Roof-mounted bike racks stand on the rooftop crossbars and make your vehicle higher than it was; consequently, you should pay attention to the height limitation of the car wash station and avoid an unexpected accident caused by the extra height.
Rooftop bike racks are not cheap, so you better remove them when using car wash services. These bike carriers have joints and components that require lubrication, so you should consider hand washing them with proper maintenance.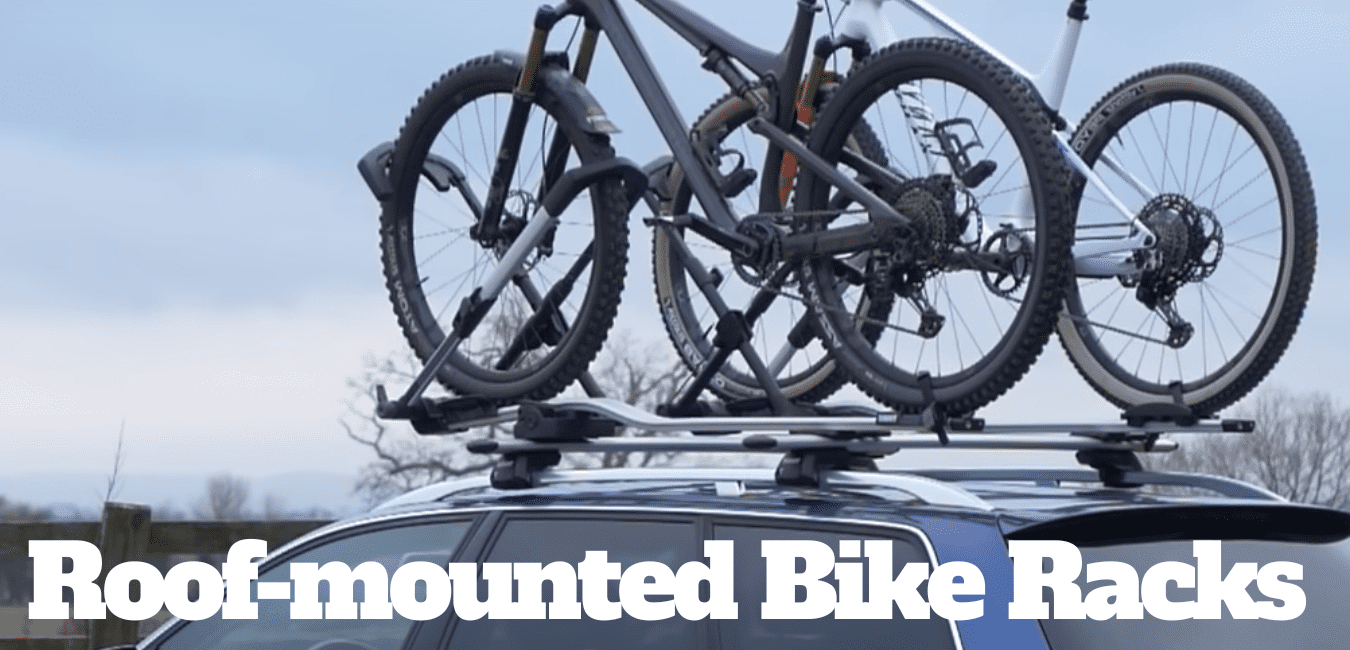 In Conclusion
You can find some explanations and suggestions in this article about how to car wash with bike racks. In our opinion, hand washing and touchless stations are the safest and most effective ways to wash a car with bike carriers. Find more suggestions on cleaning and maintaining a bike rack on another post.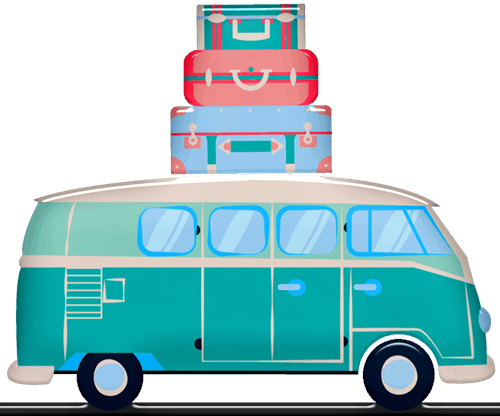 Our team is creating outdoor-gear relevant articles with passion. If our articles can help you to find the correct solutions for your questions, we will be happy about that. In the content creation process, we usually collect accurate and useful information online or offline to compile our content in an organized way. Consequently, we can guarantee that you can discover some expected answers to your questions. We appreciate your time on our site.
We are reader-supported. We get commissions for purchases made through links in this post, As an Amazon Associate we earn from qualifying purchases.