Last Updated on November 23, 2022
It is time to clean and maintain your bike racks to make them work better and live longer. By following the tips in this article, you can ensure that your bike racks stay in good condition as new.
Why do you need to clean the bike racks?
Bike racks are car accessories used for carrying bikes on top or at the back of vehicles without occupying the interior cabin space; consequently, you can free up the trunk space for more luggage and gear. Otherwise, you don't want to load dirty bicycles in the clean trunk, do you?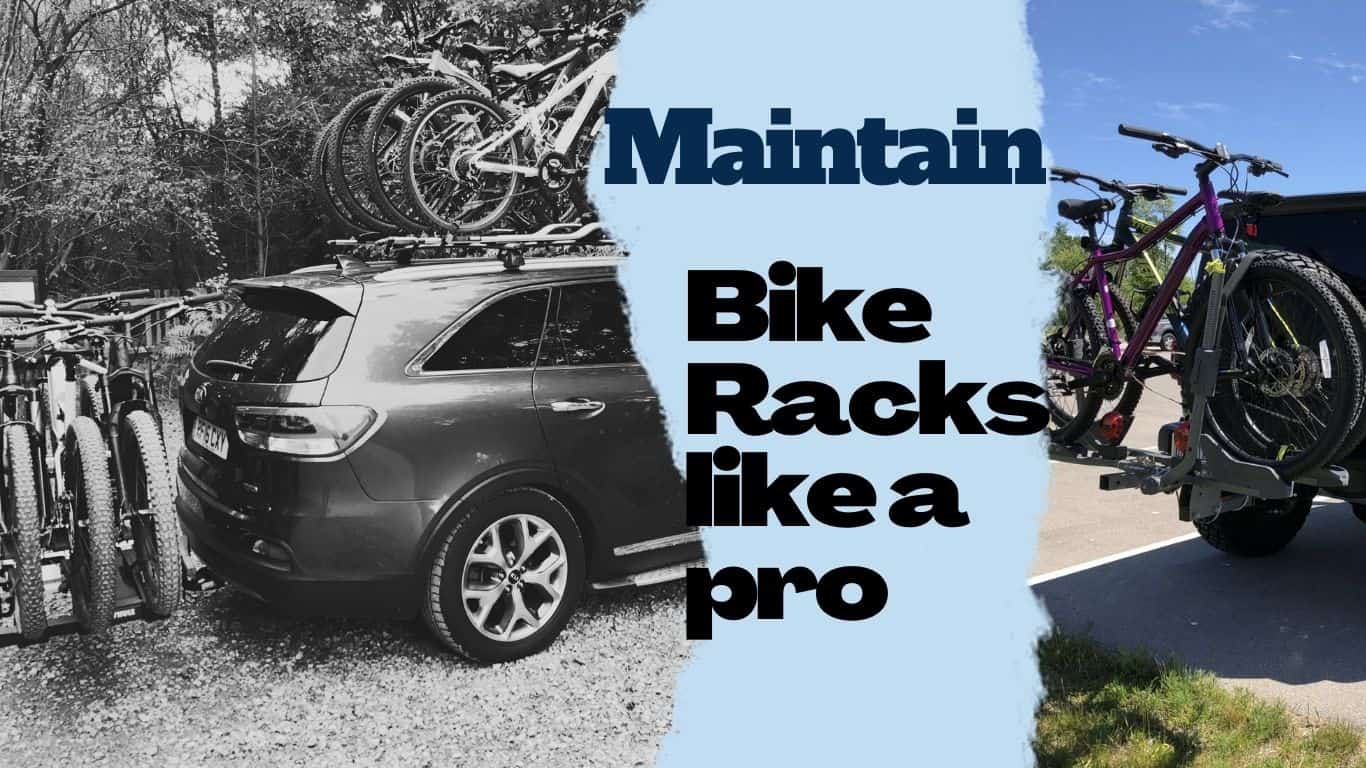 Everyday Maintain
There are 4 types of bike carriers for people who want to transport their bikes on different terrains. You know how to use your bike carriers, but you don't know about doing what to keep them in good condition for future enjoyment.
You often bring your bikes to somewhere like mountain areas, unpaved forest parks, and beaches for bike hiking events. These places are full of natural elements like dust, mud, rocks, bugs, and animals' excrement; consequently, riding your bike in areas like the above makes it full of dirt and natural elements. When you finish the outdoor play and are ready to go home, you will load the bikes on the bike carriers; subsequently, your bike carriers can be as dirty as the bicycles.
If you don't offer a wash to your bikes and bike carriers, those dirt and natural things can add up on your gear and make them hard to use, especially the bike carriers. You can use hot water and soap to clean the bike carriers and dry them with a towel. When cleaning the bike racks, you better focus on details and wipe off the dirt on joints and hidden corners. You don't use an automatic car wash service to clean your car and the bike carriers because it may damage your bike carriers. If you like, you can apply some wax to the bike carriers to make them look glossy after cleaning.
You don't ride your bikes at a high frequency, so the bike racks are often not on duty. You can take the bike racks off your vehicle and store them in the garage with proper protection, and a protective cover can increase the life of your bike carriers. If you use a hitch-mounted bike rack, you better clean the hitch receiver too to prevent rusting (reddish-brown ferric oxides on iron).
Related Topics: 12 best bike racks for cars
Monthly Check
When it is the summertime, most cyclists love to ride their bikes and go out for bike hiking at a high frequency. Consequently, they use the bike racks every day, and they need to do something to make the bike carriers work even better. You can apply some Boesshield T-9 oil on all parts of your bike carriers to keep them working smoothly and prevent rusting. A bottle is enough for a year, and you drop a few drops every time you think it is time to use the oil for your gear (not only for bike racks but also for bicycles).
Bike racks are just like other things, so they become more convenient to use after being with you for a period of time. You need to check the bike racks regularly because of wear and tear, and you check for missing parts and damaging components for security issues. If you find a problem, you can contact the seller or manufacturer to replace or fix the broken pieces as soon as possible. Most high-quality bike carriers have a lifetime limited warranty, so you don't hesitate to communicate with the customer service for repair or replacement (depending on the warranty conditions).
Not in Use
The winter is coming, and you cannot ride your bike like how often you do in the summer; thus, you have to figure out a way to keep your bike racks in good condition and prepare for the coming year's summer party time.
When storing your bike carriers in the garage, you can give them a deep clean and apply oil to their components; otherwise, you can use a protective cover to warp them to prevent natural elements. You better double-check if the bike carriers have broken parts and fix them before keeping them in the garage.
When it comes to storing bike carriers, there are many options. You can put it against the wall or hang it up with hooks, and you also can use a wall-mount storage device to hang the bike carriers without occupying the ground area. Different types of bike carriers have various solutions when storing them in the garage, and you can DIY the most suitable options for your situation.
Lubricate the Lock
If your bike racks have locks, you better lubricate the lock sore regularly to keep the lock system working smoothly. You can use Lubricant powder for the job. You can apply the lubricant powder also on other locks at your home, even on your bike.
Clean the Car
If you use trunk-mounted bike racks, washing your car is necessary before mounting the carriers. These trunk-attached bike racks stand on the trunk, and all the weight falls onto the carriers' four feet; thus, you have to ensure there are no tiny particles of dust on the car surface where the bike racks stay. Otherwise, these small pieces of elements can damage the car printing when transporting bikes on the roads, especially on unpaved terrains.
Related Topics:
Conclusion
You can find some knowledge about how to clean and maintain your bike racks throughout a year in four seasons. After learning these tactics, you can become more confident when using bike carriers for your cycling life. Thanks for reading, and could you please share it on your social networks for support.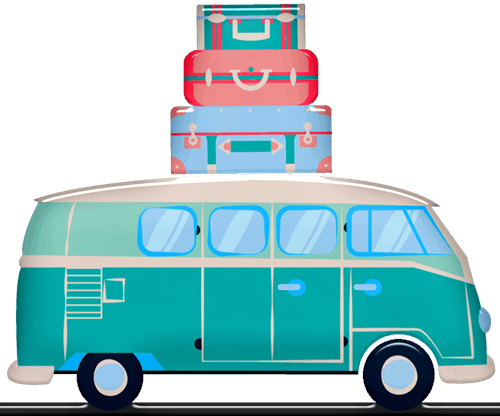 Our team is creating outdoor-gear relevant articles with passion. If our articles can help you to find the correct solutions for your questions, we will be happy about that. In the content creation process, we usually collect accurate and useful information online or offline to compile our content in an organized way. Consequently, we can guarantee that you can discover some expected answers to your questions. We appreciate your time on our site.
We are reader-supported. We get commissions for purchases made through links in this post, As an Amazon Associate we earn from qualifying purchases.