Last Updated on November 23, 2022
Are SportRack Horizon cargo boxes on your consideration list? If they are, you are on the right page to find more information and user opinions about the SportRack Horizon series in detail. After reading this page, you may become more confident to decide about buying one or not.
SportRack is a company that focuses on finding the most effective ways to make good use of a vehicle's potential hauling capacity. SportRack produces different car accessories like cargo boxes, roof racks, bike racks, kayak racks, and snowboards carriers, and these products can fulfill people's adventurous dreams by safely and accurately carrying kayaks, bikes, skis, snowboards, carry-on bags, and more between locations throughout four seasons in a year.
SportRack belongs to the Thule Group. The Thule brand's popularity ranks at the No.1 in its industry, and the Thule Group has nearly 30 years of experience in designing and selling outdoor goods internationally. The SportRack brand has the Thule Group as a background force to offer high-quality products and responsive customer care to its international clients.
If you are interested in knowing more about the Thule Group, you can refer to a page for more information. – check Thule Group on Wikipedia
After briefly talking about the SportRack brand, we start to say what we need to tell you.
---
SportRack Horizon Series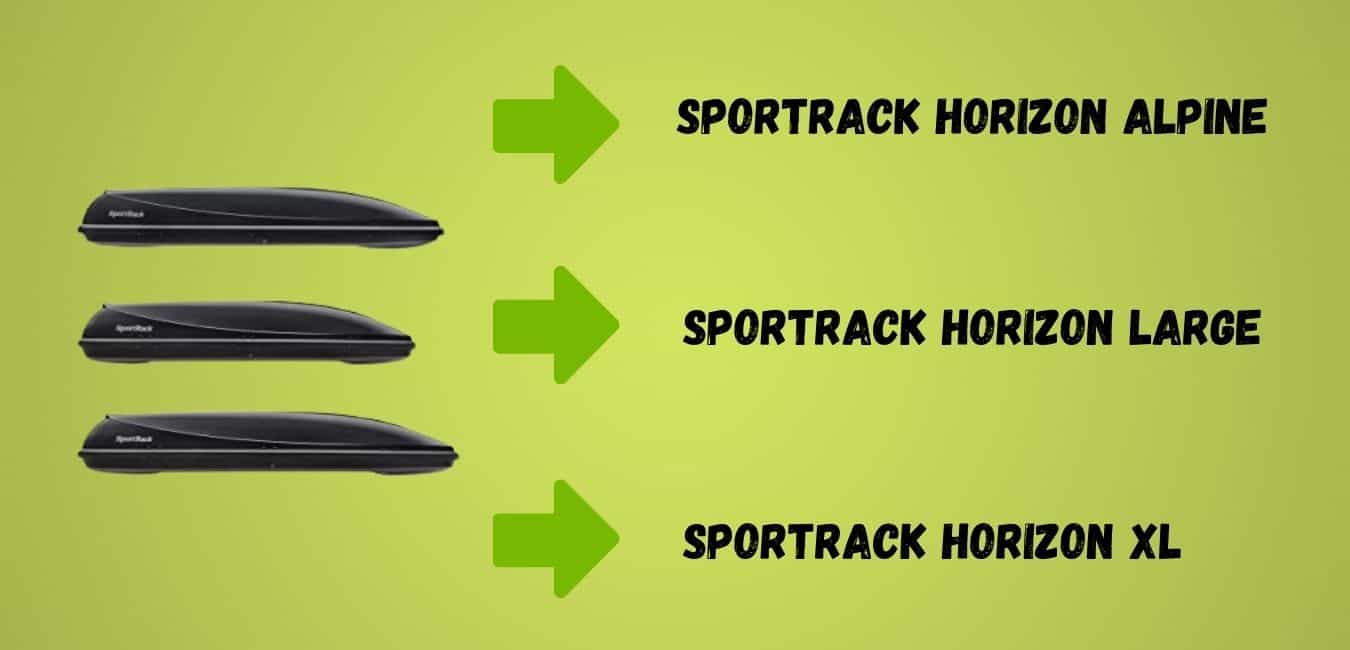 When you choose a SportRack Horizon cargo box as the added storage space for your car, you have to know there are three size options in the SportRack Horizon series. They, Alpine, Large, and Extra-Large, are for different needs and situations.
Alpine, Large, and XL have the same features but different dimensions, so when you make a selection, you have to pick one that suits your family size, gear's measurement, and car's loading limit.
---
What Are In Common
Color:
Horizon roof boxes are made of sturdy, waterproof, durable, black ABS plastic, so we believe they are born for heavy-duty jobs. If they encounter an unexpected accident and cause damage, it is easy to fix scratches, holes, or large cracks on these rugged boxes. Some customers want to change the color of their roof boxes, and it is possible to use auto-grade printing spray to do the job but follow the professional's instructions carefully.
We don't recommend you do the printing at home alone, even with a well-written guide note, because, sometimes, experiences make the call, not knowledge. If you insist on changing your cargo box's color, you can pay the auto repair shop to do the job without regrets.
---
Loading Capacity:
Although the three options are different in measurement, they have the same carrying capacity which is 110lbs. When it comes to loading capacity, many people confuse about the meaning of these numbers. The loading limit means you can put up to 110 pounds (49.8952kg) of items into a cargo box for transportation. However, you have to double-check the loading limit on your car's manual to understand how much weight your vehicle can haul.
Moreover, you are also required to figure out how much weight the roof rack can hold. Then you put all three numbers together, and the smallest one is the actual carrying capacity. In addition, you have to use the car rooftop's loading capacity minus the weight of both an empty cargo box and a pair of roof bars to get the final loading capacity of your car. For safety reasons, you cannot overload a roof box in any situation; moreover, when the cargo box is full of stuff, you must drive carefully and watch the speed limit.
---
Aerodynamic Design:
The SportRack Horizon roof boxes have a super-aesthetic aero shape that is not only beautiful but also functional. Besides, the aerodynamic design can reduce wind noise and minimize the waste of gas when you drive with the roof box on the roads. Most modern cargo boxes are quiet in motion, and they affect the gas mileage a little, but it is ignorable for most users. If you are curious about why wind noise happens, you can get answers from the link.
---
Super Friendly Installation Process: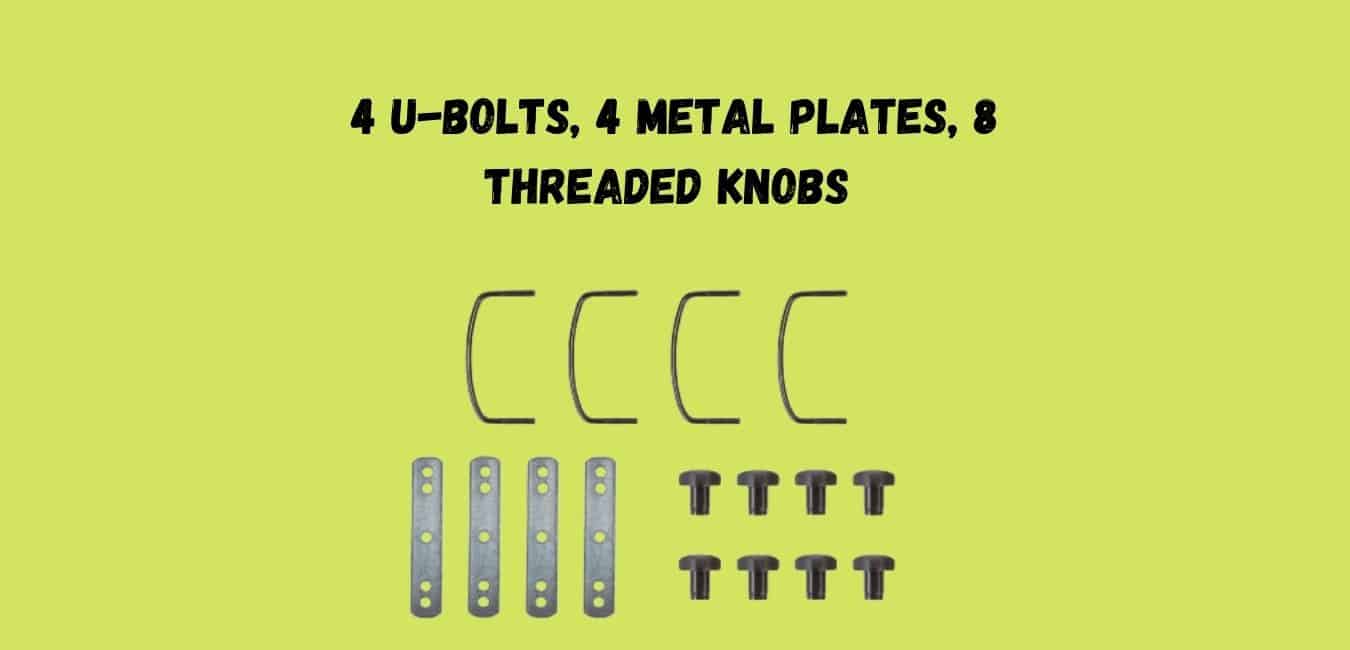 The SportRack Horizon car roof boxes (SR7011, SR7016, SR7017) come to you with 5 accessories: 4 U-Bolts, 4 metal plates (each has 5 holes), 8 threaded knobs, 1 vinyl hole cover, and 2 keys. You use these accessories to install the roof box on top of the rack system by following the steps below:
You and someone else heft the cargo box onto the crossbars. In this step, you have to pay attention to the lifting because of the potential possibility of damaging your car printing.
You can adjust the position of the roof box backward or forward to avoid interference with the antenna or a fully open hatchback gate. If you want minimum wind effect, you have to move the box as backward as possible. The best position of a roof box should meet: straight forward without angles, no interference with the antenna or fully open hatchback, no block on driver's visibility, and stand on the middle of the bars.
If you have a pair of crossbars (bar spread adjustable), you must check to ensure that the minimum distance between the two bars is 23 5/8″ or 600mm. Otherwise, you can use the Horizon roof boxes, but you need to drill new holes on the bottom of the box. If your car roof is naked, you should follow our advice to get a universal rack system before getting a Horizon roof box.
When the roof box is in the correct position and ready for mounting, you use the 4 U shape bolts to grip the crossbars to the bottom of the box; then, you can put 4 metal plates on top of the bolts inside the box (U shape bolts must connect through the bottom of the roof box and the plates). Finally, you can use 4 threaded knobs to tighten the connections inside the roof box. Subsequently, you can give the cargo box a final test by holding and moving it left to right or front to back for a minute (a little bit harder).
After all of these steps, you can use the vinyl covers to mask all the unused holes.
You have two keys in your hands, and we recommend one on the key chain and one in your car.
It is time to test the roof box on the roads with or without stuff. If you are willing to pack it with items for a test, you should follow a guide to load your cargo box like a pro for safety reasons. (It is not ignorable)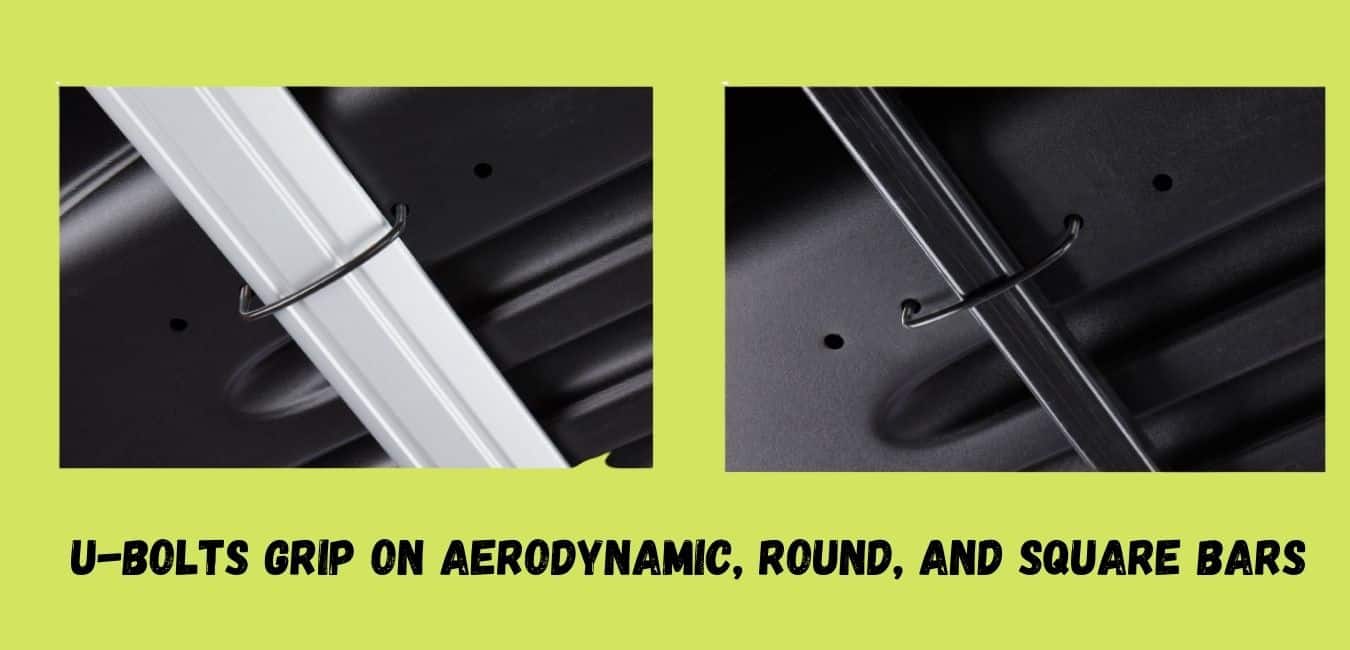 The entire installation process takes you about half an hour at first-time then you can finish the assembling steps in minutes without a tool. In the future, you may have concerns about where to store a big guy like the SportRack Horizon roof box in your garage. No problem, you can follow a guide to hang it up in the garage for convenience and space-saving.
---
Passenger Side Opening Feature: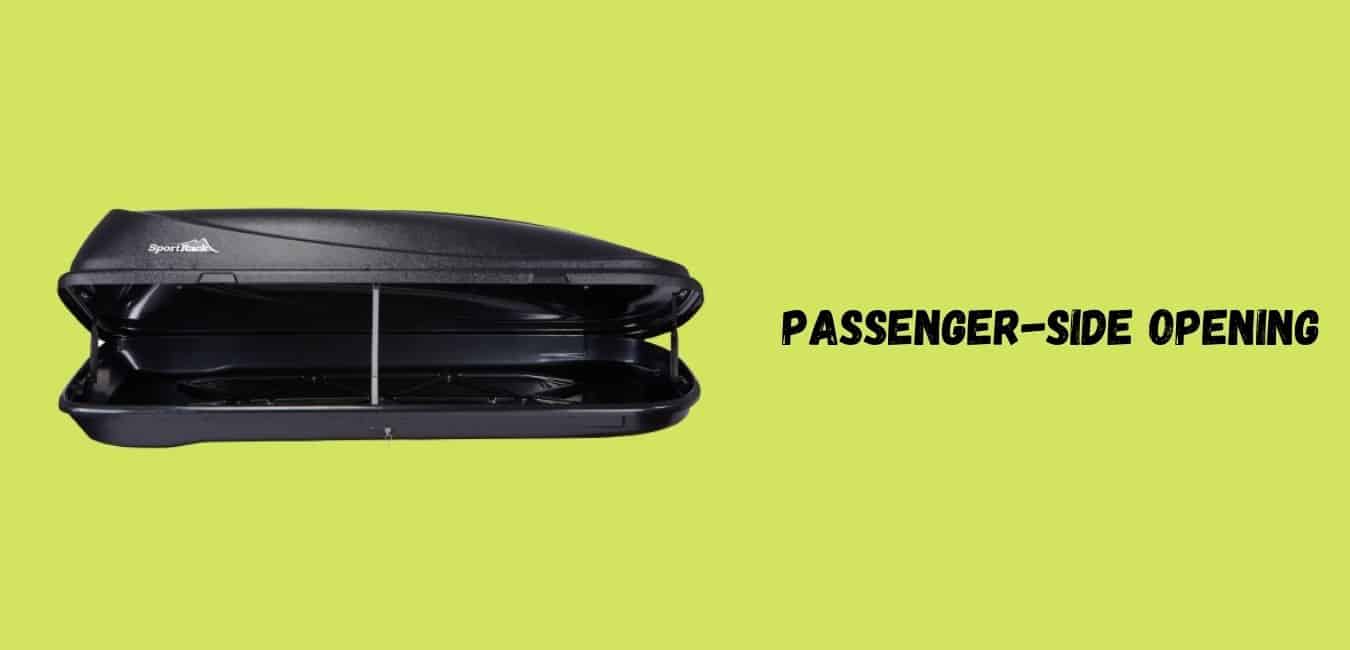 You have several roof box opening options: rear opening, dual-sides opening, and passenger-side opening. The SportRack Horizon cargo boxes open from the passenger side to reduce the risk of coming traffic when users open the box on the highways. We don't like this feature because, sometimes, you cannot reach every corner of the box for loading or unloading. Thus, it is your call to say whether the passenger side is suitable for you or not. We find some accessories that you can apply to make a cargo box easier to use.
---
Central Lock:
In our opinion, the SportRack Horizon series's lock system is a problem because it is flimsy, so we believe you have to purchase a replacement lock component after using the Horizon roof box for a while. Fortunately, it is super easy to find a replacement lock core on the market because of high demand, we guess so. You also can contact SportRack customer service to get one.
---
Alpine, Large, and XL, what are the differences?
Alpine model's dimensions are 88.4″ x 20.7″ x 15.9″ (224.536cm Long 52.578cm Wide 40.386cm High), and it provides 11 cubic feet (311.485Liters) of internal loading space for users. It is the longest one in the SportRack Horizon series, so it is a perfect option for carrying long gear like skis, snowboards, fishing rods, golf clubs, and other items not longer than 210 cm.
Alpine is a narrow box that leaves much space on the roof racks, and you can take advantage of the spare room for mounting other gear like bikes and kayaks. Alpine is light as 29 lbs (13kg), and we believe you can lift it alone for installation. According to the manufacturer's introduction of the Alpine's capacity for loading skis or snowboards, it can hold 5 to 6 pairs of skis or 2 to 3 snowboards.
---
The large model's dimensions are 75.9″ x 33.2″ x 16.1″ (192.786cm Long 84.328cm Wide 40.894cm High), and it gives you an ample hauling space that is 16 cubic feet(453.07Liters). The Large option is higher and broader than the Alpine, so it is for carry-on bags or camping gear but not for long stuff. It occupies almost the entire roof racks, and you can not mount other things beside it.
If you want to use it to transport long stuff, items not longer than 180cm are allowed. You have to ask someone to help you lift the 43lbs Horizon Large cargo box to eliminate the possibility of damaging your car's printing during the hefting. You can use the Large model to stow 5 to 6 pairs of skis or 3 to 4 snowboards within the length limits(180cm).
---
The Extra Large model's dimensions are 91″ x 30.7″ x 16.5″(231.14cm Long 77.978cm Wide 41.91cm High), it is the largest option in the SportRack Horizon series. If you don't know which option is best for your outdoor life, you can consider using the XL option because its size is good enough for most active events. It can transport items not longer than 217cm for your holidays, and it holds 6 to 8 pairs of skis or 3 to 4 snowboards in the winter season. 44lbs of weight makes it impossible to be lifted by one person.
---
Maintenance:
Once you get a cargo box, you have to take care of it throughout the four seasons, especially in winters. You don't use a piece of random cloth to wipe the roof box for cleaning, and you better follow a guide to clean your cargo box like a pro.
You also require lubricating the lock for its durability; otherwise, the lock core gradually dies. We recommend using graphite lube for the job to protect the lock system.
You don't leave a roof box in your garage without any protection, and that can decrease its lifespan. You can follow a guide to store it in the garage without any worries.
---
Video From Manufacturer:
An introduction video of the SportRack Horizon roof box from the manufacturer.
---
What do other people say about the SportRack Horizon series: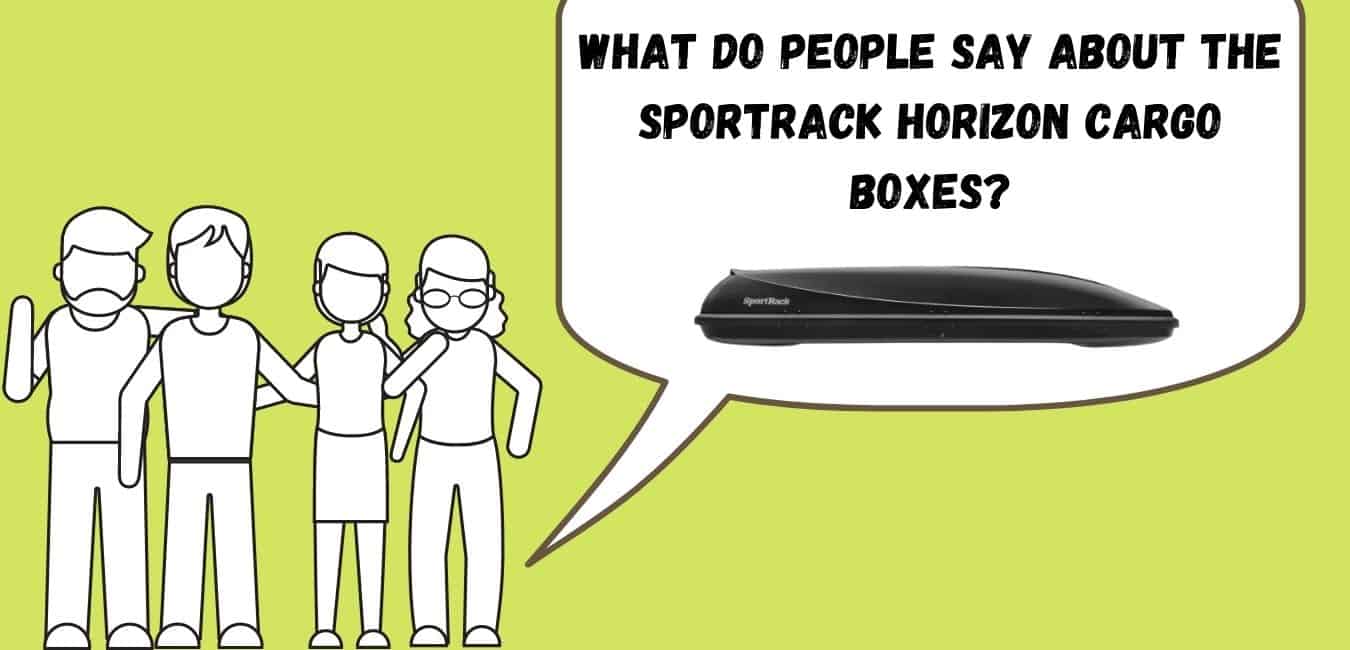 We have 297 global feedbacks of the SportRack Horizon cargo boxes on Amazon on 2021/Oct/10, and Horizon gets a score of 4.5 out of 5. 65 percent of users give it five stars, 24 percent mark it 4 stars, 6 percent give with 3 stars, and the rest 5 percent criticize the products with 1 or 2 stars.
If you are interested in reading customers' stories about the SportRack Horizon roof boxes, you can head over to Amazon for more fun and experiences.
SportRack Horizon Roof Boxes Gallery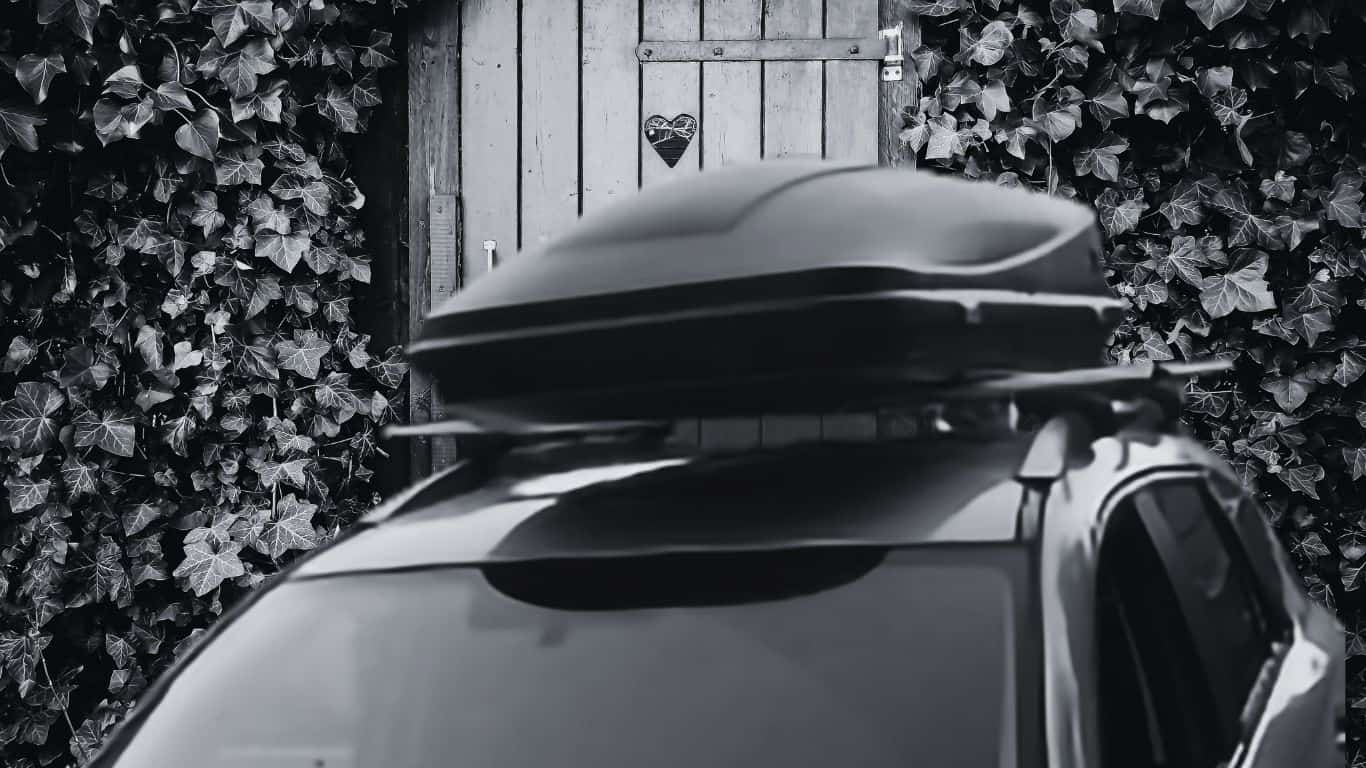 ---
In Conclusion:
In this article, you can find everything about the SportRack Horizon cargo boxes. If you still have a question, could you please leave us a comment to require the answers? If you like this article and it truly helped you, could you please share it with your friends or families on social media by using the button at the top of the bottom of the content? We still have much here to let you know about roof boxes, and you can use the menu section to find more topics on choosing and using a roof box. When you lose interest in SportRack Horizon roof boxes, you can check out other top-ranked ones for the best pick.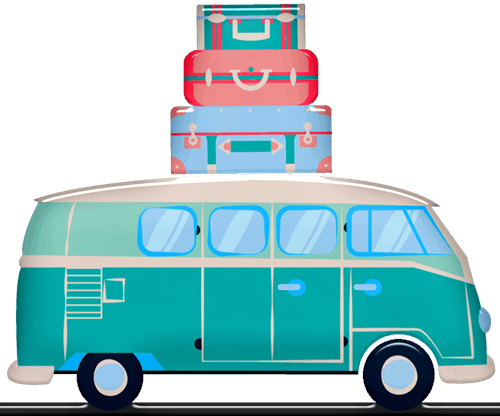 Our team is creating outdoor-gear relevant articles with passion. If our articles can help you to find the correct solutions for your questions, we will be happy about that. In the content creation process, we usually collect accurate and useful information online or offline to compile our content in an organized way. Consequently, we can guarantee that you can discover some expected answers to your questions. We appreciate your time on our site.
We are reader-supported. We get commissions for purchases made through links in this post, As an Amazon Associate we earn from qualifying purchases.