Last Updated on November 22, 2022
When you have bought a cargo box for your fishing vacations, camping holidays, winter sports, or golf clubs, you need to know how to assemble it accurately. You will discover the steps of installing a roof box on the roof rack.
Although there are many different cargo boxes on the market, they almost have the same installation methods. Consequently, getting familiar with the steps to assemble a cargo box is foundational knowledge to ensure that you can safely and correctly use your roof box for your outdoor life without a hassle.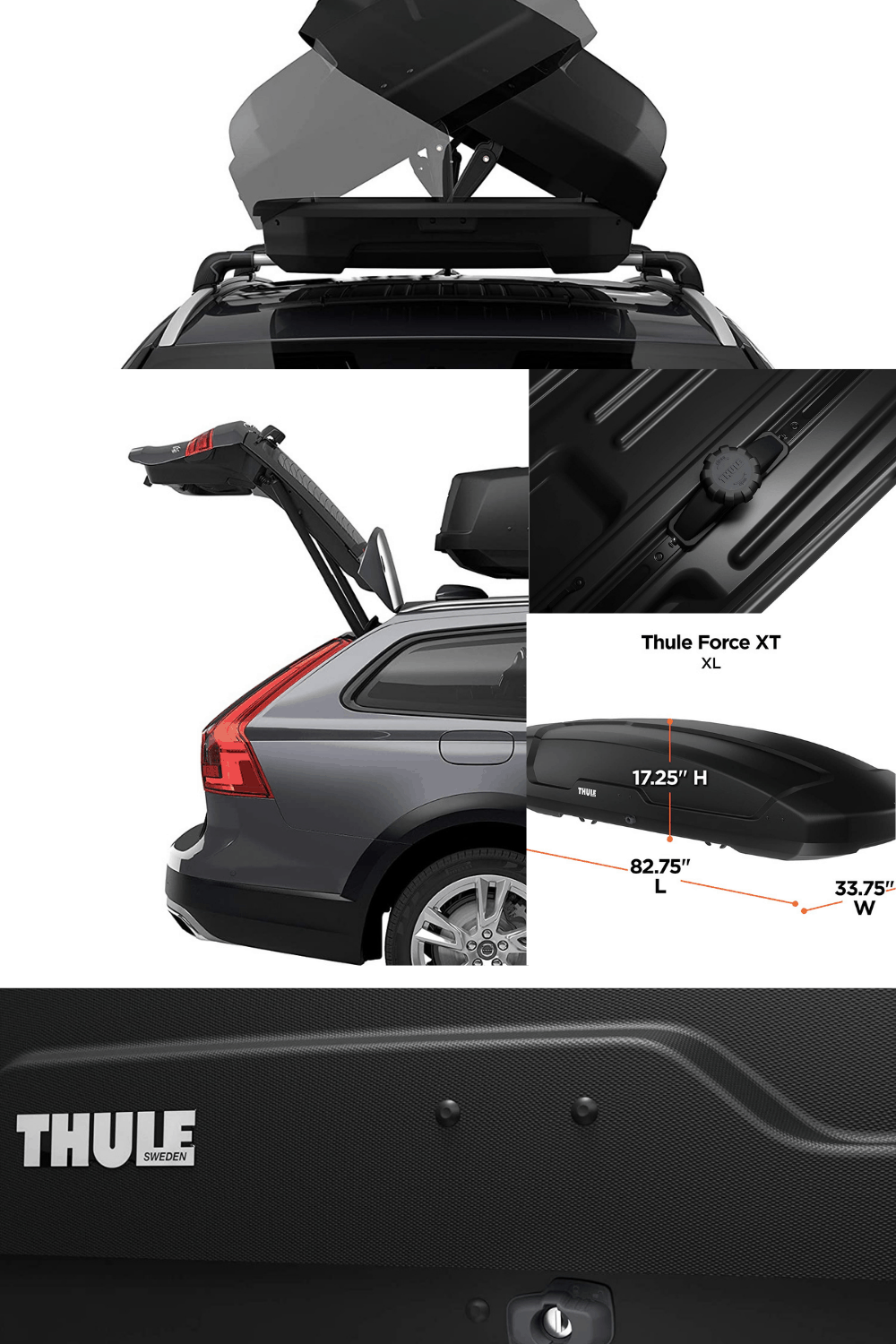 We Start From Unboxing
When you have received your cargo box from an online shop or local stores, it came to your home within a large packing box. In general, car roof boxes weigh between 20 lbs to 40 lbs, and you can unbox them alone.
When you have taken everything out of the packing box, you find a cargo box, a set of mounting hardware, a user guide brochure, several straps, and some accessories.
Then you have to check if there are any broken accessories or scratches on your cargo box. If you have any unhappiness with the roof box, you can contact the seller for a return or an exchange. If you are so happy with the coming cargo box, you can probably start to fit it on your vehicle.
Before starting to do the installation, you have to ask someone else to help you assemble it. In general, there are two ways to install a car roof box.
Two ways of Mounting a Car Roof Box
Without a pair of roof bars
First, using straps to attach the car roof box to the door frames. If you do not have a pair of rack bars, straps can fasten the cargo box to your car roof. However, we do not recommend you install your roof box with straps without a rack system. Many people refused to use straps to attach a hard-shell cargo carrier for safety reasons.
With a pair of roof bars
Second, if you want to maximize the enjoyment of a roof box, you have to also invest in a pair of rack bars. A rack system not only can hold a car roof box but also support many other gears and equipment like bikes, kayaks, roof tents, fishing rods, skis, snowboards, and more. When you attach your cargo box to a rack system, you do not need any tools because the mounting hardware is simple to operate with bare hands. If you do not know how to install a rack system either, we will provide you a video below to show the details of installing a rack system on the roof of a car.
Fit a Car Roof Box Step by Step
Carry it Up
In this article, we will mainly talk about the second option of mounting a car roof box. How to fit a car roof box on a pair of rack bars?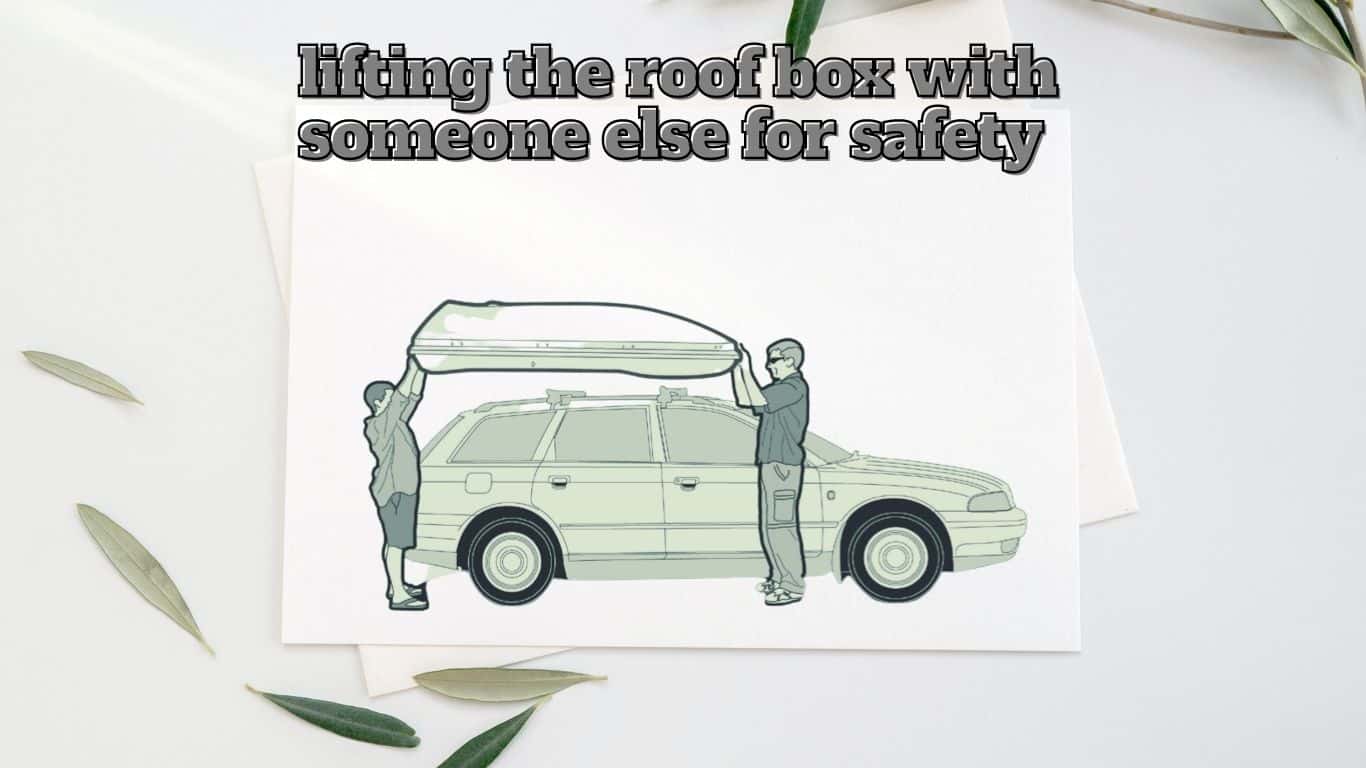 We assume that you have a pair of rack bars on the roof of your vehicle, and you are ready to do the installation of your cargo box. First, you have to carry the roof box up and put it on the rack system. In the process of lifting it, you have to pay attention to the distance between the cargo box and your car because you do not want to hurt the printing of your vehicle, do you? When your cargo box stands on the rack bars, you can adjust its position for clean interference with the hatchback and the front view.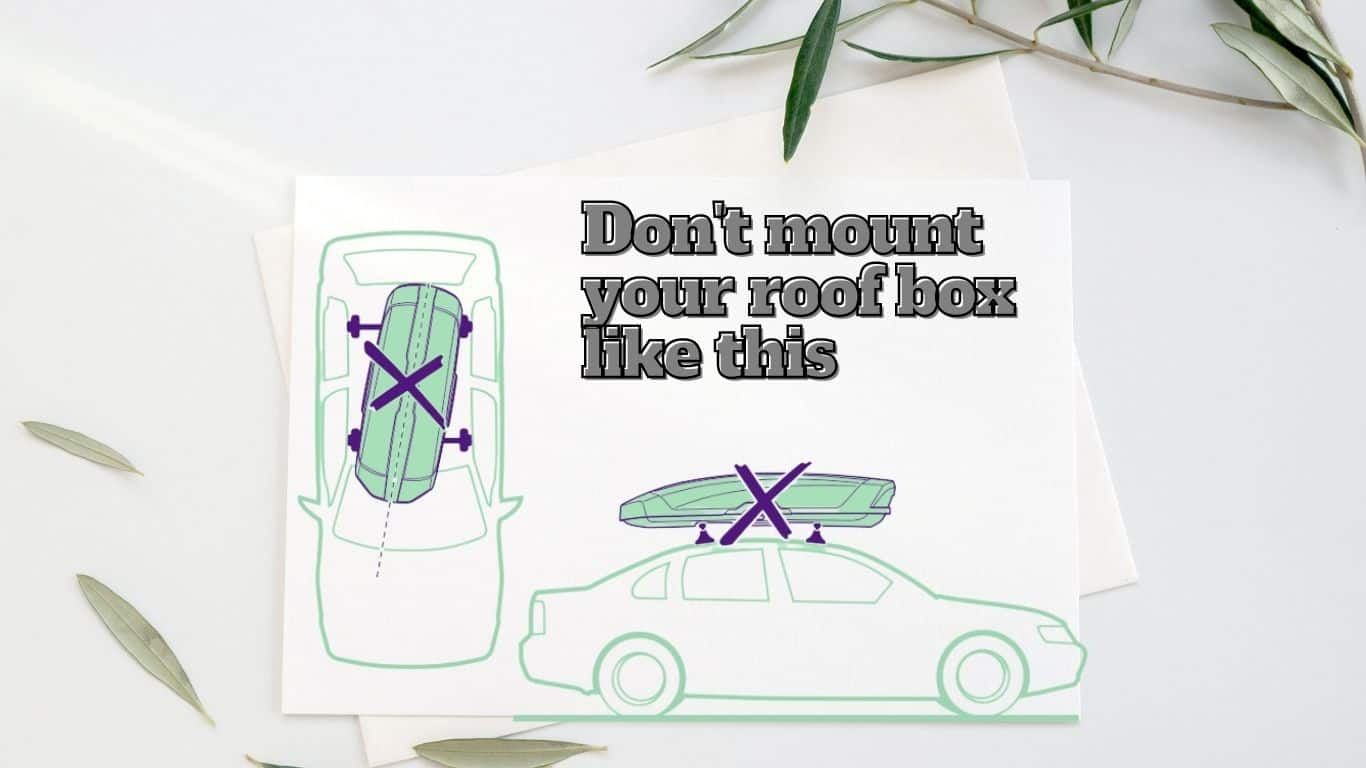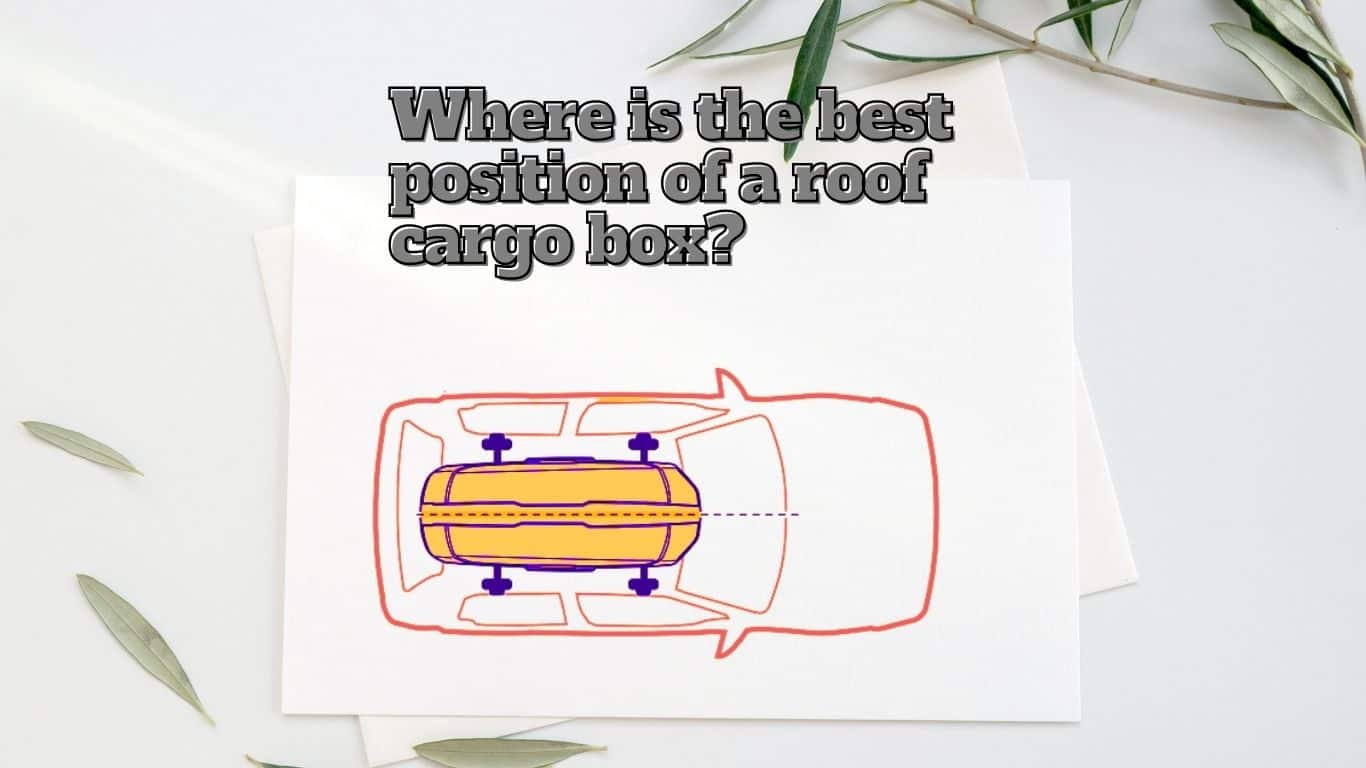 Besides, if you have an antenna on top of your car, you have to also give space to it by moving your car roof box forward or backward. After there is enough space for the hatchback, the front view, and the antenna, you can start to mount your car roof box with mounting hardware. We recommend you read the user guide several times to consolidate the knowledge and understanding of how correctly operate the mounting clips.
Using Clips
In general, there are four hollow holes on the bottom of your cargo box, and you can put the mounting clips through those holes for grasping the rack bars. The upper parts of the mounting hardware press the bottom of the cargo box to the rack system while clockwise tightening the screws.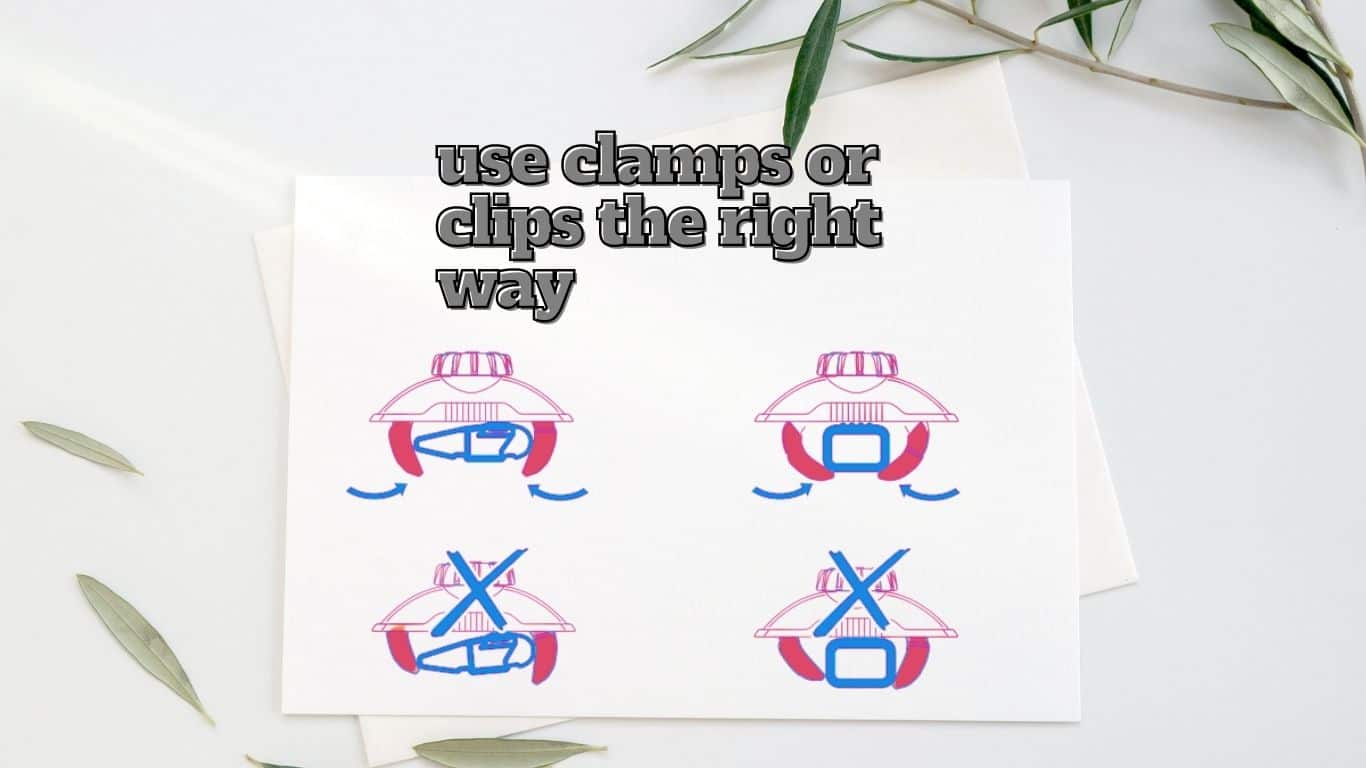 After you have tightened all the screws, you almost finish the installation of your car roof box. You close the lid and lock the key of your cargo box then you have to test the installation. You can push, pull, or lift your car roof box for 10 seconds for testing if your cargo box is hardly attached to the rack system. If it is loose, you have to tighten those clips again for safety reasons.
Time to Pack your Car Roof Box
After a correct installation of your car roof box, you can start to pack your cargo box. Do you know how to do it? If you don't, you can read How to Pack a Car Roof Box like a Pro on our site.
Mounting a car roof box to the rack system probably takes a long time at the first time, for you need to adjust the position of it and have to get familiar with the clips. However, after the first time, the installation time will decrease dramatically because, on the market, most of the cargo boxes have memorial mounting hardware.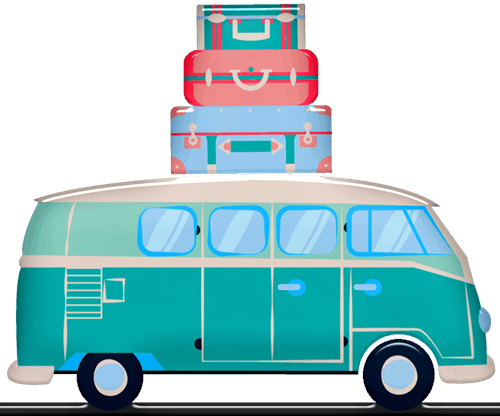 Our team is creating outdoor-gear relevant articles with passion. If our articles can help you to find the correct solutions for your questions, we will be happy about that. In the content creation process, we usually collect accurate and useful information online or offline to compile our content in an organized way. Consequently, we can guarantee that you can discover some expected answers to your questions. We appreciate your time on our site.
We are reader-supported. We get commissions for purchases made through links in this post, As an Amazon Associate we earn from qualifying purchases.