Last Updated on December 1, 2022
If you want to find a solution to load luggage on top of your vehicle with proper protection, you can use hardshell cargo boxes to transport your luggage because they are the most secure options on the market. There are many different brands of cargo boxes like Thule and Yakima, and most of these roof boxes are made of durable plastic materials; thus, they are waterproof, long-lasting, and sturdy. These roof cargo boxes have different installation hardware and assembly procedures, so expensive ones are often much easier to install and use. Otherwise, many affordable options may require more complicated installation steps than those premium ones.
You may have heard about those popular brands: Thule, Yakima, SportRack, and more. Have you heard about the Perflex brand? If you haven't known this brand, this article can offer valuable information about the Perflex Bosphorus rooftop cargo boxes.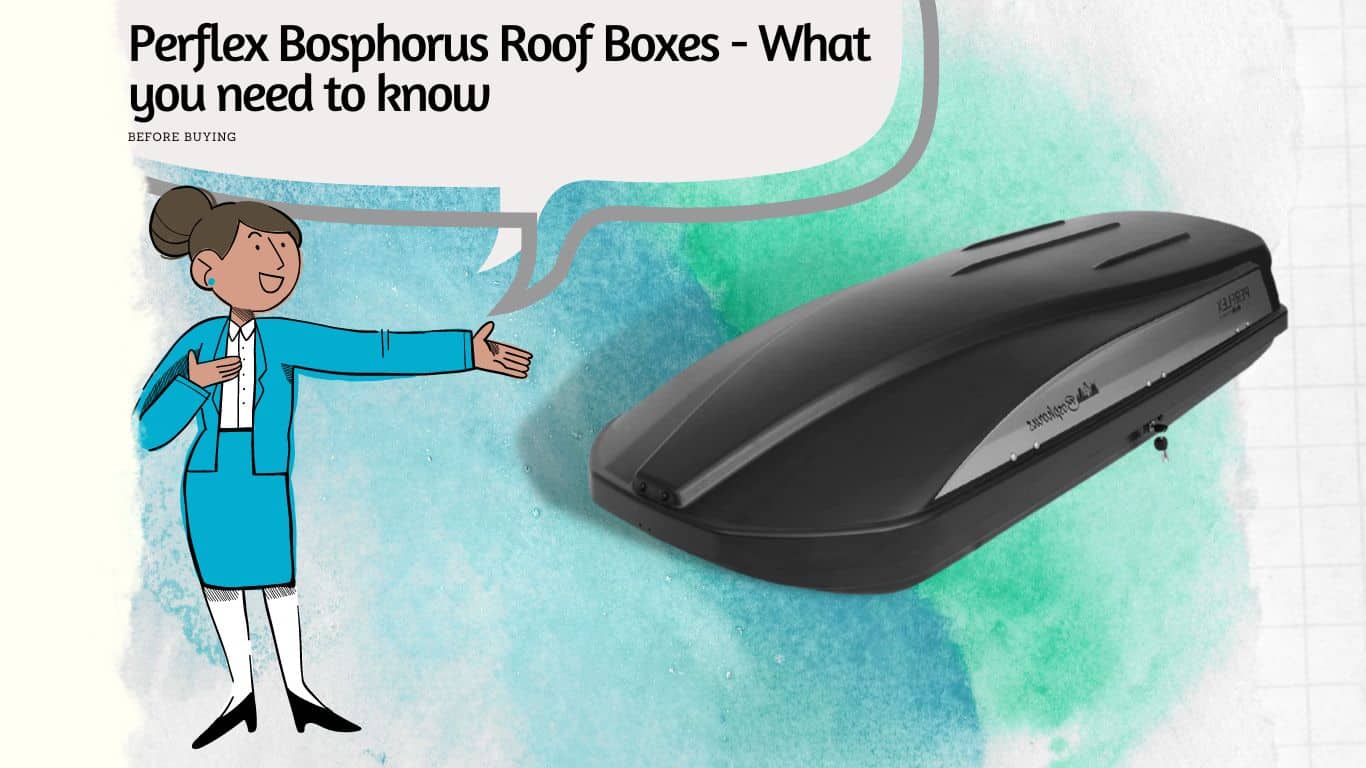 Who can use it?
You can use the Perflex roof box on most vehicles: sedans, SUVs, Vans, and Trucks, and you need to have a pair of crossbars on top of your cars. We recommend you contact the local auto dealer to require OEM roof racks for your specific car models. If you see a bare roof on your vehicle, you can follow a guide to discover some roof racks that work without roof rails.
Most outdoor enthusiasts use roof boxes for their summer camping, family road trips, hunting seasons, hiking events, outdoor training, and winter skiing. Consequently, cargo boxes have different sizes for carrying various gear or items. If you want to order a roof box, you have to estimate if you can put equipment into the box or not. Most people use the most giant roof boxes without spending too much time learning these boxes.
---
How to install it?
If you want to use the Perflex Bosphorus Rooftop Cargo Box as the additional storage space on top of your car, you must know how to mount it. First, you will receive a package box with all you need for the installation. You don't require a tool to install a roof box. The Perflex Bosphorus roof boxes have four mounting hardware, and you insert them into the holes at the bottom of the cargo box. You better install the roof box with someone else for better accuracy and security.
After the cargo box is in the wanted position, you can move it forward or backward to avoid interference with the open hatchback and the antenna. The center of the car roof is the best position for a roof box, but we have exceptions. When you want to mount other cargo carriers (like a bike rack) besides the roof box you have on top of your car, you can move your cargo box to one side.
After putting the Perflex Bosphorus roof box on top of the crossbars, you can use four mounting components to lock the roof box on the bars. You can adjust the crossbars to fit the distance between two rows of holes at the bottom of your cargo box.
Then you can rotate knobs on the mounting hardware to ensure that the roof box is tightly attached to the roof racks. You can test the installation by manually pushing, pulling, or lifting the roof box for minutes to see if it will lose or not. If the cargo box is not in use, you should take it off and store it in the garage with proper protection for better durability.
---
How to pack it?
After mounting a roof box on your vehicle, it is time to think about how to load your stuff in the box to maximize its effectiveness. In general, you should evenly distribute the weight in the cargo box to keep balance while driving your car, especially on the highways. You also need to pay attention to driving after having a roof box above your car roof. 
You cannot load liquid, explosives, large pieces of metal or wood, human, or animals in the roof box for safety. Last year, New York Post reported that a group of people tried to illegally transport two boys in Normandy, France by hiding them in a cargo box, found in a gas station.
---
How to clean it?
After using your roof box for a while, especially after a road trip, you should clean or maintain it before storing it in the garage. What are the best solutions to keep your cargo box like new? You can use some accessories like a cargo box cover to offer better protection when it is not in use.
---
Detail of Perflex Bosphorus Rooftop Cargo Box
It has two color options: Black and Silver. You can choose one to match the style of your vehicle. It is a combination of ABS plastic materials. Its dimensions are 73 x 34 x 16 inches / 185.42 x 86.36 x 40.64 cm, and you can use these numbers to estimate if you can load your stuff in the box or not. Otherwise, you also need to check if you can drive your vehicle into the garage with the extra height. After having a cargo box, you should always check the height limits when entering places like underground parking. If unexpected accidents happen, you can follow a guide to fix your damaged roof box at home.
You can use the Perflex Bosphorus rooftop cargo box almost on any vehicle, but you should ensure that the car has a platform that allows the cargo box to stand and lock on. Except for cargo boxes, you also can consider using roof bags or baskets to deliver belongings between places, but they are not secure as cargo boxes are.
Perflex cargo boxes offer 17 cubic feet (480L) of interior space for carrying belongings on the roads. It is large enough for most outdoor events and a family of four. You can put up to 130 lbs (60kg) of items in the box and use internal straps to tighten things to the bottom of the cargo box to prevent sliding when the car is in motion.
You can get 4 keys when receiving the cargo box, and you should leave one key in the car for situations when you don't have a key for opening the cargo carrier. If you don't have any keys around you, you can follow a guide to learn how to open a locked cargo box without a key.
When maintaining the roof box, you better lubricate the lock core, the mounting components, and the lid support arms for better enjoyment. The Perflex Bosphorus cargo boxes have a dual-side opening feature, and you can open the roof box from both sides. When operating a roof box on highways, you better use the passenger side to load or unload things because of safety. When packing stuff at home, you can use both sides to organize weight distribution and utilize every corner of the roof box.
Perflex Bosphorus cargo boxes weigh 35 pounds (15.8 kg), so it is not a problem for the lifting job. If you want to use a roof box to transport skis or snowboards, you can load 5 to 7 pairs of skis or 3 to 5 snowboards in the Perflex Bosphorus cargo carrier.
It is almost everything you need to know about the Perflex cargo boxes. If you have more information for us, please leave a comment below.
Perflex Exclusive Rooftop Cargo Box
Perflex Exclusive roof boxes are also available for customers who want to create additional storage space on the roofs of their cars or trucks. Perflex people use ABS plastic materials to manufacture Exclusive roof boxes to make these boxes waterproof, sturdy, and ultra-light.
In the Exclusive series, you have three color options: black, silver, and white, and its dimensions are 73 x 34 x 18 inches. You can load up to 130 pounds of items in 17.7 cubic feet of internal space.
You can find 2 straps in the cargo box, and you can use the straps to tighten items down to the bottom for better security during the trips. The exclusive series opens from dual sides, and you have better accessibility when loading things into the roof box. If your vehicle is high, you can find a car doorstep to stand higher for loading and unloading. 
More Info about Perflex Exclusive cargo boxes:
Weight: 36 pounds
Loading capacity: 130 pounds (60kg)
Bar Spreads: 22 – 36 inches (56 – 91 cm)
Volume: 17.7 cubic feet (500 pounds)
---
Conclusion
In this article, you can discover knowledge about the Perflex Bosphorus Rooftop Cargo box and compare it with other cargo carriers for final decisions.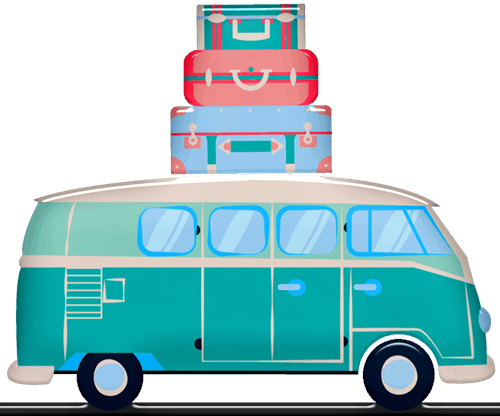 Our team is creating outdoor-gear relevant articles with passion. If our articles can help you to find the correct solutions for your questions, we will be happy about that. In the content creation process, we usually collect accurate and useful information online or offline to compile our content in an organized way. Consequently, we can guarantee that you can discover some expected answers to your questions. We appreciate your time on our site.
We are reader-supported. We get commissions for purchases made through links in this post, As an Amazon Associate we earn from qualifying purchases.