Last Updated on November 23, 2022
Are you looking for cargo boxes for Subaru Legacy(sedan and station wagon)? If you do, you can find some suitable roof boxes in this article. We picked these cargo boxes from more than a hundred options on the market, and they will work with your Subaru Legacy.
Your Mid-size Subaru Legacy has five seats for people, and it has 175 horsepower to haul everything inside of it around the cities. It has 15 cubic feet of trunk space for carrying stuff, but it is not enough sometimes. When you want to take your family to enjoy a camping holiday, you need more storage space for carrying luggage. You may want to know what you must bring for a camping event, here are the solutions.
Moreover, some people use their cars to transport snowboards, skis, golf clubs, or other long sporting gear. If they have a cargo box on top of their vehicle, that will be much easier to deliver something from location A to location B.
If you don't know what to do with a roof box, you can read an article to learn more.
There are two different models in the Subaru Legacy series: sedan and station wagon. They are compatible with various cargo carriers, and we will list several roof boxes below for each model.
Before we continue introducing those compatible roof boxes, we have to give you a list of recommended readings. After acknowledging some info in those articles, you will become more confident in choosing, operating, installing, cleaning, storing a roof box.
These articles will help you build a 360-degree knowledge map about roof boxes. Buying a roof box is not challenging anymore until you have visited our site on the Internet.
We recommend you contact your local auto dealer to buy a pair of the factory rack system or purchase one set on Amazon or Ebay.
---
Looking for a pair of roof bars?
A list of universal roof racks for all vehicles
---
For Subaru legacy Sedan
---
Yakima RocketBox Pro Cargo Box
It is an aerodynamic roof box that hauls stuff for up to 2 people within its 12 cubic feet of internal space. Yakima has been developing for decades to produce high-quality outdoor gear for global customers. You can give your trust in it because of its positive reputation around the world. The Yakima company covers its products with a limited lifetime warranty, so you don't worry about facing problems after having a Yakima product at home; the Yakima customer service will take cure of its merchandise in your life with limited conditions.
Yakima RocketBox Car Rooftop Cargo Boxes Buyer Guide
We have information about the RocketBox Pro cargo boxes on our site, so you can take a look at the article to know more detail.
---
INNO BRA240BK Ridge Cargo Box
It is the second recommendation for your Subaru Legacy Sedan. It has eight cubic feet of inner space for storing luggage, but, in total, your Subaru Legacy gets (15+8)23 cubic feet of storage room. It fits most factory rack systems, so you can contact your auto dealer to order a pair or get one online.
---
Thule Sidekick Rooftop Cargo Box
It is the third recommendation for your Subaru Legacy. It is a combination of polyurethane materials, so it is waterproof, sturdy, and durable. Its dimensions are 54 x 25 x 15.5 inches, and you can mount other cargo carriers or gear on another side of the rack bars.
Thule SideKick Car Rooftop Cargo Boxes Buyer Guide
It is easy to use because of its passenger-opening feature. You can use it to carry up to 75 pounds of items, and you can do the installation alone without a tool.
If your rack system doesn't fit it, you can get a Thule roof rack: round, square, or aerodynamic crossbars.
---
For Subaru Legacy Wagon
---
---
SPORTRACK SR7095 Skyline XL Cargo Box
It is the first option for your Legacy wagon, and you can watch an introduction video here. The video shows you the cargo box's entire installation process, and you will know more from his descriptions.
---
---
Thule Pulse Rooftop Cargo Box
It is the second option for your Subaru Wagon. We have a post about the Thule Pulse cargo box on our site, and you can know more here.
Thule Pulse Cargo Boxes Buying Guide – what we know about it
---
Goplus Cargo Box Cargo Carrier
It is the third recommendation for your Subaru Legacy Wagon. We also have a post about it on our site, and you can jump to another page to read more.
Goplus Car Rooftop Cargo Carriers Specs Guide
---
Cargo Bags, Cargo Baskets & Other Car Racks For Subaru Legacy
Except using cargo boxes, you can use cargo bags, cargo baskets, or other car racks to transport your belongings or gear between places.
A list of best-selling soft cargo bags for all SUVs, Sedans, Trucks, and Vans – Cargo bags are soft and foldable, so they are not for long-term use.
A list of 10 cargo baskets for all SUVs, Sedans, Vans, and Trucks – you can use any of these cargo baskets to carry items between locations.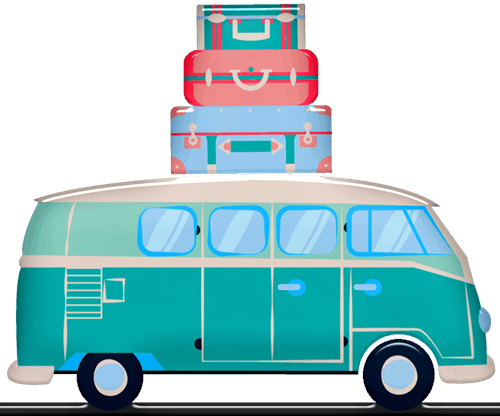 Our team is creating outdoor-gear relevant articles with passion. If our articles can help you to find the correct solutions for your questions, we will be happy about that. In the content creation process, we usually collect accurate and useful information online or offline to compile our content in an organized way. Consequently, we can guarantee that you can discover some expected answers to your questions. We appreciate your time on our site.
We are reader-supported. We get commissions for purchases made through links in this post, As an Amazon Associate we earn from qualifying purchases.