Last Updated on November 22, 2022
Do you need a cargo box for your Chevrolet Tahoe? In this article, you will find 5 car roof carriers to fit your large Chevrolet Tahoe. Chevrolet Tahoe is a large SUV with up to 122.9 cubic feet of load capacity, but many people are still seeking other ways to extend the storage room for their Chevrolet Tahoe. If you do have the same desire, you are on the right boat.
In our guess, you may want to take your family to enjoy a long way road journey or have a camping event in the woods or join an outdoor adventure group for seasonal sporting holidays. Then, you probably need to extend the hauling power of your Chevrolet Tahoe with a car roof carrier.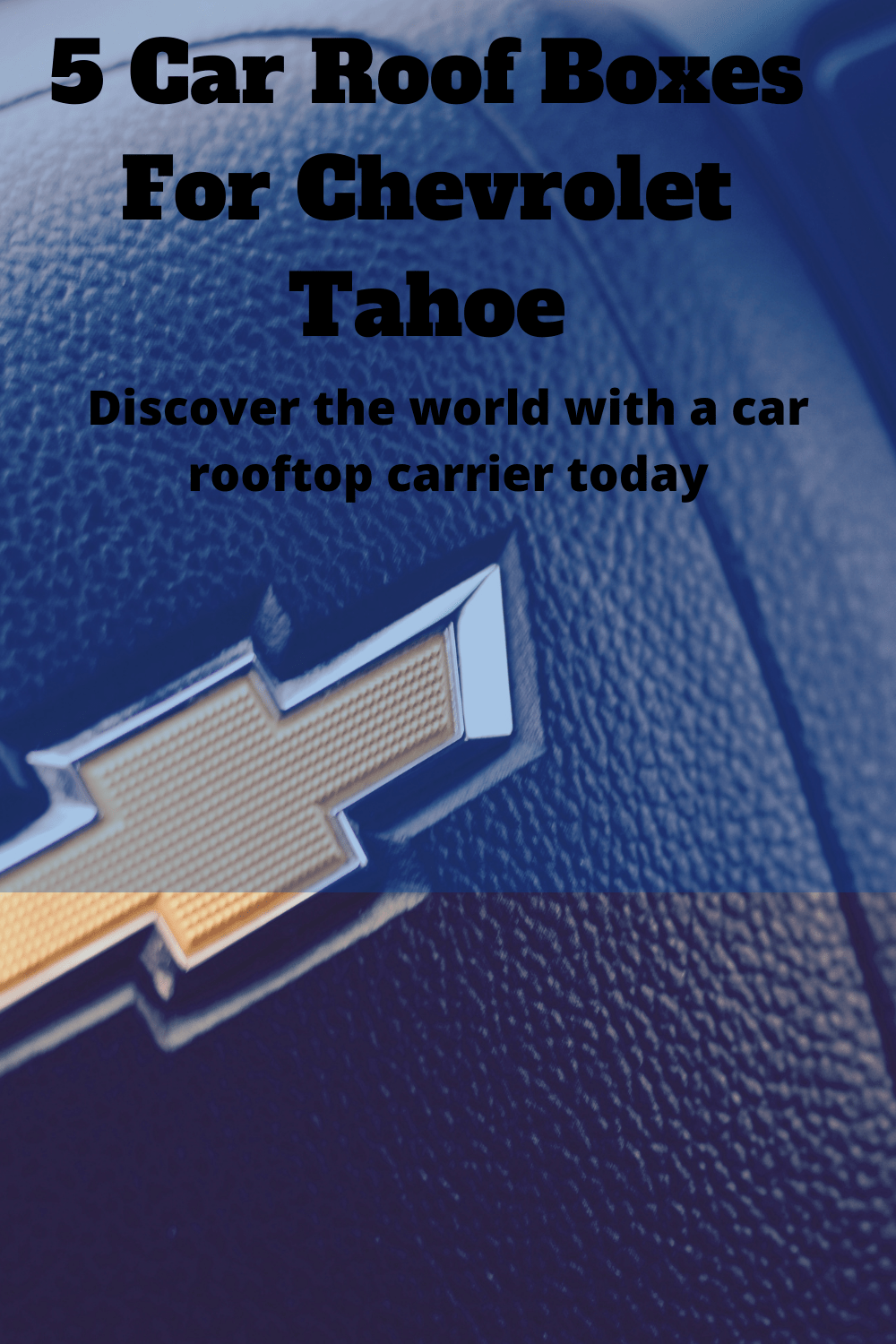 On the market, people have different options to extend the hauling capacity of a vehicle: car roof boxes, car roof basket, car roof bags, and other storage tools. Here, we are focusing on introducing 5 car roof boxes to fit both your vehicle and needs.
If you do not have much time to read over this article, there is a quick-pick list for you below.
Do you need a pair of roof bars?
We highly recommend you to contact your car dealer to require the purchase of the roof bars, or you can buy on Amazon or Ebay. (roof racks for cars with bare roofs)
---
A list of "universal" roof racks for all vehicles – you need to check the compatibility first
Quick-Pick List of 5 Car Roof Boxes For Chevrolet Tahoe
| Image | Product | Volume | Opening | Size | Weight Capacity | Links |
| --- | --- | --- | --- | --- | --- | --- |
| | Thule Motion XT | 18 Cu Ft | Dual-Side | 84.5″ x 36″ x 17″ | 165 lbs | Check Price |
| | Goplus Cargo Box | 14 Cu Ft | Dual-Side | 63" x 31" x 15" | 165 lbs | Check Price |
| | SportRack Vista XL | 18 Cu Ft | Rear-Side | 19" x 63" x 38" | 100 lbs | Check Price |
| | Thule 682 Sidekick | 8 Cu Ft | Passenger side | 19" x 63" x 38" | 75 lbs | Check Price |
| | JEGS Hard Top | 18 Cu Ft | Dual Side | 57" x 38" x 17" | 100 lbs | Check Price |
---
Cargo Bags & Cargo Baskets For Chevrolet Tahoe
When you don't want to spend money on a cargo box because of your reasons, you can think about using a cargo bag as the extra loading space on your car. Do you know the difference between cargo boxes and roof bags? If you don't, here is the article that shows the difference between these two options. We recommend you check out a list of 5 best-selling cargo bages, and you may have interests in them.
A list of 10 cargo baskets for all SUVs, Sedans, Vans, Trucks
Details about 5 Car Roof Boxes for Chevrolet Tahoe
---
Thule Motion XT Rooftop Cargo Carrier
A big company is standing at the back of this roof box. Thule company is trustable globally by outdoor enthusiasts for decades. Easy-installation will cost you 5 minutes, and it may be a two-people job. Although it is easy to install and use, you have to read the user-guide brochure several times to make a deep understanding of how to use your cargo box. When installing the Thule Motion roof box, you need to ensure that you correctly operate the mounting components. If you don't install your car roof box accurately, you will put everyone in your car at the risk of a severe accident.
Thule Motion XT Car Rooftop Cargo Boxes Buyer Guide
The aerodynamic shape of this car roof box makes it quiet under high-speed moving in the wind, so you can not hear much wind noise during your road trips. Also, the aerodynamic shape ensures that the roof box has close-to-zero effects on your gas mileage; however, in reality, according to real customer feedbacks, there may be a little but not much impact on your gas mileage.
Discover more about the Thule cargo box family.
---
Goplus Cargo Box
This car rooftop carrier is a perfect option for people who want less investment in a car roof box, and you can pay it monthly in 12 months period. It is convenient for use, and its lightweight ensures that old-age people can easily handle the installation steps.
Goplus Car Rooftop Cargo Carriers Buying Guide
This product comes with two color options: black and white, and it looks pretty cool and fashionable with its modern aerodynamic shape.
This car roof box fits most of the factory rack system, and it also works on custom rack bars.
You can check details about this product on the sellers' page.
---
SportRack Vista XL Rear Opening Cargo Box
Like other options, this car rooftop carrier is also a good option for people who prefer both quality and affordability at the same time. SportRack boxes are cheaper than Thule's, but we really can not find the differences between these two companies' goods.
SportRack Vista Car Rooftop Cargo Carriers Buying Guide
One of our friends has just purchased this car rooftop carrier, and he has tried it on a 2600 mile road trip. He installed his SportRack car roof box in 5 minutes alone, and he attached this product to his 2007 Chrysler minivan. The mounting system of this car roof box is universal fitting to most factory rack systems, and you can use it on the top of your Chevrolet Tahoe.
When our friend took his road journey with this car roof box below a thunderstorm for several hours, he went to check his luggage is wet or not. He only found a few drops of water in the roof box, and his belongings were dry and clean.
---
Thule Sidekick Rooftop Cargo Box
Your Chevrolet Tahoe is a large SUV, so you may only need a small car roof box. Sidekick is the option for you. In Thule's family, the Sidekick rooftop box is the smallest one that it only has 8 cubic feet of interior space for storage.
Thule SideKick Car Rooftop Cargo Boxes Specs Guide
It does not offer the expected space for storing things, but if you only need a small room for temporarily storing some belongings, it is a solution for your needs.
Sidekick car roof box will not occupy your entire rack system because it is only 25 inches(63 centimeters). Thus, you can also mount other outdoor equipment on the rest area of your rack bars like bicycles, skis, or snowboards.
---
JEGS Rooftop Cargo Carrier
JEGS car roof box is a large square box that can load up to 110 pounds items in its 18 cubic feet internal space. It is the most affordable one in this article, and you also can pay it monthly.
JEGS Car Rooftop Cargo Carriers Buying Guide
It is simple to use, and it works on most factory rack bars. For your Chevrolet Tahoe, it is perfect for road journeys or long way travels. However, this option is not for skis, snowboards, or other long equipment. You can store your long gears in the back seat area if you go out alone or with a few people.
This large JEGS car roof box has 4 corner locks that provide extra security to your luggage while you are away from your car.
---
Conclusion
In this article, you can find compatible cargo boxes and other suitable cargo carriers for your Chevrolet Tahoe. You have many different options to expand the storage space for your vehicle, and you have to understand the differences between these cargo carriers. Cargo boxes are the best storage hardware because they are waterproof, sturdy, and durable. Thus, your belongings can keep dry and safe in a cargo box on the roads, especially in extreme weather conditions. Cargo bags are cheap, and they are not as sturdy as cargo boxes, so choose with caution.
Other car rooftop or rear cargo carriers for bikes, kayaks, luggage, and more.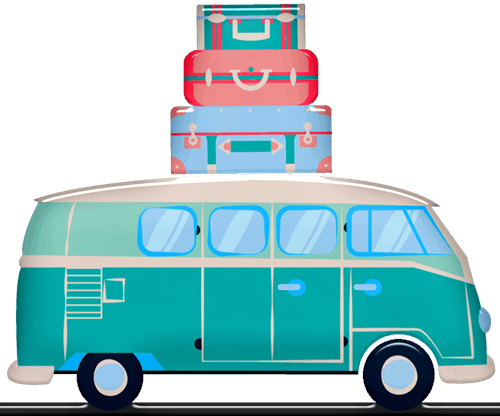 Our team is creating outdoor-gear relevant articles with passion. If our articles can help you to find the correct solutions for your questions, we will be happy about that. In the content creation process, we usually collect accurate and useful information online or offline to compile our content in an organized way. Consequently, we can guarantee that you can discover some expected answers to your questions. We appreciate your time on our site.
We are reader-supported. We get commissions for purchases made through links in this post, As an Amazon Associate we earn from qualifying purchases.