Last Updated on November 22, 2022
JEGS is a brand that is marketed in the United States. You may have heard about the JEGS rooftop cargo carrier for a while, and you can not decide to get it or invest in some other brands of cargo boxes. In this article, you will learn enough foundational info about this roof box, and you will also hear the voice of other customers who have already used it for days.
With all of the information in this content, you can judge if the JEGS rooftop cargo carrier fits both your needs and your vehicle or not. On our site, informational articles will bring you much more knowledge about cargo boxes from different perspectives. The most frequently asked questions have answers in the Informational Guide category.
---
---
Where can you find JEGS cargo carrier?
You can find JEGS cargo carriers on Amazon or Ebay.
Smaller Alternative – 10 cubic feet
Rear Opening Model – 18 cubic feet
JEGS Rooftop Cargo Carrier Kit
---
General Info
Capacity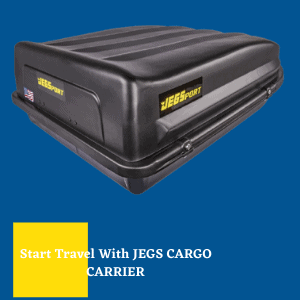 The 18 cubic feet of interior space allows you to stow accessories and luggage for your future camping, road trips, seasonal sporting events, and more outdoor adventures.
---
Loading Capacity
It can carry up to 110 lbs of items for outdoor enthusiasts. When the cargo box is empty, it is only 28 lbs(12.7006kg). You can lift it alone, but we recommend you ask for help when you are carrying it up to the top of your car.
---
4-Corner Locks
The JEGS cargo box offers a 4-corner locking system that provides added security to your belongings.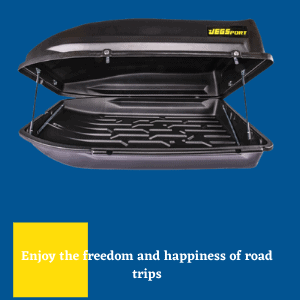 ---
Dual-Side Opening
It is a dual-side opening cargo box that allows to load or unload things from both sides. The dual-side opening feature brings many conveniences to its users.
The installation process does not require any assistance from tools but only your bare hands.
The manufacturer offers customers only one black color option. In the package box, there are the mounting hardware and two sets of keys.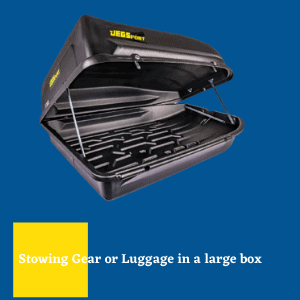 ---
Company Info
According to the manufacturer, the JEGS cargo box fits only on the crossbars that can hold 150 lbs and more. Furthermore, the manufacturer offers a limited lifetime warranty on the cargo box. If you have any problem with using it, you can contact customer service at 1-800-345-4545 for further help.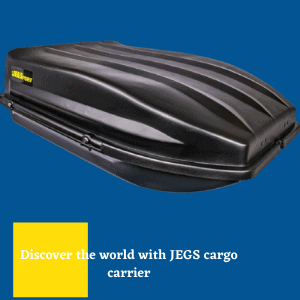 ---
Dimensions
JEGS cargo box is 57 inches (144.78cm) in length, 38 1/2 inches(97.79cm) in width, 17 3/4 inches(45.085cm) in height.
---
Compatibility
It works on round, square, and aerodynamic bars that are 4 inches in width. When you install the JEGS cargo box on the rack bars, you have to ensure that it has enough clearance for the rear hatchback, antennas, and navigation fins. We proudly announce that JEGS cargo boxes are made in the USA.
---
Frequently Asked Questions
Does the JEGS cargo carrier affect the gas mileage?
Yes, it increases the MPG at high-speed conditions. If you drive slowly down to 45 MPH, it can minimize the effect to MPG close to zero. However, on the highways, a cargo box can cause 2-3 MPG waste of fuel.
Does it work on my vehicle?
First, you have to know what type of crossbars you have. Do they suit for the use of the JEGS cargo carrier? There are two numbers you need to remember when you make your decisions. Your rack system must have the capability to hold 150 lbs or more in weight. The width of your bars must be no more than 4 inches.
Then you can search our site to find out that JEGS cargo carrier fits which specific vehicles.
Does the JEGS cargo carrier fit the Thule Aeroblade rack system?
Yes, it is suitable for the Thule Aeroblade.
Can you bring it through a car wash?
We highly recommend you not to use an automatic car washing service with your cargo box.
Does the cargo carrier work with all the rack systems?
It fits most of the square, round, and factory rack bars. However, you have to adjust the distance between your rack bars to 24 inches for attaching the JEGS cargo carrier to them with pre-drilled holes. If your rack bars are not adjustable, you can drill other thirls on the bottom of your cargo box to fit the distance between the rack bars.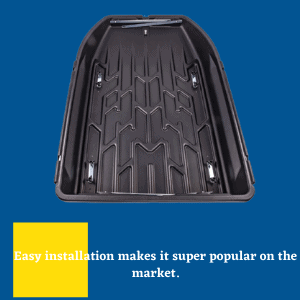 ---
Videos Of JEGS Cargo Carrier
Intro Video of JEGS cargo box
User Video of JEGS roof box
---
What do people say about the JEGS cargo carrier?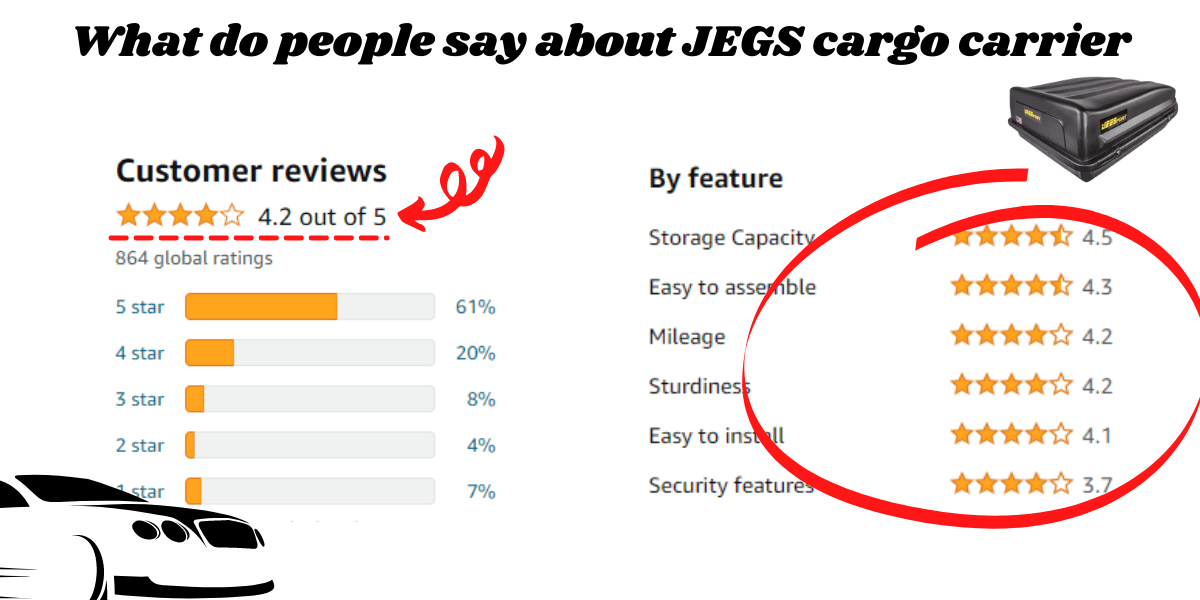 ---
Cons
---
Pros
---
---
More you need to know about Cargo Carriers
Before buying a rooftop cargo carrier, you need to ensure that there is a pair of crossbars or rails on your car roof or not. If your car doesn't have roof rails, you have to order one for mounting roof racks on it. We have a list of roof racks that are for bare car roofs, you can check out if they fit your situation. You must measure the dimensions of your car roof before purchasing a pair of rack bars for your cargo management.
If your car has a pair of roof rails, you can contact the local dealer to get compatible crossbars for holding cargo on top of it. We believe that you should get a pair of high-quality rack bars because of safety reasons.
Except for using cargo boxes, you also can consider using roof bags or baskets for transportation jobs. You can use our site to find differences between cargo boxes vs cargo bags, and cargo boxes vs cargo baskets. After finding the detail of each rooftop cargo option, you can use some product lists to learn and compare items for the final informed decision. You can find these lists: here.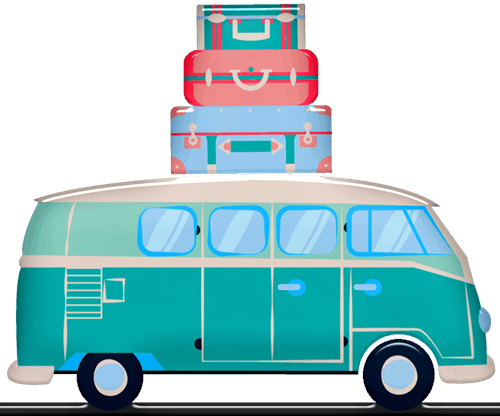 Our team is creating outdoor-gear relevant articles with passion. If our articles can help you to find the correct solutions for your questions, we will be happy about that. In the content creation process, we usually collect accurate and useful information online or offline to compile our content in an organized way. Consequently, we can guarantee that you can discover some expected answers to your questions. We appreciate your time on our site.
We are reader-supported. We get commissions for purchases made through links in this post, As an Amazon Associate we earn from qualifying purchases.