Last Updated on November 22, 2022
As we know, a car roof box can help people to carry lots of things on top of a vehicle, and there are many types of cargo carriers on the market. For example, cargo boxes are hard-shell rooftop carriers for people who want added security to their belongings. Besides, soft roof bags do not offer sturdy protection to your stuff, but they have affordable prices and foldable bodies.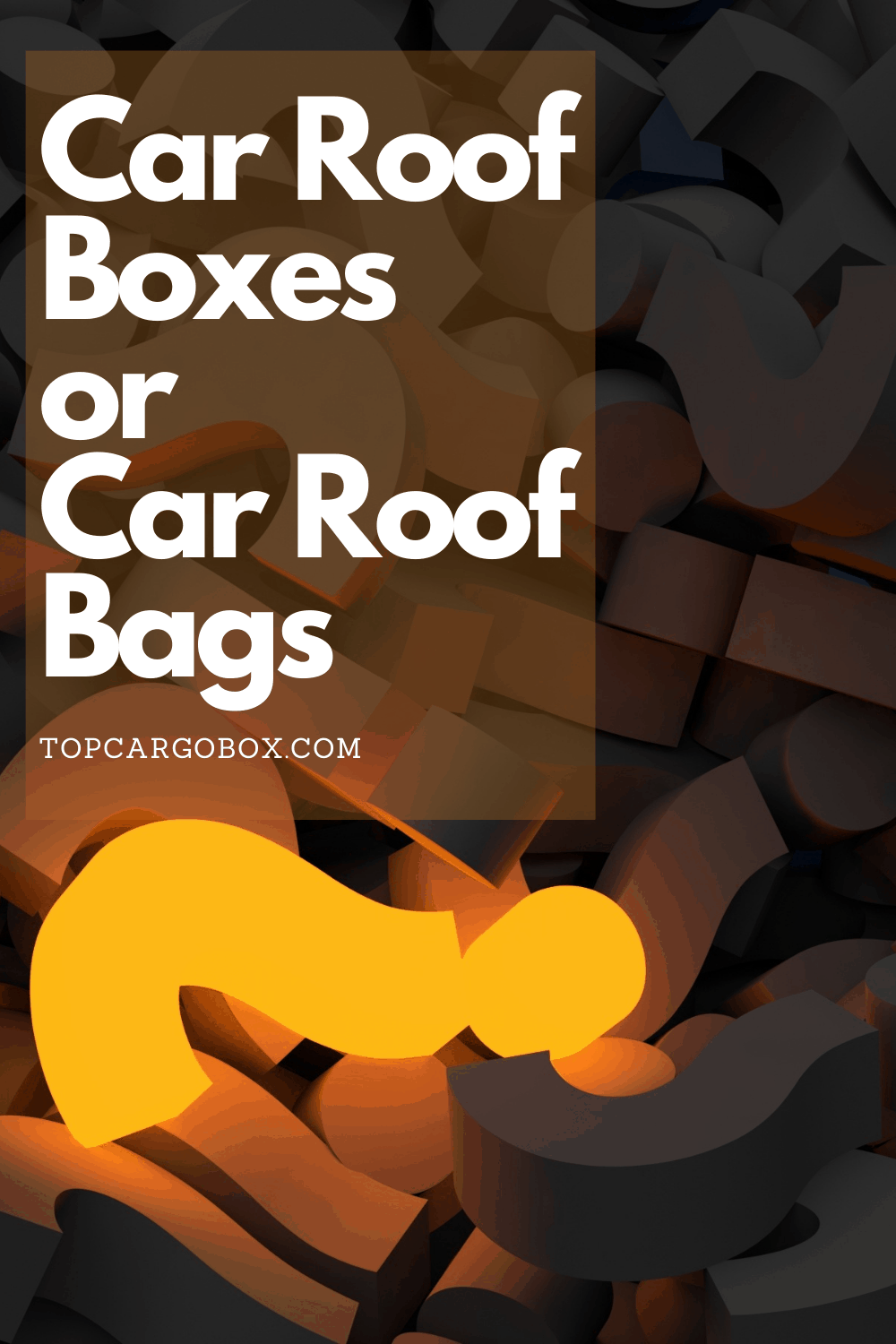 When you want to enjoy a road trip or a camping event with your friends or families, you have to bring lots of luggage or equipment to maximize enjoyment and happiness. However, most vehicles do not have enough storage space for both people and their luggage, and people have to squeeze together to provide room for belongings. In such circumstances, how can you have fun on your road trips? Your passengers even do not have the space to stretch their legs. What an awkward situation it is.
Manufacturers innovated different car rooftop carriers to help people stow their belongings on the top of their cars.
We concentrate on two different cargo carriers in this article: car roof bags and car roof boxes.
Finding the Right One
What brand of vehicle do you have? If you are new to car roof carriers, it is hard for you to choose a suitable cargo carrier that fits both your vehicle and your requirements. If you are not rushing on time, you can also read the article about tips for choosing a car roof box on our site.
We assume that you have no idea about what a cargo carrier is, and you are visiting us because you have been struggling with a squeezing carriage room of your car for a long time. A car roof carrier is a solution to your problem.
Types of cargo carriers:
Related Topic: roof cargo boxes VS roof cargo baskets
As we have mentioned above, choosing a car roof carrier is not a simple job, and you need to prepare enough knowledge to make accurate selections. You have to clearly understand that car roof carriers have different attributes like dimensions, capacity, features, and more, so diverse cars work with different-sized car roof carriers.
In general, for small cars, due to the smaller size of the car roofs, smaller vehicles usually can work with smaller size hard-shell roof carriers or roof bags. When you look for a hard-shell roof carrier for a smaller car, you have to pay attention to the capacity of around 11 to 13 cubic feet to fit the measurement of the car roof.
You can use a smaller-size hard-shell car roof carrier to carry regular-size suitcases or carry-on bags for your vacations. However, it is not suitable for carrying long gear such as skis or snowboards. You have to remember one most important tip of using a car roof carrier is never overloading it. An overloaded cargo carrier can significantly raise your vehicle's gravity center and create many potential risks to your driving.
If you have a large SUV or Van, you can consider choosing a car roof carrier with a capacity of around 15 to 18 cubic feet. It has much more space than those smaller-size cargo carriers.
What is your budget? If you will often use a car roof carrier on a weekly period. You may need to consider investing in an expensive hard-shell roof carrier because a soft roof carrier is not sturdy and durable enough to do its weekly job for you. On the market, hard-shell roof carriers are around 300 to 1000 dollars, and soft roof bags are between 100 to 300 dollars. As a result, the frequency of use can impact your direction of selecting a car roof carrier, and you also need to double-think about how you will use the car roof carrier.
When you concern your belongings' safety as the priority, you choose a cargo box rather than a roof bag because hard-shell roof boxes provide added security to your luggage. A sturdy, waterproof, and durable construction of cargo boxes will have the features to ensure that your belongings are safe, dry, and clean.
On the other hand, a car roof bag can also help you to carry things from location A to location B, but it does not offer added security to your content. Your luggage in a car roof bag has a huge possibility of getting wet or damaged in extreme weather conditions. However, if you use your cargo carrier on a low frequency and not for long way journeys, you can choose foldable car roof bags for convenience.
Final thoughts on these two distinct categories, car roof boxes require mounting on a pair of rack bars; otherwise, car roof bags are attached to the car roof with/without rack bars.
Choosing a Hard-shell Car Roof Box
Hard-shell car roof boxes are for people who want added security to their luggage and belongings. Most car roof boxes build up with ABS materials that are super sturdy, waterproof, and durable. Consequently, if you treat safety as a priority, you have to select a car roof box for your outdoor adventures.
On the market, car roof boxes are coming with a lock system, so only you can access the box with a key. If you are ready to choose a car roof box for your car, you can read other guides on our site for more info.
Disadvantages of Using a Car Roof Box
Every coin has two sides. Car roof boxes also have their shortcomings. The most significant disadvantage of car roof boxes is the price. They are expensive. However, their prices are reasonable because of their advanced features.
All of the car roof boxes require work on a pair of rack bars, so you can not use a car roof box without a rack system. On the other hand, Rack bars are also not price-friendly. If your car has a bare roof, you can refer to an article to find crossbars that can mount on a car without roof rails.
In total, If you consider investing in a car roof box, you have to spend at least 500 dollars for both a pair of roof bars and a medium-grade car roof box. First-class car roof boxes are around 1000 dollars, and the cheapest ones are between 300 to 400 dollars.
Choosing a Soft Car Roof Bags
If your budget for a car roof carrier is low, you can consider getting a soft car roof bag. However, you have to be aware that you better not stow expensive stuff in a roof bag because of safety reasons. When the weather is terrible, you should avoid using a car roof bag for carrying things. When you are away from your vehicle, you have to come back as soon as possible because your car roof bag is soft and easy to open with a sharp tool.
Besides, roof bags are seriously impacting the mileage of a car, so you have to be ready for a large amount of money for the fuel.
Conclusion
After learning the differences between soft-roof bags and hard-shell cargo boxes, you start to get the points about which one is the most suitable option for your situation. You can visit other articles on our site to generate more information about specific products to compare and find the informed decision to boost the car loading capacity.
After adding the extra loading space to your car, you can load more items and bring more friends to maximize the fun of your future outdoor life.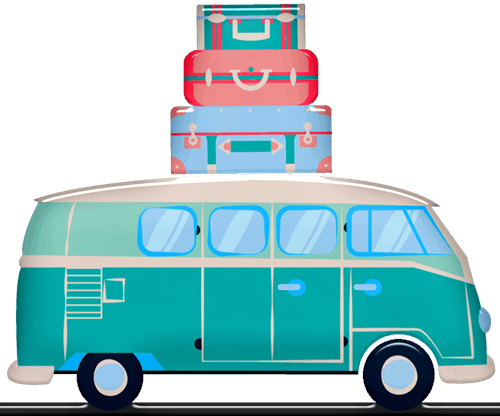 Our team is creating outdoor-gear relevant articles with passion. If our articles can help you to find the correct solutions for your questions, we will be happy about that. In the content creation process, we usually collect accurate and useful information online or offline to compile our content in an organized way. Consequently, we can guarantee that you can discover some expected answers to your questions. We appreciate your time on our site.
We are reader-supported. We get commissions for purchases made through links in this post, As an Amazon Associate we earn from qualifying purchases.