Last Updated on November 23, 2022
Do you need a cargo box for your Honda Pilot? If you do, this list helps you to find a compatible roof box for both your family and your vehicle. Why do you need to follow our recommendation to select a cargo box for your car? Choosing a suitable cargo box is challenging, and there are many different cargo boxes on the market with different sizes and varying features. If you purchase a wrong-size roof box, you cannot install it on the roof of your car.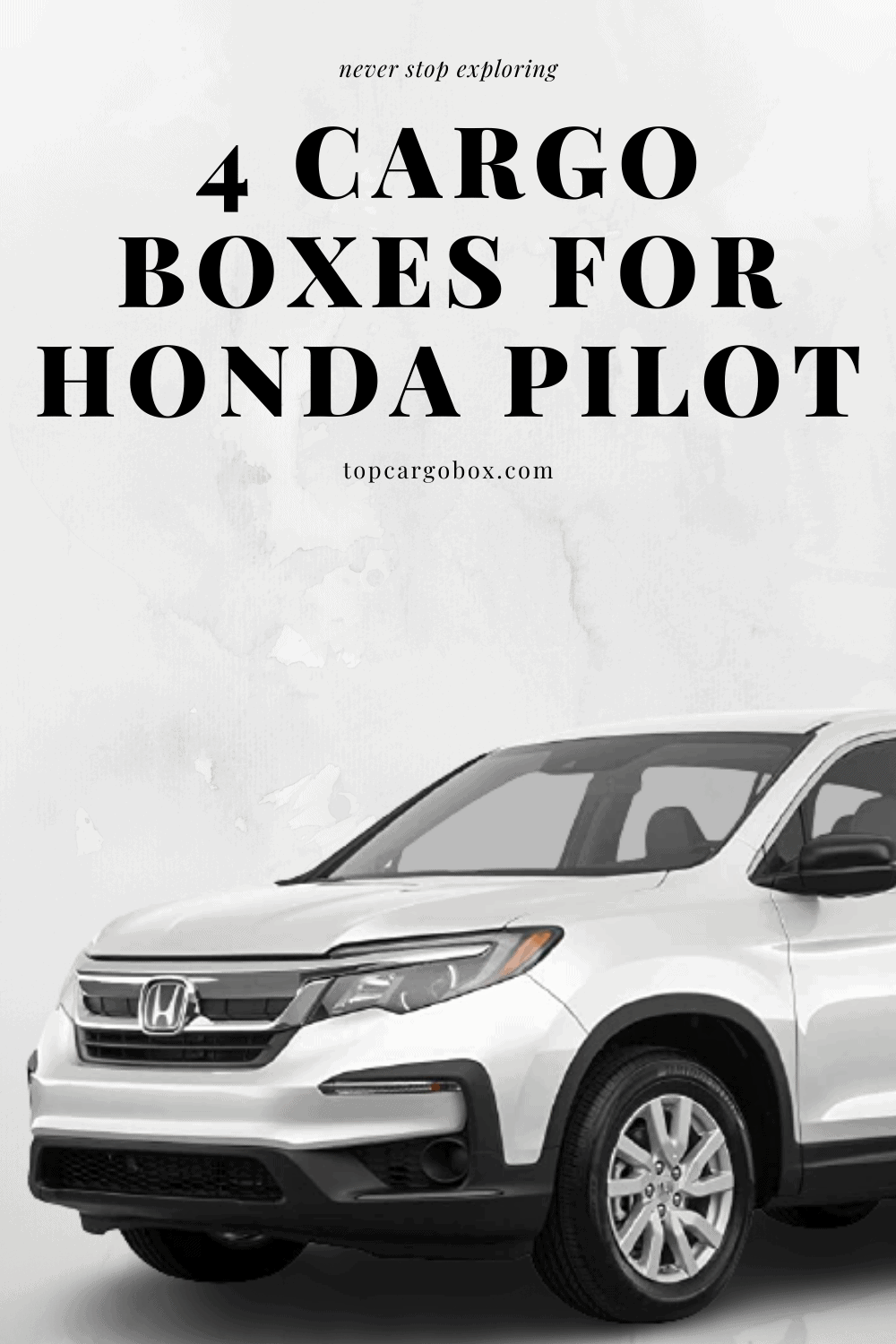 Your Honda Pilot has 16.5 cubic feet of trunk space, and if you fold the rear seat down, you can have 83.9 cubic feet of space for carrying stuff. However, when you go out with your family, you cannot fold those back seats; thus, you only have 16.5 cubic feet of room to load belongings. Consequently, you may need a cargo box to expand the storage space for your Honda Pilot to transport more luggage during your outdoor journeys or other vacation activities.
We recommend four cargo boxes for your Honda Pilot, and they are all compatible with your car.
Roof Racks for Honda Pilot
A list of universal roof racks for all vehicles – Compatibility Check Required
---
Quick-Pick list of 4 Cargo Boxes for Honda Pilot
| Image | Product | Weight | Capacity | Opening | Dimensions | Link |
| --- | --- | --- | --- | --- | --- | --- |
| | Thule Motion XT Roof Box | 46 lbs | 18 cubic feet | Dual Side | 79 x 31.5 x 15 inches | Check it Out |
| | Malone Cargo Box | 55 Pounds | 18 cu ft | Dual Side | L 78.75″ x W 32.3″ x H 15.75″ | Check it Out |
| | SportRack Skyline Roof Box | 30 Pounds | 18 cubic feet | Passenger Side | 55 x 41 x 14 inches | Check it Out |
| | JEGS Car Roof Box | 35 pounds | 18 cubic ft | Dual Side | 61.25 x 39 x 12 inches | Check it Out |
A list of best-selling soft cargo bags for all SUVs, Sedans, Trucks, and Vans & A list of 10 best cargo baskets for all SUVs, Sedans, Vans, Trucks, and your Honda Pilot
---
Detail of 4 Cargo Boxes For Honda Pilot
Thule Motion XT Cargo Box
It is the first choice for your Honda Pilot, and it is the most popular selection among people. Many specialists have been developing Thule's products with their passion and intelligence through past decades in the outdoor industry. If you want to know more about Thule's brand, you can refer to an article that shows you a brief history of the Thule company.
Thule Motion XT Car Rooftop Cargo Boxes Buying Guide
In the Thule Motion XT series, there are 3 size options and 2 color choices for customers. We recommend the 18 cubic feet option for your Honda Pilot, and you can pick a color between black or silver to fit your vehicle's style. It can load up to 165 pounds of luggage or outdoor equipment for your road trips or other outdoor adventures. You require to have a roof rack on the roof of your car to mount the cargo box, so you can contact your local auto dealer to get one. The Thule Motion XT cargo box also fits on round, square, aerodynamic crossbars, and you can find one on Amazon or Ebay.
When you install the cargo box, we recommend you ask someone to help you lift it because it is 46 pounds in weight and 200 cm in length. If you carry it alone, it may suddenly fall to scratch the printing of your car.
Before buying action, you have to make sure that if you can go through the garage entrance with it on top of your vehicle or not. If you are a skiing fan, it is perfect for transporting your skis or snowboards. According to the manufacturer, it can load 5-7 pairs of skis or 3-5 snowboards. Otherwise, it also can stow other long gear for you as fishing rods or golf clubs.
The cargo box is a combination of long-lasting ABS materials which are waterproof, sturdy, and impact resistant. It opens from two sides which allows you to load stuff from either the left or the right. The box comes with a slide-lock system that ensures that your belongings are safe on the roads. 
---
Malone Profile 18s Cargo Box
It is the second option for your Honda Pilot. It works with round, square, aero, and most factory roof racks, and it comes with quick-attach clamps that ensure you can assemble the cargo box to your vehicle in minutes without a tool. Its aerodynamic design reduces wind drag and noise when your car is in motion, especially on the highways. Its construction is a combination of ABS materials, and it is waterproof, durable, sturdy, and impact resistant. As the first option, it also opens from dual sides. When the box is not fully and securely closed, you cannot remove the key; thus, the feature prevents you drive with an unlocked cargo box. Its dimensions are 78-3/4″ long x 32-3/8″ wide x 15-3/4″ tall, and you can use these numbers to estimate if you can enter your garage door with the cargo box on top of your car. The box's interior space is enough for loading up to 165 pounds of belongings, and it is enough for 3 to 4 people. 
---
SportRack Skyline XL Cargo Box
It is the third option for your Honda Pilot. You can use it to carry what you don't want to put in your car trunk or on your back seats, and you can utilize it to transport your gear between your favorite sporting spots. However, it opens from a single side that prevents you put yourself in danger when you want to load or reach something on the highways. It provides two locks that ensure your belongings are safe all days during your vacations. It has an aerodynamic design that decreases wind drag and noise when your vehicle is in motion, especially under high-speed conditions. It offers 18 cubic feet of interior space for your needs, and it is enough for regular demands. Its dimensions are 54″ long x 39″ wide x 19-1/2″ tall, and these numbers can help you to decide if the cargo box is your pick or not. 
---
JEGS Rooftop Cargo Box
It is the fourth option for your Honda Pilot. You can put your stuff in its 18 cubic feet of inner space without worrying about damage, getting wet, or being lost. It is a US-made product that builds from HDPE plastic which guarantees that the box can handle heavy-duty jobs and stand against extreme weather conditions. As other options above, it is easy to install without tools. We have published an article that introduces it in detail, and you can know more there.
JEGS Car Rooftop Cargo Carriers Buyer Guide
---
Conclusion
In this article, we showcased four compatible cargo boxes for your Honda Pilot. We assume that you are new to cargo carriers, then you can read other articles to gain much useful info about how to choose and use a car rooftop carrier. After a reading of minutes, you can be more familiar with cargo boxes from different perspectives.
Other car rooftop or rear cargo carriers for bikes, kayaks, luggage, and more.
Recommended Reading:
How fast can you drive with a cargo box?
Can you drive with an empty cargo box?
Can you open a roof box without a key?
More in the informational guide category.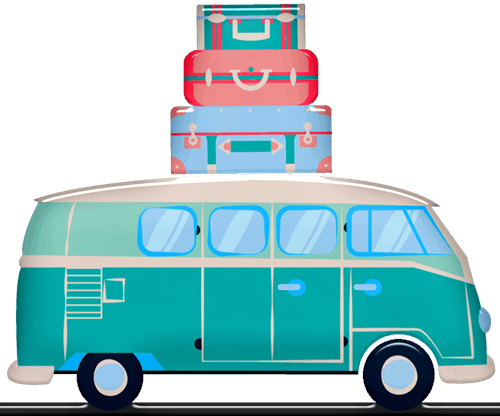 Our team is creating outdoor-gear relevant articles with passion. If our articles can help you to find the correct solutions for your questions, we will be happy about that. In the content creation process, we usually collect accurate and useful information online or offline to compile our content in an organized way. Consequently, we can guarantee that you can discover some expected answers to your questions. We appreciate your time on our site.
We are reader-supported. We get commissions for purchases made through links in this post, As an Amazon Associate we earn from qualifying purchases.