Last Updated on November 23, 2022
You may need a car rack to carry gear or equipment from home to your favorite camping spots or skiing grounds. However, how to find the right rack system for your stuff? It is a challenge to pick a choice without any knowledge or help from professionals, so we are here to assist you in choosing the best car racks for your specific gear or equipment.
What is a car rack? A car rack is an accessory that provides extra hauling capacity for your vehicle; for example, after having a roof rack, you can mount a cargo box on it for transporting luggage between locations. We have many kinds of car racks to choose from on the market for our active life; moreover, they have different brands, qualities, and features. Consequently, we can narrow your selection range down to several options that may be better than others according to our career experiences and professional knowledge.
What to think before picking a car rack:
What do you want to bring on the go?
We don't know what you want to bring when you decide to go for an outdoor adventure, so we stand in the shoes of most outdoor fans to discuss the question with examples. Most of us use car racks to hold bikes, kayaks, skis, snowboards, fishing rods, golf clubs, luggage, furniture, package boxes, equipment, and more. As a result, a car rack is the most vital part of the added hauling capacity for a car. By reading through this article, you can get crystal clear about which type of car racks most fit your needs. (what you must bring on a road trip)
What is your car?
You know your vehicle better than anyone else, so you have to teach yourself about what car racks your vehicle support, and how much weight your car can hold without a problem. If you are not sure about the above concerns, you can contact the auto dealer to get answers for safety reasons. Moreover, we assume that you don't have time to communicate with the auto dealer for information; however, you can leave your questions to the car racks' manufacturers because they know your worries and the compatibility problems.
Check your car roof
Does your car have a pair of roof rails or a receiver hitch? If it does, you have to tell the manufacturer about it (with the dimensions). Otherwise, if your car roof is naked, you may need to install a roof rail before building the extra storage space on your vehicle.
Kinds of Car Racks
We have a list of 6 often-used car racks for you with their general info, so you can read through each one of them to ensure which one is the most suitable guy for your situation.
Spare Tire Racks
It is compatible with vehicles that hold the spare tire on the trunk gate like large SUVs or sport SUVs. When you want to use it, you must use tools to take off the spare tire and install the rack onto the holder. This type of car rack can carry bikes only.
Editor's Pick:
Truck Racks
If you have a truck, you can use it to carry bikes. It is easy to use, and you assemble it to your truck's plat bed and hold your bikes on it. That is all, and this type of truck rack is popular.
Editor's Pick:
Hitch Racks
A hitch receiver is an extension part at the back of your vehicle for towing a trailer, but nowadays, people use the hitch to hold other items. However, when you decide to use the hitch rack, you have to contact the local auto dealer to get one; in addition, we don't recommend purchasing a hitch receiver online, unless you understand what you are doing.
Editor's Pick:
Roof Racks
They are popular choices among outdoor lovers because they are versatile and easy to use. When you want to use one, you can check the compatibility with your auto dealer or the roof rack's manufacturer. You keep in mind that never overloading the roof racks with heavy items because your car roof does not support that weight. You can find relevant info on your vehicle's manual brochure. After installing a roof rack, you can mount bikes, kayaks, fishing rods, golf clubs, cargo boxes, cargo baskets, and more on it for transportation. If your vehicle is high, a roof rack may not be a good choice for people who cannot easily reach that height.
Editor's Pick:
Carrying Bikes
When you want to use your vehicle to transport your bikes, you can have 5 options to achieve that purpose.
Hitch Racks
This type of rack can hold your bikes at the rear of your car, and they connect with the hitch receiver. It is super simple to operate, and you can lift your bikes to it for holding without a hassle. However, it makes your vehicle longer than usual, and it stops you from opening the trunk without taking your bike off the rack. If you decide to choose one as your bike holder, you must check the compatibility of your hitch receiver. Usually, you communicate with the manufacturer about the size of your hitch receiver, and he would check for you.
Do you know we have two types of hitch racks on the market for car owners?
Tray-style bike racks: It prevents the bikes' swaying and separates them with space, so bikes don't get hurt during travel. Consequently, tray-style bike racks are expensive, and they even can carry heavy motorbikes with ease. The mast-style bikes racks can not do the above, but they are much cheaper.
Editor's Pick:
Mast-style bike racks: It holds your bikes beside a mast, and your bikes evenly hang on the top of the mast. If you carry multiple bikes at a time, they may sway and connect during the travel. Thus, a long-way trip may cause damage to your bikes because of the swaying and connection. When you decide to give the mast-style bike racks a try, you may need to mention your bikes' dimensions and shapes to the manufacturer for compatibility concerns.
Editor's Pick:
Car Rooftop Bike Racks:
Rooftop bike racks are the most popular choice among cycling lovers because they are much secure than other options. For convenience reasons, rooftop bike racks stand above the other rack systems because they don't interfere with the car hatchback, and you can access the trunk when you want to. For compatibility reasons, we recommend you contacting your local auto dealer to ensure that you can use the wanted one without a problem. However, if your vehicle is high, you may need a ladder to put your bikes onto the racks and lock them. In general, rooftop racks lock the bikes' wheels and fork in position for preventing swaying and sliding.
Trunk Racks:
It is easy to tighten to the hatchback by using several straps, and it is compatible with most vehicles. It is affordable to most people, and it can hold up to three bikes. When you don't cycle very often, you can consider using it for less investment on something that you don't use too often.
Truck Racks:
Do you drive a truck? If you do, truck racks are your choice. You can install these racks on the flatbed to hold more than 5 bikes or other heavy motorbikes without a hassle. These racks lock the wheels and forks of bikes to put them in position without swaying and sliding, so it is super secure, even in mountain regions.
Carrying Skis or Snowboards
We assume that you are a fan of skiing and snowboarding, so you may need extra space to transport your skis or snowboards in your car between your favorite skiing spots. You have several options to achieve that purpose:
You can know more by reading a post on our site to discover options for transporting skis or snowboards on your car.
Tips for Choosing a Car Rack
Taking out your car manual to read carefully for finding the correct info about roof weight limitation and other relevant statistics about your car's hauling capacity is a vital step before investing in a car rack. If you cannot find related info, you can phone your car's manufacturer to require help on demands. If your vehicle has a hatchback, the rack system must not interfere with the fully opened trunk gate. Otherwise, it is not convenient for your outdoor life.
When you decide to choose one car rack to transport the long gear like kayaks on the car roof, you should order a roof rack that is one size longer than you planned to buy because you can cut longer to fit but cannot make the shorter to grow.
It is always the right decision to use straps or bungee cords to tighten your cargo carriers for safety reasons.
You don't need to choose a car rack that is 100 percent of metal materials, but usually, a good one contains at least 30 percent of the metal in it. We recommend those aluminum racks because they are light, durable, and easy to maintain.
Editor's Recommendations:
Thule Complete Crossroad System
If you want a high-quality one, it is the best choice for you. It comes with four feet, two 50″ bars, and four feet-locks. Whatever your car is, it fits most factory roof rails. However, we recommend you contact Thule customer service for confirmation about the compatibility. According to the manufacturer's specifications, its weight limitation is up to 165 pounds.
If your vehicle doesn't have a roof rail, you can get one from your local auto dealer. If you have roof rails on your car, you can use the Thule Complete Crossroad System without any concerns.
When you don't carry stuff on the go, you can take it off to avoid accelerated depreciation.
---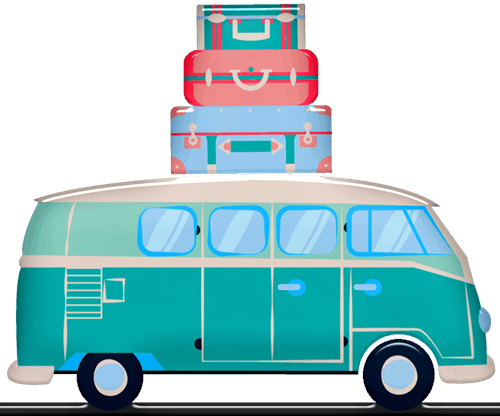 Our team is creating outdoor-gear relevant articles with passion. If our articles can help you to find the correct solutions for your questions, we will be happy about that. In the content creation process, we usually collect accurate and useful information online or offline to compile our content in an organized way. Consequently, we can guarantee that you can discover some expected answers to your questions. We appreciate your time on our site.
We are reader-supported. We get commissions for purchases made through links in this post, As an Amazon Associate we earn from qualifying purchases.