Last Updated on September 18, 2023
Do you want to travel with your whole family to create memorial moments? Do you need some practical tips to make your journey more enjoyable? You can use this article to modify and update your traveling plan to meet your specific needs. Travel is a big topic, and we will go through it in different paragraphs. We recommend you think of road trips rather than traveling by planes or trains because of the global pandemic. You can use the "Content Menu" below to quickly jump to what you may be interested in and read on for what you need.
---
Traveling with kids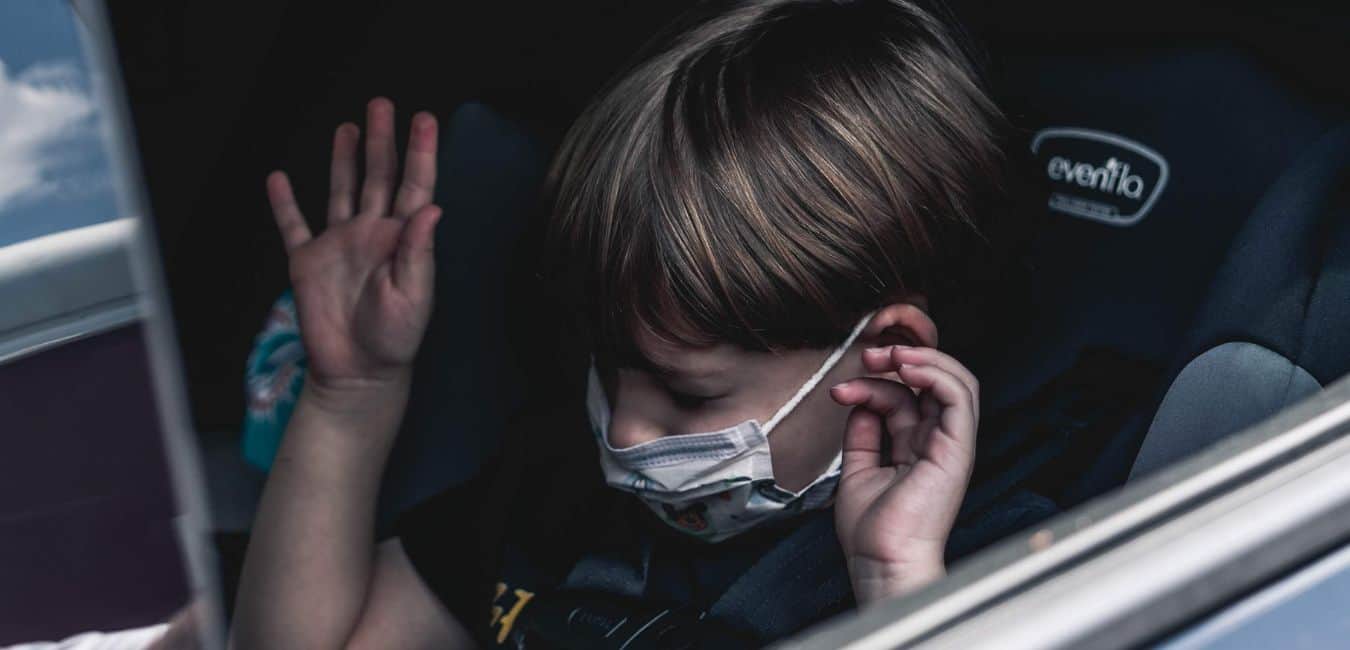 If you decide to travel with your kids this summer, you should prepare some knowledge to make your kids quiet and patient during the trip. Here are some survival tips for your consideration:
---
Toys that kids can play with
While driving on the roads, your kids will not stay in their seats and be calm all the time like adults do; consequently, you need a working method to deal with their naughty instincts. You can prepare some toys that are only available in your car, so your kids can stay curious about them.
Not all toys are appropriate for kids on the roads, those toys that can attract kids' attention are better choices. Many manufacturers think in your shoes, and they produce toys that are perfect for road trips.
Here are some examples for you:
---
Dry Erase Boards
They are not just a board. Your kids can use markers to draw on the boards and make creative pictures. Most Dry Erase Boards are environmentally friendly compared to papers. They are not only for kids but also for students, teachers, adults, work, and more.
Your kids can use the boards to practice writing and drawing, and you can use the boards to record notes on the roads. It is convenient to use for most families, especially on road trips.
---
Etch a Sketch
It is an alternative to Dry Erase Boards, but it is a classic toy that uses old technology to draw pictures with lines. Your kids can use two knobs to draw horizontal and vertical lines to produce creative works. The Etch a Sketch is easy to use, and you can erase the mark by shaking it once.
---
Activity Boards and Games
These boards are for kids in kindergarten. Kids can interact with the boards to gain different skills. Most of these boards have voices and lights to tell short answers or tips. Your kids can learn specific types of knowledge after playing with these activity boards or games.
These boards are attractive, especially if your kids love to play on them. Your kids can spend hours on these boards without interrupting your business. You can stay focused on driving or napping.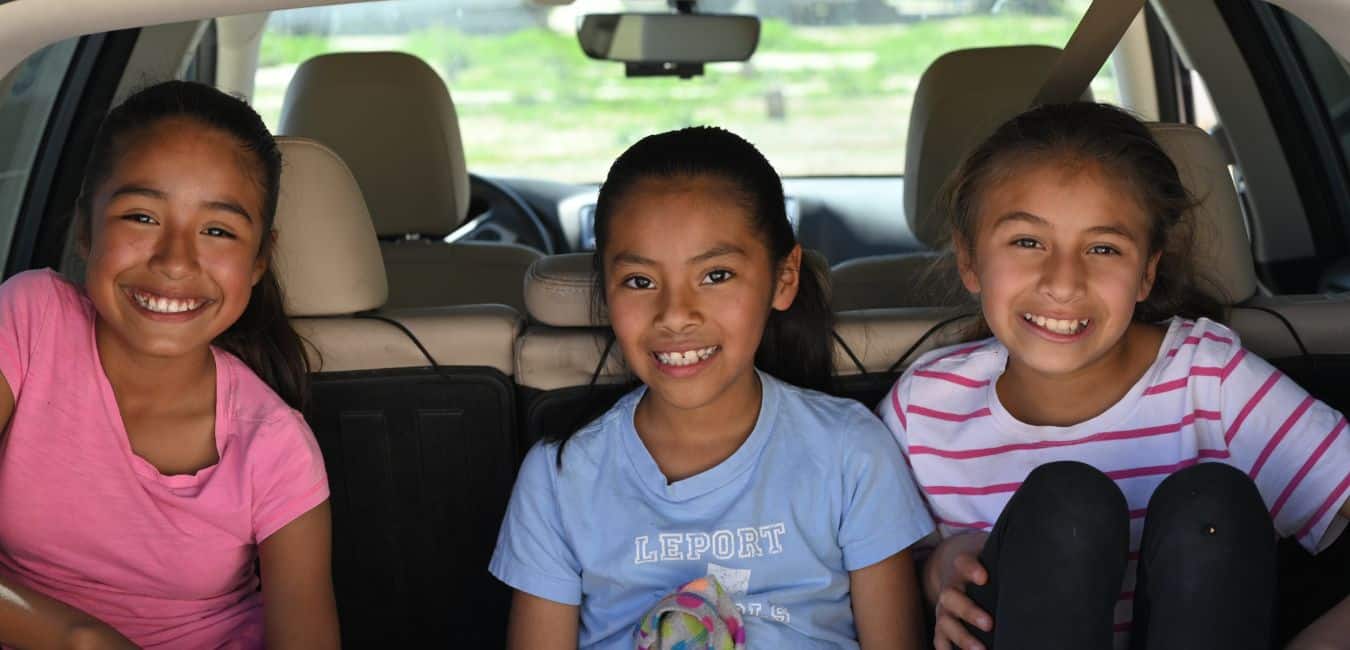 ---
The Reward for Being Quiet
Some parents have strategies to deal with their kids on a road trip with coins. You can prepare some coins and tell your kids to earn rewards during the road trip by being quiet and obedient.
It is a little investment, but it may bring a comfortable holiday to your family. Alternatively, you can give your kids a roll of quarters and tell them the rule of the game is that you will take one coin each time they start making noise, arguing, doing unacceptable things, etc.
At the end of the game, your kids can spend the money left to buy anything they like on the road journey or save it for future shopping.
---
Final Words For Parents
When traveling with kids, you should be patient. You can check a list here to prepare some essentials to maximize the fun of your family journey and create more enjoyment for your children. Don't forget to bring some mouth masks to prevent "the virus"! Tell your kids to wash their hands before eating.
---
Security Tips For Summer Vacation
Summer is a perfect time for road trips and other outdoor adventures. It is critical to learn some safety tips before driving out with your companions. You can follow this guide to learn how to check your vehicle before a road trip. Here is more that you need to pay attention to while preparing for a road journey:
---
Luggage
Whatever you bring on a road trip, you must keep an eye on them and keep them in position after leaving a place. Some persons lost their wallets, purses, glasses, hats, and other belongings after leaving a camping location. You can consider using lockable cargo carriers to keep your luggage safe and secure when you are away from your vehicle.
You can put essentials separately in a shoulder bag that goes with you. We recommend you leave your passport, ID cards, keys, cellphone, and other things that you think are important to you in the shoulder bag.
---
Sleep Well:
A night of good sleep is pretty significant to the drivers on road trips. If a driver has sleepy eyes and drives on a road trip, the driver possibly creates fatal accidents. Thus, you have to sleep well if you will drive tomorrow.
If you cannot sleep well at night, you can take naps during the day. When sleeping on the roads, you can park in a parking zone or a place away from the highways. Short sleep can solve the problem for hours and guarantee your family's safety and security.
Chewing gum is also a solution to sleep eyes, but it is not what we recommend. You can drink coffee to stay focused on driving, and coffee is a better option compared to gum. You can eat some chocolate to stay awake, but it is not a fast way to deal with the sleeping brain.
---
Sunburn:
It is a real problem that may ruin your vacation and bring some skin diseases. You better take some protection to prevent sunburn at the destinations. Sunglasses and sunscreen are must-have stuff on a road trip, and you have to prepare more than for yourself.
---
First Aid
It is a good idea to bring some medicine and medical supplies on a road trip, especially if you have kids around. You can use a First Aid Kit to deal with most known health problems and injuries during a road trip.
---
Travel with your pets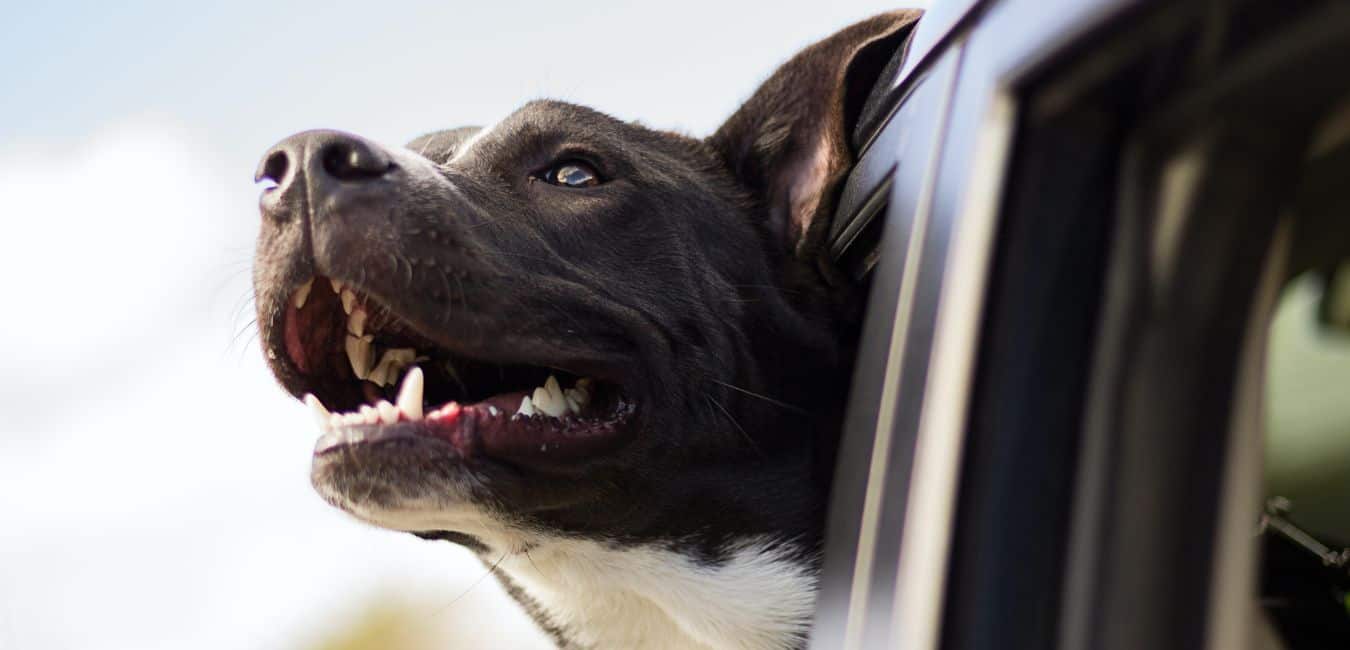 If you decide to take your pets with you on a road journey, it can bring you much fun. We have some advice for people who plan to travel with their pets:
---
Well Prepared
Here is a list of items that you may need to bring for your pets:
We don't know what pets you have there, so they are treated differently with various things. You can make a plan to get ready for what will happen with your pets on the roads.
If you have dogs or cats, you better bring some cleaning supplies to deal with what they left behind. When vacationing with your pets, you better keep an eye on them to prevent them from damaging furniture in a hotel, a rental house, or a condo. If they do, you may need to pay for the results.
When planning a road journey with pets, you better consider more factors than usual. You cannot go some places with a pet, and you cannot do something with a pet. You better not choose a high-rise hotel to live in when traveling with pets because you need to walk them regularly.
An independent guesthouse is the best choice for people who travel with pets because they can go out into the woods when the door opens.
---
Final thoughts on traveling with pets
If your pets are not well-trained, you can leave them at home. However, you need to pay someone to take care of them and walk them regularly. You can install a remote camera to watch your pets when you are away from home, and when an emergency happens, you can immediately contact the people who are on duty for that.
---
What to think when making a travel plan
You already have some destinations in your mind for this summer, don't you? Can you share your plan with us by using the comment section below? We believe your knowledge can help many others.
---
Flexibility
A plan has flexibility. You can modify or cancel points when it is necessary. If you stick to the original list to achieve everything, you probably end up disappointed. You may require a backup plan to make your journey more joyful.
When driving on a road trip, random stops can build unforgettable memories and stories.
---
Food
Check the map to find close-by restaurants on the routes, and you won't miss any meal time. You can use Google Maps or other apps to find food courts near the locations. It is a good idea to prepare some snacks.
---
Cargo Management
If you decide to drive your car, you may need extra storage space for carrying the entire luggage for your family. You can use a cargo carrier to make your vehicle capable of loading more items.
You can use roof boxes, bags, or baskets to create additional space on top of your car for transporting equipment or gear.
If you want to take your bikes in the car, you can use bike racks to enjoy a bike hiking out there. It is possible to transform your vehicle into a multiple-functional loading machine. You even can add hitch-mounted cargo carriers to carry the large device (furniture, scooter, wheelchair) on the roads.
---
Conclusion
You can use this article to learn how to prepare for a better holiday trip with your family or friends. Please feel free to contact us to share your road trip plans.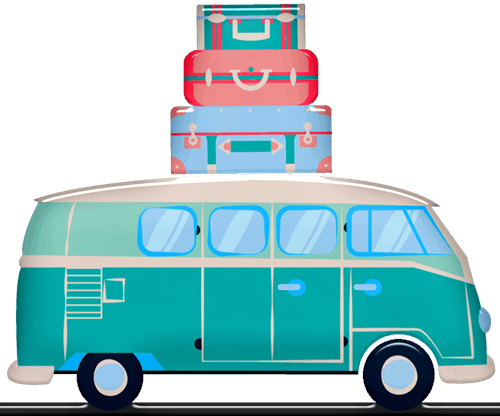 Our team is creating outdoor-gear relevant articles with passion. If our articles can help you to find the correct solutions for your questions, we will be happy about that. In the content creation process, we usually collect accurate and useful information online or offline to compile our content in an organized way. Consequently, we can guarantee that you can discover some expected answers to your questions. We appreciate your time on our site.
We are reader-supported. We get commissions for purchases made through links in this post, As an Amazon Associate we earn from qualifying purchases.