Last Updated on November 22, 2022
Thule, a famous global company, concentrates on producing high-quality outdoor gear like Thule Pulse car roof boxes and other relevant outdoor equipment. An advanced production line and effective customer services make sure that the Thule company is standing at the top of its industry. However, for car roof boxes, the price is much higher than other same-grade products from other brands.
If you are new to the car roof box, you can visit other pages on our site to build some foundational knowledge about roof boxes. For instance, you can discover five common reasons for using a car roof box, the ways to clean a car roof box, the guide for selecting a car roof box, and a complete guide to the Thule company and its products, and more.
On the other hand, if you are looking for roof boxes for a specific car, you can use the menu to locate a guide for that purpose.
In this article, we will mainly discuss the Thule Pulse roof boxes and their features. At the bottom of this page, you will also find some real customer feedback.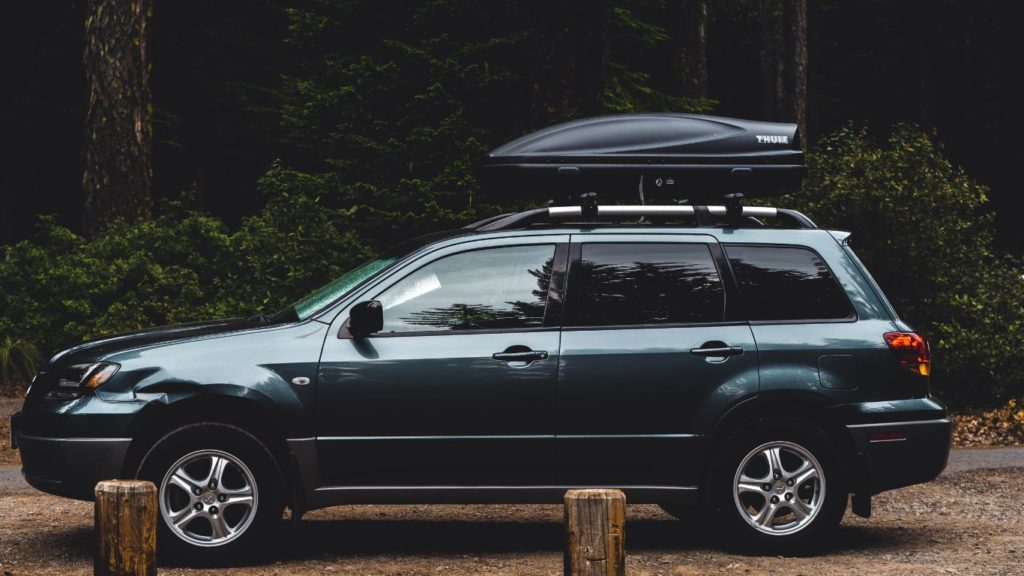 What is its name?
Thule Pulse Car Roof Boxes or Cargo Box or Car Rooftop Carrier
What color is it?
Black
What brand is it?
Thule Pulse Series
Info about Thule Pulse Car Roof Box
On the market, the Thule Pulse cargo box is the best seller with trustable quality in the Thule cargo boxes family. It comes with three different loading capacities: 14 cubic feet, 16 cubic feet, and 11 cubic feet. These numbers are representing the large of the roof box and its loading limitation. For example, an 14 cubic feet option can help you load up to 110 lbs(49.8952kg) on your road journeys. There are three options in the Thule Pulse series: Pulse Alpine(11 cubic feet), Pulse Medium(14 cubic feet), and Pulse Large(16 cubic feet). These three options have the same loading limitation which equals 110 lbs(49.8952kg).
Although the Thule Pulse series' three options have the same loading limitation, the manufacturer molds them into different sizes for different demands. Many people use car roof boxes to carry their snowboards or skis in the winter season, so the maximum length of skis or snowboards is 210 cm for Thule Pulse Alpine, 155 cm for Thule Pulse Medium, and 181 cm for Thule Pulse Large. You can not overload a cargo box for any reason, and you have to learn how to pack a car roof box for security reasons.
---
Thule Pulse Medium
---
Thule Pulse Large
---
Thule Pulse Alpine
---
What can you do with it?
Are you an outdoor enthusiast? If you are, you do need a car roof box for carrying luggage or gear for your next outdoor adventures. For a family, a car roof box is also a useful accessory to maximize the happiness and enjoyment of road trips or camping events. We have an article that talks about this topic, so you can jump to that page for more ideas.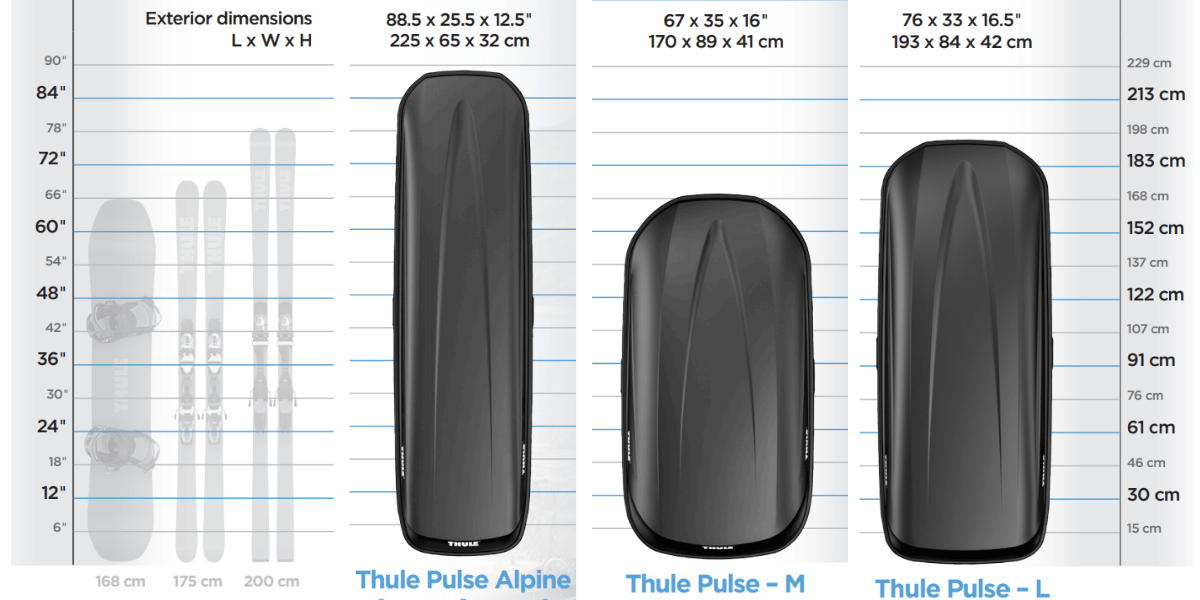 What features do they have?
First, the manufacturers use high-tech ABS materials to build the Pulse series, so they are light, durable, waterproof, and sturdy. The Pulse series car roof boxes protect your essentials on your road trip from extreme weather, thieves, unexpected accidents, and other potential risks.
Second, the Pulse series offer fast-grip and quick-mount systems that you can operate in seconds with one hand. Consequently, You do not have to worry about installing the Thule Pulse roof boxes.
Third, You can open the Thule Pulse roof boxes from dual sides, and the dual-opening feature provides many conveniences for using the roof boxes in real-life conditions. For example, when you are loading stuff at home, you can open both sides to utilize every corner of your roof box. Besides, when your car stops under a tree branch, you can open the other side to take stuff out. However, you also can move your car a little bit farther. In general, the dual-opening feature is mainly designed for an effective and convenient packing time.
Fourth, the advanced locking system offers added security to your content. It only allows the users to pull the key out after they have securely and accurately locked the system.
Fifth, an aerodynamic shape creates not only aesthetic results but also fuel-saving effects. On the other hand, the aerodynamic design also reduces the wind noise on the highways.
Do I need a roof rack for the Thule Pulse series?
Yes, you do. The Thule Pulse series are compatible with Thule rack systems and most of the factory rack systems.
User Videos
Thule Pulse Medium Size User Video
Thule Pulse Large Size User Video
Thule Pulse Alpine Size User Video
A camper shows how to install a Thule Pulse Cargo Box on top of her TOYOTA car.
What Do People Say about it?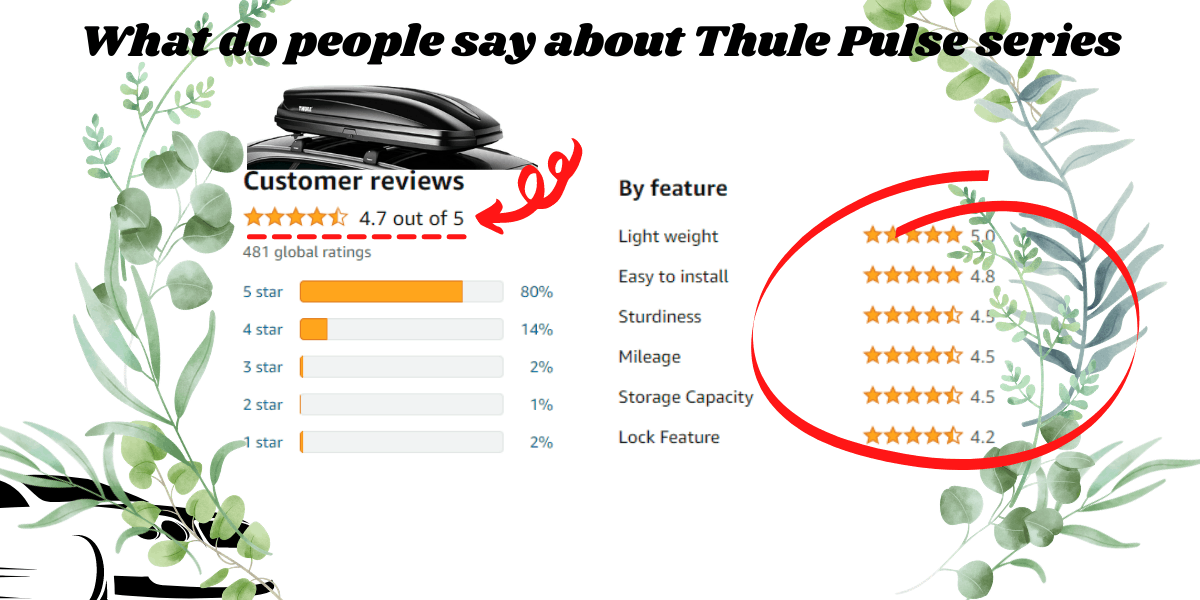 Some Photos that may help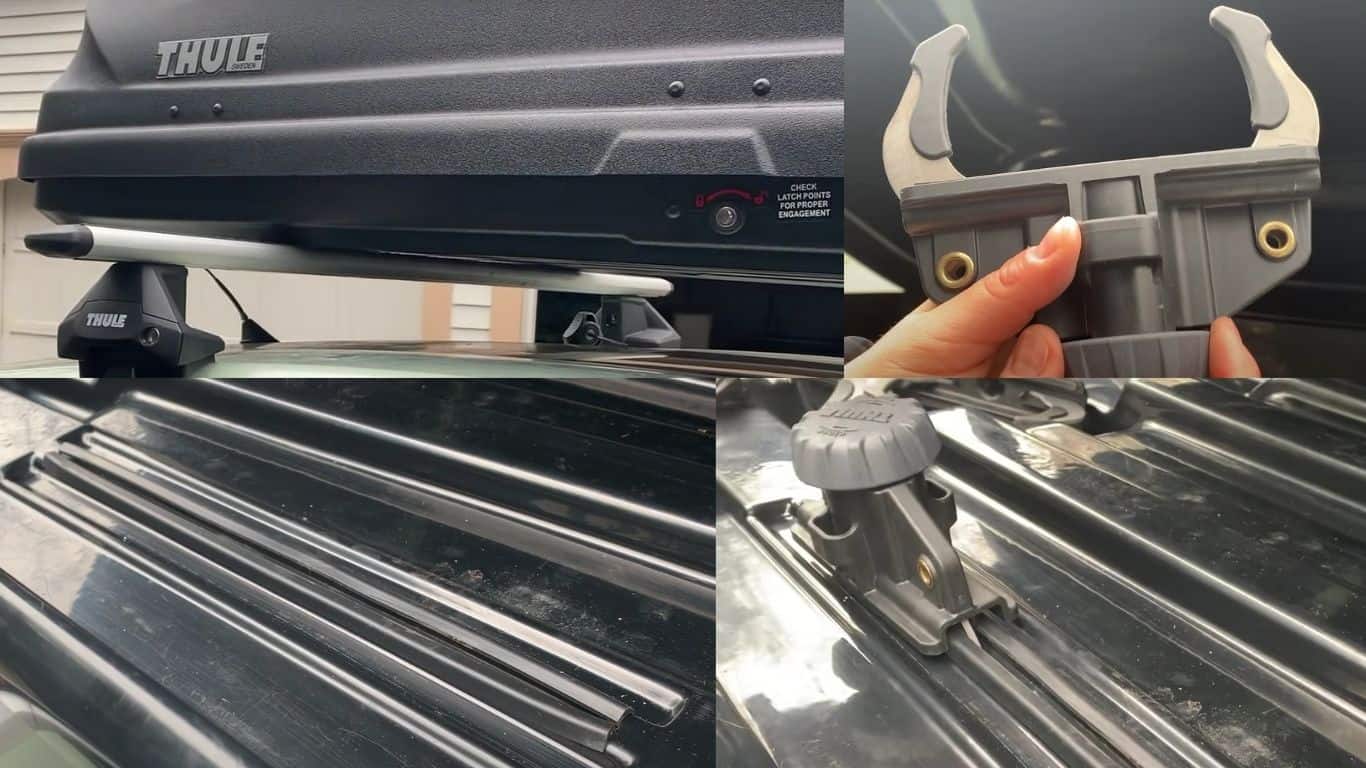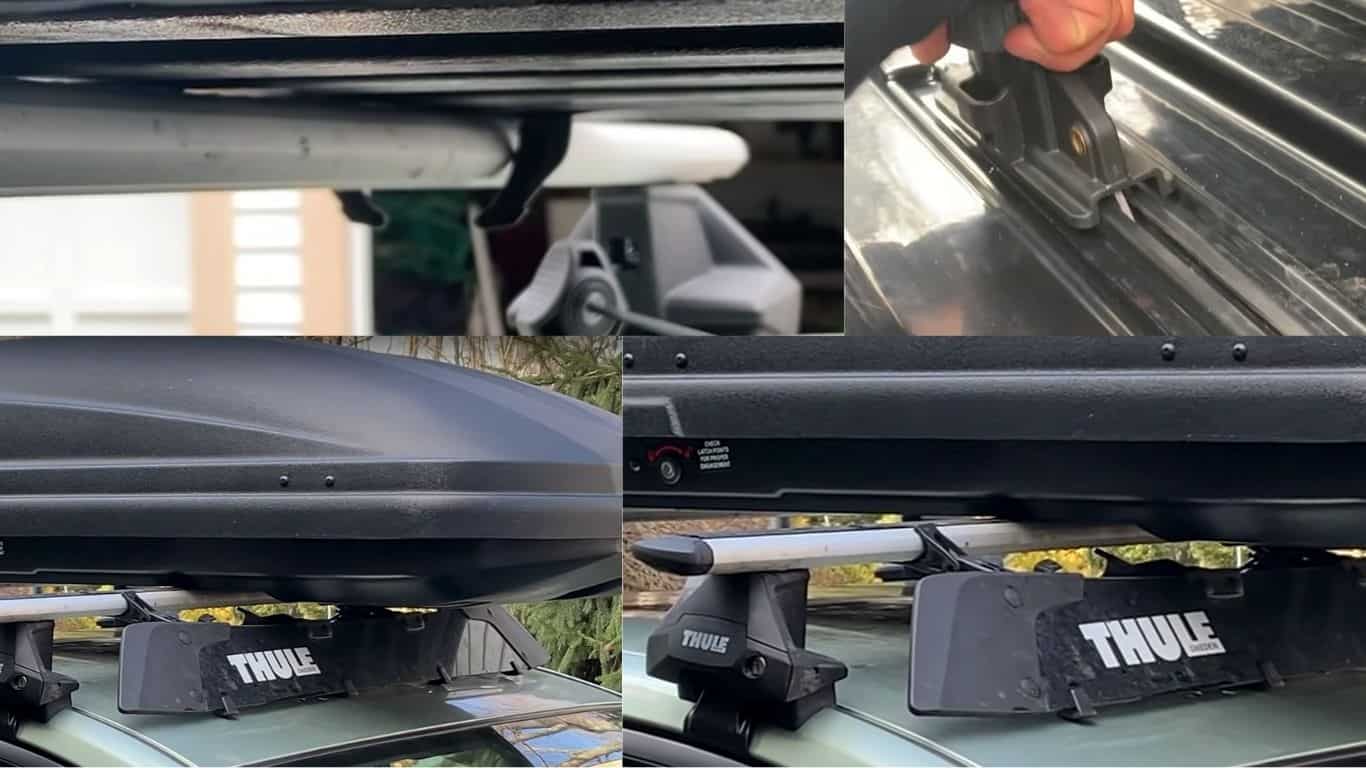 Conclusion
There are a lot of cargo boxes on the market these days, so it can be tough to decide which one is right for you. But if you're looking for a box that is durable, weatherproof, and easy to use, the Thule Pulse cargo box is a great option.
The Pulse is made from high-quality materials that are designed to withstand extreme weather conditions. It's also very easy to set up and use, thanks to its intuitive design. And since it's part of the Thule family, you can trust that it's a quality product.
There are many reasons to choose a Thule Pulse cargo box. Perhaps the most important reason is that the Pulse is designed specifically for cars with a fixed roof rack. This ensures that the cargo box will be a perfect fit and that it will be stable and secure while you're driving.
Another great feature of the Pulse is that it has an aerodynamic design. This means that it will cause less drag on your car as you're driving, which will in turn improve your fuel economy. The Pulse is also very easy to use – it opens and closes in just seconds, and it can be easily accessed from either side of your car.
If you're looking for a high-quality cargo box that will make transporting your gear easier and more efficient, the Thule Pulse is a great option to consider.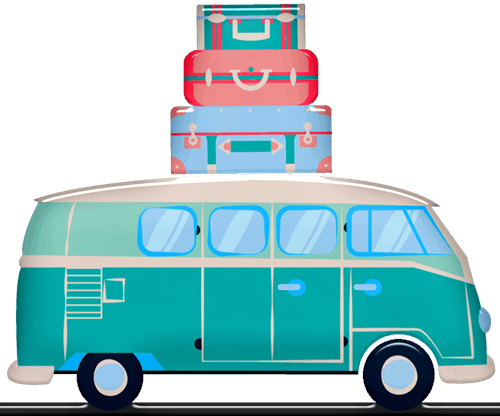 Our team is creating outdoor-gear relevant articles with passion. If our articles can help you to find the correct solutions for your questions, we will be happy about that. In the content creation process, we usually collect accurate and useful information online or offline to compile our content in an organized way. Consequently, we can guarantee that you can discover some expected answers to your questions. We appreciate your time on our site.
We are reader-supported. We get commissions for purchases made through links in this post, As an Amazon Associate we earn from qualifying purchases.