Last Updated on November 23, 2022
If you are looking for a cargo box for your Mitsubishi Outlander Sport, you can find one on this page. Otherwise, you can also find other car roof-mounted carriers like cargo bags, baskets, and roof racks for your vehicle.
You want to use a cargo carrier to load more stuff when going out for outdoor events like traveling, camping, training, skiing, golfing, hiking, fishing, and more.
Your Mitsubishi Outlander Sport has 21.7 cubic feet of trunk space for stowing equipment or essentials for your daily routines, and you can fold down those rear seats to get a total of 49.5 cubic feet of loading space for your outdoor needs.
Quick-Pick List of Cargo Boxes For Mitsubishi Outlander Sport
---
---
---
---
---
---
---
---
When going outdoor with more companions, you cannot fold down the rear seats to generate more trunk space for carrying gear or items. Consequently, you can use roof-mounted cargo carriers or hitch-mounted carriers to solve the space problem by attaching or mounting the cargo carriers to your vehicle to gain additional storage on top or at the rear of your car.
Before using additional carriers on your car, you should know the weight limit that your Mitsubishi Outlander Sport can tow or hold at the back or on the roof; therefore, we read through the Outlander Sport's manual book to get the information for your convenience. You can use find the official Mitsubishi Outlander Sport manual here.
We found that your Mitsubishi Outlander Sport can load up to 160 pounds of items on its roof, and the weight limit includes everything above the car roof, not only the luggage but also the roof racks and the carriers.
You don't overload the car roof for any reason because it is dangerous to both you and your family.
Why do not overload a cargo carrier?
The added storage carriers on top of your Mitsubishi Outlander Sport can move up the gravity center of the vehicle and increase the difficulty of driving. You have to follow disciplines (driving within the speed limit, turning with large angles, braking slowly and gently) when using whatever roof-mounted or hitch-mounted cargo carriers.
If you drive carefully and follow the safety tips, you can enjoy the conveniences of using any cargo carrier.
When you want to tow a trailer or use a hitch-mounted cargo carrier on your Mitsubishi Outlander Sport, you must ensure that the weight at the back does not exceed 3500 pounds.
Most hitch-cargo carriers won't cause overloading problems, so you don't worry about them. If you want to pick a hitch cargo carrier for your Mitsubishi Outlander Sport, you have to know what size hitch receiver your car has. You can follow a guide to learn more about choosing and using a hitch cargo box or carrier for a vehicle.
We mainly introduce some roof-mounted car roof boxes for your Mitsubishi SUV, and you also can find some soft cargo bags (work without roof racks), roof baskets, and 10 hitch cargo boxes that work with your Mitsubishi Outlander Sport.
---
Detail of 11 Cargo Boxes For Mitsubishi Outlander Sport
What to think and compare before choosing a cargo box?
Does your Mitsubishi Outlander Sport have a panoramic sunroof?
If it does, you have to use sturdy, high-quality roof racks for holding the cargo box. You don't save money on roof racks(crossbars), and you cannot use a pair of low-quality crossbars to carry cargo on top of your expensive panoramic sunroof.
You can use a guide to know what roof racks and cargo boxes best suit the expensive panoramic sunroof.
Do you need roof racks to use a cargo box?
Yes, you do. You must use roof racks to create a platform or a base for a cargo box or other roof-mounted carriers. You can contact the local Mitsubishi dealer to order OEM roof racks or find one on Amazon or Ebay. We don't recommend cheap roof racks because they are not reliable for the jobs.
What sizes of cargo boxes do you need?
If you want to use a cargo box to carry what you need out there in the woods or along the beach, you have to measure your gear first then pick a roof box that is big enough for your stuff. For example, if you want to use a roof box to transport your snowboards, you should find a cargo box that is long enough to load your snowboards in it.
Where to find skinny, low-profile, and thinnest roof boxes?
When you decide to use a thin roof box on your Mitsubishi Outlander Sport, you know what will happen with the extra height on your SUV. Therefore, you want to use a skinny cargo box to minimize the effects and still enjoy the benefits from the additional storage on the car roof. You can use a guide to find some low-profile, skinny, and thin roof boxes for your consideration.
---
Cargo Baskets For Mitsubishi Outlander Sport

When losing interest in cargo boxes, you can think about using cargo baskets for carrying stuff between locations. However, cargo baskets are not waterproof, and you have to use a set of nets to tighten items down to the platform for immobilization on the roads.
Sometimes, outdoor enthusiasts use cargo baskets as roof racks to hold other roof-mounted cargo carriers like roof bags, boxes, bike racks, kayak racks, and more.
Cargo Baskets have different sizes: short to long, and narrow to wide, and you can choose one based on your personal needs for the outdoors.
---
Cargo Bags For Mitsubishi Outlander Sport

Soft cargo bags are perfect for people whose Mitsubishi Outlander Sport SUVs have bare roofs and don't have panoramic sunroofs, and they can use straps or ropes to fasten a soft roof bag to the door frame for transporting items between places.
Most cargo bags are waterproof, and they have flaws like leaking zipper systems, flimsy materials, and scratching the roof printing.
| Image | Product | Weight | Capacity | Opening | Dimensions | Links |
| --- | --- | --- | --- | --- | --- | --- |
| | Fivklemnz Cargo Bag | 6.6 Pounds | 15 Cubic Feet | Zipper system | 20.43 x 14.84 x 7.32 inches | Check Detail |
| | ToolGuards Car Top Carrier | 9.44 pounds | 15 Cubic Feet | Zipper system | 17.72 x 14.37 x 6.54 inches | Check Detail |
| | Vetoos Cargo Bag | 11.62 pounds | 21 Cubic Feet | Zipper system | 14.5 x 12.7 x 8 inches | Check Detail |
| | RoofBag Cargo Carrier | 8 Pounds | 15 Cubic Feet | Zipper system | 48 x 38 x 14.5 inches | Check Detail |
| | MIDABAO Roof Bag | 9.13 pounds | 20 Cubic Feet | Zipper system | 51.1" x 39" x 17" | Check Detail |
---
Conclusion
This guide helps people find high-quality cargo carriers (cargo boxes, soft roof bags, cargo baskets) for their Mitsubishi Outlander Sport, and outdoor enthusiasts can use these carriers to load almost everything on top of their vehicles.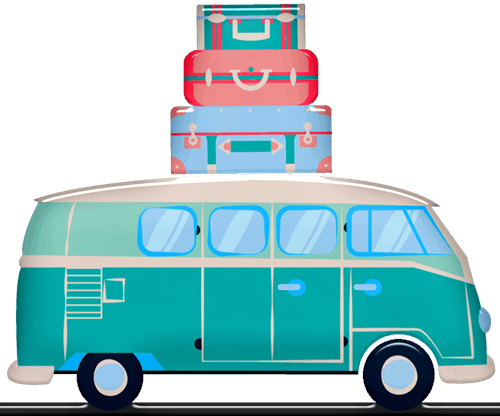 Our team is creating outdoor-gear relevant articles with passion. If our articles can help you to find the correct solutions for your questions, we will be happy about that. In the content creation process, we usually collect accurate and useful information online or offline to compile our content in an organized way. Consequently, we can guarantee that you can discover some expected answers to your questions. We appreciate your time on our site.
We are reader-supported. We get commissions for purchases made through links in this post, As an Amazon Associate we earn from qualifying purchases.