Last Updated on November 23, 2022
Do you need a cargo box for your Volvo XC90? We will list four options for you in this article. Your Volvo XC90 is one of the most desirable mid-size SUVs with its elegance and high-tech designs. However, XC90 only has a 15.8 cubic feet trunk capacity, and the storage space is not enough for a family's road trip. Consequently, a roof box becomes a perfect solution to provide added stowing space for your Volvo XC90.
If you are new to cargo boxes, you have to learn before your buying actions. What are the must-know tips for choosing and using a roof box? On our site, you will discover all the necessary knowledge about cargo boxes from different perspectives.
In general, a large roof box can double your Volvo XC90's loading space because those large roof boxes have 15 to 22 cubic feet options for selection. With a roof box on top, your Volvo XC90's total storage space is sufficient for a family with three to four people, even more than four persons.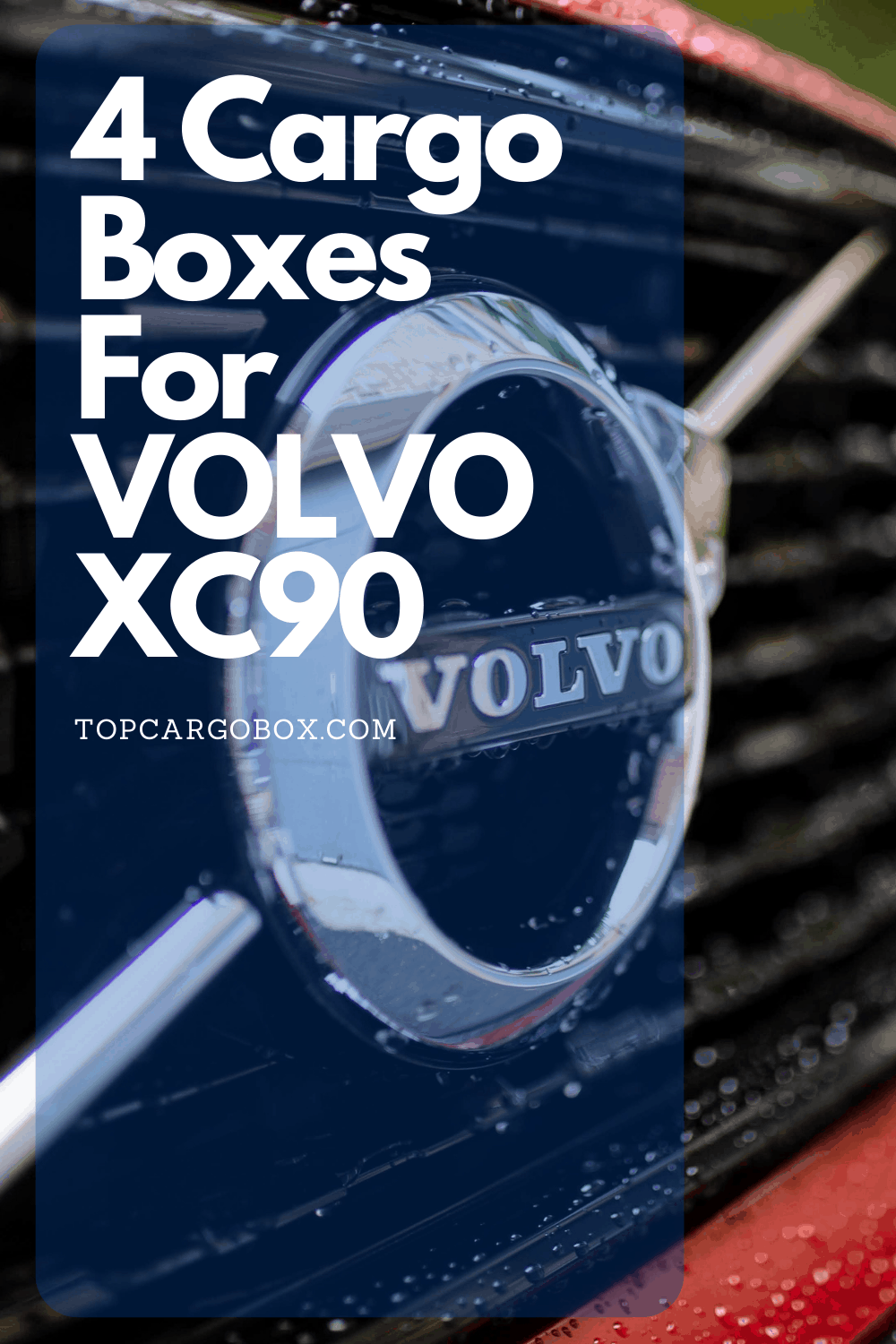 Choosing a suitable cargo box is challenging for people because different cars are compatible with many specific cargo boxes. Thus, we spent our time finding fitting cargo carriers for your Volvo XC90, and you can save much time and energy for this challenging job.
---
Do you need a roof rack for your Volvo XC90?
---
---
Quick-Pick list of Roof Boxes for Volvo XC90
| Image | Product | Capacity | Opening | Size | Links |
| --- | --- | --- | --- | --- | --- |
| | Thule Vector | 13 cu ft. | Dual-side opening | 83.5 x 34.5 x 14 inches | Check Price |
| | Thule Motion XT | 18 cu ft. | Dual-side opening | 84.5 x 36 x 17 inches | Check Price |
| | Thule Force XT | 18 cu ft. | Dual-side opening | 82.68 x 33.86 x 17.32 inches | Check Price |
---
Details about 4 Cargo Boxes for Volvo XC90
Thule Vector Rooftop Cargo Box
It is the first option for your Volvo XC90. If the Thule brand is a stranger to you, you can get familiar with it by reading an article on our site. The Vector cargo box has two color options for you: black metallic and titan matte. It can carry 3 to 5 pairs of skis or 3 to 4 snowboards up to 200 cm in length. Its premium felt-lined base protects your gears or items from moisture, bumping, and striking. Its integrated LED lights are motion-activated, so it is convenient to operate the roof box at nighttime. The Vector roof boxes are perfect for carrying long gears like fishing rods, skis, snowboards, golf clubs, and more.
Thule Vector roof box's slide lock system automatically pulls the lid to the closed position and shows the signal to the user if the roof box is fully and securely locked or not. Its dual-opening feature allows users to open and close it from both sides for convenience. When you want to install it on top of your vehicle, you don't need to use any tools. Besides, the quick-mount hardware will utilize sound to notify you if the clamps securely grip the crossbars or not. You probably only spend less than 10 minutes assembling it. We recommend that you ask someone else to help you lift it for installation because it is a big guy.
The Thule Vector cargo box weighs 65.9 lbs; its dimensions are 91 x 35 x 12. 5 inches. Consequently, you can use the above numbers to check if your gears or items can fit into it or not.
---
Thule Motion XT Cargo Box
It is the second option for your Volvo XC90. It has four size options and two color choices for selections. You can choose a size that meets your family size or your personal needs. Its dimensions are 77 x 36 x 17 inches, and it weighs 42 lbs.
Thule Motion XT Car Rooftop Cargo Boxes Buying Guide
In the Thule Motion series, there are Alpine 16 cubic feet, Large 16 cubic feet, extra-large 18 cubic feet, and XXL 22 cubic feet.
Alpine 16: It is a thin-design cargo box, and it is perfect for carrying snowboards and other long gears. However, it is not an option for carry-on luggage because of its thin body.
Large 16: It is a regular shape cargo box that allows you to put almost everything in it without a hassle. It has all the advanced features as other Thule cargo boxes have, so you do not worry about the differences between it and other options in the Thule family.
Extra-large 18: An 18 cubic feet of interior space allows you to stow up to 165 lbs of items in it. It has an aerodynamic shape to reduce the wind noise when it is in motion.
XXL 22: 22 cubic feet of internal storage can help you to load as much as up to 165 lbs of belongings in it.
In the Thule Motion series, all options are combinations of high-tech ABS materials which are sturdy, waterproof, and long-lasting. Consequently, you don't worry about the quality of them because ABS materials and metal reinforcement constructions work together for holding the high-quality of all Thule Motion roof boxes.
---
Thule Force XT Rooftop Cargo Box
It is the third option for your Volvo XC90. In the Thule Force XT series, XL 18 cubic feet, XXL 22 cubic feet, and Sport 11 cubic feet are three options for your vehicle. The Force XT Sport version is a narrow-design cargo box that is suitable for carrying smaller essentials. Besides, you can mount other rooftop carriers besides the XT Sport cargo box like snowboard carriers, bike carriers, kayak holders, and more.
Thule Force Car Rooftop Cargo Boxes Buyer Guide
---
Goplus Cargo Box
It is the fourth option for your Volvo XC90. On our site, we have published an article about the Goplus box. Goplus cargo box is another choice for people who like glass-glossy surfaces and aesthetic aerodynamic shape.
Goplus Car Rooftop Cargo Carriers Specs Guide
---
Other car rooftop or rear cargo carriers for bikes, kayaks, luggage, and more.
Conclusion
You can find some rooftop cargo boxes to build extra loading space on top of your VOLVO XC90, and you can use one of them to carry what you need in your active life. If you care about the additional height on top of your vehicle, you can choose other cargo carriers to deliver stuff on the roads. You can think about hitch-mounted cargo carriers, and you also can drive with a small trailer.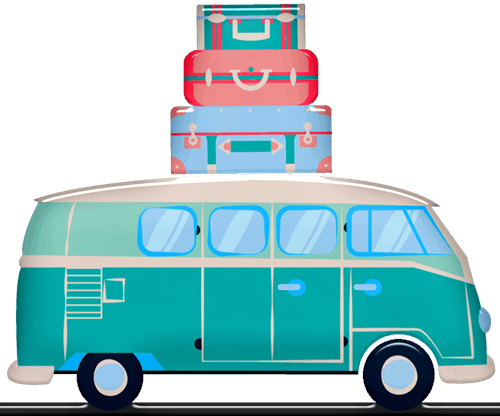 Our team is creating outdoor-gear relevant articles with passion. If our articles can help you to find the correct solutions for your questions, we will be happy about that. In the content creation process, we usually collect accurate and useful information online or offline to compile our content in an organized way. Consequently, we can guarantee that you can discover some expected answers to your questions. We appreciate your time on our site.
We are reader-supported. We get commissions for purchases made through links in this post, As an Amazon Associate we earn from qualifying purchases.