Last Updated on November 23, 2022
A cargo box can help you extend the storage space for your Toyota C-HR without a complicated process. If you are an outdoor enthusiast, you can use roof boxes to carry your carry-on luggage, clothes, sleeping bags, skis, snowboards, golf clubs, camping equipment, shoes, and other gear and accessories. The Toyota C-HR has 19 cubic feet of trunk space for stowing things for your family, but it is far away from enough. When you think about adding extra storage space to your vehicle, you have to put cargo boxes on your consideration list.

Of course, there are many other solutions to the problem, but roof boxes are the best method to create an added hauling space for your car. Trailers and towing hatchback cargo boxes are also considerations for you, but we do not recommend them in this article because they are not convenient to use as roof boxes are.
Your Toyota C-HR is a compact crossover SUV that fits most of the cargo boxes, but you still need to pay attention in choosing a suitable roof box for both your demands and your vehicle's roof size.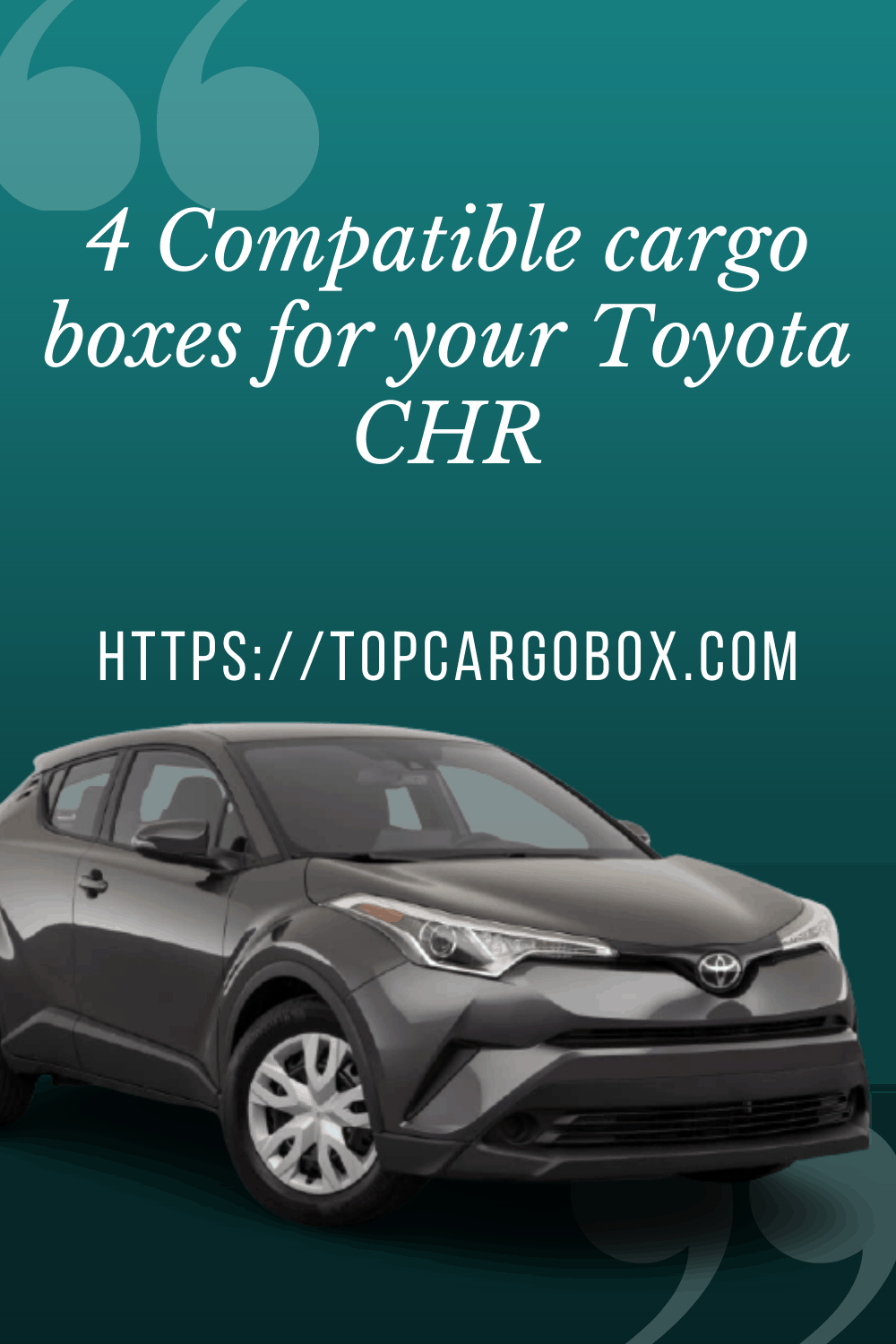 As we all know, a roof box works on a pair of crossbars, and your Toyota C-HR has a factory rack system that will work with most of the cargo boxes. If you don't have one, you can contact your car dealer to order one or purchase one from Amazon or Ebay. Furthermore, there are also round, square, aerodynamic rack bars for a wide range of vehicles and roof boxes.
A list of universal roof racks for all vehicles
In the process of choosing a cargo box for your family, you need to learn much before your buying actions. On our site, there, in the category of informational guides, is enough info and knowledge for you to learn about cargo boxes from different perspectives.
In this article, we will focus on showcasing four specific cargo boxes for your Toyota C-HR.
---
Quick-Pick list of Cargo Boxes For Toyota C-HR
| Image | Name | Dimensions | Capacity | Opening | Link |
| --- | --- | --- | --- | --- | --- |
| | Thule Motion | 91.5 x 37.5 x 18 inches(L,W,H) | 22 Cubic Feet | Dual-side opening | Check It Out |
| | Thule Pulse Large | 76 x 33 x 16.5 inches(L,W,H) | 16 Cubit Feet | passenger side opening | Check It Out |
| | Goplus Cargo Box | 63 x 31 x 15 inches(L,W,H) | 14 Cubic Feet | Dual-Sided Opening | Check It Out |
| | Jegs Roof Box | 57x 38 1/2x 17 3/4 inches(L,W,H) | 18 Cubic Feet | Dual Side Opening | Check It Out |
---
5 soft cargo bags for Toyota C-HR
Except for using a cargo box for loading items on the go, you can use cargo bags for the same purposes; it is not a mistake to have both of them at home. You can go to another post to check out the 5 best-selling cargo bags with their brief descriptions.
A list of best-selling soft cargo bags for all SUVs, Sedans, Trucks, and Vans – include your Toyota C-HR
A list of 10 cargo baskets for all SUVs, Sedans, Vans, and Trucks – include your Toyota C-HR
Details about Roof Boxes For Your Toyota C-HR
Thule Motion XT Roof Box
It is the most recommended on the list. The Thule company has been manufacturing cargo boxes for decades with its advanced production lines and high-tech manufacturing process. The Thule Motion XT series has three size options: Large, extra-large, and XXL. All these options will work fine on the roof of your Toyota C-HR. We suggest you choose the XXL option because we believe bigger is better.
The XXL option has 22 cubic feet of inner space for stowing gear and luggage for your family's vacation road trips. It can carry up to 165lbs of belongings, and the length of it allows you to put 3-5 pairs of skis or 3-5 snowboards into it with ease. A dual-opening feature makes it even more convenient for use in the woods or on the highways. It weighs 55 lbs, but it is large; thus, we advise you to install it with someone else.
Thule Motion XT Car Rooftop Cargo Boxes Buyer Guide
When you have it installed on your Toyota C-HR, you will notice that it generates wind noise in motion and affects your gas mileage negatively. Consequently, you have to read an article on our site to tell you how to decrease the wind-noise for cargo boxes.
4 User Videos of Thule Motion XT Cargo Boxes
Thule Force VS Thule Motion
Installation Video From US user
Introduction Video From Experts
Thule Motion XT vs Thule Force XT
---
Thule Pulse Cargo Box
It is another option for outdoor lovers to consider having it on the roof of their Toyota C-HR. It also comes from the big brand Thule. We have published a post of the Thule Pulse series, and you can know more after reading it.
Thule Pulse Cargo Boxes Information Guide – what we know about it
---
Goplus Roof Box
Goplus cargo boxes are also a good choice for you because of their features, prices, sizes, capacity, and other attributes. You can know details about the Goplus cargo box in a post on our site.
Goplus Car Rooftop Cargo Carriers Buyer Guide – what we know about it
---
JEGS Cargo Box
It is the last option for your vehicle on our list, and you can click the link below to find specifications, features, videos, and more about JEGS cargo boxes.
JEGS Car Rooftop Cargo Carriers Specs Guide – what we know about it
---
Cargo Boxes On Toyota C-HR Gallery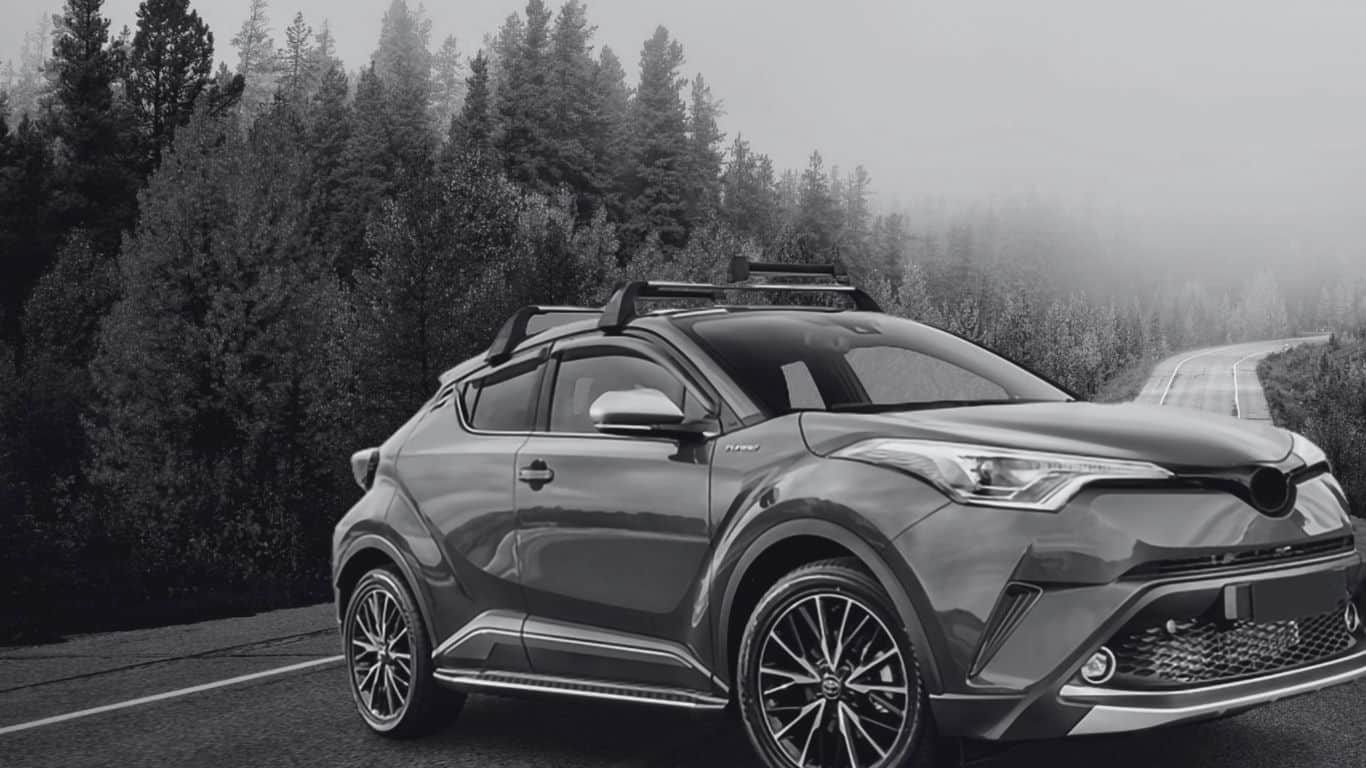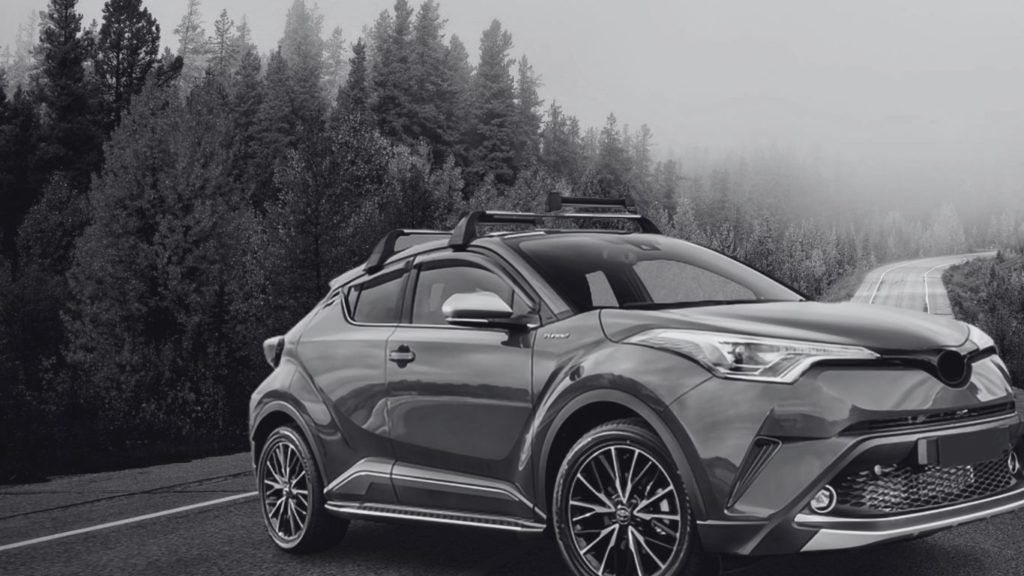 In Conclusion
We have showcased four cargo boxes that can provide added storage space for Toyota C-HR in this article. If you like our site, could you please share our articles with your friends on social networks like Facebook or Twitter?
Other car rooftop or rear cargo carriers for bikes, kayaks, luggage, and more.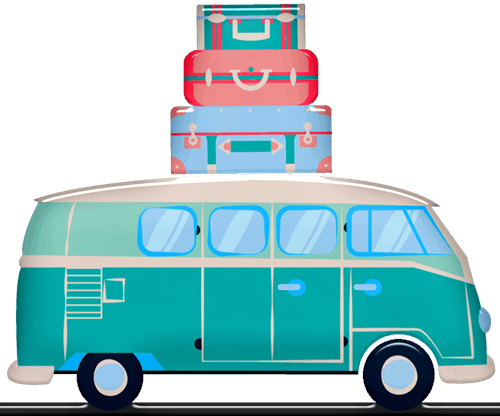 Our team is creating outdoor-gear relevant articles with passion. If our articles can help you to find the correct solutions for your questions, we will be happy about that. In the content creation process, we usually collect accurate and useful information online or offline to compile our content in an organized way. Consequently, we can guarantee that you can discover some expected answers to your questions. We appreciate your time on our site.
We are reader-supported. We get commissions for purchases made through links in this post, As an Amazon Associate we earn from qualifying purchases.