Last Updated on November 22, 2022
After using a car roof box, you can generate much more happiness and fun in your road journeys or other outdoor adventures.
A cargo box can help you carry what you need on a road trip and free up the room of your vehicle for passengers, and it will double the enjoyment and happiness of your outdoor adventures.
There are many different car roof boxes for customers, and it is not easy to choose a cargo box that fits both your needs and your vehicle. We find the biggest roof cargo boxes, and they are good for camping and traveling.
Investing in a cargo box is not a small business for a family, so you have to spend your time learning how to choose a suitable one. You can learn everything about cargo boxes because we concentrate on creating articles about car roof boxes for two years. You can use the menus at the head section to see what topics of roof boxes we have covered on our site.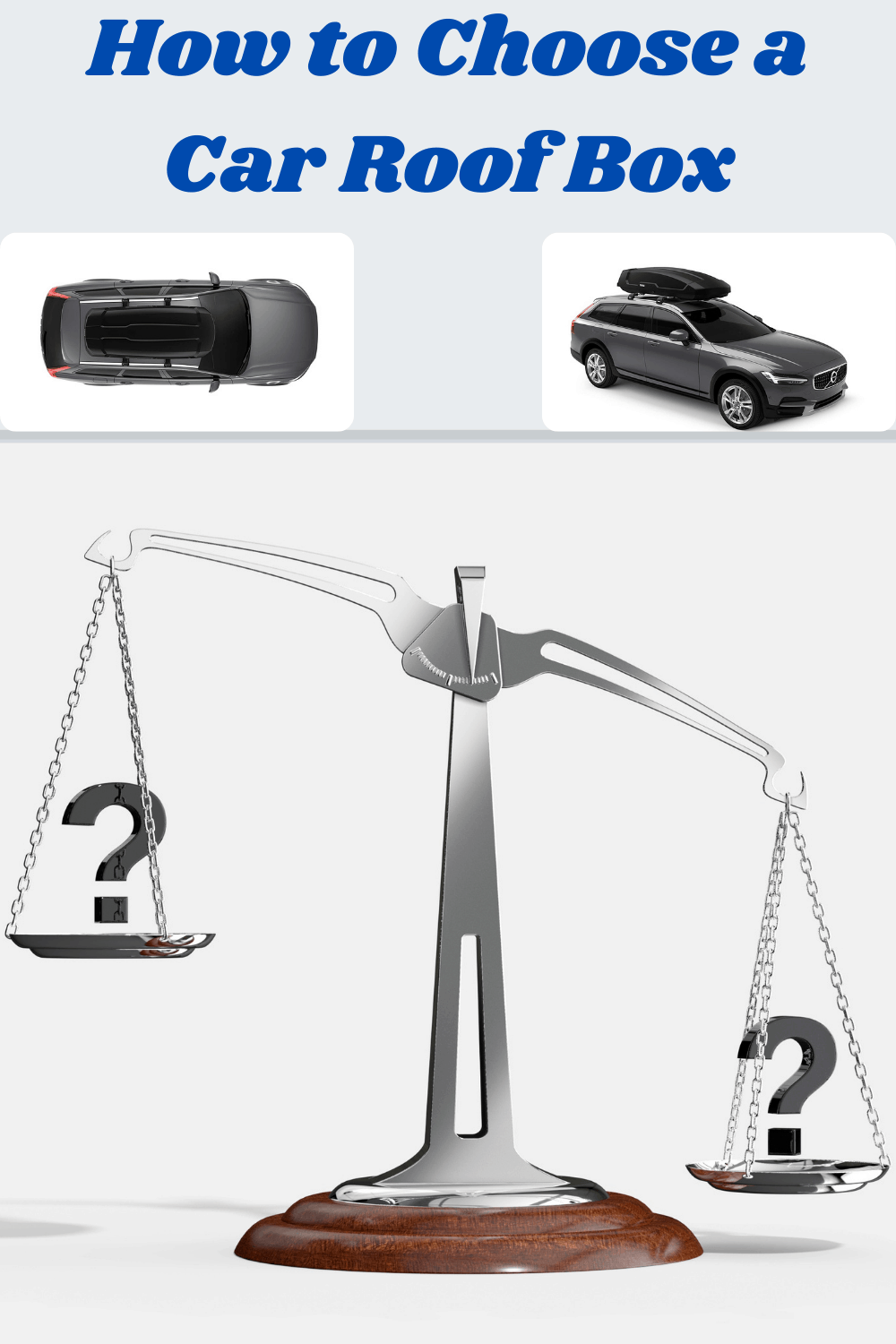 We write several tips that help you make the right decisions in choosing a car roof box for your car in this article.
Price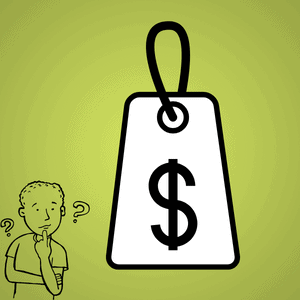 How much budget do you have for a car roof box? From several hundred dollars to nearly a thousand dollars, the price range of cargo boxes is quite broad. The most expensive ones usually come from big brands with outstanding high qualities and great features like the Thule brand. Consequently, if your financial situation is rich to accept expensive cargo boxes, you can choose one of them without concerns about qualities and functions.
On the other hand, there are also many affordable car roof boxes or cargo bags on the market, and some of them are also fantastic in quality and functionalities.
We will help you find what you are looking for here whether its price is high or low. You don't need to sacrifice the quality to find an affordable car roof box.
Type of Car Roof Carriers
You are looking for something that can help you carry stuff on the top of your vehicle, aren't you? If you are, two types of car roof carriers can help you for that purpose.
First, cargo boxes are the first type of cargo carrier that expand your car's storage room for carrying luggage, gears, equipment, belongings, and more.
Second, roof bags are much cheaper than roof boxes because they have many disadvantages when working in real-life conditions. We highly recommend you consider investing in a cargo box rather than a car roof bag.
Related Topic: do you need roof crossbars for using roof bags?
Hard-shell Car Roof Carriers
In comparison, hard-shell car roof boxes are more durable, sturdy, and waterproof than cargo bags. Thus, many people are choosing the hard-shell cargo box as their cargo carrier.
Most hard-shell cargo boxes have an aerodynamic shape, lock system, two pairs of mounting hardware, UV-resistant surface, two lid-holders, and several straps. Furthermore, hard-shell roof carriers have different size options and color options. You can choose one that fits your needs and the size and color of your vehicle.
If you plan to drive with an empty car roof box, we have written an article about it.
Soft Car Roof Bags
If you do not have a rack system on the roof of your car, you can use a roof bag to carry stuff. If you want to have a cargo carrier that is light, easy to store, and easy to mount, you can choose a roof bag.
A list of best roof bags for your consideration
However, soft roof bags are not very popular because many people give negative feedback to roof bags.
According to our research, many people say that the zipper system of roof bags is leaking water. Soft roof bags creates a large consumption of fuel, and they are hard to mount in position. Otherwise, soft roof carriers are ugly.
The only advantage of soft car roof bags is cheap.
Car Size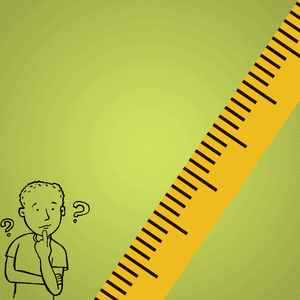 What kind of car do you own? Truck, Sedan, SUV, Van, or other types of vehicles? Do you have the measurement of your car roof? If you do not have the dimension numbers, you have to figure them out before buying the right car roof carriers.
The trucks do not use car roof boxes for carrying stuff, but a trailer or other towing hardware is for the purpose. If you decide to use a hard-shell cargo box, you need to install a rack system on the roof of your vehicle. If you do not have one, you can contact your car dealer to order one or buy one online.
When you are assembling a cargo carrier on the roof of your car, you must pay attention to the front view and the opening of your hatchback. A safe and correct position of a car roof box will not block the driver's front view and not have any interference with the opening hatchback.
On the market, hard-shell car roof boxes have enough different sizes for different sizes of cars. Narrow, Small, Medium, Large, and Extra large car roof boxes are available for specific car brands.
Types of Rack System
On the market, there are three types of rack systems for customers: round, square, and aerodynamic. However, most car dealers will offer you a pair of factory rack bars.
Round and square rack bars are popular in use because they are affordable. Aerodynamic rack bars are expensive, so most people are not interested in using them.
When you have a naked roof, you also can choose to use a soft roof bag to carry belongings for holidays.
Rack systems are for cargo boxes and other cargo carriers such as bike carriers, kayak holders, roof tents, and more.
If you are an outdoor enthusiast, a pair of roof bars will help you carry what you need in the woods or beside a lake. Consequently, a rack system is what you must have before you are going to purchase a car roof box.
Store a Car Roof Box
When you have purchased a car roof box, you have to figure out how to store it at home. There are many methods for keeping a car roof box. First, you can reposit a car roof box at home in one of your rooms. Second, you can hang it up in the garage by using straps and hooks.
Third, you can reverse it by putting it against a wall with a 20-degree angle at the upside.
Furthermore, if you want better protection for your lovely car roof box, you can offer it a deep cleaning before you store it somewhere around you at home.
On our site, we have written an article about how to clean your car roof box.
Load Capacity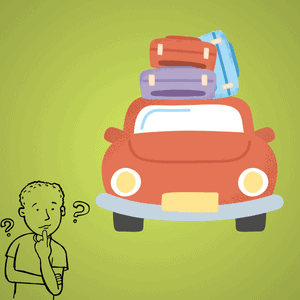 What is the load capacity? In other words, the number of load capacity shows you how large a car roof box is. From 8 cubic feet to 24 cubic feet, there are many options for customers to select from for different needs.
When you decide to go out for an outdoor adventure, you will need to bring lots of necessary stuff to make your holiday more enjoyable and memorable. In most situations, clothes, boots, gears, backpacks, food, tents, tools, and equipment are must-have stuff when you camp in the woods.
However, for sports like skiing or fishing, only a long car roof box can do the job of storage.
What will you stow in a car roof box?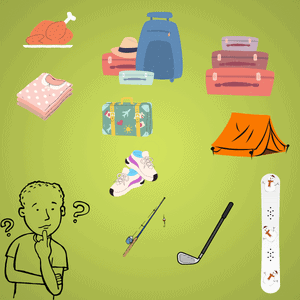 You are planning to have a road journey someday with your families or friends. What will you bring with you in your car roof box? Here are some tips for you:
Large and light things are best to fit in a car roof box: Do you have sleeping bags, pillows, backpacks, tents, or other huge and small-weight stuff? They are the best for your roof box.
If you want to stow your skis or snowboards, you need to pay extra attention to your gears' measurements. Before buying a cargo box, you have to ensure that the cargo box's length fits your long items.
Do you have some heavy things? We highly recommend you stow those heavy-weight things in your car. Heavy stuff will seriously raise the gravity center of your vehicle. Thus, when you turn, brake, or accelerate your car, you will have a big chance of losing control of your automotive.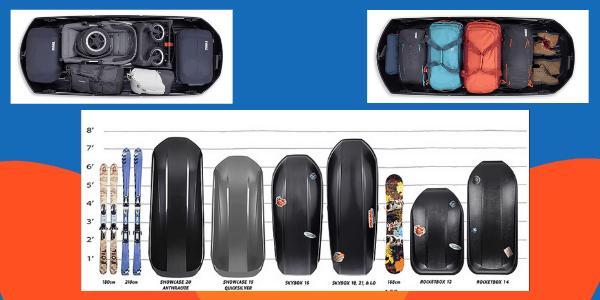 In Conclusion
In this article, you have learned how to choose a car roof box. You have to put all the above tips into consideration for selecting a suitable cargo carrier for your vehicle and your requirements. After reading this article, you may still have other concerns and questions about car roof boxes. Do not worry.
We will also share some ideas about how to clean a car roof box, how to reduce the wind noise, how to pack a roof box, common reasons for using a car roof box, is it safe to use a car roof box, a complete size guide of car roof boxes, and more useful info about cargo boxes.
Are you looking for cargo boxes for a specific car? We can also help you with that purpose. In the car guide category, you will find car roof boxes for a variety of vehicles. You can use a list to check 6 skinny, thinnest, low profile roof boxes for consideration about using a roof box that is not too height for your situation.
Update:
2022 May 9th: If you are new to roof cargo boxes, you may have many questions to ask about these hardshell boxes. You can visit a page to see if it has the answers to your questions. Except for using roof cargo boxes and roof bags, you also have other options to carry luggage or items on the roads. You can use hitch-mounted cargo carriers, and they can load much more than rooftop cargo carriers because of the roof loading limit.
However, if you want to check what are hitch-mounted cargo carriers, you must ensure that your car has the hitch receiver and it works fine to haul items. If you don't have the receiver, you can contact the local auto dealer to get one. When buying a hitch receiver, you have to make sure the dimensions of the receiver match the hitch-mounted cargo carrier's connection parts.
Rooftop cargo baskets are also good choices for people who usually transport waterproof items. You can compare the cargo boxes and the roof baskets for finding the most suitable type of cargo carrier for your future outdoor life.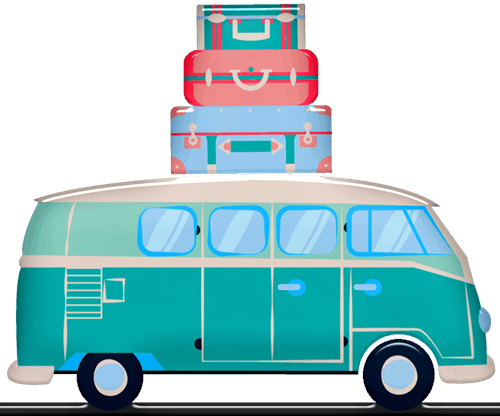 Our team is creating outdoor-gear relevant articles with passion. If our articles can help you to find the correct solutions for your questions, we will be happy about that. In the content creation process, we usually collect accurate and useful information online or offline to compile our content in an organized way. Consequently, we can guarantee that you can discover some expected answers to your questions. We appreciate your time on our site.
We are reader-supported. We get commissions for purchases made through links in this post, As an Amazon Associate we earn from qualifying purchases.