Last Updated on November 22, 2022
During your vacation time, you wish to generate happiness and relaxation through many memorial outdoor activities. However, when you open the hatchback, you can see lots of luggage that are squeezing together. You need to pull or push those belongings out and back to find a specific item. At this moment, how you can still feel comfortable and happy with your road trips, so you will probably swear to god that you will never do outdoor travel again. You can think about the situation like while you are packing items from your hatchback, things are falling off from the pile of items you have stacked at home in your car hatchback. How awkward it is.
You also have to ask your families or friends to squeeze tightly to make more room for your belongings. In this kind of circumstance, how your family can still enjoy the relaxation and happiness of the vacation time? How can you still have the moods to enjoy the beaches or mountains? Why don't you consider mounting a cargo box to solve the above problems?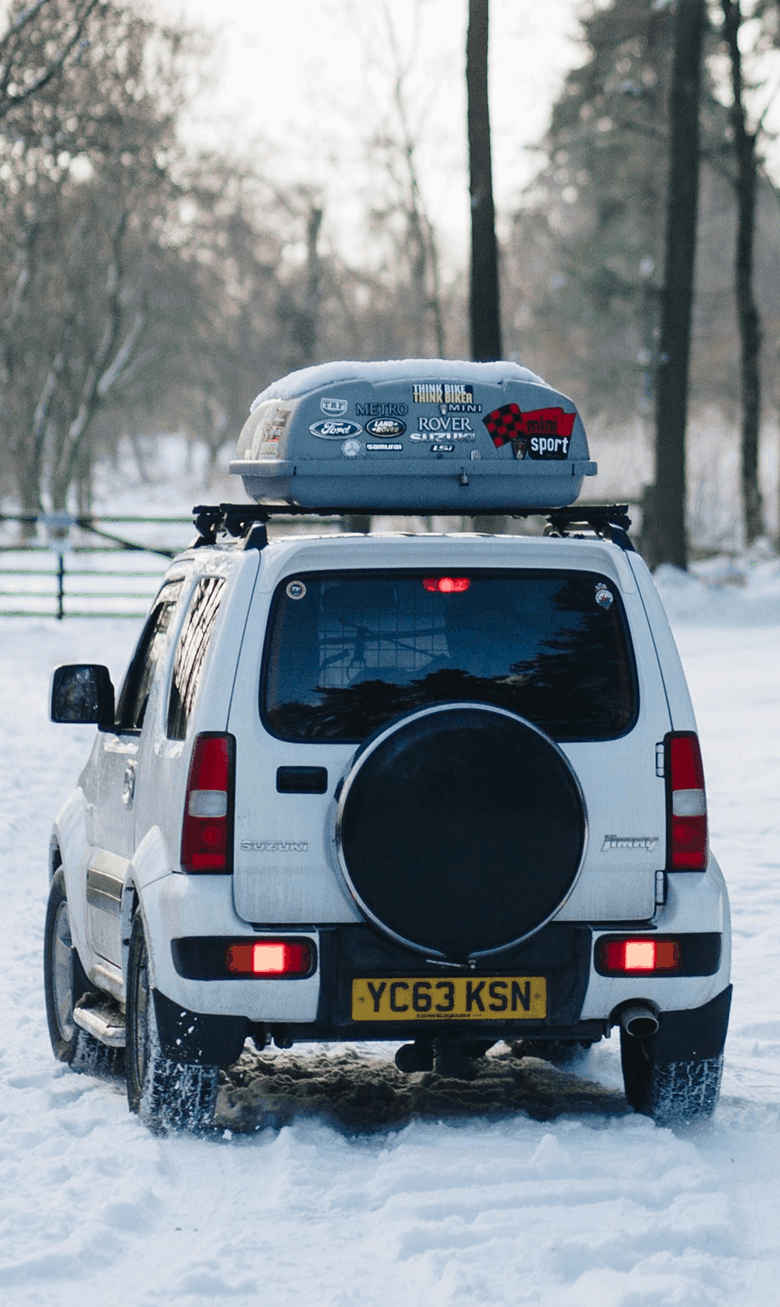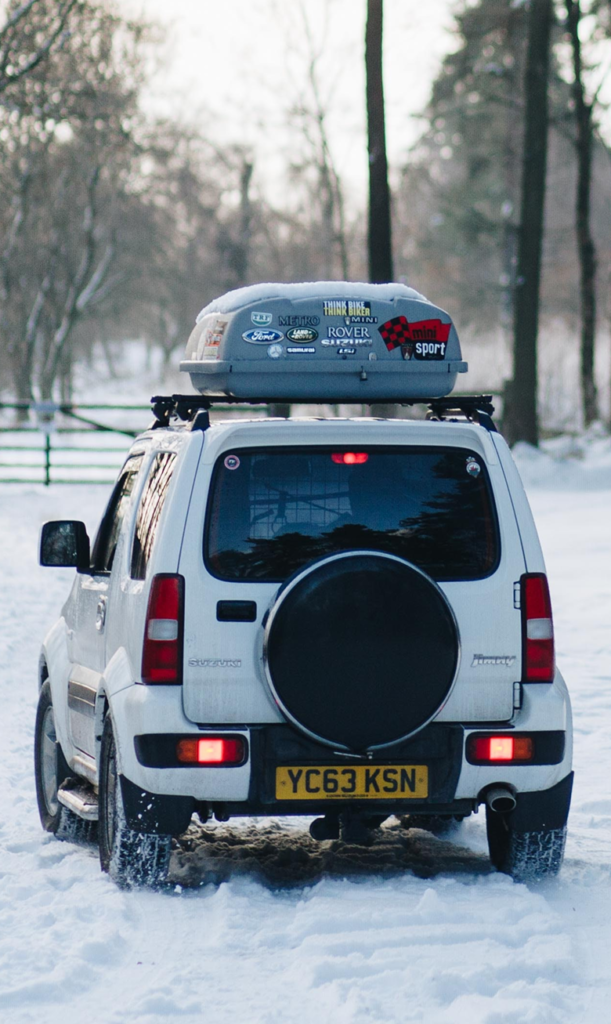 A roof cargo box is an excellent investment for anyone who frequently transports items in their vehicle. They are perfect for storing luggage, camping gear (tent), sporting equipment, and much more. Here are just a few of the many reasons why you should consider purchasing a roof cargo box:
1. Increased storage capacity – A roof cargo box provides a lot of extra storage space that can be used to store items that would otherwise take up valuable room in your vehicle. This can be especially helpful on road trips or long journeys.
2. Protection from the elements – A roof cargo box protects your belongings from the elements, which can be especially important if you are transporting sensitive items or equipment.
3. Added security – A roof cargo box can add an extra layer of security to your belongings, making it less likely for them to be stolen or damaged. Cargo boxes are the most secure rooftop carriers on the market compared to cargo bags and baskets. (cargo boxes vs cargo bags, cargo boxes vs cargo baskets)
4. Easy to use – Roof cargo boxes are easy to use and install, and most models come with a variety of features that make them versatile and adaptable.
5. Affordable – Roof cargo boxes are surprisingly affordable, and can provide great value for the money.
A cargo box creates an added storage room on top of your car for your belongings. Thus, you will have an empty interior and trunk for your families or friends, and most of your luggage is stored inside the cargo box. Then you drive your car to a beach or somewhere else to spend the vacation time without the worry of a squeezed interior or the inconveniences of loading or unloading your essentials.
There are more reasons for installing a roof box on top of your vehicle.
A list of the best cargo boxes for most SUVs, Sedans, Trucks, Vans
Having a Roof Box is Safer for Driving with Many Belongings.
When you have lots of items in the car's interior, you have added risks to your driving. A full trunk can increase the driving difficulty, and you have insufficient rearview to secure your safe driving.
When you drive on the highways, a fulfilled trunk and the interior can make your car-braking time longer than usual. Moreover, turning your car becomes more dangerous because of the downward gravity force, so you have to slow your vehicle down before you are about to turn.
A cargo box can stow items that you do not need on the roads. So you can put your skis, snowboards, toys, carry-on bags, extra clothes, golf clubs, and other items in the roof box to ensure that you can maximize the enjoyment of your holidays.
On the market, cargo boxes have many different shapes and sizes to satisfy the different needs of customers. In general, the Thule company is producing larger roof boxes for family needs; the Yakima company is mainly focusing on selling roof boxes that fit the needs of smaller vehicles.
Before you buy a roof box, you need to learn how to pick the right one for both your vehicle and your family. If you purchase the wrong one, you can not use it at all. Checking the capacity, sizes, features, materials, lock system, and mount system is vital if you want to invest in a compatible cargo box.
Many people think that a roof box is not safe to protect their essentials. However, according to tons of real customers' words, roof boxes on the market are incredibly safe to protect your belongings in dry condition. If you use the cargo box correctly, you won't worry about the safety of your luggage. Besides, most roof boxes are waterproof, sturdy, and durable with their advanced lock hardware and mounting system that ensure you can haul your belongings safely on the roads. If you want added security to cargo boxes, you can apply these tactics to a roof box.
We want to mention that you cannot overload your roof box, and you must use the roof box accordingly with its warnings, operating guide, and installation guide.
A Well-organized Cargo Box is Better.
The way you use a cargo box can bring you different feelings about having it in your life. A great experience of using a roof box comes from a good habit of using it, and we all need to learn the correct way of using a roof box. When you have your roof box in your hands, you have to know its loading limitation and never exceed it for any reason. So you have to put the right amount of luggage into it to ensure that you will not overload it with potential risks. The user manuals are necessary to read, and you have to do what it told you carefully before you start to use or install your cargo box.
The cargo boxes fit different rack systems, so you need to ensure that you have the right crossbars on top of your car to work with your chosen cargo box. In general, most roof boxes are fitting to most factory rack systems and round, square, and aerodynamic roof bars, so you won't so worry about it. Tip: you can know more about how to fit a cargo box on the roof of a car.
How to pack belongings in your roof box? There is not a regular answer to it. However, you have to know that an organized arrangement of luggage is always better than a mess. You better not pack your cargo box without organization; for instance, putting your laptop in your roof box without tightening it with straps is going to cause damage to the laptop when you brake or turn your car.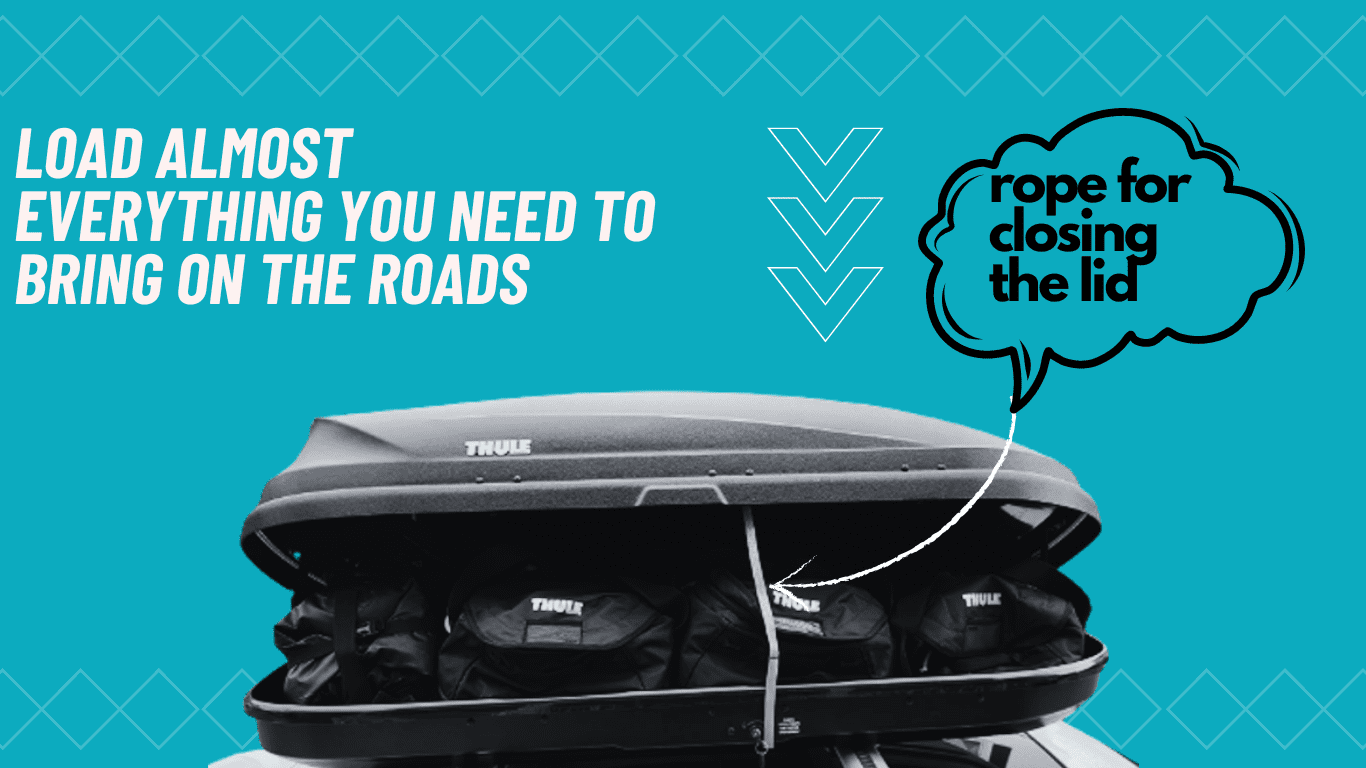 What is the correct way to pack belongings in a roof box? In our opinion, you can package all our belongings in your backpacks or luggage cases before you load them into your roof box. You also need to tightly squeeze your belongings in it to avoid movement while your car is in motion.
You have to immobilize skis, snowboards, or golf clubs in the roof box with strings or straps.
When you drive to your destinations, you have to take riding-needed stuff with you in your car's interior. For example, some clothes, food, water, blankets, pillows, cell phone chargers, laptops, cameras, and other things are what you may need on the roads.
Related Topic: prepare for a family road trip
We want to mention that when you hear something is hitting the inner wall of your roof box while you are driving, you have to park aside to check if something is not accurately immobilized or not. If you don't, there is a chance for you to find a broken item when you open your roof box at the destination. You can use an article to learn where is the best position of a roof box on your car's roof and what to avoid when installing a roof box.
Open Your Mind with a Cargo Box
Are you thinking about having a cargo box? However, you doubt how often you will use it and decide to live the old way to avoid the unpredictable several camping times in a year.
It is a normal psychological phenomenon that we all have, and we need to open our minds to accept new things that come into our life. Without a roof box, you probably spend your vacations at home or in town. According to big data, people travel 15 times in their lifetime on average, so whatever job you have, you will always have lots of time to spend traveling throughout your lifetime.
A cargo box can maximize the enjoyment of your holiday road journeys. Using a cargo box inspires your passion for road journeys, grows the curiosity to discover the hidden secrets of nature, and enjoys the feeling of free-driving on the roads. The feel of a free road journey is different from the enjoyment of an airplane trip, so it is worth trying.
When you drive with your families or friends on a road trip, you can stop anywhere and at any time to rest for several hours with delicious food and comfortable wild-camping equipment like folded chairs, sleeping bags, and more.
A Cargo Box is a Necessary Part of Your car
You can use a car roof box as an attachment to your car for carrying your items. Many people, nowadays, are using roof boxes in their daily life without taking them off the rack bars, and their cargo boxes are printed the same color as their car's color. The roof box is a part of their car as decoration.
If you are going to invest in a cargo box, could you please take your time to consider the questions below:
After thinking about these questions, you may have clear thoughts about why and how to get a cargo box. You are ready to act. If you are still wondering what type of cargo boxes will fit your car, we have published some articles about different roof boxes for specific vehicles. You can read and learn more from those articles. Do you want to find the thinnest roof boxes on the market?
Related Topic: Question and Answers about roof cargo boxes
Where Do you Keep Your Cargo Box when You don't Need It?
It is a good question for most people. In general, that depends on the style of your home. If you have a large garage, you can store it vertically against the wall at a 15-degree angle.
You also can put it horizontally on the floor in your garage. Moreover, you also can use a tool to hang the roof box on top of your garage. Whatever kind of methods you use to store your cargo box, there is one most vital point for you. You have to ensure that your roof box is safely and securely staying at your chosen spot.
If you don't have a garage, you can store your roof box in your room. There are many ways to store your roof box while you are not using it. Keep in mind that safety has priority over everything else. When you put your cargo box in a room on the floor, you can use a plastic bag to cover it from dust, animals, moisture, and other natural elements.
Hanging your roof box on the roof of your garage is a way to store it securely.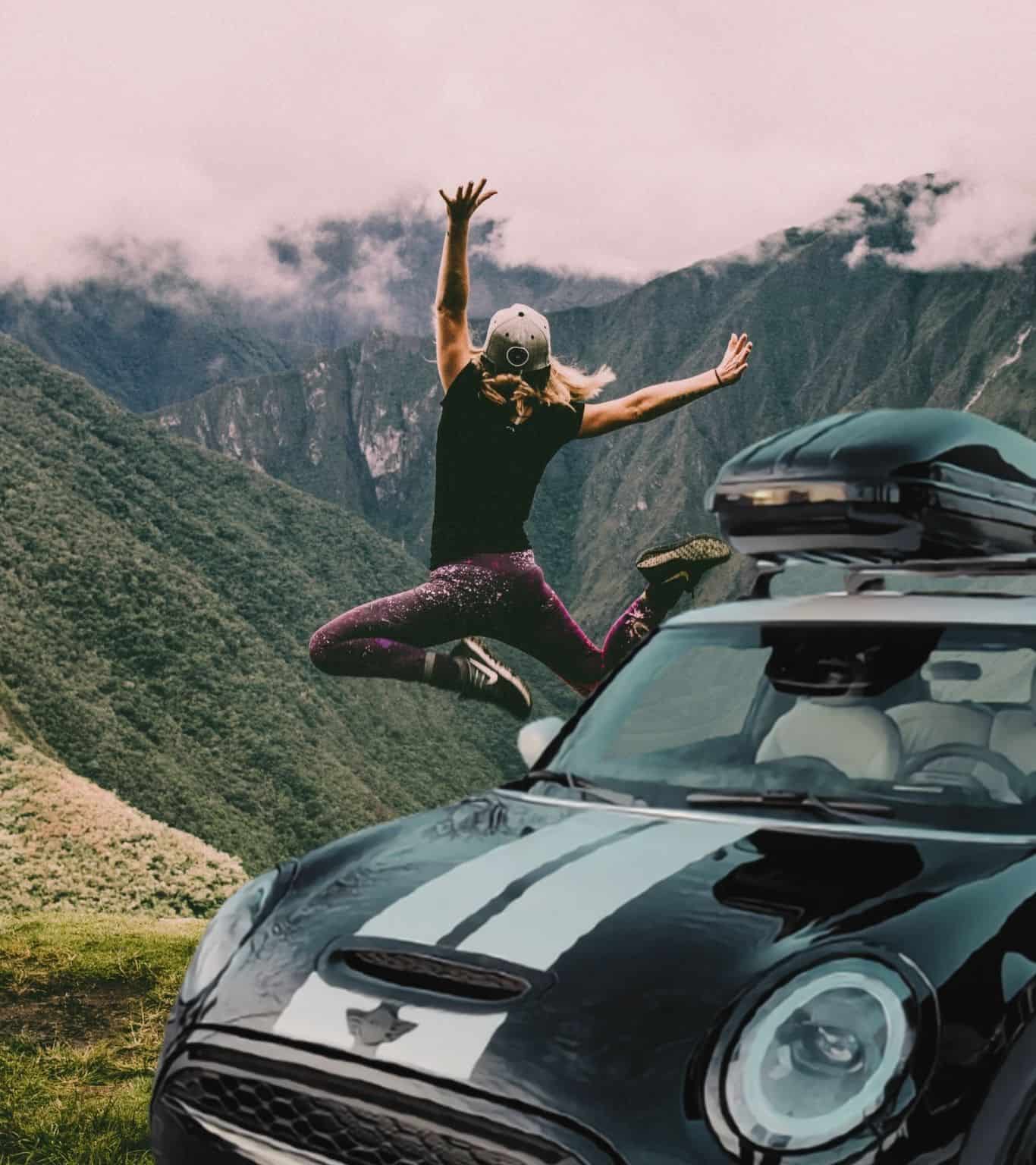 Conclusion
There are many reasons to invest in a roof cargo box. Perhaps you're an outdoor enthusiast who loves to take weekend camping trips. A roof cargo box will give you extra storage space for all of your gear. Maybe you're a busy parent who needs to transport a lot of supplies back and forth between home and school. A roof cargo box will make it easy to transport everything you need without taking up any extra room in your car.
Whatever your reason may be, a roof cargo box is a great investment. They're affordable, easy to install, and can hold a lot of weight. Plus, they're a great way to protect your belongings from the elements. If you're looking for a way to increase your storage space, a roof cargo box is a perfect solution.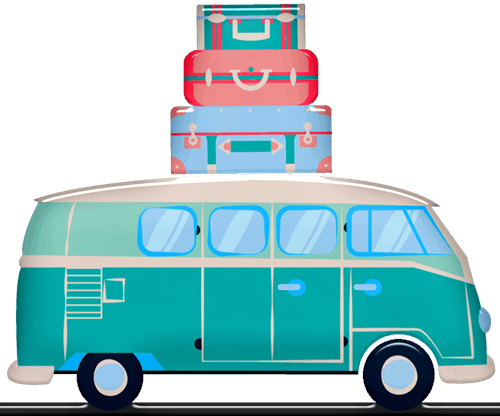 Our team is creating outdoor-gear relevant articles with passion. If our articles can help you to find the correct solutions for your questions, we will be happy about that. In the content creation process, we usually collect accurate and useful information online or offline to compile our content in an organized way. Consequently, we can guarantee that you can discover some expected answers to your questions. We appreciate your time on our site.
We are reader-supported. We get commissions for purchases made through links in this post, As an Amazon Associate we earn from qualifying purchases.