Last Updated on November 22, 2022
You want to find cargo boxes for your spacious Audi Q7, and you are on the right boat. When you drive your Audi Q7 with your friends or families on a road journey, you may find an insufficient inner room in your Audi Q7 for your belongings and equipment. Even you hardly load every luggage into the hatchback, you may experience horrible and dangerous driving on the way to your vacation destinations because of blocked rearview and changed gravity center.
A cargo box can free up the interior space of your car for eliminating a blocked rearview, but it also raises the gravity center of your vehicle.
What are the best solutions to the above situations?
There are several options for you: a cargo box, a cargo bag, or a cargo basket, but, in this article, we are digging into the benefits of using a cargo box to fit your selective searching intentions.
A cargo box can install on the roof of your Audi Q7 to create a safe, durable, and sturdy storage space for your luggage or gears. You can stow almost everything that you want to bring for a road trip or other outdoor activities, and you can open the roof box at any time and anywhere with your keys.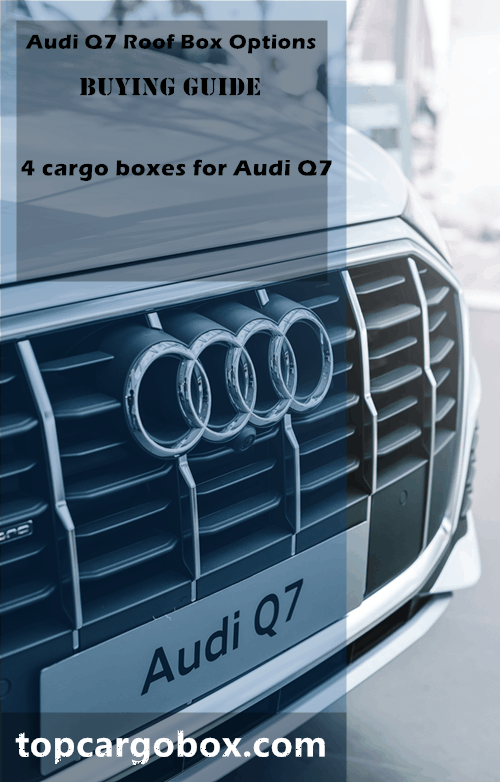 We searched the Internet for the best options of cargo boxes to fit the Audi Q7, and we studied those selected cargo boxes to find the advantages and disadvantages for your final pick. As a result, you can read through our article to find the best suitable roof box for Audi Q7 in under 10 minutes. 
After you finish reading this article, you can visit other posts to expand your knowledge about roof boxes for many different demands. We have written cargo boxes for BWM 3 series, roof boxes for Audi Q5 and other Audi models, cargo boxes for Ford Escape, car roof boxes for Nissan Rogue, roof boxes for VW Tiguan, cargo roof boxes for Dodge Journey, and more.
If you need some foundational knowledge about car roof boxes, you can first visit Why Do You Need A Car Roof Box to know more.
If you are looking for a rack system for your Audi Q7, you can visit the Q7 Roof CrossBars seller page.
---
---
A list of universal roof racks for all vehicles – You have to get a roof rack before having a cargo carrier because all cargo carriers require crossbars to work.
Quick-Pick List of Car Roof Boxes For Audi Q7
INNO Shadow 16
---
Thule Motion XT
---
Yakima RocketBox Pro
---
Yakima Showcase
---
Roof Bags For Audi Q7
After checking out the above cargo boxes, you may lose interest in them because of many possible reasons. However, we guess that you still want something that can transport items in your outdoor life. We also recommend 5 top-rated cargo bags for your consideration.
A list of cargo baskets for all SUVs, Sedans, Vans, Trucks
Details about Car Roof Box Options for Audi Q7
INNO Shadow 16 Cargo Box
INNO shadow 16 roof cargo box is the first, and it is worth it from every perspective from capacity to installation. Let us dive into the details about it. 
It builds for small vehicles and SUVs, but it has comparatively large enough inner room for belongings or gears. For example, according to its official statistics, it can hold six snowboards, eight pairs of skis or two surfboards to fulfill your passion for winter sports. 
Its aerodynamic design cuts the wind to the surroundings and reduces the wind noise when you drive on the highways, and it has no impact on your gas mileage. As a result, you can leave a roof box on the roof of your Audi Q7 for a long time, and you don't worry about unwanted effects on both your car and your driving experiences.
A Special Purpose Machine (SPM) manufacturing process offers ABS materials made of 3-layer construction to the INNO shadow cargo box to ensure that it comes out with durable, stable, waterproof, and sturdy characteristics. A 16 cubic feet interior room gives you enough space to haul necessary items for your camping, road trip, outdoor journey and sports activities, and other travel-related events.
You can open it from both sides, and you do not need to hold the lid when you pack it or unload it because there is a lid holder. 
What types of crossbars are compatible with the Inno shadow roof box? Here comes the answer. This roof box is suitable for most factory rack systems, and you can install it on a rack system within five minutes without tools in your bare hands. It also fits round, square, and aerodynamic roof bars from specific brands. Furthermore, the INNO company offers five years warranty on its products.
---
Thule Motion XT Rooftop Cargo Carrier
Here comes the second option for your Audi Q7 which is the Thule Motion roof box. The Thule company has been manufacturing high-quality gear for camping, sports, road trip, and other outdoor-related activities for over 30 years.
Motion XT series have different sizes and colors. The most demanded color options are black and gray, and if you are looking for other colors to match your color, you can customize your order with your desired colors.
Like other high-quality cargo boxes, the Thule Motion XT roof box also has a large interior space for storage, an aerodynamic shape for reducing wind noise, and simple installation components for everyone.
You can assemble it on a rack system by using smart torque hardware. The torque component will notify you with a sound when the roof box is safely and correctly mounted to the crossbars.
Thule Motion XT Car Rooftop Cargo Boxes Buying Guide

Also, a Slidelock system offers you added security to your content, and you can hear a TiK sound when the lock has fully functioned. When you have it on the roof of your Audi Q7, you do not worry about the opening of your car's hatchback because the cargo box has no interference with it.
---
Yakima RocketBox Pro Rooftop Cargo Box
The Yakima Rocket roof box is perfect for people who don't use a roof box to carry long items such as snowboards or skis because it is only 58 inches long. However, if you use it for carrying suitcases or other camping gear, it is the right option for your needs.
Yakima Rocket Car Rooftop Cargo Boxes Information Guide
The Yakima RocketBox Pro offers you 14 cubic feet of inner space for carrying your belongings, and it is large enough for 3 to 4 people or a big family. If you want more storage space for luggage, you can also use your Audi Q7 as the backup storage room. A combination of the Yakima RocketBox Pro roof box and your Audi Q7 is going to create ample space for carrying many belongings or luggage for a big family of five to six people.
It weighs only 30 pounds, and it has a pretty simple installation. You can assemble the roof box on the roof of your Audi Q7 without a tool or any assistance from others. (Tip: The correct way to pack your roof box is necessary to learn to maximize the convenience of your cargo box)
---
Yakima Showcase Car Roof Box
The Yakima Showcase roof box is another cool option for your Audi Q7. When you look at it, you will be so interested in not only its aesthetic high-glossy body but also its advanced features. It is perfectly matching both the design and color of the Audi Q7.
Its aerodynamic design reduces the wind noise on the highways, and it has no impact on your gas mileage. You don't worry about extra costs on gas with it on your Audi Q7, for modern technology solved your concerns. Its 15 cubic feet of internal space allows you to carry everything you need on a road trip or other outdoor adventures.
When you start to use it to carry your belongings on a road trip, you will find that it is more than easy to use.
Its easy-mount system simplifies the installation process, and the SKS locks to ensure that your luggage has added security on the way of your road journeys. Consequently, the advanced ABS material offers waterproof, sturdy, and durable characteristics to the Yakima cargo box. There are tons of real customer feedback on the seller's page, and there is also a video down below.
---
Cargo Boxes On Audi Q7 Gallery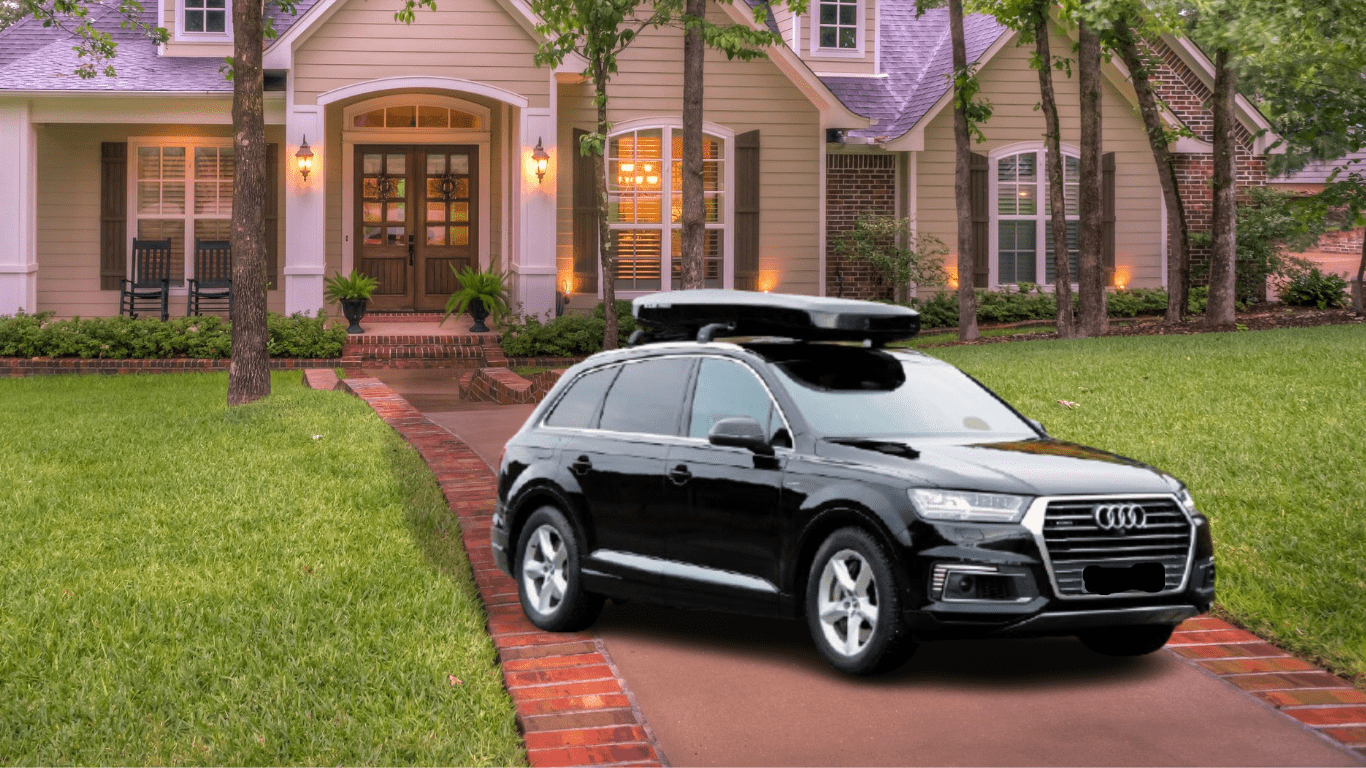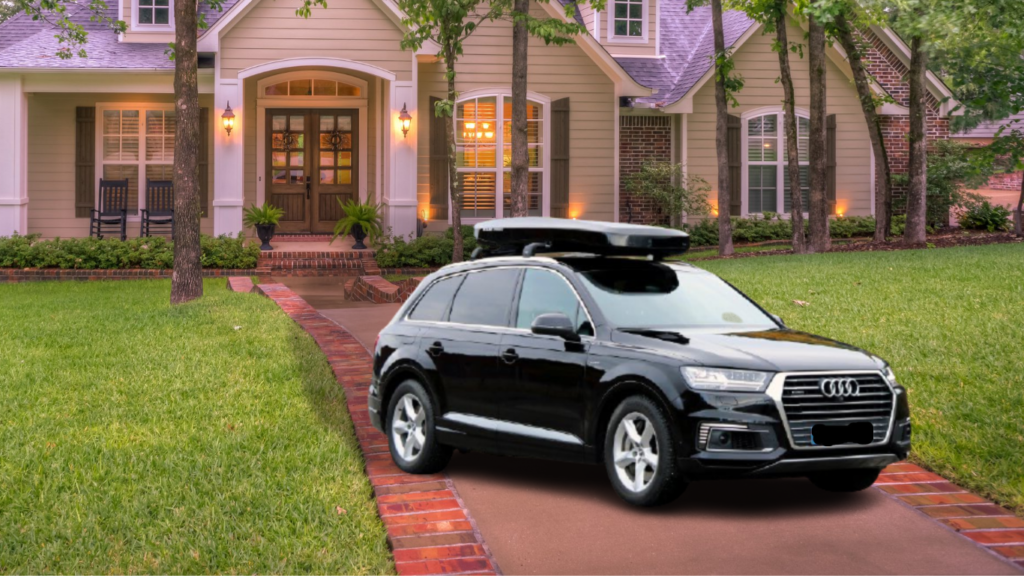 Conclusion
In this article, you find Four car roof box options for your Audi Q7. If you have a large family or many friends, you can buy a roof box for your large Audi Q7 to expand the space for your belongings on a road trip. We have an article about why do you need a roof box, you can know more about the conveniences of having a cargo box.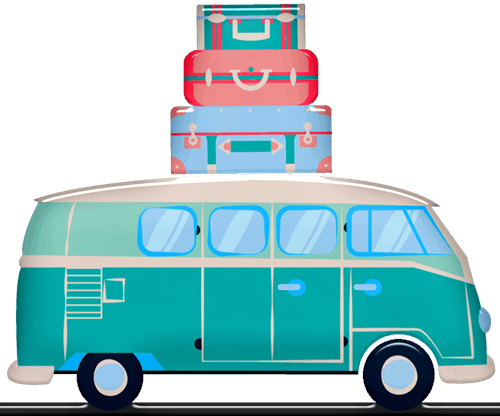 Our team is creating outdoor-gear relevant articles with passion. If our articles can help you to find the correct solutions for your questions, we will be happy about that. In the content creation process, we usually collect accurate and useful information online or offline to compile our content in an organized way. Consequently, we can guarantee that you can discover some expected answers to your questions. We appreciate your time on our site.
We are reader-supported. We get commissions for purchases made through links in this post, As an Amazon Associate we earn from qualifying purchases.