Last Updated on November 22, 2022
Although Ford Escape has a large space and room for people and items, sometimes, you might also need extra space (cargo box) for large luggage to enjoy the convenience and happiness in your travel time. For this reason, a cargo roof box is the best option for you, and you need to learn and find the correct sizes and types of roof boxes on the market to fit your Ford Escape.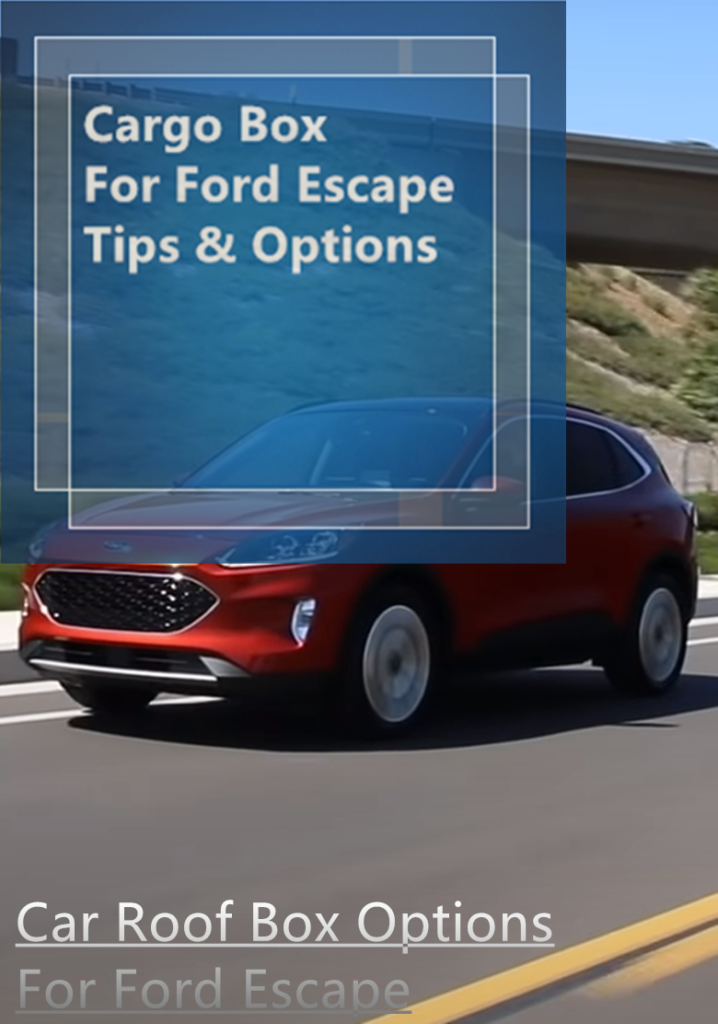 ---
---
Are you looking for a car roof bar? We recommend you go to the Ford official shop to buy one. You also can find roof racks on Amazon or EBAY for Ford Escape.
Roof Rack Recommendations:
The rack system below has good quality, and it fits Ford Escape from 2012 – 2019. If you want one, we suggest you use it.
Related Topic: roof racks, roof rails, and crossbars…
If your Ford escape is in years from 2013 to 2019, you can consider using this crossbar. These crossbars work with OEM roof rails, so you don't worry about compatibility. It is made of aluminum, so it is super light. It can hold up to 165 pounds of items, but you should follow the car roof loading limit to put cargo above the roof racks.
The HEKA crossbars are adjustable, so you can cut the bars to fit your Ford Escape's roof size.
---
A list of Cargo Roof Boxes for Ford Escape
1. Yakima Showcase Rooftop Cargo Box
Product: Yakima Showcase Rooftop Cargo Box
Dimensions(inches L,W,H): 91 x 37 x 17
Weight: 60lbs
Box open: Both sides
Capacity: 20 cu ft.
---
2. Thule Hyper XL Rooftop Roof Box
Product: Thule Hyper XL Rooftop Cargo Roof Box
Dimensions(inches L,W,H): 90 x 34.5 x 15
Weight: 25.9lbs
Box Open: Both Sides
Capacity: 17 cu ft
---
3. SPORTRACK SR7095 Skyline XL Cargo Box
Product: SPORTRACK SR7095 Skyline XL Cargo Box
Dimensions(inches L,W,H): 55 x 41 x 14
Weight: 30lbs
Box Open: Passenger
Capacity: 18 cu ft.
---
5 Best Selling Roof Bags For All Cars
If these cargo boxes are not your consideration, you can think about having a cargo bag as an extra storage space for your Ford Escape. We list 5 top-selling roof bags for you on another post: 5 best cargo bags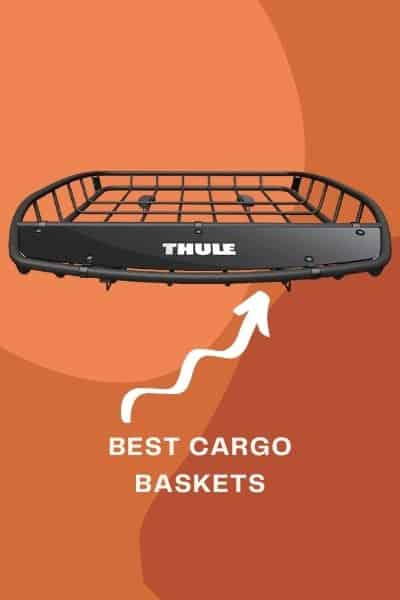 You also can use a cargo basket to carry stuff on top of your vehicle. If you are interested in cargo baskets, you can use this link to take a look at a list of the best cargo baskets for your Ford Escape.
More info about Ford Escape Cargo Boxes
Thule Hyper XL Rooftop Cargo Box
This cool design car roof box is for long-time road travel, and it can hold up to 110 pounds without any trouble.
Although this cargo box has a large body to provide enough room and space for your luggage on your road trips, it will not give you any trouble to open the hatchback.
In the package of this roof box, there are expanded mounting points and a rear-angled base that are going to enhance the clearance between the roof box and the hatchback. The specially designed mounting system makes the cargo box very easy to be installed and stable in place. Additionally, the internal light makes the cargo box very easy to load or unload, and the ' click ' sound of the mounting system notices that the roof box is correctly installed and secured.
---
SportRack SR7095 Skyline XL Cargo Box
It is another large car roof box that has ample room for carrying your items during your vacation trips. The Sportrack cargo box can hold up to 100 pounds and has 18 cubic feet of internal space to satisfy your needs on your road travel.
Although this roof box is large, it will not interfere with the opening of the hatchback of your car.
This car roof box has a very cool design with ridges on the top to reduce the noise from the windy condition, and it also has simple installation steps to make it suitable for everyone. On the market, this is the tellest cargo box, and it also has two locks to make sure your belongings are safe on the road. When you need to open the box, you need to go to the passenger side to reduce the risk of being hit by coming cars on the roadside.
---
INNO Shadow Rooftop Roof Box
We should appreciate that there are cargo box options on the market for Ford Escape, and, sometimes, it is hard to find one in your local. INNO is one of the top dealers of cargo boxes on the market. INNO shadow rooftop cargo box is a perfect option for Ford Escape, and it has a unique function that allows people to open the box from two sides.
We can open the INNO shadow cargo box from either side of our vehicle, and this function gives us convenience on loading and unloading. Furthermore, we also can get the box off our car from both sides, and the diffuser can decrease the wind noise while the car is running because the wind flows through the top and sides of the box.
The memory hardware of the mounting system makes the roof box easy to install and disassemble, so we can spend more time enjoying the happy time of our holidays. Find INNO cargo box on Ebay.
---
Thule Pulse Cargo Box
Thule Pulse cargo box is not only easy to install with its easy-grip design but also provides extra security with its secure lock system. The smart lock system of this car roof box gives you no problem with closing or opening the box, and if you operate the lock in the wrong way, it does not work and shows you that the roof box is not closed. This function makes sure that you can securely open and close the box every time, and, for someone else, the lock system always puts safety as the first authority.
The capacity and easy installation are two outstanding advantages of this roof box, so many people are attracted to its 14 cubic feet of internal space.
Additionally, the lid lifter is another highlighted point of the benefits of this box. The lid does not automatically shut down while you are loading or unloading, so it is pretty nice for people to reach the very deep inside of the box without being hit by the closing-down lid. On the other hand, the aerodynamic design of this roof box decreases the noise of the wind and moves the air to the top and surroundings. This feature will save gas for you on your road trips.
---
Yakima Showcase Rooftop Cargo Box
Yakima Showcase Rooftop Cargo box is another perfect option for Ford Escape, and it has a large internal space that is almost 20 cubic feet for people who are traveling in a car very often.
This cargo box has many advanced features that are helping you and your family to enjoy road trips with satisfaction and happiness. Although this roof box is large on the top of a car, it will not interfere with the opening of the hatchback of your vehicle. Furthermore, this roof box can be open from both the driver's side and passenger side, so it is very convenient for people to get access to their belongings. Find Yakima cargo boxes on Ebay.
Additionally, this rooftop box has a strong lock, internal lid lifter, and memory mounting system, and these features are going to help you to ensure safety on roads, simplicity of installation, and smart operation. This box is not heavy, so you can carry it up and install it by yourself, but it is not recommended.
---
Conclusion
In this article, we have listed 3 types of Ford Escape roof boxes in the first section here for a fast pick to buy. Then, we discussed 5 roof boxes in detail with their advantages and disadvantages. You can choose one that fits your needs, and you have to know the measurement of your car. When you are buying a car roof box, you should pay attention to the installation, dimensions, capacity, and lock system. These functions are significant for the enjoyment of a roof box, so you should double-check the information before buying it.
VW Golf cargo box options are also discussed on our site.
Cargo Boxes on Ford Escape Gallery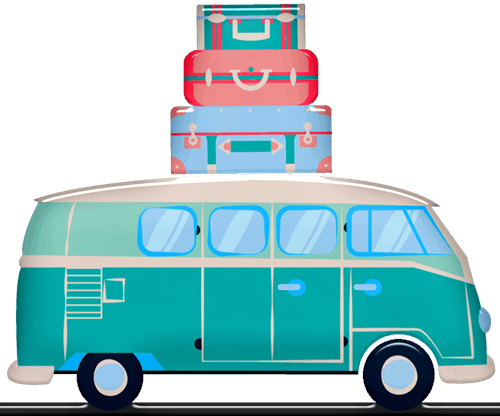 Our team is creating outdoor-gear relevant articles with passion. If our articles can help you to find the correct solutions for your questions, we will be happy about that. In the content creation process, we usually collect accurate and useful information online or offline to compile our content in an organized way. Consequently, we can guarantee that you can discover some expected answers to your questions. We appreciate your time on our site.
We are reader-supported. We get commissions for purchases made through links in this post, As an Amazon Associate we earn from qualifying purchases.