Last Updated on November 26, 2022
Picking up the right size roof cargo boxes for a BMW 3 series is not that easy, so you need to learn a little bit before your buying actions. If you purchase the wrong size roof box, you can create potential danger and damage to yourself and your BMW car. We hope we can help you to find the right cargo boxes for your BMW 3 series.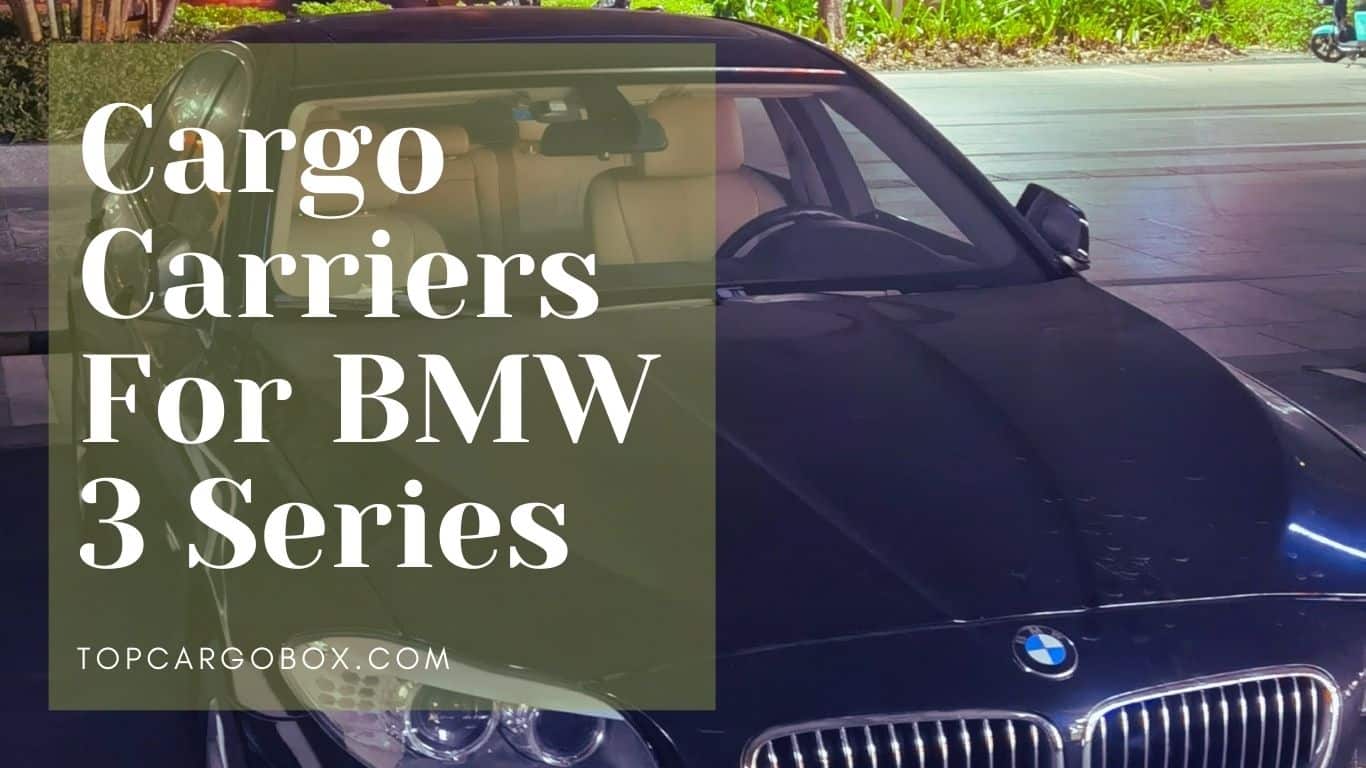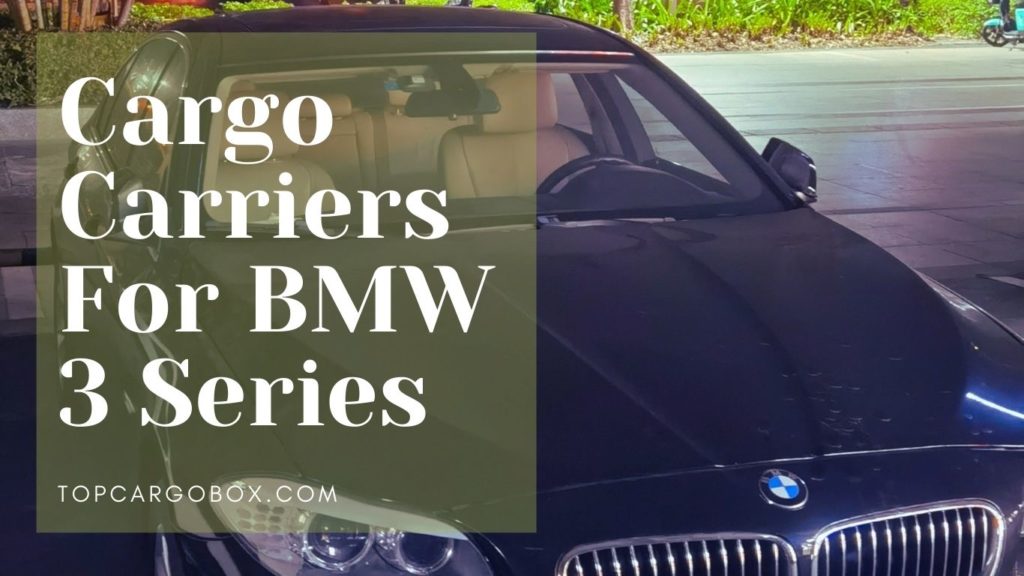 In this article, you will find the correct choices on roof boxes for BMW 3 series.
If it is your first time thinking about investing in a rooftop cargo carrier, you have to know more information about: why do you need one, what can car cargo boxes do for you, and how to pack a car roof box. (A complete guide helps you get familiar with cargo boxes and other rooftop luggage carriers.)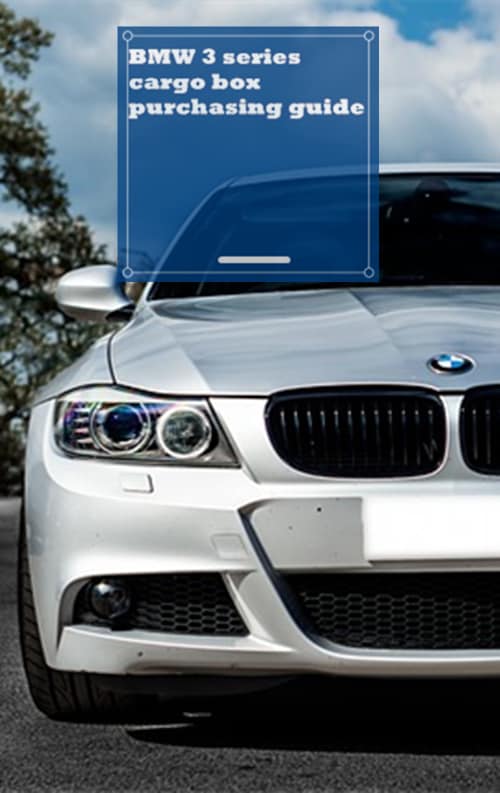 Roof Rack System Recommendations For BMW 3 Series:
You can find more compatible OEM roof racks in the BMW store on Amazon. OEM roof racks are the best pick, and third-party racks are also durable in quality but may have compatibility issues.
These roof crossbars are genuine BMW products that perfectly fit on the top of your BMW 3 series.
BMW offers specific designs to the roof racks to match the style of the BMW 3 series.
These crossbars have lock systems that ensure that no one can take off the bars without keys.
You can use these bars to carry rooftop carriers like roof boxes, bike racks, cargo baskets, and other rooftop cargo carriers.
---
---
Quick-Pick list of 5 Cargo Boxes for BMW 3 Series
1. Thule Hyper XL Roof Cargo Box
---
2. Yakima Rocket Rooftop Cargo Box
---
3. Sportrack SR7087 Skyline Box 18 Cu
---
4.Thule Pulse Cargo Box
---
5.SportRack Horizon Alpine Cargo Box
---
Best Cargo Baskets For BMW 3 Series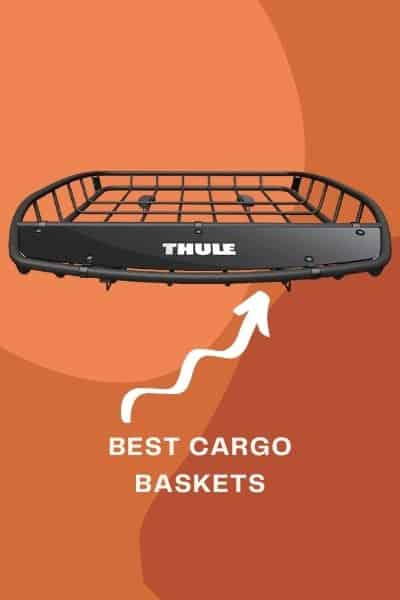 You can also use a cargo basket to create added storage space on top of your BMW 3 Series, and we have a list for you. You can mount a cargo box or a roof bag on a cargo basket, so cargo baskets have multiple usages like carrying luggage, hauling gear, transporting items, or setting as roof racks.
---
Details about Car Roof Boxes For BMW 3 series
1. SportRack SR7087 Skyline Car Roof Box
This Car Roof box is the best choice for the BMW 3 series, and it has high-quality construction and middle-range prices. If you have a limited budget, you can consider using this car roof box to enjoy your vacation trips. For its high-quality design, it will work very well and last a very long time.
The installation of this car roof box is simple. According to the user manual, you will only need some straps to attach this cargo box to your car roof. There are several U-belts in the package to be the extra security guardian.
This cargo box has two locks on one side that make the roof box secure all the time, and, on the other hand, there are a pair of hinges that use to prevent the roof box from closing when it is open. The plastic clamps designed to keep the box be closed. All these convenient designs make this cargo box very safe and easy to use.
---
2. Rightline Gear Sport 2 Car Roof Bag
Aerodynamic design, waterproof, and easy installation are three outstanding attributes of this cargo carrier. First, the aerodynamic shape of it is reducing wind noise while it is in motion. However, we do not recommend driving too fast with a car roof bag because everything has risks. Second, this car rooftop carrier has an advanced urethane-coated zipper to prevent water from getting inside.
These two designs make sure that everything inside the bag will not have a chance to get wet. If you plan to travel in the rainy season, you should consider this car top carrier to go with you. Third, this car top carrier is very easy to install to the door frame or attach to your car roof rack. We searched on Youtube, and we found one great video for you guys about his car-top carrier below.
---
3. Thule Pulse Cargo Box
This option is the best one for BMW 3 series on the list, and this cargo box is made of durable and sturdy material to make it very hard to damage from the outside. The lock of this cargo box is to make sure that the roof box is closed on your trip. This roof box is opening from one side, so we do not need to worry about a sudden pop-up from any side. The material of the roof box is thermoplastic which is a sturdy substance. Thus, it is durable and sturdy for use in real-life conditions.
The Thule pulse cargo box has an installation guide in its delivery package, and you can mount this car roof box to your car within minutes. You can leave this roof box on your BMW 3 series for a year-long without taking it down because of its fashionable design and waterproof materials, and double-sealed edges. We found a video on Youtube about his roof box, and we hope it can help you a bit.
---
4. YAKIMA – Showcase, Aerodynamic Car Roof Box
There are internal stiffeners that make the Yakima cargo box very unique and easy to use. A 15 cubic space is a great deal for larger vehicles, and the dual-sided opening feature provides convenience for drivers or passengers.
The modern aesthetic design fits our vehicles. Easy installation of it only takes you minutes to finish, and the SKS locks are giving the box extra security all year long. Additionally, this car roof box is waterproof and anti-noise, so we recommend this rooftop cargo box very strongly.
Below, we found a video on Youtube about Yakima car rooftop boxes, so you can play the video to know more and learn a bit from experts. The video gives a detailed look and installation guide of different kinds of Yakima Rooftop Cargo Boxes. If you are considering buying one, you cannot miss the video below. Find info on Yakima's official site.
---
5. Thule Hyper XL Rooftop Car Roof Box
It is another specially designed cargo box from the Thule brand, and it is anti-noise and waterproof. The modern aero design makes the car roof box look very fashionable. Thule Hyper XL 6-12 rooftop cargo box is a 17 cubic feet rooftop with unique styling graphics making it very distinctive among other cargo boxes. It has a gloss-black finish with a matte silver coating on the lid.
It is Thule's premium rooftop cargo box. It offers a 110-pound carrying capacity and 17 cubic foot volume capacity. It is 90 inches in length which will allow it to accommodate skis measuring up to 201 centimeters. It measures 34 and 1/2 inches in width and 15 inches tall above the crossbars. It is a dual-opening rooftop box, and it is accessible with an ergonomic turn knob. It also has a unique lighting fixture LED operated with triple-A batteries to light up the interior while it is open for loading or unloading.
---
How to use a cargo box?
Do you know how to use a cargo box most effectively? You have to follow the accurate user guide to manage your cargo box to maximize enjoyment while taking the most benefits of the cargo box. Have you checked the loading limits of your car? Do you know more straps bring more security? Do you know it is dangerous to drive for a long time without a rest? You can find answers to these questions in the article below.
Cargo Boxes On BMW 3 Series Gallery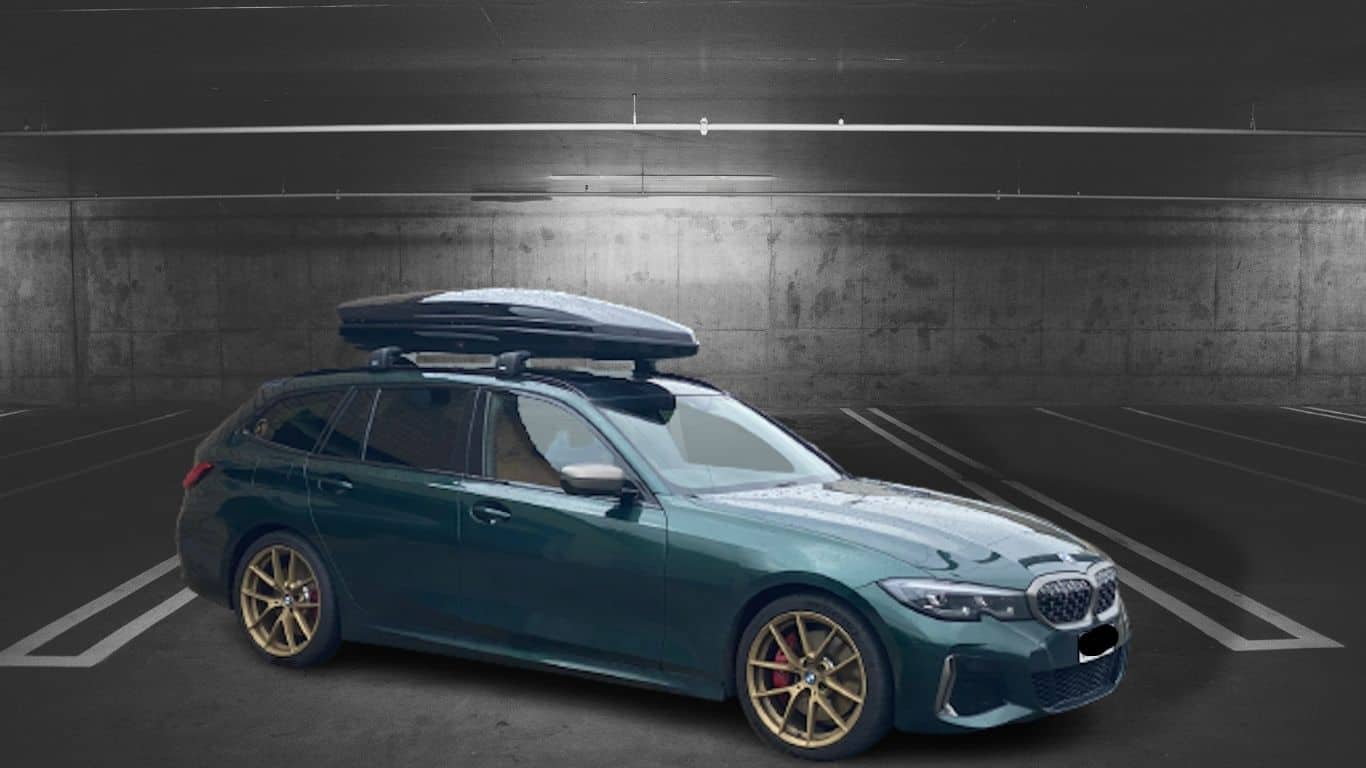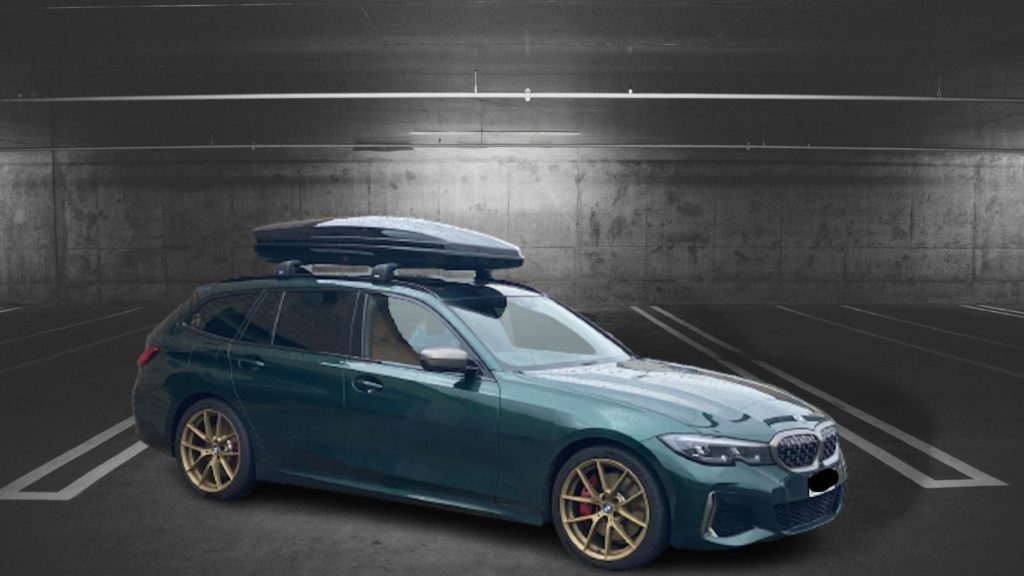 Conclusion
In this article, we have discussed five different roof boxes for the BMW 3 series. Each of them has advantages and disadvantages, so, as a customer, you need to choose the fittest ones, not the perfect ones. Below each title, we have listed videos about cargo boxes' introductions, installation, and other info. We hope you can learn something after reading this article. If you are looking for cargo boxes for other BMW series, you can also find relevant content on our site.
Car roof box options for Ford Escape are also discussed on our site.