Last Updated on November 1, 2022
You may want to fix your cargo box for cheaper solutions, and we have some suggestions & tips for you. When you got your cargo box, you probably used it weekly or monthly with your family or friends on a road trip or other outdoor adventures. Consequently, you may encounter unpredictable accidents on the highways or in a city. When your cargo box has scratches, holes, a damaged surface, you can replace it with a new one or repair it with tools. Various damages require different methods, so we will introduce common ways of fixing a cargo box.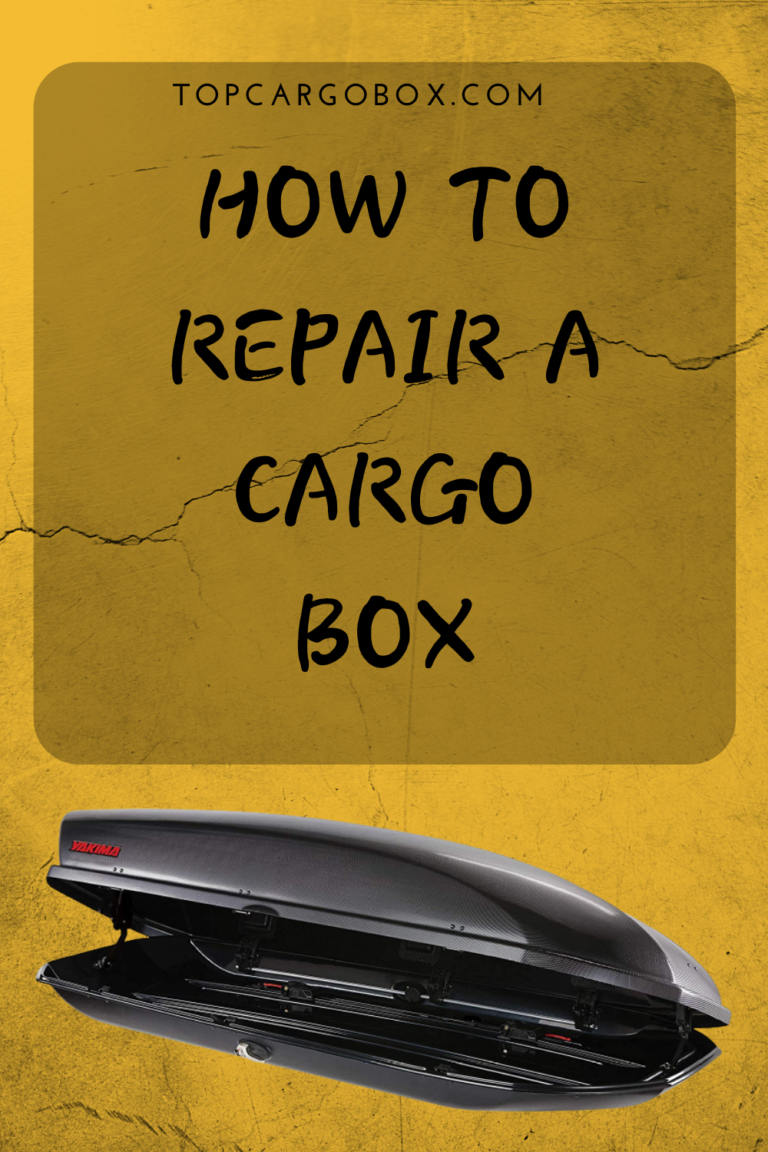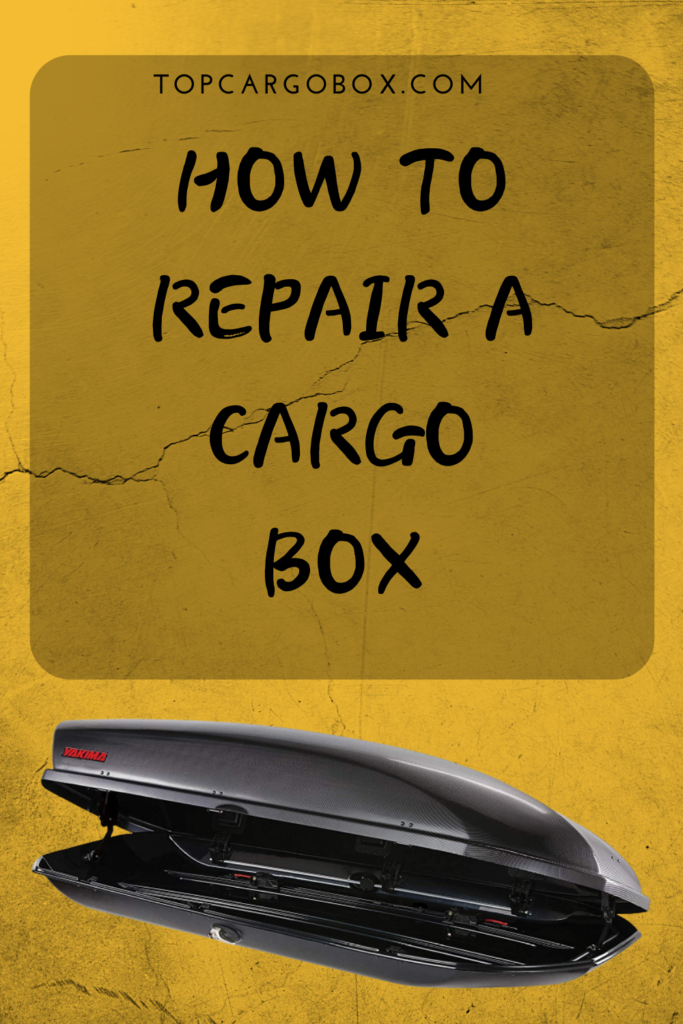 Small Cracks
If your cargo box has a short or long crack on its surface, you can use this method to fix it. First, you need to take your cargo box off the car and put it somewhere easy to operate the fixing procedures. We highly recommend you offer a deep clean before taking any further steps of repairing. If you don't have any time for cleaning, you better clean and dry the damaged portion of your cargo box where you want to fix and apply additional materials for sealing. Once you have prepared for repair, you can start to follow the steps to recover your cargo box's cracks with recommending tools.
Cracks have many kinds, short, long, vertical, and horizontal, so you need to measure them and write the number down for later use.
Before starting, you have to prepare a scissor and a roll of Flex Tape. When you choose a scissor, you use one that you can throw away as garbage after using because of the super sticky glue on the tape. You can find Flex Tape on Amazon, a local auto store, or Homedepot, and you only have two color options when you purchase the FlexTape: white and black.
If your cargo box is not black or white, you can use the other options below to fix a crack.
When you have a scissor, a roll of Flex Tape, you are ready to perform the repair.
Firstly, you open the package of the Flex Tape and cut the tape accordingly with the measurement you have for the damaged portion of your roof box.
Secondly, you paste the tape to cover the crack from left to right or up to down gently. When the tape goes, you use your thumb to stress the tape from center to edge to the end. Third, when the crack is fully covered, you should look closely to ensure that it has no air bubble inside the tape. If it has, you use your fingers to hardly stress from center to edges on the area until all air bubbles disappear as wanted.
Thirdly, you better leave the fixed cargo box where it was for 24 hours for expected results.
It is the first method to fix a crack on a black or white cargo box, and it is affordable.
If you have doubts about method one, you can watch a video from Youtube. The author repaired his black Thule cargo box and tested the Flex Tape with a long road trip on a rainy day. We think the video has what you want to know, and you can learn a little from it.
Holes & Large Damage
If you have mistakenly drive through your garage without taking the cargo box off, your cargo box may have holes or large cracks on it. When you encounter situations like the above statement, you still have options:
Repairing the cargo box yourself with a small amount of money on tools ($100),
Fixing it in the local auto store for more than $300,
Buying a new one for $500.
If you decide to go with option one, you follow the steps below to minimize the hurts and maximize the saving. It sounds good. Ok, let us get started.
Steps of Fixing Holes & Large Cracks On A Cargo Box
Sand the Area
You use sandpaper to polish the area until the surface is smooth for your finger touch, and the 80 grit sandpaper can do the job. Usually, 2 to 3 times of polishing is enough for later steps. While you are polishing, you need to spread some water to the target area. Do not sand the surface without water for too long.
Clean the Area
After polishing, you can start to clean the area with water until it is clean and dry. Then, you can use oil remover to wipe the surface for seconds for taking off the oil from the target area and get ready for the next steps.
Apply the Epoxy
Now, it is time to put some epoxy to cover the holes, gaps, or large cracks on your cargo box. When you do this step, you need to use wooden tools to level the surface with added epoxy. Making sure all broken parts are covered is significant to the results, so you need patience. (Wait for at least 30 minutes until the epoxy is dry and ready for further sanding)
Sand the Area Again
You use your finger to feel if the epoxy is dry and firm, and you can sand the area once again until you can not feel any tiny gaps between the edge around the epoxy-covered area. (with water on not too much)
Cover the Rest
Before performing the printing step, you have to use newspaper or plastic paper to cover the rest area of your cargo box. In this step, you have to leave some space for the target area to minimize the color difference after finishing. We recommend cover 10 cm away from the edges of the broken parts, and it is good to even the color. You can use masking tape to paste newspaper around the cracks, and don't forget to leave 10 cm between the newspaper and the target area all around, not one side.
Print the Area
Now, it is time to print the broken area for your wanted color. You can use the Flex Seal Rubber for this purpose, and it is our top recommendation. When you do the printing, you have to move the spray from left to right evenly all the time; moreover, you never hold the spray at one point too long, and that will cause color-not-matching at the end. After printing, you leave the cargo box for 8 hours, then check if you need to apply more printing on it for better results or not. After all, you have done the fixing in a couple of hours, and we think you can get an expected consequence if you have done every step with patience and correct operations. However, If you have done something wrong, it is not a big deal. You at least have covered the holes or cracks with printed epoxy materials that are waterproof, durable, and UV resistant, and the only bad part is the color not matching the rest part of your cargo box. Not a big deal, and it is still working, so why not be happy.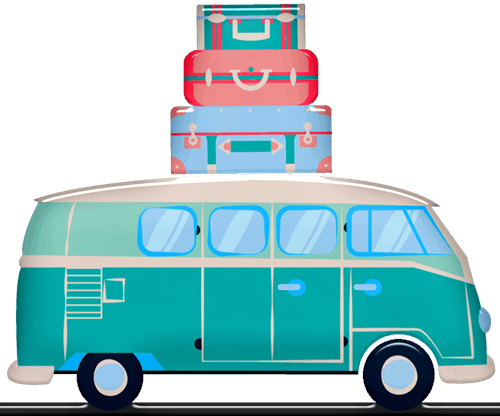 Our team is creating outdoor-gear relevant articles with passion. If our articles can help you to find the correct solutions for your questions, we will be happy about that. In the content creation process, we usually collect accurate and useful information online or offline to compile our content in an organized way. Consequently, we can guarantee that you can discover some expected answers to your questions. We appreciate your time on our site.
We are reader-supported. We get commissions for purchases made through links in this post, As an Amazon Associate we earn from qualifying purchases.