Last Updated on November 22, 2022
We show you five car roof boxes for your Toyota Highlander, and if you look for one, you are in the right boat. Toyota Highlander is a midsize family SUV that fits the needs of most people. An ample interior room of the Toyota Highlander allows you to carry many belongings and to have 2 to 7 passengers. You have to follow Toyota's official roof loading limit to carry up to 165 lbs or 75 kg of items (everything on the roof including roof racks) on top of your Toyota Highlander. (Toyota Official Manuals)
When you are looking for a cargo box for your Toyota Highlander, there are a few things you will want to keep in mind. The first is that you will want to make sure that the cargo box you choose is the right size for your vehicle. You also need to make sure that it is made from a durable material that can withstand the wear and tear of being on the road. Finally, you will want to choose a cargo box that is easy to use and can be opened and closed quickly.
There are a few things to consider when choosing a cargo box for your Toyota Highlander. The first is the size of the cargo box. You want to make sure that it is the right size to fit your needs. The second is the type of cargo box. There are three main types: hard cargo boxes, soft cargo boxes, and roof racks.
There are three rows of seats in the Toyota Highlander, so you can utilize the large space to carry items or take passengers. However, sometimes, you may want to go out with friends or family for a camping vacation, and you figure out that your Toyota Highlander does not offer extra space for loading all your gear and equipment.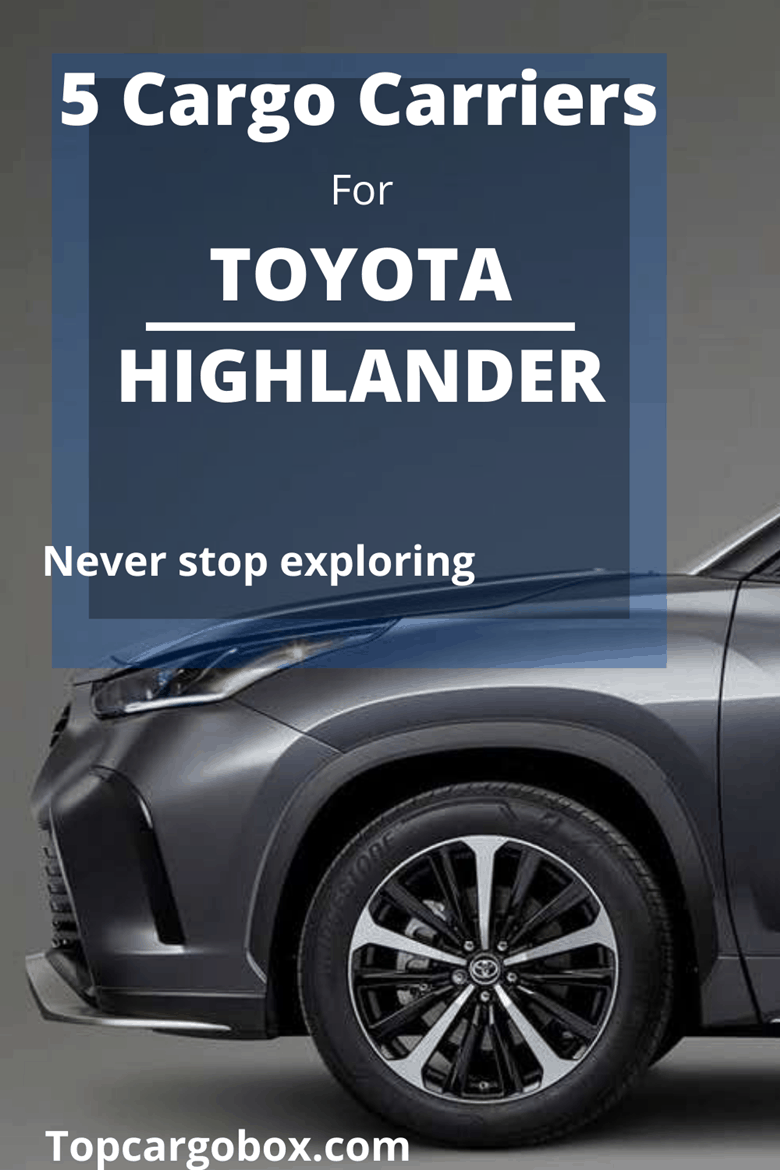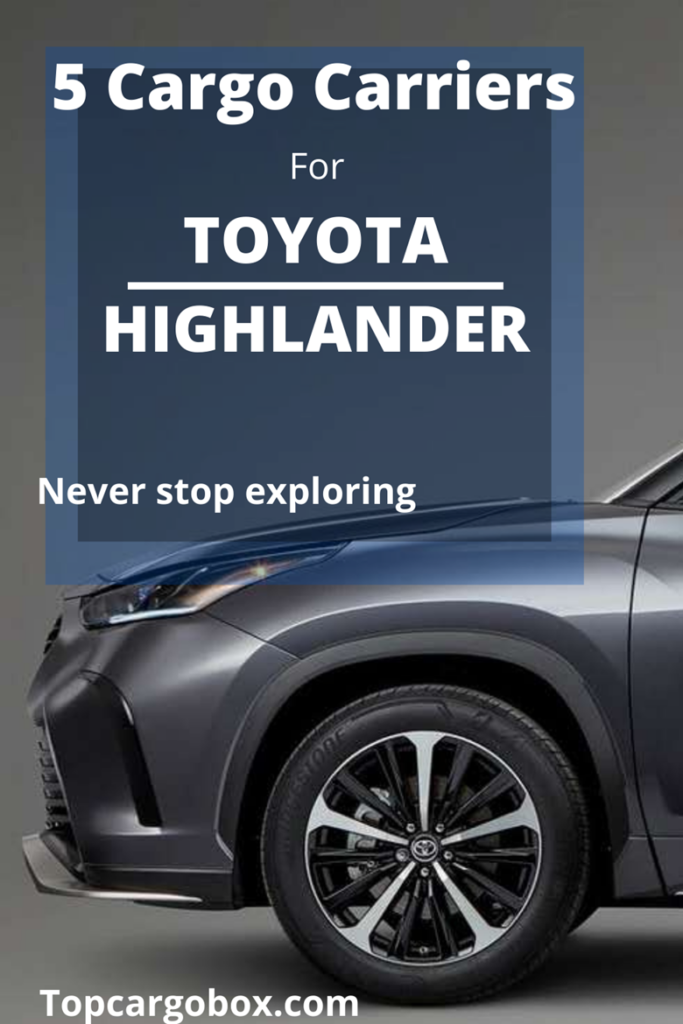 What to do if you want to add some free space to your Toyota Highlander? A cargo box is a solution to this question. You can assemble a cargo box on the top of your Toyota Highlander for creating extra space for camping equipment, luggage, suitcases, items, gear, clothes, and other accessories. 
If you are first-time to hear the cargo box, you can read some articles on our site to build some foundational knowledge: why do you need a roof box, what roof boxes do for you, roof boxes for camping, and cargo carriers for golf clubs.
Then, we list five cargo boxes for your Toyota Highlander with their features. The options below are perfectly fitting to your Toyota Highlander with different capacities, features, and sizes. Thus, you can choose one that fits your needs.
---
Toyota Highlander Roof Racks
A list of universal roof racks for all vehicles – You can choose any of these racks to create a cargo management system on top of your Toyota Highlander. (compatibility check required)
Quick-Pick list of 5 Car Roof Boxes For Toyota Highlander
---
---
---
---
---
---
5 Cargo Bags For Toyota Highlander (Alternatives)
When you don't want to invest in a roof rack, you can use a roof bag instead of the cargo boxes for carrying stuff on the roof of your vehicle. We recommend 5 roof bags for you, and they are the best sellers with tons of positive customer feedback. Furthermore, roof bags are much cheaper than cargo boxes, and they can do the same job as roof boxes can do. When you want to know more differences between these two options, you can read one of our posts to learn more.
---
A list of best-selling soft cargo bags for all SUVs, Sedans, Trucks, Vans
A list of 10 cargo baskets for all SUVs, Sedans, Vans, Trucks
Details about 5 Car Roof Boxes For Toyota Highlander
Thule Motion XT Roof Cargo Box
In the Thule Motion XT series, there are 3 size options: 16 cubic feet, 18 cubic feet, and 22 cubic feet. You can choose one that fits your family. We recommend you pick the largest one for your Toyota Highlander because the 22 cubic feet option can maximize the car's hauling capacity.
Thule Motion XT Car Rooftop Cargo Boxes Info Guide
If you have a small family, you choose the 16 cubic feet or 18 cubic feet to create added space for your car. 
These 3 options have the same features because they are all members of the Thule Motion XT series. We are mainly talking about the 22 cubic feet one and its highlighted features in this article.
Do you have the dimension of your Toyota Highlander's roof? If you don't, you need to measure it now.
When you have the dimension of your car's roof, you can calculate if the Thule Motion XT cargo box can fit on top of your vehicle or not. You also need to ensure there is no interference between the roof box and your hatchback.
The large 22 cubic feet inner room allows you to stow up to 165 lbs of items inside it, and your belongings will stay safe and try in the durable, sturdy, and waterproof plastic construction.
A universal-fitting mounting system ensures that you can assemble a Thule Motion XT cargo box on your rack system without a tool. The audible mounting system notifies you with a click sound when the cargo box is fully and securely locked in position.
You can open the Thule Motion XT cargo carrier from both sides, so you can load or unpack the roof box with many conveniences. For instance, you can use the passenger side to open it while you are parking beside the highways; besides, you can use both sides when you are at home or in the woods.
The Thule Motion XT car roof boxes have an aerodynamic design that not only reduces wind noise but also has zero effects on your gas mileage.
---
SportRack Vista XL Rear Opening Cargo Box
It is another option for your Toyota Highlander. It has only black color, and it is made of durable, waterproof, sturdy ABS materials. The SportRack Vista cargo box can only open from the passenger side. 
It also has a universal fit mounting system that works with most factory crossbars and SportRack square and round roof racks. You can operate the mounting hardware without a tool in minutes to assemble the cargo box on the top of your Toyota Highlander. Passenger opening is reducing the risks of coming traffic on the highways. 
SportRack Vista Car Rooftop Cargo Carriers Buying Guide
UV resistance is a fine quality that ensures its color will not fade away after a long-time of use under the sunlight.
Although there is only one color option, you can print it in other colors to match your Toyota Highlander's printing and style. 
---
INNO PHANTOM Cargo Box/Carrier
INNO Phantom roof box is the largest option in INNO cargo box lineups, and it offers 18 cubic feet of interior space for loading up your belongings or gears. A dual-side opening roof box can mount onto most factory roof racks with ease.
The memorial mounting hardware is easy to use, and you can slide the cargo carrier forward to avoid interference between the roof box and the hatchback.
If you are an enthusiast of winter sports such as skiing, you can use the INNO Phantom roof box to carry up to 10 pairs of skis or 8 snowboards. However, the inner length of the car roof box is 191cm. Thus, you have to ensure that your gears or equipment can fit into the roof box.
---
Yakima RocketBox Pro Rooftop Cargo Box
Yakima Rocket Box car roof box offers 14 cubic feet of inner space to your Toyota Highlander. Its aesthetic aerodynamic design ensures that the wind noise is under control and that you will not pay extra money on your fuel bills.
One of our friends is using it for his weekly road trips, and he has told us some good and bad things about it.
Good things: The Yakima Rocketbox is a durable and sturdy container that can carry gears and make them safe inside of it. The operation and use of it are simple, and its position on a rack system is adjustable. He was unable to remove the key when it was not fully and securely closed. It was quiet while he was driving on the highways.
Yakima RocketBox Car Rooftop Cargo Boxes Buying Guide
Bad Things: The car rooftop carrier may cost you extra money on gas. Its actual height is higher than the number in the product description. Thus, you should be ready to take it off when you are about to drive into your garage.
---
Thule Pulse Cargo Box
It is a thin-built cargo carrier for people who do not like those high ones. The cargo box has 11 cubic feet of interior space for carrying belongings or gears. 
We have discussed this option in other articles on our site. You can read them to know more about this car rooftop carrier from the Thule.
Learn More about the Thule Pulse cargo box

Have you ever thought that you can spend your vacation time for both camping and skiing? If you choose the right cargo box, you can enjoy the fun of camping and experience a skiing season at the same time.
If your cargo box has enough interior space, you can store all the gears and equipment in the car roof box. Also, You will have an unforgettable skiing season and several memorable camping nights.
On the market, the Thule Pulse Cargo Box is the best hard-shell cargo carrier for the winter seasonal activities such as skiing and camping. You can store not only your winter clothing but also your skis, snowboards, and camping equipment in the cargo box.
The height and length of the Thule Pulse cargo box are sufficient for carrying three snowboards or six pairs of skis.
The easy installation of the Thule Pulse roof box allows you to assemble it on the top of your vehicle without a tool in minutes, so you do not need to worry about the use of it when you are camping alone.
For both smaller cars or large SUVs, the Thule Pulse cargo box is the best option for winter camping or skiing.
---
CAM Car Roofotp Cargo Carrier
It has an aesthetic aerodynamic design that not only minimizes the wind noise but also eliminates the effects on gas mileage; therefore, you won't pay extra bills for gas consumption. If you are interested in knowing more about how cargo carriers affect gas mileage, you can read an article about this topic.
Its dimensions are 72 x 29 x 15 inches, and you can use the dimensions to know if you can put your sporting equipment in it or not. The roof box gives you 15 cubic feet of internal space for loading items like carry-on bags, sporting gear, and other stuff. You should follow a guide to know what you cannot load into a roof box.
It opens from the passenger side, and the feature leaves you away from the traffic when loading or unloading the cargo box on the side of highways. If your vehicle is an SUV or a Van, it is high to reach when a cargo box is in position; consequently, you can use a Door Step to stand for packing or unloading the roof box without a hassle.
The CAM cargo box universally fits most roof racks (crossbars), so you can use it for most vehicles with roof bars.
You can use the CAM cargo carrier for heavy-duty jobs because it is made of high-density plastic materials that stand against extreme weather conditions.
If you are new to cargo boxes, you can start with a beginner guide that shows you everything you need to know before and after having a cargo box.
---
Cargo Boxes On Toyota Highlander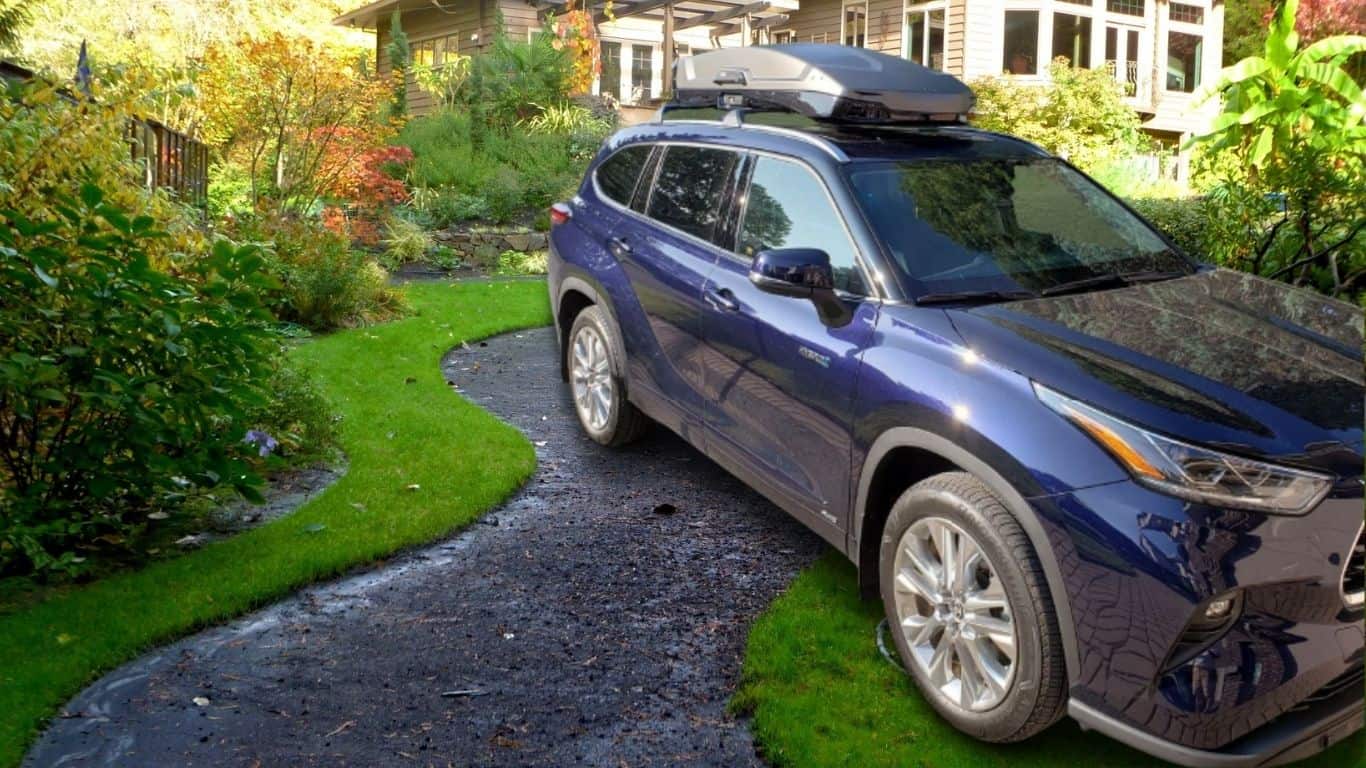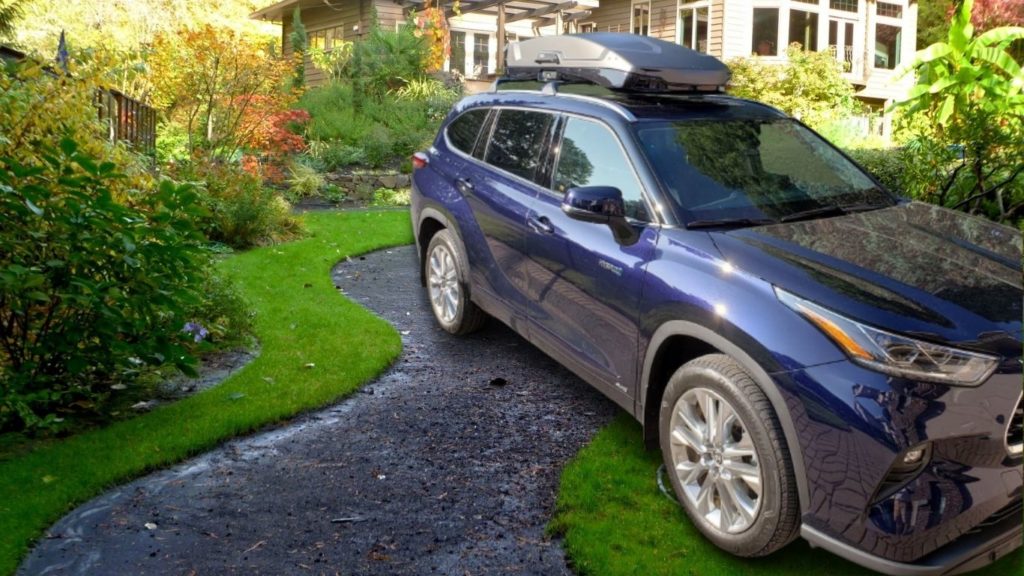 Conclusion
In this article, you can find some compatible cargo boxes for your Toyota Highlander. Otherwise, if you don't like cargo boxes, you can use the links in this article to find other cargo carriers like cargo bags, cargo baskets, and other car racks for carrying bikes, kayaks, canoes, fishing rods, golf clubs, and more. If you don't have a car rack on the car roof, you can follow a link to find universal roof racks for your car. If you want to discover more info about how to choose or use cargo carriers, you can use the menu section to find relevant topics to read.
Other car rooftop or rear cargo carriers for bikes, kayaks, luggage, and more.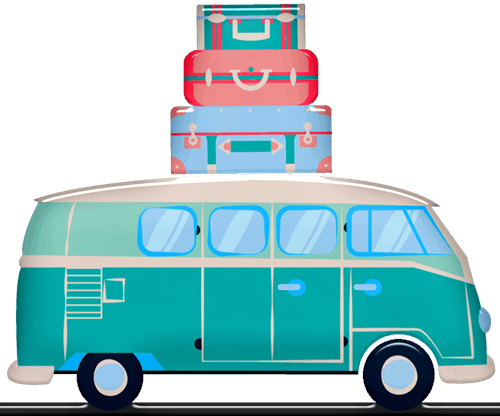 Our team is creating outdoor-gear relevant articles with passion. If our articles can help you to find the correct solutions for your questions, we will be happy about that. In the content creation process, we usually collect accurate and useful information online or offline to compile our content in an organized way. Consequently, we can guarantee that you can discover some expected answers to your questions. We appreciate your time on our site.
We are reader-supported. We get commissions for purchases made through links in this post, As an Amazon Associate we earn from qualifying purchases.