Last Updated on November 23, 2022
Do you need a cargo box for your family? If you do so, you can consider using the Thule Motion XT cargo carrier as an added loading space for your vehicle. It is the best choice for beginners because of its simple installation and its top-grade quality. If you do not know the Thule company, you can jump to another post to learn a brief history of it.
When you want to go out for a road trip with your family, you may need to bring a lot of luggage and gear. However, your vehicle doesn't have enough space for loading that many items; thus, you check the Internet for solutions. We know your situation, and we can help you by introducing cargo carriers for you. Who else needs a cargo box? As we know, people, who use their car to move home, transport sporting gear, go fishing, go golfing, go camping, or do other outdoor adventures, may require to add storage space to their car for convenience.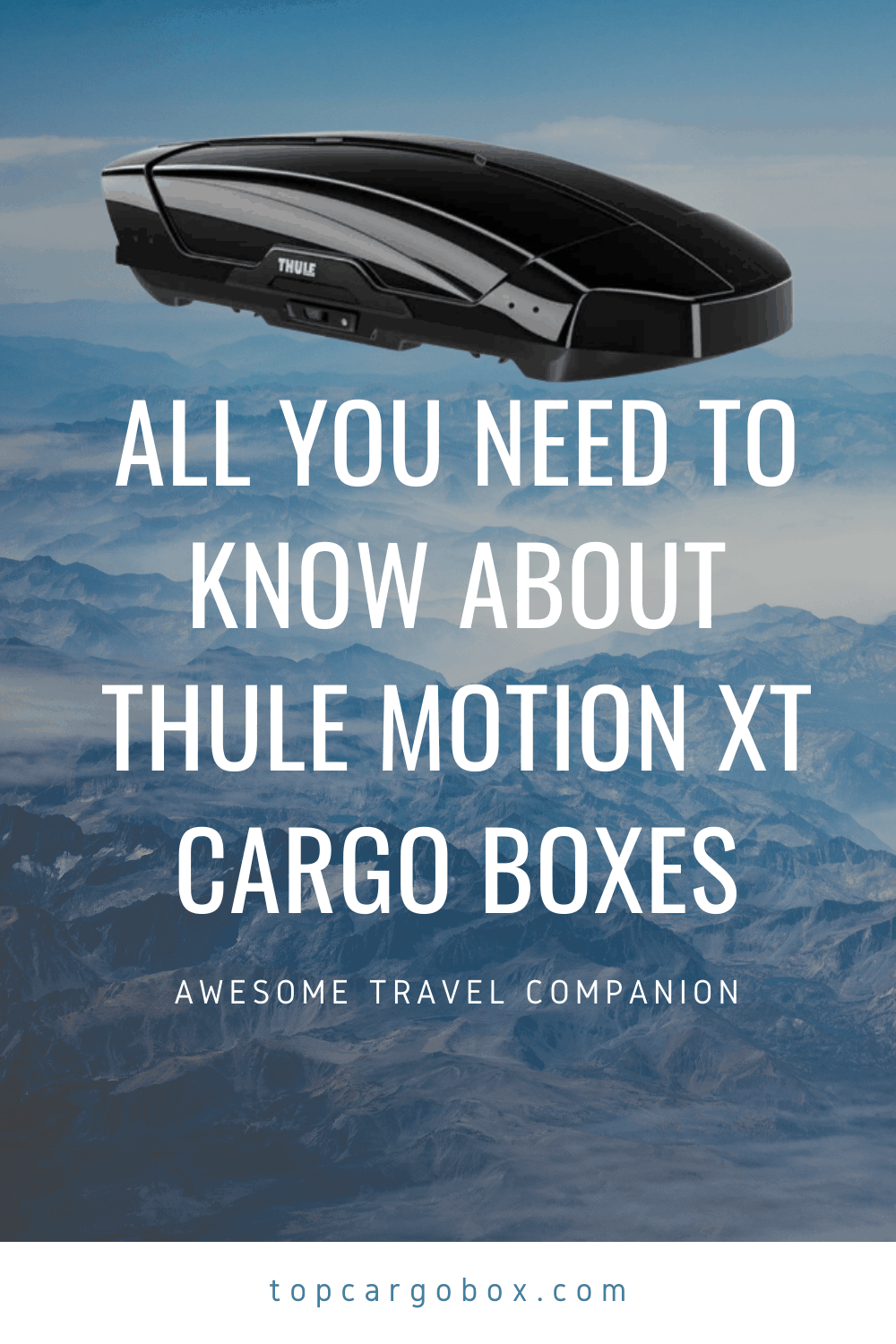 If you are still have confusion about why you need a cargo box, you can read Common Reasons For Having A Cargo Box to know more.
Thule Motion XT is the main topic of this post, so we start to learn its advantages and weaknesses.
Quick-Pick List of Thule Motion Cargo Boxes
---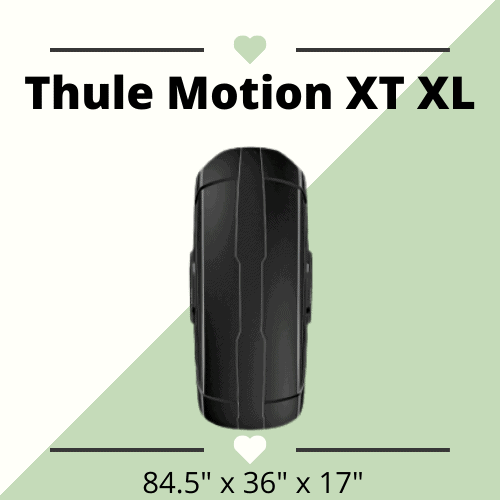 ---
---
Merchant Introduction Video
Size
The Thule Motion XT series has three size options: 16 cubic feet, 18 cubic feet, and 22 cubic feet. You can choose one that fits your vehicle and your needs. The numbers indicate how ample the interior space of each option is, so if you have many items, you can use the largest one. Each size option has its dimensions, so you have to ensure that the wanted one fits your vehicle's roof size. We suggest that you use the car's roof dimensions to estimate if you can use the wanted option or not before buying actions.
Color
The Thule Motion XT series has two color sets: Glossy Black and Glossy Titan. These two color sets fit most cars' styles, and you even can change the cargo box's color in an Auto shop. If you want to do the DIY for changing color, you should follow a professional guide and use the right tools. Otherwise, you may damage the printing and waste your time and energy.
Thule Motion XT-L
It is the smallest option in the Thule Motion XT series, and it offers 16 cubic feet of inner space for holding items for up to 3 people. If you are a camping lover, you have to ensure that the chosen cargo box can load enough gear and items for your family's outdoor adventures. It can carry up to 165 lbs of stuff, and it weighs 42 pounds. According to the manufacturer's statistics, its dimensions are 77″ long, 36″ wide, and 17″ tall, so you may use these numbers to figure out if you can use it on the roof of your vehicle or not. It works with most factory rack systems and other roof racks: aero crossbars, elliptical bars, round bars, and square bars. Even if it has broad compatibility with roof racks, we recommend you contact your local auto dealer to get one. By the way, cargo boxes must work with a crossbar because they can not independently stand on a car roof without any support.
When you want to go for a sporting event like skiing, golfing, fishing, or other gear-needed sports, you may need storage space on your car for transporting gear between locations. At a time like this, a cargo carrier can help a lot. According to the measurement of the Thule Motion XT 16 cubic feet cargo box, it can hold 5 to 7 pairs of skis, 3 to 5 snowboards, and you can put any gear that is no longer than 175 cm into the box with ease.
It can open from both sides, so it is pretty easy to use when you pack it at home, beside a road, in the woods, or in other environments. It doesn't have internal LED lights for dark time, but you can get one online. When the lid is open, two inner lifters hold the cover for you until you manually shut it down.
The SideLock system automatically locks the lid when it is fully closed, so you have no chance to leave a half-open box behind before you start the car engine. Safe is always the priority for everything, so we recommend you read an article-is it safe to use a cargo box.
It is a combination of ABS plastic materials, and it is waterproof, durable, and sturdy. Its aerodynamic design reduces the wind drag and minimizes the effect on gas mileage, and its glossy black and gel-coat finish is resistant to chips, scratches, and UV rays.
The Thule Motion XT series' three options have some features in common, and the differences between options are the measurement and loading capacities. We won't repeat the same info over and over again in this article, so you better know about that.
A list of PDFs may help:
Thule Motion XT XL
Loading Volume: 18 cubic feet
Dimensions: 84.5″ x 36″ x 17″
Thule Motion XT XXL
Loading Volume: 22 cu ft
Dimensions: 91.5″ x 37.5″ x 18″
What do other people say about the Thule Motion XT series?
From Liam(Interview):
I had the Thule Motion XT XXL option for a while, and I cannot hold my passion for writing something down about the box. It is a great travel companion, and my kids love it. I drove 8k miles on a road journey with my kids and our luggage and kids' soccer gear. We went through days of extreme weather conditions like a rainstorm, and our items were dry and safe all the time. I love this product, and it brings many conveniences to our life.
From Oliver(Interview):
I have successfully installed it on my Honda Odyssey. It came to my home as expected, and there was slight damage on the corner because of the long way delivery through Phoenix, Arizona, and other territories. I drove at 85mph with it on the highways without a problem, but it affected the gas mileage by about 4%. When I install it, those clamps functioned smoothly. I did the installation alone, so I think everyone can do the assembly alone without a tool in minutes.
From Henry(Interview):
We had a black cargo carrier before we get the Thule Motion XT XXL, for we cannot fully open the hatchback with the previous one because it is too long. When we receive the new Thule cargo box in our hands, we knew we had made the right decision. We were impressed we first looked at the Thule cargo box, and we liked its color, style, features, and design. When we were installing it on our vehicle, we encountered a problem with the Slidelock component. It was not fully functioning, so we contacted Thule's customer service for solutions. After a comfortable communication, Thule's employee solved the problem by sending us a replacement part for free. We appreciated that a lot.
Customer Videos
We searched on Youtube, and we have found some most relevant videos about Thule Motion XT cargo boxes below. You can watch them without leaving our site, and we thank those YouTubers for creating good videos like these.
Thule Motion XT Gallery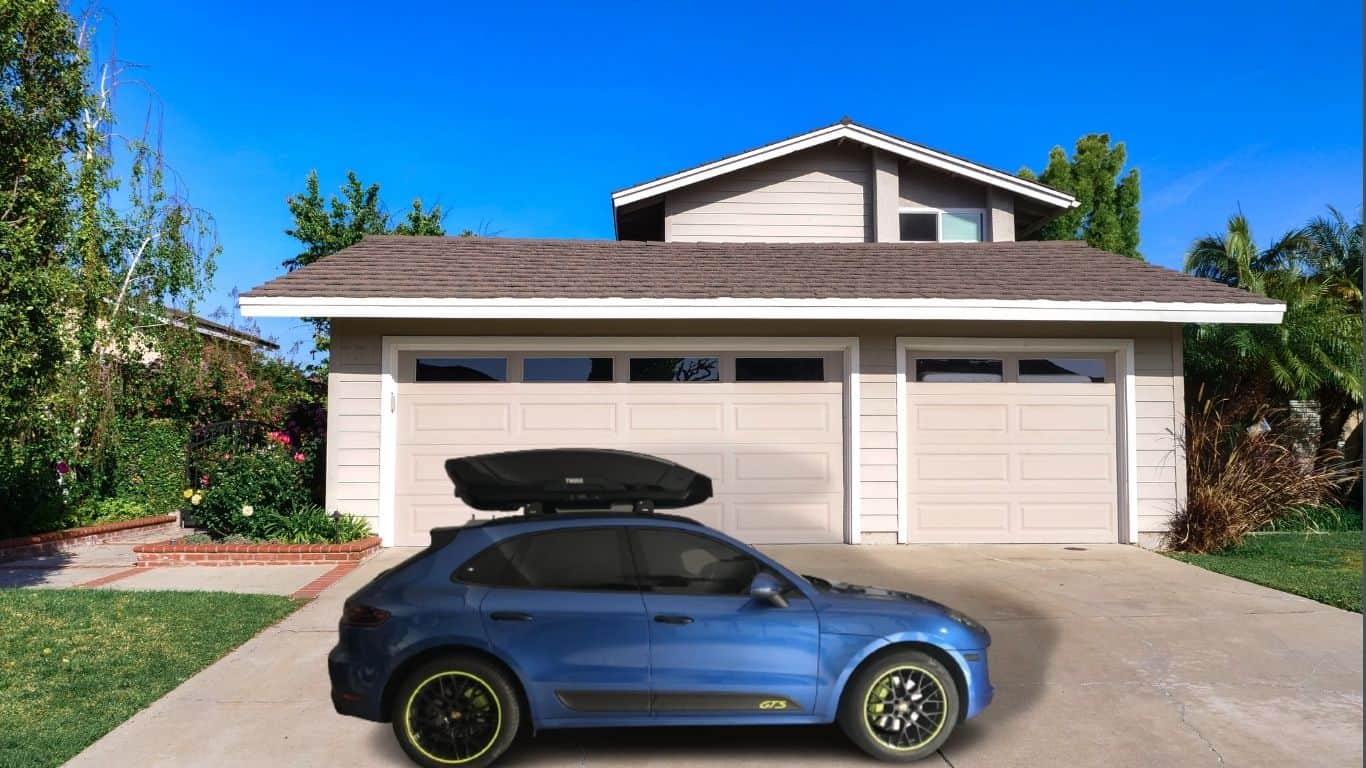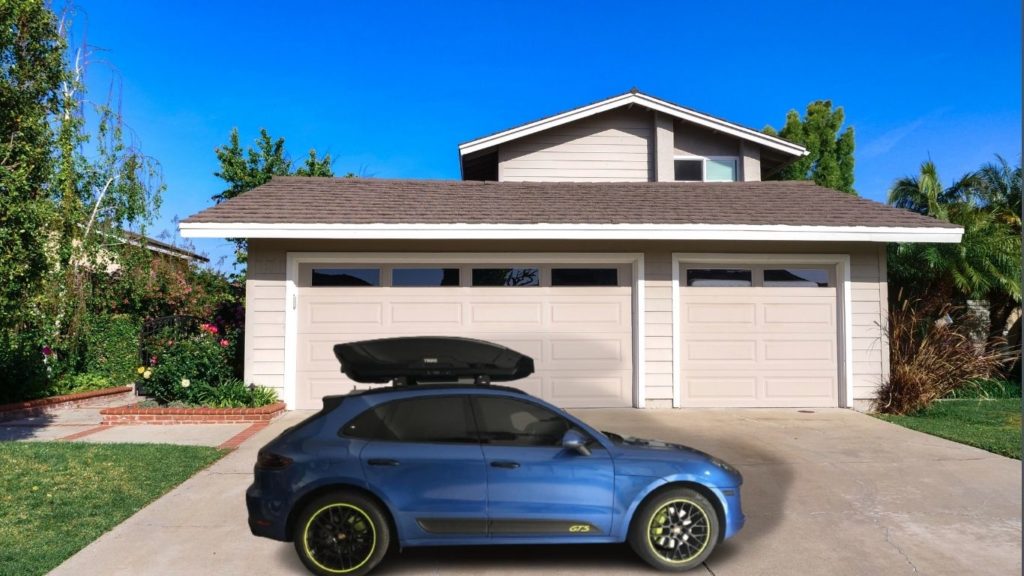 Conclusion
If you are new to cargo boxes, the Thule products are perfect for beginners. You can read other articles on our site to learn how correctly use and choose a cargo box. On the other hand, if you think your budget does not allow you to afford a Thule product, you can consider using a roof bag instead. We have a list of 5 best-selling roof bags for all cars. When you have no idea what a cargo bag is, you can read a post that describes the differences between cargo boxes and cargo bags.
Tips for using Thule Motion XT cargo box:
When first unboxing your Thule Motion XT cargo box, you can find keys and other accessories together with the cargo box in the package. Remember to read the user manual several times to fully understand how correctly use the roof box. You can leave the key somewhere that always stay with your vehicle. You have to double-check the loading capacity of the cargo box and pay attention to it for safety reasons, and you must never overload it. You cannot drive over 90 MPH with a cargo box because of the changed gravity center. When you read the user manual, you have to do it step by step and make sure every step is correct. An accurate installation is the beginning of future enjoyment.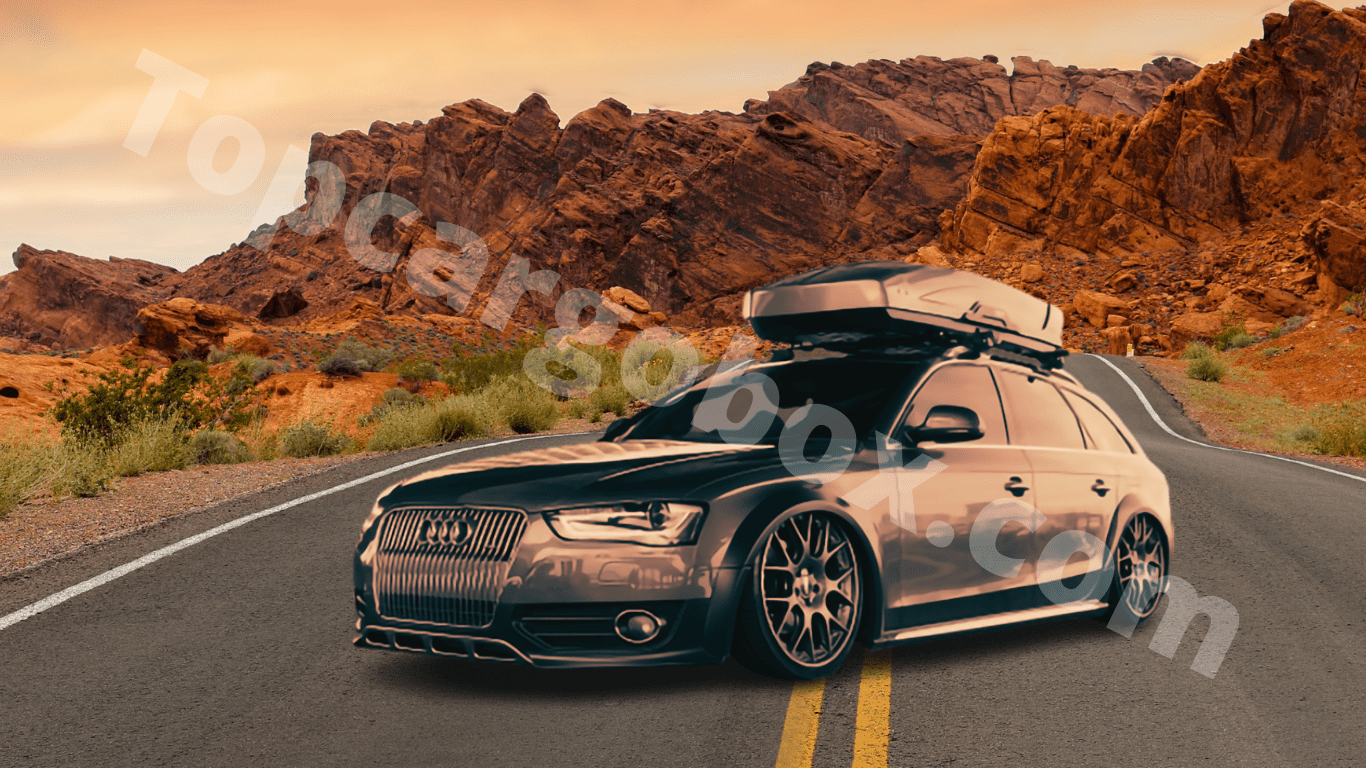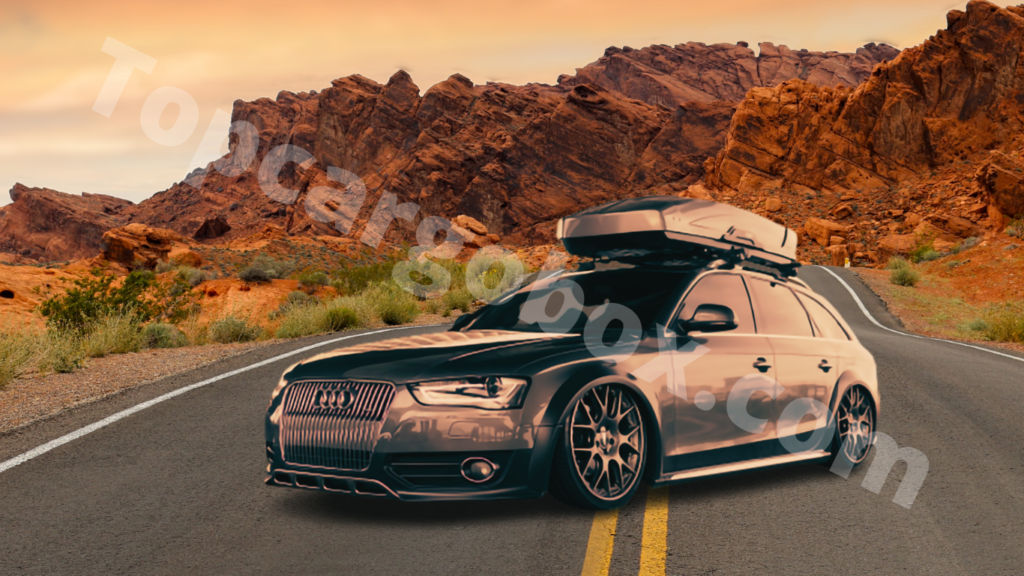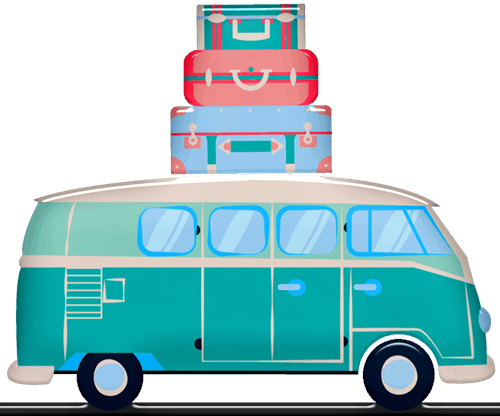 Our team is creating outdoor-gear relevant articles with passion. If our articles can help you to find the correct solutions for your questions, we will be happy about that. In the content creation process, we usually collect accurate and useful information online or offline to compile our content in an organized way. Consequently, we can guarantee that you can discover some expected answers to your questions. We appreciate your time on our site.
We are reader-supported. We get commissions for purchases made through links in this post, As an Amazon Associate we earn from qualifying purchases.