Last Updated on March 3, 2023
Have you heard about the Rhino-Rack brand or its MasterFit cargo boxes? It is a well-known outdoor brand that manufactures many versatile outdoor accessories like roof-mounted cargo carriers for vehicles. We are here to introduce Rhino-Rack MasterFit roof cargo boxes to people who require extra storage space on their cars: sedans, SUVs, Vans, and trucks.
If you are new to roof cargo boxes, you can follow a set of articles to build a knowledge base before buying one for future outdoor adventures. What you must read:
What are roof rails, roof racks, and crossbars? This topic tells you the relationship between these terms and gives you a better understanding of constructing a cargo management system on a car roof.
Is it safe to use a roof box? This article indicates the riskiest points when using a roof-mounted cargo box and provides some tips and tricks to enhance the security level for most cargo carriers.
Why do you need a cargo box? This guide gives several reasons for people who don't know why they need a roof-mounted cargo box.
What can you do with a roof cargo box? Find out what scenarios you may need a roof cargo box.
After reading through these articles, you can get some general ideas about choosing and using roof cargo boxes with accurate methods and tips. As a result, you can start to discover more detail about each roof box and compare them to find the most suitable options for your future outdoor journeys.
If you desire to have more choices, you can use this page to discover other popular roof cargo boxes for comparison.
Now, we focus on discussing the Rhino-Rack MasterFit roof cargo boxes from different perspectives to make you better understand their benefits and disadvantages.
---
Start From Roof Racks:
Whatever you want to carry on the car roof, you must first install a pair of horizontal crossbars to create a base that roof-mounted cargo carriers can stand and lock on. You can use this guide to generate a clear understanding of the roof racks, crossbars, and roof rails. After knowing what you need before adding a hardshell roof box to your vehicle, you can do the shopping more comfortably and confidently.
When choosing a hardshell roof cargo box, you should take your car's size as a factor to select a cargo box that meets the roof loading limit of your vehicle to avoid overloading the car roof and causing unexpected incidents. For example, small sedans should use comparatively small roof boxes because a small car's roof loading limit is not enough to hold a large-size cargo box. If you are confused about the roof loading limit, you can read an article to learn how much weight you can load on top of your vehicle and find the roof loading limit of your car.
You can contact the local auto dealer to consult the information about choosing a pair of compatible crossbars or find a set on Amazon or Ebay.
---
Detail of Rhino-Rack MasterFit Roof Cargo Boxes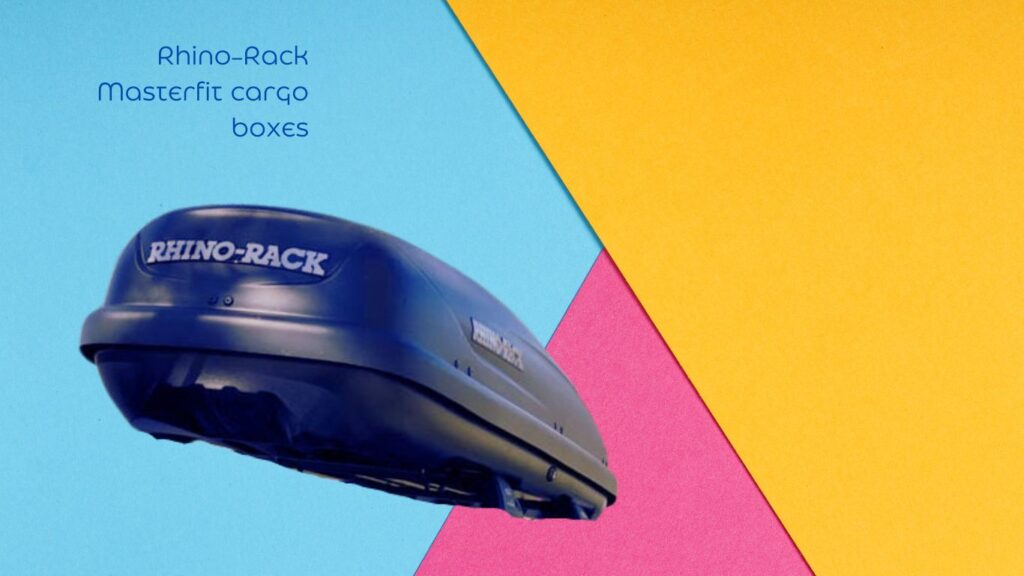 Name: Rhino-Rack MasterFit Roof Cargo Boxes
Color: Black
Options: 530L RMFT530, 440L RMFT440, 400L Zenith RMFZ66
Materials: ABS Plastic Materials (Acrylonitrile Butadiene Styrene)
Dimensions:
RMFT530: L x W x H – 85 x 35 x 17 inches or 215.9 x 88.9 x 43.18 cm
RMFT440: L x W x H – 76 x 32 x 17 inches or 193.04 x 81.28 x 43.18 cm
RMFZ66: L x W x H – 75 x 31 x 14 inches or 190.5 x 78.74 x 35.56 cm
Loading Capacity:
You can load up to 75 kg or 165 lbs of items in these roof cargo boxes.
Opening:
These boxes open from dual sides, so you can conveniently put luggage into them. When opening a cargo box on the highways, you must use the passenger side for safety reasons and avoid the risks from coming traffic on the driver's side.
Box Weight:
RMFT530: 47.4 lb or 27.5 kg
RMFT440: 38.6 lb or 17.5 kg
RMFZ66: 37.5 lb or 17 kg
Box Volume:
RMFT530: 18.7 cubic feet
RMFT440: 15.5 cubic feet
RMFZ66: 14.1 cubic feet
---
Opinions on specific factors: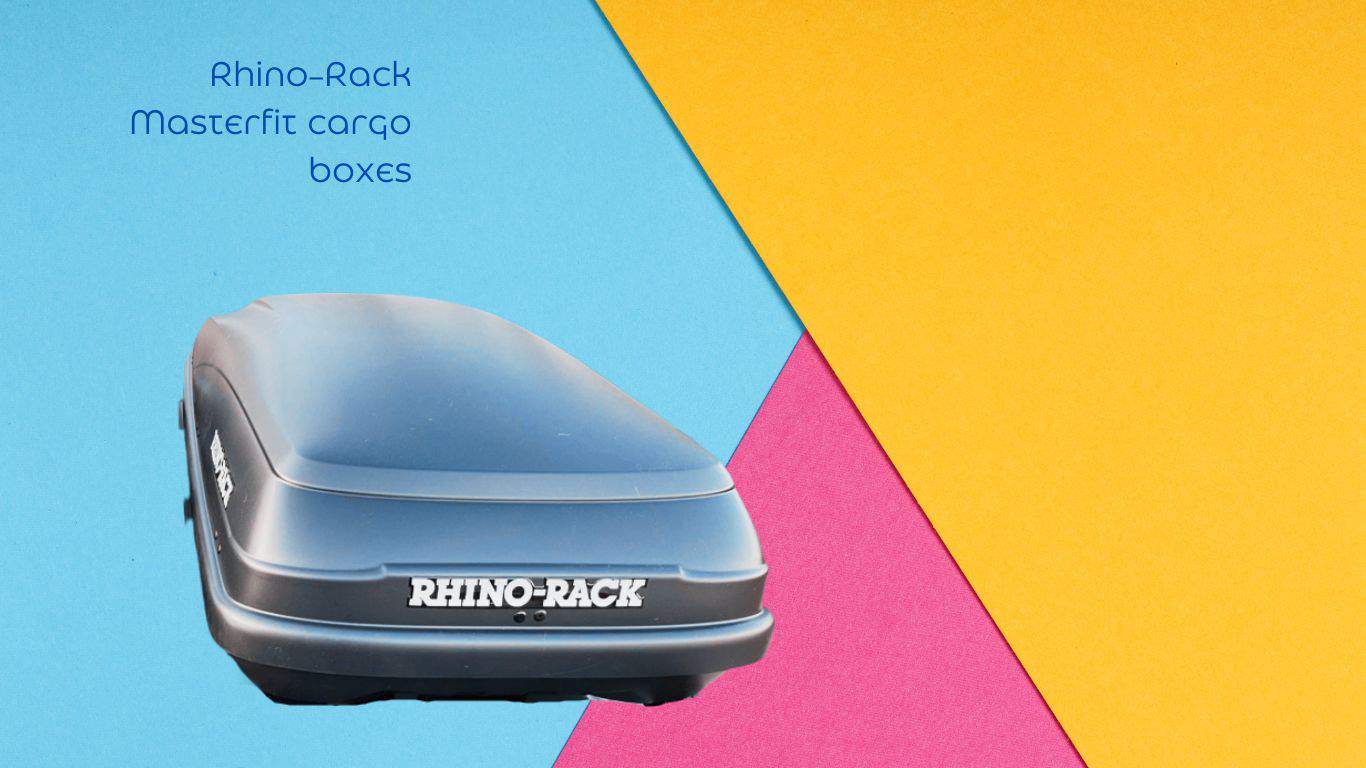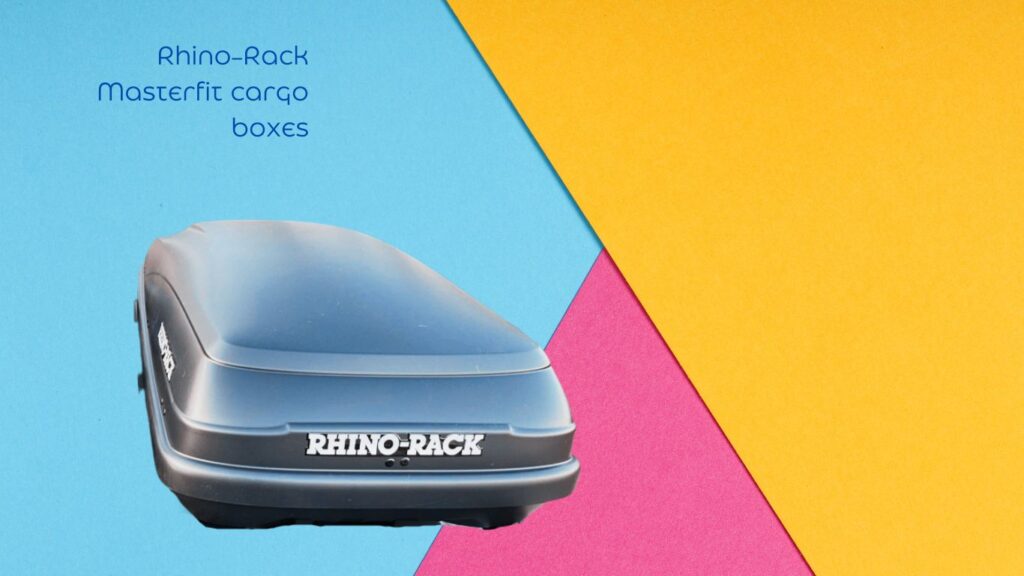 Rich Cropley founded Rhino-Rack and sold the first car racks in 1992. In the past three decades, the Rhino-Rack people developed their business to cover most people's outdoor needs for their vehicles.
Through the past 30 years, the Rhino-Rack people innovated and manufactured generations of different products to satisfy and improve customers' outdoor needs. After interviewing many users, they told us that the items from Rhino-Rack have long durability, which makes the Rhino-Rack merchandise perfect for camping, off-roading, hiking, fishing, travel, and other heavy-duty outdoor events.
The Rhino-Rack MasterFit cargo boxes only have black color options, but we believe you can print them in other colors. If you decide to change the color of your roof cargo box, you better hire specialists to do the job because it is a process that is irreversible. You can go to any auto shop to consult the experts for detail and fees on the work. If you are good at DIY, you can try to do it at home with appropriate printing tools.
You can see the dimensions of the three Rhino-Rack cargo box models, but do you know why you need these numbers? Buying a roof cargo box is like choosing a pair of shoes, so you must know what you will put in the cargo box and the measurement of your items; consequently, the best cargo boxes are the most suitable options for your outdoor needs.
You can use these dimensions numbers to check if you can load your luggage bag or sporting gear into the box, and you also can know how high your vehicle will become after adding extra height to the car roof. After using a rooftop cargo carrier, you must remember it when entering places like the garage or underground parking; otherwise, you can damage your property and cause unexpected repair fees.
Most manufacturers utilize ABS plastic to build hardshell rooftop cargo boxes because the ABS materials are ultra-light, sturdy, waterproof, and UV-resistant. As a result, you may need to learn how to fix scratches or holes on ABS-made cargo boxes and DIY the repair when you encounter unwanted incidents.
Most cargo boxes have their weight, so you must use your car's roof loading limit minus the weight of crossbars and other cargo carriers to find out how much weight you have for loading luggage. You also need to understand the relationship between the static roof-loading rate and the dynamic roof-loading limit to know how many people your car roof can hold when using a rooftop tent.
Rhino-Rack MasterFit cargo boxes come to you with instruction manuals, so you should read through the brochure to learn the most accurate installation steps. The approximate installation time is around 10 minutes without tools. You better invite someone else to join the installation process for better security and accuracy. Although these Rhino-Rack MasterFit cargo boxes have up to 165 lbs of loading capacity, you should always follow your car's roof loading limit to pack belongings and never overload the car roof for any reason because it is super dangerous and may void your car's warranty.
You better also check the car's manual to read through sections related to loading cargo on the car roof and learn what you must know before adding rooftop cargo carriers to your vehicle.
Before choosing a Rhino-Rack MasterFit roof cargo box for your car, you have to check the dimensions of the crossbars and make sure yours are compatible with MasterFit boxes. How to check? Here are some tips.
Aerodynamic racks:
Bar Height: must be between 18mm – 38 mm
Bar Width: must be up to 95mm
Other crossbars (factory, round, square bars):
Bar Height: must be between 18mm – 28mm
Bar Width: must be up to 95mm
If your existing bars are out of the above range, you cannot use MasterFit cargo boxes.
What about the bar spreads?
The distance between two bars is called the bar spreads. You should adjust the distance between two bars between 55cm and 95cm for safely using a MasterFit cargo box.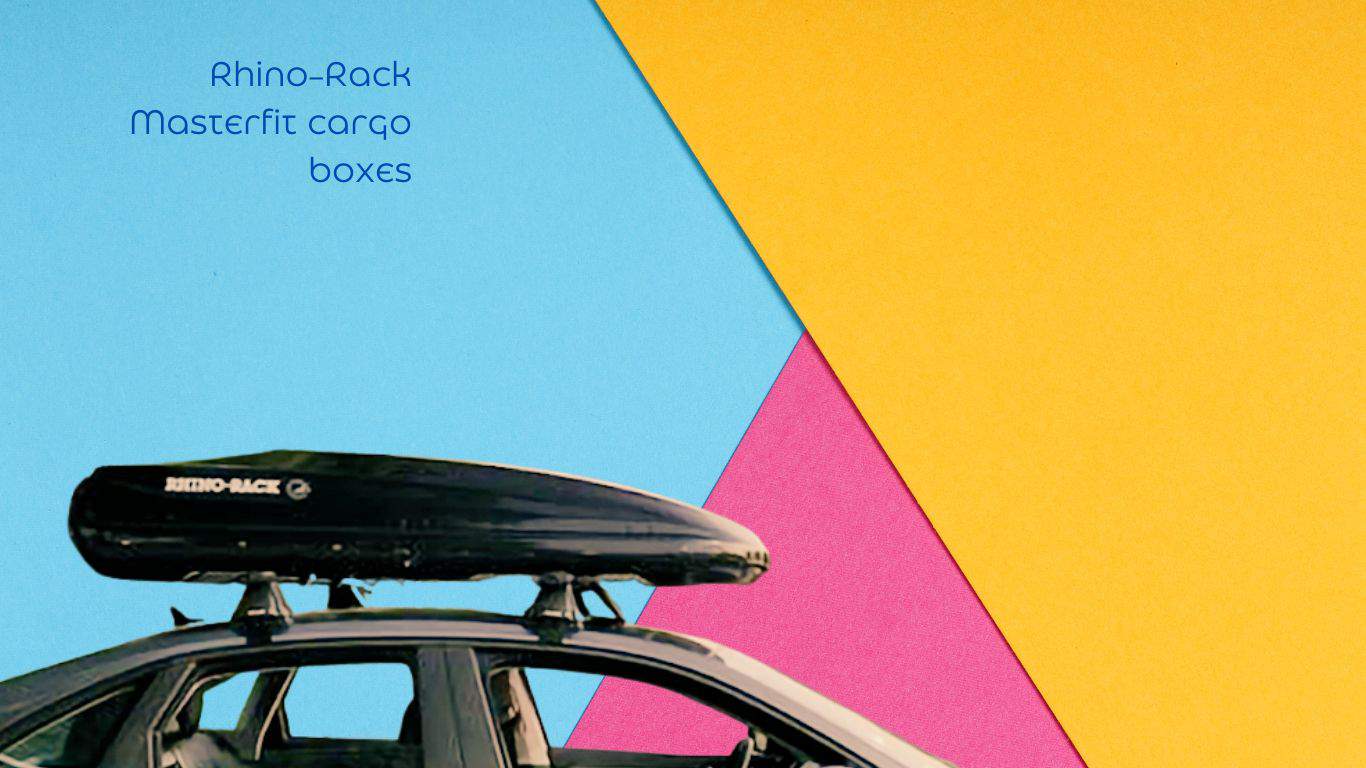 ---
Last Words
We briefly discussed the Rhino-Rack MasterFit Cargo Carriers and their differences in this guide. You can follow our opinions to compare these boxes and find the most suitable selection to boost your car's loading capacity for most outdoor journeys. You can find more information on Rhino-Rack's official site. Thanks for your time. Could you please share this article on your social media platforms to support us?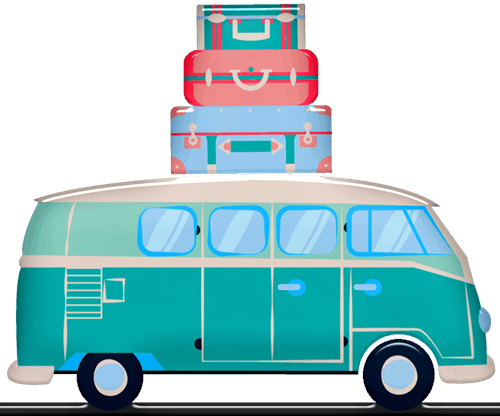 Our team is creating outdoor-gear relevant articles with passion. If our articles can help you to find the correct solutions for your questions, we will be happy about that. In the content creation process, we usually collect accurate and useful information online or offline to compile our content in an organized way. Consequently, we can guarantee that you can discover some expected answers to your questions. We appreciate your time on our site.
We are reader-supported. We get commissions for purchases made through links in this post, As an Amazon Associate we earn from qualifying purchases.