Last Updated on November 23, 2022
The Thule SideKick cargo boxes are many outdoor enthusiasts' favorite car accessories that help them transport their belongings or gear from here to there without occupying the car hatch room. If you are on this page, it proves that you know roof boxes; however, you want more information to make a buying decision or find ways to use the Thule SideKick cargo boxes. – know more about the Thule Group
We are here to give you answers and information on this topic, and we are happy to offer you some value through our words. We appreciate that you share our articles with your friends or families through social networks like Facebook, Twitter, or Pinterest. You can do the share by using the button at the top or bottom or on the left side floating bar.
In our opinion, the Thule SideKick roof box is a perfect product for people who like smaller carriers that don't occupy the entire space on the crossbars; besides, people can set other equipment or gear on the rest space of the roof bars. For example, you can mount both the Thule SideKick and your bikes, kayaks, snowboards, skis, fishing rods, or more on the roof racks for transportation.
---
Dimensions: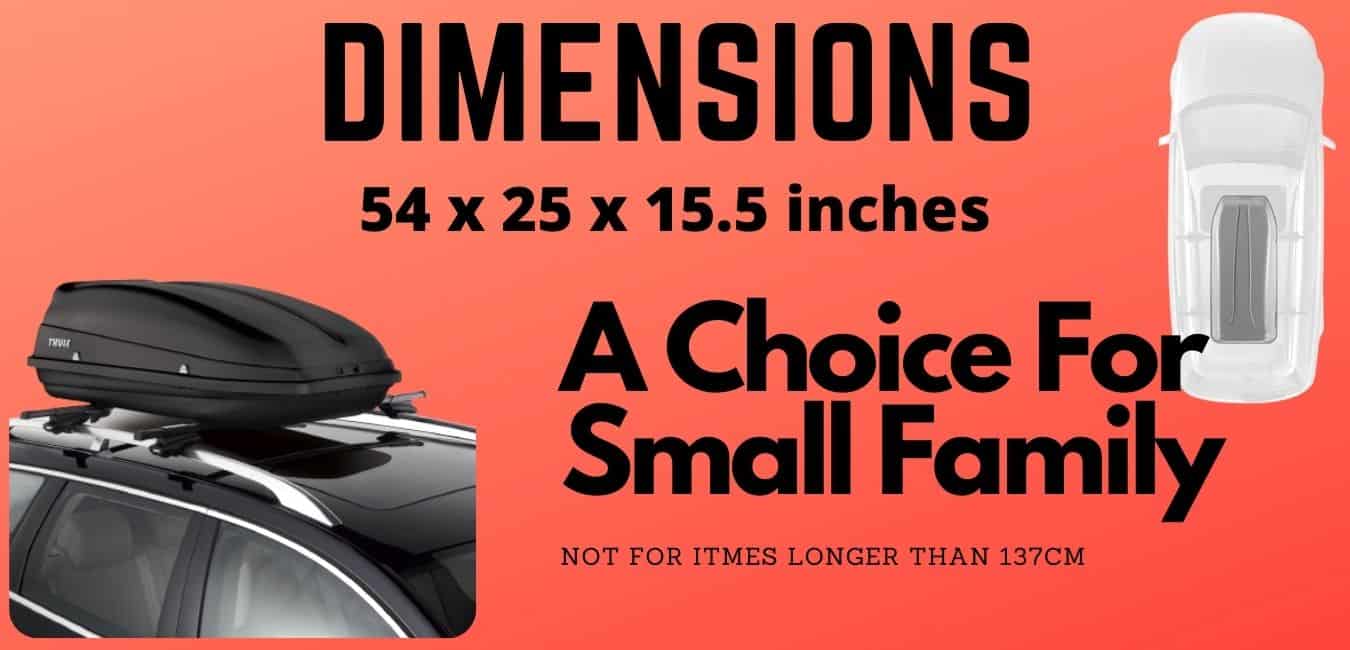 If you don't like other cargo boxes that are too large, the Sidekick may be your wished one because its dimensions are 54 inches L x 25 inches W x 15.5 inches H or 137.16 cm x 63.5 cm x 39.37 cm. Roof boxes like Thule SideKick's size are rare and hard to find, so Sidekick is unique in measurement. If your car roof size is large enough, you can mount bike racks beside a Sidekick cargo box to haul bikes between locations.
---
Color: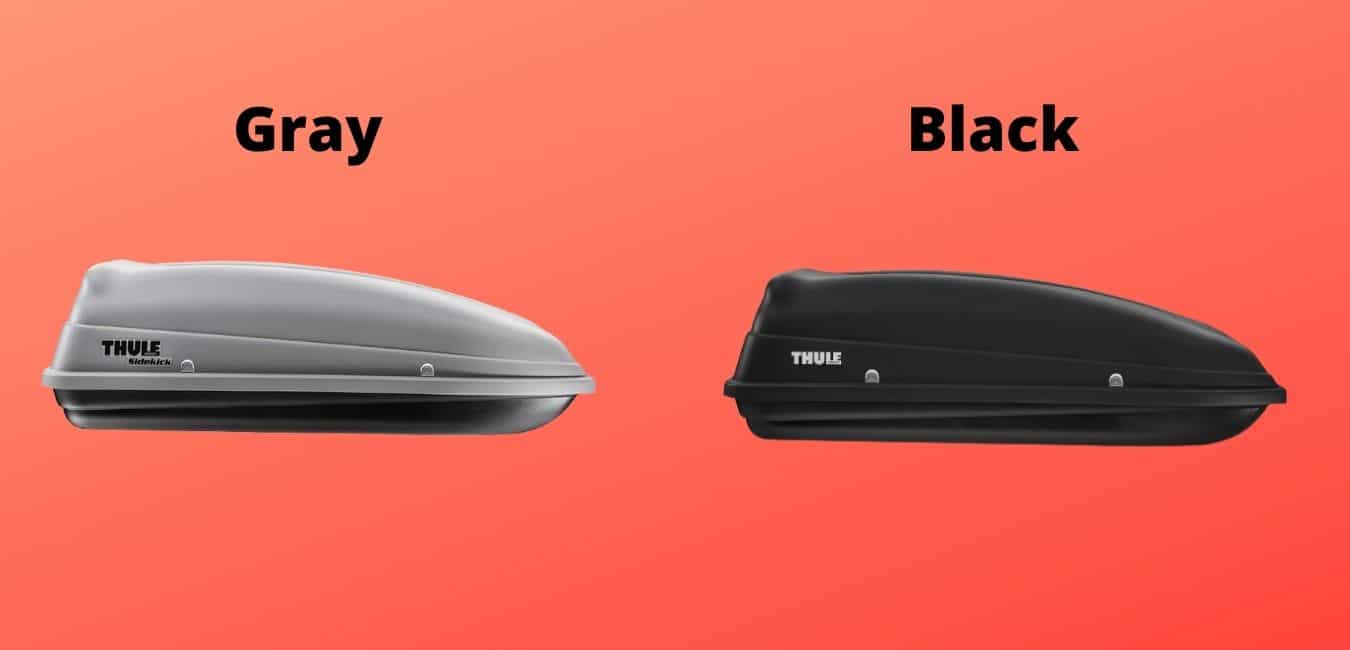 Thule SideKick offers two color options: Black and Gray. This two-color range is ok for most vehicles, except that you have special needs on color-matching. No worries, if you want to change the color of a cargo box, you can follow a guide to DIY or hire professionals for that job. We recommend asking the Auto Shop for the color printing job, and it is the best choice for your demands.
---
Materials:
The Thule Company uses polyurethane (plastic material has different forms with flexible characteristics like rugged or pliable) to build SideKick boxes for users' four-season outdoor adventures. According to our research and the manufacturer's product descriptions, the SideKick cargo boxes are light, sturdy, durable, UV-resistant, and waterproof.
It is super easy to use because it has a passenger-side opening feature that allows you to load or unload your belongings or items from the passenger side of your car. When you park on the side of highways to find something for road needs, you can use the roof box without facing the risks of coming traffic. We don't recommend parking on high-speed roads because of safety.
The SideKick has two locks to ensure that your items stay safe, dry, and neat, and one key system is applied, which means you can use one key for two lock cores.
---
Compatibility:
The SideKick roof boxes have a broad compatibility with factory, round, square, and aerodynamic racks, so you don't need to worry too much about their suitability with your crossbars. If you don't have roof bars on your vehicle, you can follow a guide on our site to find 8 universal roof racks for cars. Otherwise, we also have a post that shows people some different car rack systems like roof racks, bike racks, spare tire racks, trunk racks, and more.
---
Loading Capacity:
The SideKick cargo boxes allow you to put up to 75 pounds of items for the active life, and it weighs 16 lbs when it is empty. We believe you can heft it alone without a hand. You can use it to carry golf clubs, carry-on bags, and other stuff. However, you cannot use it to haul bricks, large pieces of metal, explosive materials, pets, chemical liquids, and people. It is strictly prohibited to use roof boxes for stowing the above things, and it is illegal and dangerous.
---
Assemble:
The Thule SideKick requires assemblage, and you have to combine a total of 48 parts (everything includes screws) to become a ready-to-use SideKick roof box. It is not super hard to do the installation, but it requires patience. We will list PDF files below to walk you through the assembling process.
After a successful assemblage, it is time to mount the SideKick on top of the crossbars. You can find four U-bolts that use for locking the cargo box to the roof bars, and you better not over switching the knobs when tightening the connections between the box's bottom and the bars. On the opposite, loose switching is also a severe safety concern that may cause a sudden flying off of the cargo box when it is in high-speed motion. Consequently, you have to read the installation guidebook several times and follow all the steps to accurately and securely mount the roof box on the top of your vehicle before driving out for a road journey.
Many people concerned about the compatibility between SideKick roof box and their cars, and there is no worries because the SideKick cargo boxes are universally fit on most roof racks.
---
PDFs:
---
Maintenance
A deep clean is necessary after long-time use of a cargo box, so you can follow a guide to offer a professional-level clean to it when it is in need. We don't recommend using an automatic carwash service to wash your vehicle when a roof box is on top because of some potential risks.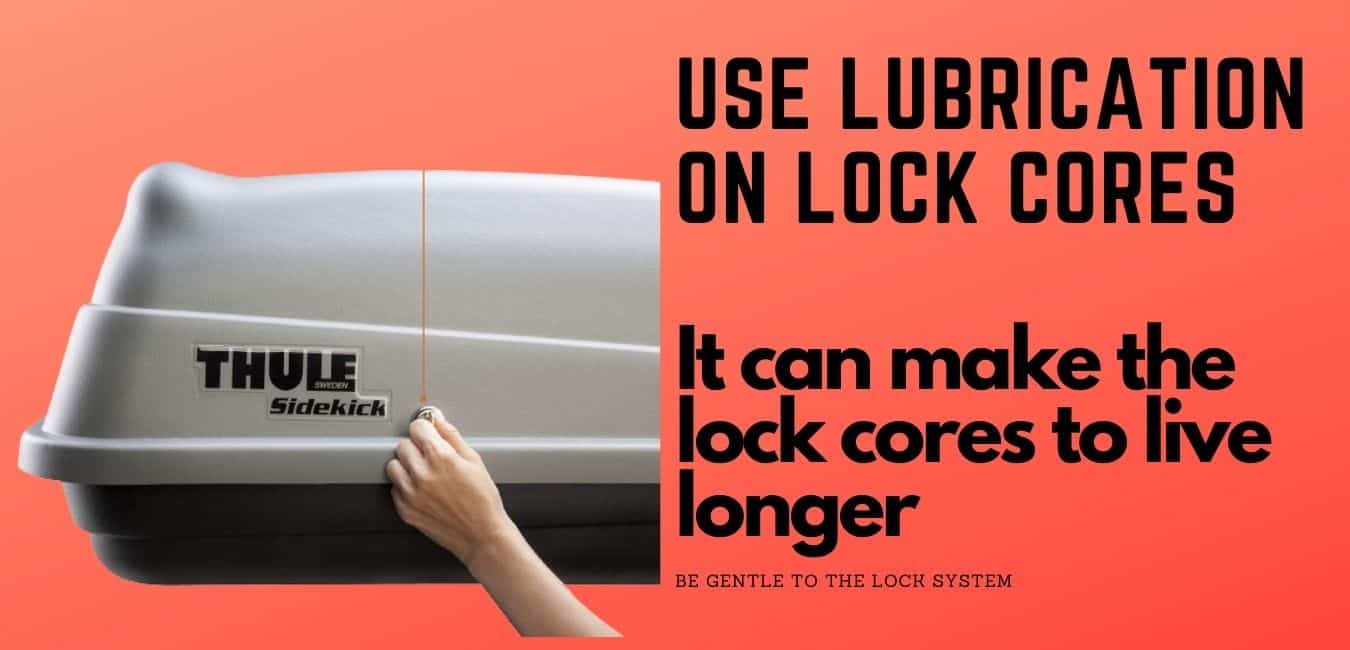 Hinges must lubricate after several months of use, and if not, these hinges may produce strange sounds when opening or closing the lid. We recommend graphite lube powder as the first option for the lubrication job, and you can find one on Amazon.
If you encounter unexpected incidents that cause scratches, holes, or cracks to your cargo box, you can refer to a repair guide to DIY the fix when it is necessary.
---
What we like and don't like about the Thule Sidekick Cargo Box:
---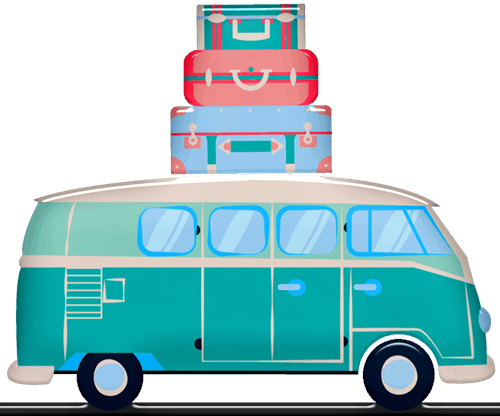 Our team is creating outdoor-gear relevant articles with passion. If our articles can help you to find the correct solutions for your questions, we will be happy about that. In the content creation process, we usually collect accurate and useful information online or offline to compile our content in an organized way. Consequently, we can guarantee that you can discover some expected answers to your questions. We appreciate your time on our site.
We are reader-supported. We get commissions for purchases made through links in this post, As an Amazon Associate we earn from qualifying purchases.