Last Updated on November 23, 2022
You are about to find 10 compatible cargo boxes for your Land Rover Discovery 4/LR4 SUV, and you can generate extra storage space on the top of your vehicle. We know you are here to look for ideas, options, experiences, and suggestions about roof boxes, so we want to provide some accurate info and solutions for your concerns and requests. 
Why do you need a cargo box? You may want to bring more stuff to a camping event, take your gear to a sporting moment, take your family for a cross-country road trip, to do many enjoyable things with a cargo box. Previously, we had published a post about what people can do with a roof box; thus, you may discover more there when you want to.
Your Land Rover Discovery 4/LR 4 is a large SUV with 280 liters of boot space for transporting items on the go; besides, if you fold the third row of seats down, you can get another 844 liters of space. Moreover, if the second and third rows of seats all fold down, you get a total of 2558 liters of space for loading things. As a result, if you have a small family, you don't need a roof box at all because of the ample trunk space there at the rear of your Land Rover Discovery 4.
However, when you invite more than 5 friends to a road trip or a camping holiday, you may need extra storage space that is not in the hatch room of your car. In this case, you may require a cargo box on top of your vehicle for luggage. On the other hand, your Land Rover SUV is a 4-wheel drive car with a powerful engine and impressive hauling capability; thus, you don't worry about the towing ability of your vehicle. A fully packed roof box is nothing to your Land Rover.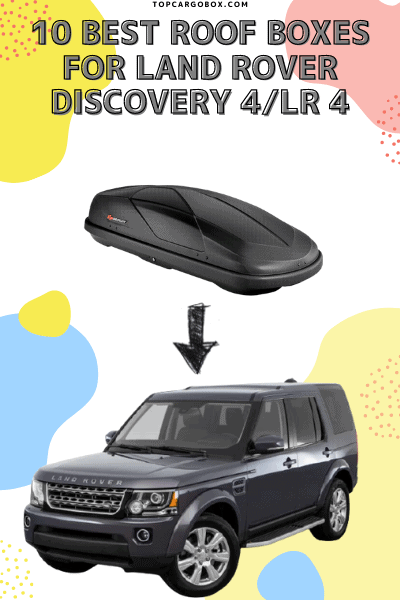 After briefly understanding the relationship between a roof box and your vehicle, you can start to build knowledge for picking a suitable one.
We have a list of 10 cargo boxes for your consideration.
Do you need roof racks for your land Rover Discovery 4 / LR4?
Quick-Pick List of 10 Cargo Boxes For Land Rover Discovery 4/LR4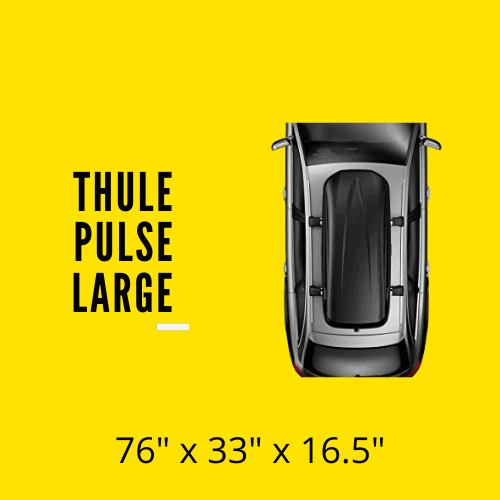 ---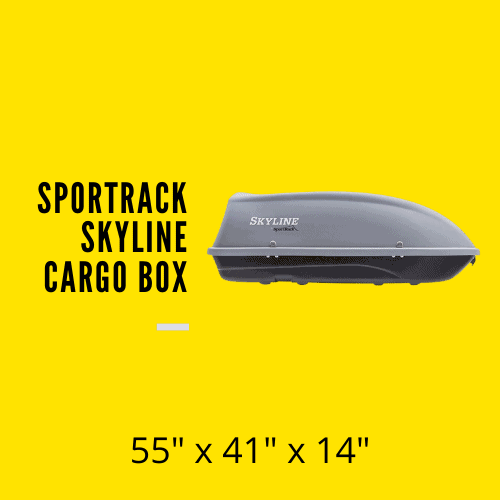 ---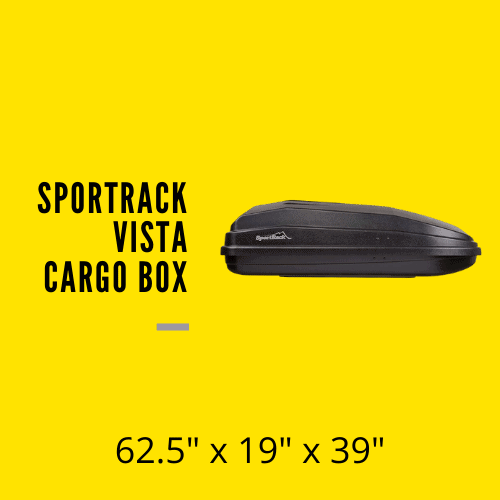 ---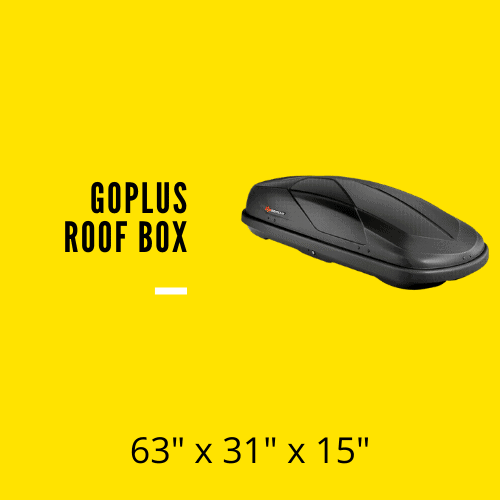 ---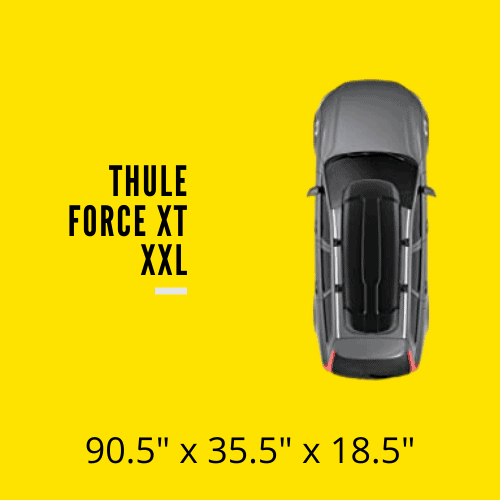 ---
Detail of 10 Best Roof Boxes For Land Rover Discovery 4/LR4
Thule Pulse Car Rooftop Cargo Box
It is the first option for your Land Rover Discovery 4/LR4. When it comes to cargo boxes today, people always mention Thule products heavily because of their quality and Thule's customer service out there. As a result, we are also a fan of the Thule Group; when you are suddenly interested in knowing more about the Thule brand, you can refer to a page on our site for that purpose. 
Thule Pulse series has three size options for your car, and you can choose any one of those as the extra space for loading stuff. Medium(14 cubic feet), Large(16 cubic feet), and Alpine(11 cubic feet) are three sizes of Thule Pulse cargo boxes, and you can pick a suitable one for your demands. Usually, when choosing a roof box, most people base on what gear or luggage they will put into it. Consequently, according to the manufacturer's descriptions, Thule Pulse Medium's dimensions are 67 inches long, 35 inches width, and 16 inches tall; Large's dimensions are 76″ long, 33″ width, 16.5″ tall; Alpine's measurement is 88.5″ inches long, 25.5 inches wide, 12.5 inches tall. You can use these numbers to estimate if you can put your gear or items into your favorite option. If it is hard to use when numbers are in a sentence, you can use the above icon lists to compare these roof boxes. 
Manufacturers use rugged ABS plastic materials to construct the Thule Pulse cargo boxes, so they are super-sturdy, waterproof, durable, and UV-resistant. Thule Pulse cargo boxes open on the passenger side to prevent people from putting themselves in danger when they park on the sides of highways. These boxes have a central lock that provides added security to your belongings, and the lock system is also a high-quality design – you only can pull the key out when the box is securely locked. At this point, you may want to know if it is safe to use a cargo box, and we show you something behind the link.
The Thule Pulse series has quick-mount components that ensure you can finish the installation in minutes without a tool, but we recommend you ask someone else to assist you in hefting the box onto the crossbars. We have a post that shows readers some background information about the installation of cargo boxes, and you can refer to the page for knowledge.
Thule Pulse series' easy-grip mounting system fits round, square, aerodynamic, and factory roof racks, and you have to make sure that the distance between the front bar and back bar should be at least 600mm. Otherwise, those clamps need to grip on crossbars through four pre-drilled holes at the bottom, and you can adjust the position of the roof box by sliding these clamps forward or backward. At this point, you may wonder where is the best location for a roof box on top of a vehicle. A cargo box must not interfere with the fully-opened hatchback door and the antenna on the car roof, and the roof box must be straightforward without any deviations.
Thule Pulse Alpine is for long gear like skis, snowboards, fishing rods, golf clubs, and more, and it is not an option for carry-on bags. 
Thule Pulse Medium is for luggage bags, camping equipment, tents, clothes, shoes, and much more.
Thule Pulse Large is taller than the Alpine and is longer than the Medium, so the Large can carry what Alpine or Medium cannot load.
---
SportRack Skyline XL Cargo Box
It is the second option for your Land Rover Discovery 4/LR4. It is much more affordable than Thule roof boxes, but it has weaknesses in quality. Its locks are flimsy, and you may require a replacement after some time. It provides 18 cubic feet of inner space for transporting items on your needs, and it can hold up to 150 pounds of things. It is suitable for carrying luggage but gear because it is not long enough for skis, snowboards, or other long equipment. Its dimensions are 55 inches long, 41 inches wide, and 14 inches tall, so you may use these numbers to check if it is suitable for your needs or not.
The SportRack company is also a member of the Thule Group, and it also offers responsive customer service to its clients. The Skyline XL cargo box is a combination of high-density plastic, and it is waterproof, long-lasting, and sturdy. It is super easy to use and install, and you can assemble it on top of the crossbars in minutes without a tool. 
It opens from the passenger side to eliminate the risks of using a cargo box on the side of highways. It is compatible with most factory, round, square, and aerodynamic roof racks.
---
SportRack Vista XL Cargo Box
It is the third choice for your Land Rover Discovery 4/LR4. Its measurement is 63 inches long, 28 inches wide, and 19 inches high, and it is an option for gear not longer than 160 cm. It opens from the rear of the roof box, so you can pack things from both sides when it is open; however, rear-opening roof boxes are not easy to use for people whose vehicles are tall SUVs. 
The SportVista offers 18 cubic feet (510 liters) of interior space for your SUV, so it is enough for most outdoor adventures. The manufacturer utilizes high-density ABS materials to build the Vista cargo boxes, so they are waterproof, UV-resistant, sturdy, and durable. It has the same concern as the Skyline roof boxes have – the flimsy lock components. It is not a big deal because you can find a replacement online for a quick fix after the problem occurs.
Weeks ago, we have a post about the SportRack Vista cargo boxes in detail, and you may find more ideas.
---
Goplus Roof Box
It is the fourth choice for your Land Rover Discovery 4/LR4. It only has one size: 63 inches long, 31 inches wide, and 15 inches tall, and it is perfect for road travel. However, you can load gear no longer than 160 cm into the box without a problem. As a result, most people like it because it is suitable for carrying many different things: carry-on bags, skis, snowboards, and much other stuff. 
It has three color options: black, white, and titanium gray; you can pick a color that best fits the style of your SUV. We highly recommend the Goplus roof box to everyone because it is affordable with top-rated quality, premium features, and easy-to-use mounting hardware. 
We have an article about the Goplus cargo box in detail, and you can find more information about it behind the link.
---
Thule Force Cargo Boxes
The Thule Force XT series is another product line that belongs to the Thule Group, and the Force XT series has 4 size options: Sport, Large, Extra Large, and XXL.
Sport: 74.75 x 24.75 x 16.75 inches
Large: 74.75 x 33 x 18 inches
Extra Large: 82.75 x 33.75 x 17.25 inches
XXL: 90.5 x 35.5 x 18.5 inches
The Force XT Sport has a narrow design that allows users to mount other gear like bikes or kayaks on the spare space on the crossbars, and narrow-designed cargo boxes are rare on the market. If you like a narrow one, you probably have to choose the Thule products without other choices.
The Force XT Large is for road trips, and it offers 16 cubic feet of interior room for loading all the essentials for the needs on the roads. It can transport up to 165 lbs of stuff on top of your Land Rover Discovery 4.
Extra Large is longer than the Large, so if you have gear nearly 195 cm long, you can consider using the Extra Large model as the added storage space for your car.
XXL is the largest one in this article, and we recommend it. It fits your Land Rover SUV's style and size, and it looks luxurious with its splendid finishes.
The Thule Force XT series opens from both sides, and you get easy access to every corner of the box. It is convenient for loading and unloading, especially when you have many belongings for packing. At this point, do you know some tips for accurately packing a cargo box? If you are interested in the topic, you can use the link to find more knowledge on that topic. 
Thule Force XT series can load up to 165 pounds of stuff no matter what model you wish to have, and you cannot overload a roof box in any situation. Overloading a cargo box can cause serious incidents, so you never do it. 
The Force XT series has a quick-mount system that notifies people when those clamps properly grip on rack bars. This feature is unique.
---
Conclusion
In this article, you can find a total of 10 compatible roof boxes for your Land Rover Discovery 4/LR4. They are the Thule Pulse series(3 size options), SportRack Skyline Roof Box, SportRack Vista Cargo Box, Goplus Roof Box, and Thule Force XT Series(4 size options). You can use one of these cargo boxes to haul things on top of your car. 
We have some recommended reading for you: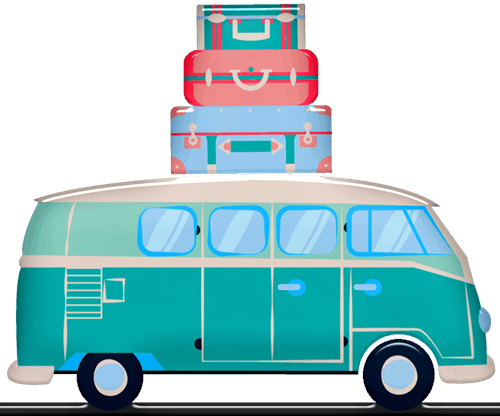 Our team is creating outdoor-gear relevant articles with passion. If our articles can help you to find the correct solutions for your questions, we will be happy about that. In the content creation process, we usually collect accurate and useful information online or offline to compile our content in an organized way. Consequently, we can guarantee that you can discover some expected answers to your questions. We appreciate your time on our site.
We are reader-supported. We get commissions for purchases made through links in this post, As an Amazon Associate we earn from qualifying purchases.