Last Updated on November 22, 2022
You want to find a car roof box for your Toyota Sienna, and you will get the answers here. When you bought your Toyota Sienna, you probably were confident about its interior space of it. You believed that you would not have insufficient storage room for your future use of it. However, When you drove your Toyota Sienna for a road trip with your family or friends, you found that you do not have enough room to store your luggage and gear. Then, this article shows you the solutions to the awkward situation. 
A cargo box has all the features for a road trip with your family or friends, and a roof box creates ample inner space for your belongings, sport-gears, and camping equipment. As a result, you can carry everything you need to maximize relaxation and happiness in your vacations.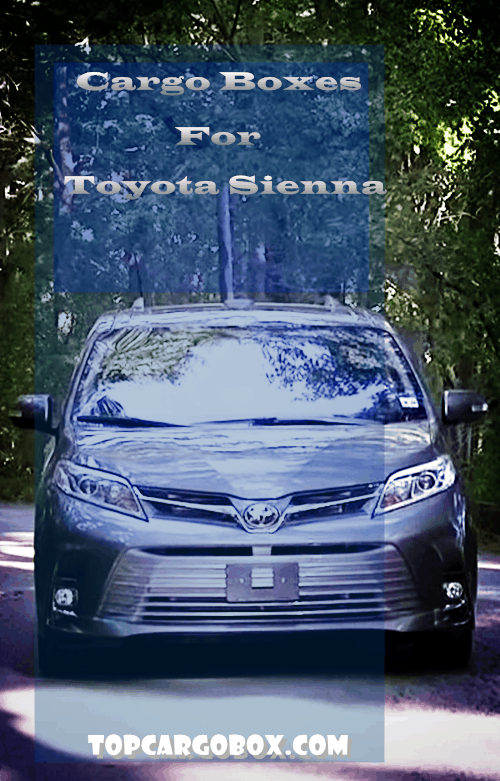 On the market, there are a variety of roof boxes to choose from for different purposes, so you need to learn some basic knowledge about roof boxes to ensure that you will make the right choice. We have published an article about why you need a roof box, and, in the article, there is enough foundational knowledge about it for you before your buying actions.
Below, we will list five cargo boxes for your Toyota Sienna with their details. They are perfectly compatible with your Toyota Sienna, and you can save time for finding one.
After you have read this content, you can use the contact us page to reach us with your questions, and we will respond to you as soon as possible in our working time.
---
---
Toyota Sienna Roof Racks
If you are looking for roof racks for Toyota Sienna, you can find them here. You also can find one on Amazon. We suggest you communicate with your local car dealer to order one.
---
A list of universal roof racks for all vehicles – If you want to use a cargo carrier like roof boxes, you have to have car roof crossbars before buying a cargo carrier.
Quick-pick list of 5 Car Roof Boxes for your Toyota Sienna
---
---
---
---
---
A list of cargo baskets for all SUVs, Sedans, Vans, Trucks, and your Toyota Sienna
Information about your Toyota Sienna
Toyota Sienna is a spacious commercial van, and it comes with a factory rack system that can hold up to 220 lbs/99kg stuff on the roof of the Toyota Sienna. You have to know your car's cargo weight limitation because an overloaded roof box can damage your vehicle.
Buying a small roof box for your vehicle has no meaning at all, and an extra-large one can bring much risk to the roof of your car. So, we have picked these suitable ones for you below:
---
Details about 5 Cargo Boxes for Toyota Sienna
Thule Motion XT XXL Cargo Carrier
Thule company has a solution for you, and you do not need to worry about your vehicle's hauling weight limitation. Thule is a famous company, and it has been concentrating on its industry for decades. The Thule has abundant experience to produce sport-gears and outdoor equipment, so the Thule Motion XT XXL roof box is the best option for your Toyota Sienna.
A 22 cubic feet interior space of the roof box allows you to carry enough belongings for your road trips or vacation journeys. If you have a big family, this is the best option to purchase.
Its external dimension is 91.5 x 37.5 x 18 inches, and its internal dimensions are 84.5 x 33 x 16 inches. There is a height of 17 inches between the car roof and the cargo box, and the distance will decrease the risks of damaging the car roof when you overweight your roof box.
Your Toyota Sienna is a large van, so you may only need a 16 – 18 cubic feet roof box for it.
Thule Motion XT Car Rooftop Cargo Boxes Buying Guide

Thule builds a slide-lock to the Motion roof box for providing enhanced security to your content; the sturdy, durable, and waterproof materials offer added protection to your luggage. You have no worries about your belongings when you drive in extreme weather conditions like snowing, storming, and raining.
A dual-side opening makes the Thule Motion cargo box convenient for users. For example, a user can open both sides to load items in a parking ground, at home, in the woods, or on the side of highways. Furthermore, on the roads, a user can use the passenger side to load or find items to reduce the risks of being hit by coming traffic.
A simple installation system is easy to use for everyone. Its light weight allows you to lift it alone. You also can install it without a tool or the assistance of others. A click sound shows you when the roof box is fully and securely closed.
For your Toyota Sienna, the Thule Motion is the best one with many outstanding benefits. However, as mentioned above, if you are a light-traveler, you can consider buying a smaller roof box with a capacity of 16 – 18 cubic feet.
---
Yakima Carbonite Skybox Car Roof Box
Yakima is also a famous brand of outdoor equipment in the United States. Yakima and Thule are successful in their names, and they are well-known for their products' qualities and effective customer service.
If you look for a roof box for your Toyota Sienna, these two brands are good choices.
Compare to the Thule Motion cargo box, the Yakima carbonite Skybox is larger in external size but smaller in interior space. A 21 cubic feet internal space helps you to carry up to 75kg of luggage. It fits most factory roof racks, and its position can move forward or backward on the crossbars. The adjustable mount system ensures no interference between the roof box and the opening of your hatchback. 
Yakima SkyBox Car Rooftop Cargo Carriers Buyer Guide
A Latch offers added security to your belongings, and It is super-easy to operate.
A lid-lifter helps you to hold the lid in position while you are packing the cargo box. Its high-glossy and aerodynamic design is not only reducing the wind noise on roads but also has no impact on your car's gas mileage.
---
SportRack Horizon XL Cargo Box
It is not as good-looking as other choices, but it is super waterproof, durable, and sturdy because of ABS materials. The pure shining black color fits most vehicles. It also offers an aerodynamic shape to eliminate wind noise.
Like other options in this article, this SportRack Horizon XL cargo box provides all the necessary features to ensure that your belongings are fully and safely protected and that you can use the roof box without a complicated installation and unwanted hassles.
SportRack Horizon Car Rooftop Cargo Carriers Buying Guide
You can easily transport 4-6 pairs of skis or 3-4 snowboards in it to maximize the fun of your seasonal sporting activities.
It also fits most factory rack systems; a quick-release attachment kit offers you super easy installation and removal procedures.
There are three sizes of SportRack Horizon roof box: Alpine, L, and XL.
The three different sizes have different capacities: 11 cubic feet, 16 cubic feet, and 17 cubic feet. If you do not have a large family, you can choose the smaller one for your Toyota Sienna.
---
Inno Shadow 16 cargo box
Inno Company produces high-quality cargo boxes for different cars, and your Toyota Sienna can work with them with ease. On the market, the Inno Shadow roof box is popular with much positive feedback.
It has 13 cubic feet of interior space and is 42 lbs in weight; moreover, it has three layers of ABS materials in the construction. It fits most factory rack systems and other aftermarket crossbars on the market. You can open it from both sizes, so you can organizationally pack it anywhere at any time.
Inno offers five years warranty to it, so you do not worry about customer service after you have purchased it.
---
Thule Force XT Car Roof Box
It is another comparatively small roof box for your Toyota Sienna. The Thule Force XT cargo box is perfect for a small family. Although your Toyota Sienna has large spare space for your luggage or gear, you may need extra room for stowing more items on a road trip or a camping holiday. However, it has 11 cubic feet of interior space that allows you to carry up to 165 lbs of luggage.
Thule Force Car Rooftop Cargo Boxes Information Guide
It also provides you with a quick-mount system that notifies you with a CLICK sound when the cargo box is securely mounted. It also can be opened from both sides.
After the installation of it, you will find that its position is a little bit forward. As a result, you won't find any interference between the cargo box and the hatchback or the front view.
It is light, and it weighs 32 lbs; you can assemble it alone without a tool. A comfortable grab handler makes the use of it even much more enjoyable and more manageable.
---
Cargo Boxes On Toyota Sienna Gallery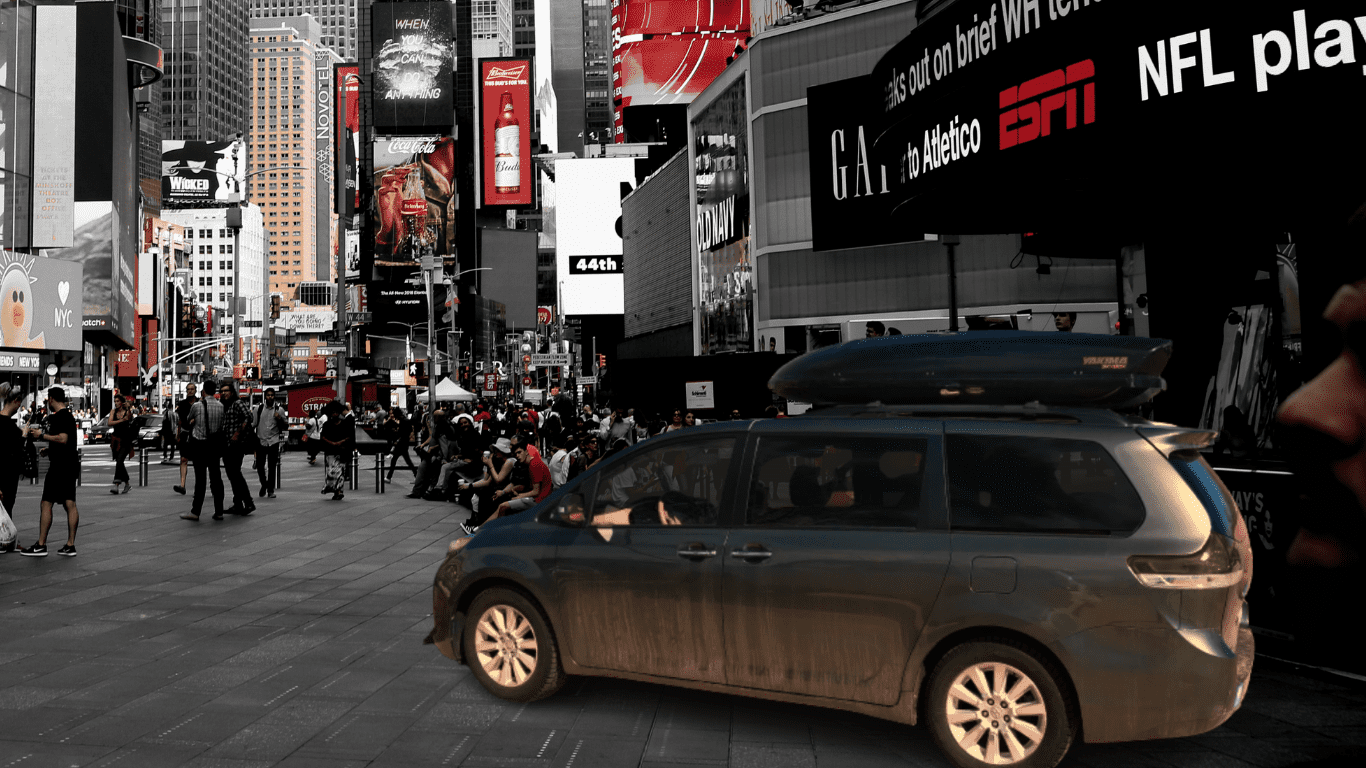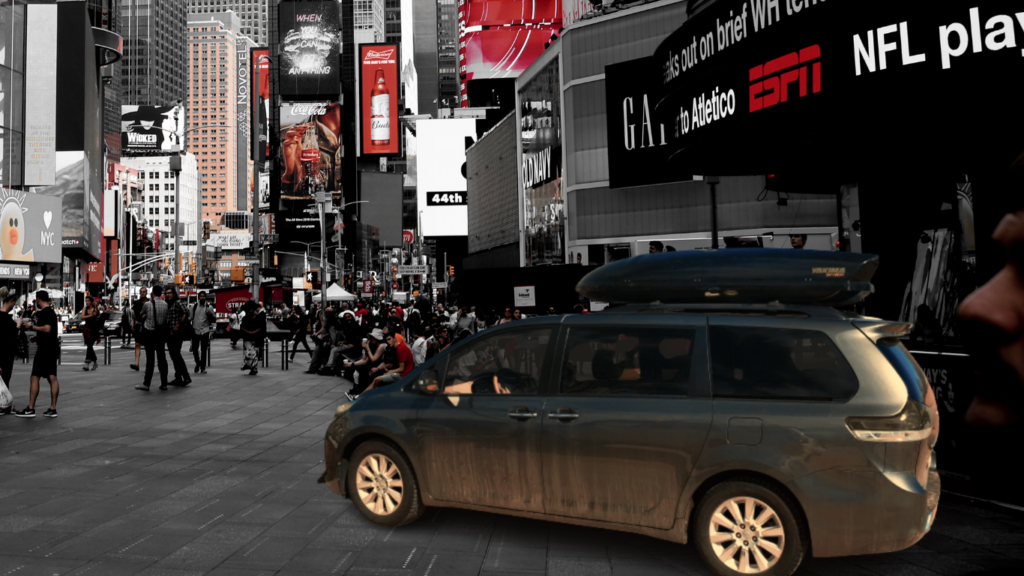 Conclusion
In this article, we have shown our favorite cargo boxes for the Toyota Sienna. Your Toyota Sienna is a large car, so you have to figure out if you need a cargo box or not. In general, before buying a car roof box, you need to know some basic knowledge about the capacity, size, features, and mounting system. If you have a large family, you can buy a large cargo box. If you are a light traveler, are single, or are just married, you can buy a smaller one. Then, choosing a cargo box is also a relevant thing to your habits. If you love golfing, we have published an article about roof boxes for your golf clubs.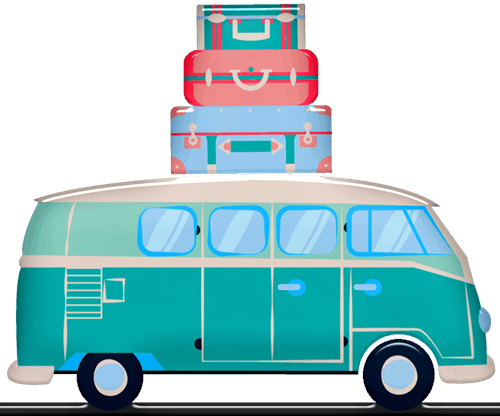 Our team is creating outdoor-gear relevant articles with passion. If our articles can help you to find the correct solutions for your questions, we will be happy about that. In the content creation process, we usually collect accurate and useful information online or offline to compile our content in an organized way. Consequently, we can guarantee that you can discover some expected answers to your questions. We appreciate your time on our site.
We are reader-supported. We get commissions for purchases made through links in this post, As an Amazon Associate we earn from qualifying purchases.