Last Updated on November 23, 2022
You have heard about the Yakima Skybox series for a while, and you know it works well. However, you still want to know more about SkyBox cargo boxes to decide if it fits your family and your car.
In this article, you will find all the necessary info to help you to decide if the Yakima Skybox series works for your demands or not.
If you are new to cargo boxes, you can use our site to build knowledge about cargo boxes from different perspectives.
There are five options in the Yakima SkyBox series, so you have to know the differences between them.
---
---
We will build a list of cargo boxes' basic features to simplify your final judgment process in choosing one.
Dimensions: Cargo boxes have length, width, and height, so you have to use the numbers to check if your chosen roof box fits the size of your car roof or not. The dimensions also help you to estimate if you can put your gears or items into the cargo box or not.
Aerodynamic Design: Most of the cargo boxes on the market are aerodynamic, and the design helps you minimize the negative effect on gas mileage when your car is in motion. The aesthetical aerodynamic design of cargo boxes is cool and attractive on the streets.
Opening: Opening from both sides, one side, or the rear are three options for modern cargo boxes. We recommend you choose the dual-opening roof box for convenience.
Compatibility With Rack Bars: Most of the cargo boxes are fit to factory design rack systems. However, some of them are working with specific crossbars: round, square, and aerodynamic.
Materials: ABS plastic uses for building most high-quality cargo boxes, and ABS materials have durable, waterproof, and sturdy characteristics. We recommend you choose a cargo box that builds up with ABS materials.
Lock System: Do not choose a cargo box that has a cheap-quality lock system. However, if you have already chosen one, you can replace the cheap one with another high-quality lock.
Loading Capacity: The Capacity number of cargo boxes indicates how large interior space they do have.
After you acquired foundational tips for choosing a cargo box, we will introduce you to the Yakima SkyBox series.
---
Basic Info of Yakima SkyBox Series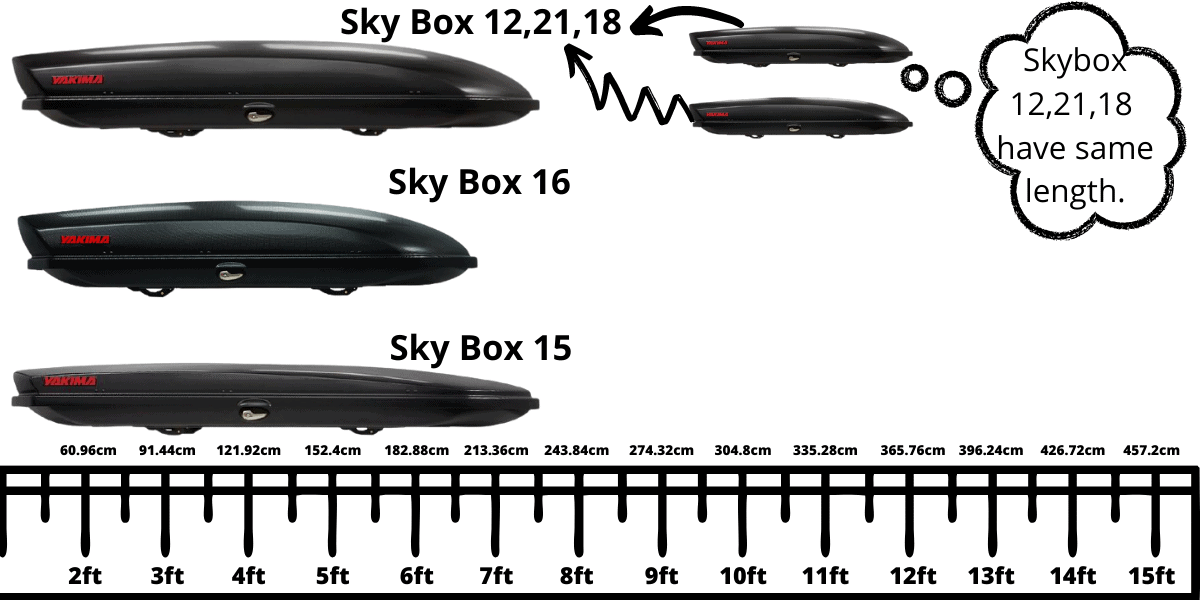 The Yakima company is marketing its products globally with a variety of categories from roof racks to cargo boxes&bags, according to its official site. Outdoor enthusiasts love the Yakima merchandise so much, according to their countless positive feedback on Amazon or the Yakima official site. Therefore, we highly recommend you put the Yakima cargo boxes into your consideration as a priority.
The Yakima SkyBox series have five options for customers to choose from for their different needs.
We distinguish the five options by using their capacity numbers:
Yakima SkyBox 12 – 12 CUBIC FT
Yakima SkyBox 16 – 16 CUBIC FT
Yakima SkyBox 18 – 18 CUBIC FT
Yakima SkyBox 21 – 21 CUBIC FT
Yakima SkyBox 15 – 15 CUBIC FT
Then we start to introduce them one by one.
Related Topics: Thule VS Yakima, what are the differences between these two options?
---
Do you need a roof rack?
If you don't have a pair of crossbars, you need to buy one for SkyBox cargo boxes. We highly recommend the Yakima aerodynamic roof rack to you as the top consideration for your roof box. If your car roof doesn't have roof rails, you can consider using these roof racks on bare car roofs.
---
Yakima SkyBox 12
SkyBox 12 is the smallest one in the SkyBox series, and it is perfect for smaller size vehicles. When you first look at the Skybox 12, you are attracted by looking at its sleek, aerodynamic carbonite textured lid. It is easy to install on a pair of the Yakima roof bars, and the acceptable minimum and maximum crossbar spreads are from 24 inches to 42 inches. You have to make sure that your crossbars have the required distance between them. While you install the SkyBox 12 on roof racks, you probably spend no more than 5 minutes to securely and accurately mount it on the roof of your car. Although the assembly process is simple, it is much safer for two people to lift the cargo box because it is large.
A dual-opening feature allows you to open the SkyBox 12 from both sides, and it is convenient for loading and unloading items. Do you know how to pack a cargo box? We have an article that will show you the best way to organize items in your roof box for convenience and safety.
The integrated SKS lock system ensures that your belongings are secure when you are away from your car. The high-quality material of the lock system offers added security to your content and added convenience to your operation.
The materials for making a SkyBox 12 cargo box are recyclable, so when you don't need it anymore, you can contact Yakima's customer service for more info about how to recycle your old one.
Yakima SkyBox 12 cargo box is not only aerodynamic but also taper in its shape. Therefore, its smart design can reduce both effects on gas mileage and hatch interference.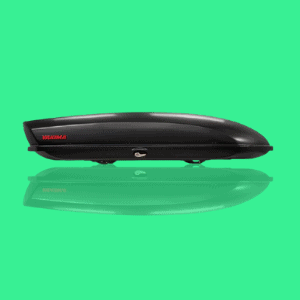 ---
Yakima SkyBox 16
It is the shortest one in the SkyBox family, and it only weighs 47 lbs. It is suitable for carrying belongings for three people.
aerodynamic design
tool-free installation
fits Yakima roof racks
dual-opening feature
recyclable materials
SKS lock system integrated
internal lid stiffeners
L 81.00 in x W 36.00 in x H 15.00 in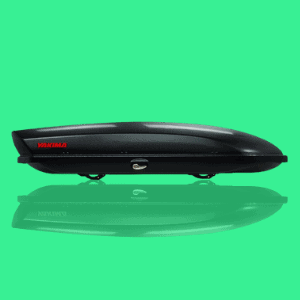 ---
Yakima SkyBox 18
It is for a large family with more than four people. It has the same length as SkyBox 12 and 21, so the differences between SkyBox 12, 18, and 21 are in height and width.
L 92.00 in x W 36.00 in x H 16.00 in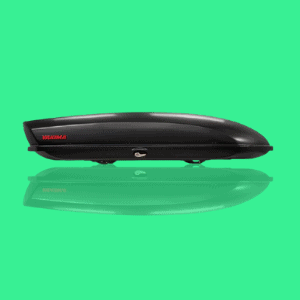 ---
Yakima SkyBox 21
It is the largest one in the SkyBox family. It is suitable for transporting items for five people, so it is perfect for a large family. The dimension of it is L 92.00 in x W 36.00 in x H 18.00 in, so you can use the numbers to estimate if your car can work with it or not.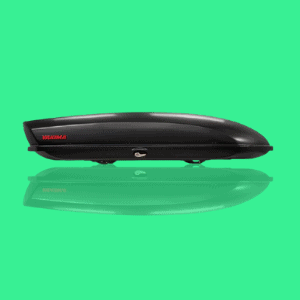 ---
Yakima SkyBox Lo
It is for skis or snowboards, and it is flat and long. You can also check a list of low-profile cargo boxes to find one that fits your outdoor life.
L 92.00 in x W 36.00 in x H 11.50 in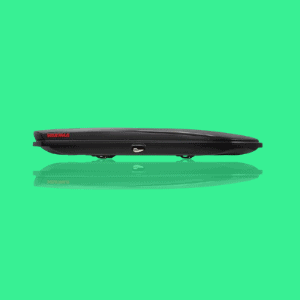 ---
What Do People Say About It?
---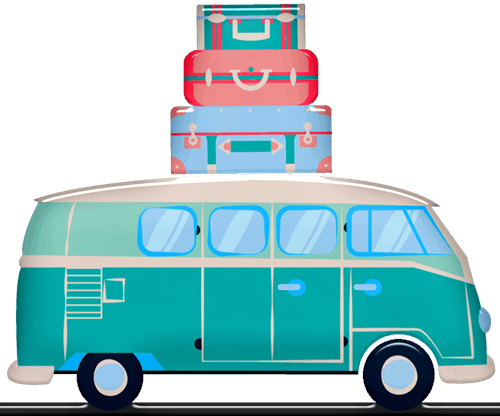 Our team is creating outdoor-gear relevant articles with passion. If our articles can help you to find the correct solutions for your questions, we will be happy about that. In the content creation process, we usually collect accurate and useful information online or offline to compile our content in an organized way. Consequently, we can guarantee that you can discover some expected answers to your questions. We appreciate your time on our site.
We are reader-supported. We get commissions for purchases made through links in this post, As an Amazon Associate we earn from qualifying purchases.