Last Updated on November 23, 2022
You can find the roof loading weight limit for Volvo XC 90, XC 60, XC 70, XC 40, V90, V70, V60, S60, S70, S90, and S80. You can use the limit to safely use a car roof carrier without potential risks, and you can tell the limit to your friends to remind them how much weight they can put on the roofs of their VOLVO models.
When you get your VOVLO car, it is not easy to find its roof loading limit. You have to open the car manual to search for specific words that indicate the info you want to know.
This article gives a shortcut for finding a specific Volvo model's roof loading limit in no time.
Volvo Models' roof weight limit is between 165 lbs (75kg) to 220 lbs (99kg). You cannot overload for any reason because it is risky and may cause unexpected accidents.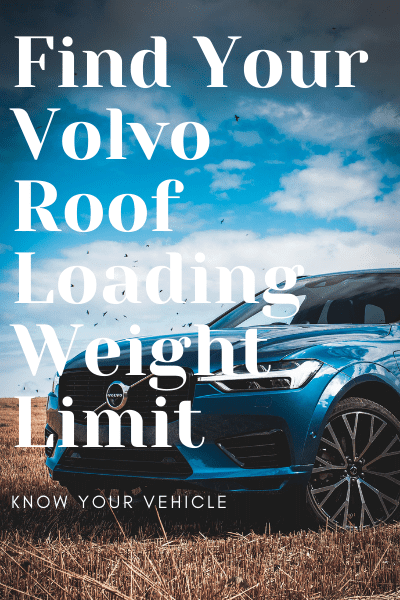 If you want to find official statistics and information about your VOVLO model, you can learn VOLVO model Manuals on the official sites.
How Much Weight Your Volvo Can Hold
We collect this information from official manuals, and it is correct and trustable.
VOLVO XC40
XC40 can hold up to 165 lbs or 75 kg of things that include the roof racks, so the actual weight for belongings is a little bit less when using a cargo box on the car.
We do the calculation like this:
Car weight limit – ( the total weight of the roof racks and the carrier) = actual weight for luggage or gear.
You can use this formula to do the math for any car model.
VOLVO XC70
XC70 allows people to put 220 lbs or 100 kg of equipment or gear on its roof, and we think it is enough to use whatever you plan to haul on top of the XC70. XC70 also provides ample trunk space for users who require more loading space, and you even can fold the rear seats down to generate a bigger trunk.
We like to use a cargo box on the roof of the Volvo XC70 because roof boxes are the most secure and waterproof cargo containers on the market. We plan to use high-quality roof racks like Thule WingBar Evo and a Thule Motion XT box for loading things. Otherwise, you also can use different combinations like roof racks + a cargo basket + a roof box.
VOLVO XC60
XC60 can carry 220 lbs or 100 kg of items when you want to build a cargo management system on its roof. You have many options to choose from for creating extra loading space on top of your Volvo XC60.
Whatever plan you have in mind, you need to get roof racks for XC60. Then, you can use cargo boxes, cargo baskets, cargo bags, or other gear carriers to transport items between your favorite locations.
You can use the above formula to figure out the actual luggage weight that the XC60 can haul on its roof. Overloading is prohibited all the time.
VOLVO XC90
XC90 has the same roof weight limit as XC70's that is 220 lbs or 100 kg. You can build a cargo management system accordingly, and you must follow the loading limit to minimize the risk of using a cargo carrier.
When you decide to add weight to XC90's roof, you cannot exceed the 100 kg limit.
We know that someone drives with overloaded roof-mounted carriers, and he loses control of the wheel when turning. If you must overload the car roof carrier, you must lower the speed to avoid potential risks. Otherwise, an overloaded rooftop carrier may break poor-quality rack bars, so using reliable roof racks is the key to a cargo management system. Don't buy those cheap racks! They can ruin your outdoor dreams. (cargo boxes for XC90)
VOLVO V70
V70 is a large car that may satisfy your loading needs, but someone else requires more space. They need to know the V70's roof weight limit for safety concerns. As mentioned above, car manufacturers set a car roof weight limit to protect users from losing control of their cars; besides, extra weight on the roof changes the car's gravity center and causes significant changes in turning angles and braking time.
You can put up to 220lbs or 100kg of items on top of the Volvo V70.
VOLVO V60
V60 is a compact sedan that allows you to put 165 lbs or 75 kg on its roof. When thinking about using rooftop cargo carriers for Volvo v60, cargo boxes are the best options for you. Quality roof racks are in need, and cheap ones are ignorable. Roof Racks are the most significant part of a cargo management system, so you don't save money on crossbars.
VOLVO V90
It is time to talk about the weight you can load on top of the Volvo V90, and it is 220 lbs or 100 kg. As mentioned above, you have to pay attention to the quality of roof racks and the actual weight calculation; furthermore, you must not overload the cargo carrier and drive below the speed limit when cargo carriers are on top.
If you want to find some products to build cargo management for your V90, you can read a buyer guide to learn more and find options.
VOLVO V90 Cross Country
If you drive V90 Cross Country, you may want to know how much weight it can take on its roof; thus, we are here to offer you correct info about its roof loading limit.
According to VOLVO's official statistics, the 2017 – 2021 V90 Cross Country has a roof weight limit of 220 lbs or 100 kg.
VOLVO S70
S70 offers spacious interior space for users to load items, but you may require more for holiday needs. No problem, it is possible. Before thinking about creating extra loading storage for your S70, you have to know its roof weight limit for security concerns.
The S70 has a roof loading limit of 220 lbs or 100 kg, according to VOLVO official data. If you want to take benefit of the roof weight limit, you must use high-quality rack bars. Otherwise, poor-quality crossbars can cause severe damages and accidents when your car is in motion.
VOLVO S60
S60 has changed its design since 2014, so its roof loading limit is different between 2001 – 2013 (165 lbs 75 kg) and 2014 -2021 (220 lbs or 100 kg). Consequently, before thinking about using cargo carriers on Volvo S60, you should know the S60 belongs to which year.
After checking out its model statistics, you can make your plan to build a cargo management system for future outings.
VOLVO S80
S80 is a long-history sedan that was born in 1999. Volvo engineers redesigned the S80 in 2014; consequently, the S80 model has two roof weight limits that belong to different periods: 1999-2014(165 lbs or 75 kg) and 2015-2021(220 lbs or 100 kg).
You can use these numbers to make a plan to build roof-mounted cargo storage space for your outdoor needs: camping, hiking, skiing, kayaking, traveling, climbing, and more.
VOLVO S90
S90's roof weight is 220 lbs or 100 kg. You can pick a high-quality rack system on a buyer guide to make your S90 super powerful in loading essentials or gear.
What to Think When Building a Roof-mounted Cargo Management System For VOLVO Models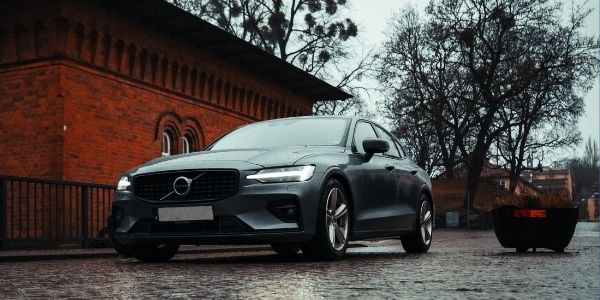 Do You Need Roof Racks To Load Weight On the Volvo Models' roof?
If you decide to use your Volvo's roof to transport items on the roads, you must install a pair of crossbars before using any carriers. Therefore, roof racks are the base of a roof-mounted cargo system. People like to use OEM rack systems for holding cargo boxes and cargo baskets because of these racks' reliable quality and universal compatibility.
You can contact your local VOLVO dealer to ask about factory rack systems, and they are the best choices.
However, we have third-party rack systems like the Thule WingBar Evo bars that are high-quality and trustable, so we always have better choices.
Do roof racks universally fit VOLVO Models?
NO. Not all roof racks fit on a specific VOLVO model. However, we have universal fitting rack systems on the market. Days ago, we published an article to help you find roof racks for their cars, and those rack systems have compatibility with most vehicles.
Use Cargo Boxes or Cargo Baskets on VOLVO's Roof
You are here to check how much weight your VOLVO model can carry on the roof, and you are about to use roof racks to carry roof-mounted cargo carriers like cargo boxes or cargo baskets. However, you don't know the difference between these two things. Congratulation! You are on the right boat.
We suggest you go back to the homepage and use the menu section to check several articles related to cargo boxes; you dive into an article about the 10 best cargo baskets to learn how these baskets work and install.
Cargo boxes are the most secure and waterproof carriers, and cargo baskets are the most convenient.
We recommend cargo boxes for people, and it is our final decision. On the market, we like the Thule boxes the most.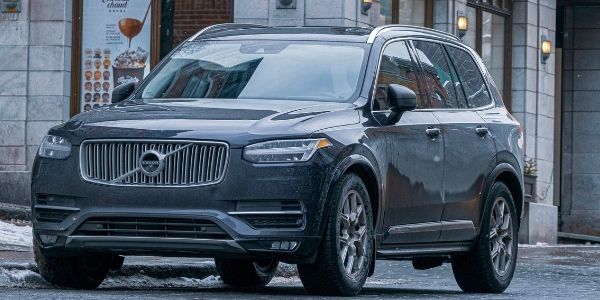 Loading difficulty
It is an issue that most people don't think about before using a roof-mounted cargo carrier. You need to reach the car roof or even higher to pack or unload luggage when using a rooftop storage carrier. Although we have car accessories that allow us to stand on the doorstep, it is still hard to reach the corners of a roof box. Whatever cargo baskets or cargo boxes you will use, the problem exists when it is in use.
If it is a big question to your situation, you can use other options to expand the loading space for your VOLVO model. You can consider using hitch cargo boxes for the job. Hitch cargo carriers are hanging at the rear of vehicles, and they connect with the hitch receivers. You can find some top-ranked hitch boxes on a list.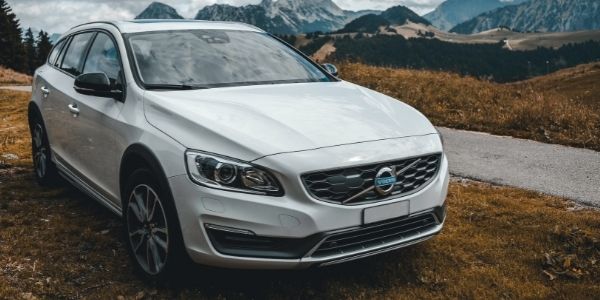 Conclusion
After reading this article, you know how much weight your VOLVO model can carry on its roof; thus, you can have a plan to build a roof-mounted cargo system on your vehicle.
When you know the roof loading limit, you can stay alert when the roof racks are full of cargo because you know the consequences; besides, you also drive carefully, especially turning and braking. You will never overload the roof carriers to sacrifice safety and gain some conveniences.
When you think your car's roof area is not enough for your holiday cargo needs, you can consider using hitch boxes or baskets to make your VOLVO bigger for loading.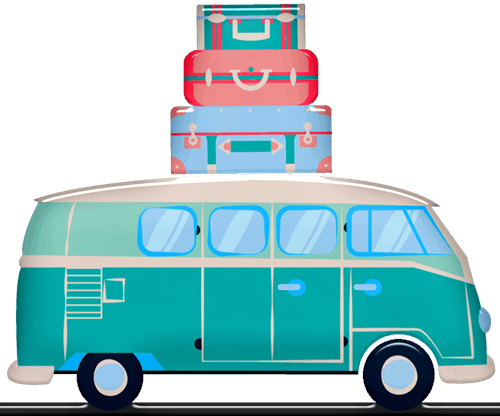 Our team is creating outdoor-gear relevant articles with passion. If our articles can help you to find the correct solutions for your questions, we will be happy about that. In the content creation process, we usually collect accurate and useful information online or offline to compile our content in an organized way. Consequently, we can guarantee that you can discover some expected answers to your questions. We appreciate your time on our site.
We are reader-supported. We get commissions for purchases made through links in this post, As an Amazon Associate we earn from qualifying purchases.