Last Updated on November 22, 2022
An Audi Q5 brings you not only convenience but also fancy looking on roads, but if you want to drive your Audi Q5 to enjoy a vacation, you should consider putting a car roof box on top of your Audi Q5.
A convenient and fancy-looking car roof box can satisfy your needs on your vacation days, and the cargo box provides you extra large room for carry-on luggage and other belongings.
On the market, there are many different cargo boxes for Audi Q5, but you need to pick out the perfect and suitable one for your vehicle, and it is not very easy.
We are here to provide you with a quick list of four car-roof boxes that are working with your Audi Q5. You are about to pick one from our recommendation, but before you do that, you should learn more by reading through this article to know more about cargo boxes and their characteristics.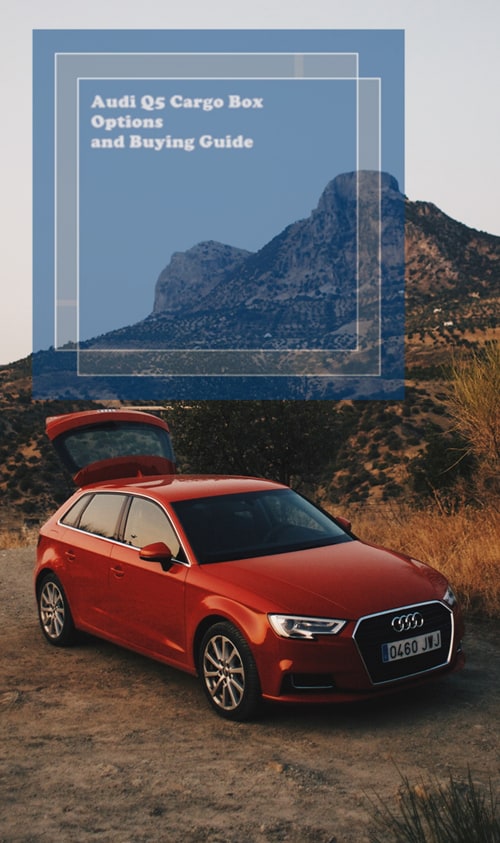 ---
Roof Rack For Audi Q5
If you are looking for roof racks for Audi Q5, you can contact your local audi dealer to order one or purchase one from Amazon or Ebay.
Quick-pick list of Cargo roof boxes for Audi Q5
INNO Wedge
Product: INNO Wedge
Dimensions(inches L, W ,H): L: 73″ W: 33″ H: 14″
Capacity: 13 cu ft
Box Open: Both sides
---
Thule Motion XT
Product: Thule Motion XT
Dimensions: L: 90″ W: 35″ H: 15″
Capacity: 18 cu ft
Box Open: Both sides
---
SPORTRACK Skyline XL
Product: SPORTRACK Skyline XL
Dimensions: L: 54″ W: 39″ H: 19.5″
Capacity: 18 cu ft
Box Open: Passenger
---
Thule 868 Outbound
Product: Thule 868 Outbound
Dimensions: L:15″ W: 10″ H: 7″
Capacity: 13 cu ft
Box Open: 3 sides
---
5 Best Selling Carg Bags For Audi Q5
When you have checked the above options of cargo boxes for your vehicle, you may lose interest in using a hard-shell cargo box because of your reasons. We created a list of 5 best-selling cargo bags for serving your better with alternatives to cargo boxes that you can use on your car as an extra storage space.
---
Do you know what a cargo basket is? If you do, we have a list of the best cargo baskets for your Audi Q5. If you have no idea about it, you can look at the list to learn how to choose and use a cargo basket. Cargo baskets are car accessories that can work as roof racks to carry multiple items on top of a car. You can put a cargo bag on a cargo basket to create a waterproof carrier as cargo boxes are.
Detail of five car roof boxes for Audi Q5
1. Thule Motion XT Rooftop Cargo Carrier
Thule is a famous brand of cargo boxes on the market, and the Thule brand has high-quality cargo boxes for their customers. You don't need to worry about the Thule cargo boxes' installations because they provide you the easy-to-use mounting hardware.
The Thule Motion XT rooftop cargo box comes with easy-grip handles that make it easy to use and carry in different weather conditions. Furthermore, the lid-lifter will automatically open the box and hold the lid for you to reach every corner inside the box. Besides, the audible slide-lock component indicates that if the lid is securely closed or not with a "click" sound when you pull it down to the locking position. When the cargo carrier is fully closed, it will notify you that it is safe to drive; consequently, you will have no chance to leave with an open or half-locked cargo box on top of your vehicle.
This model of the car-roof box will not interfere with the open of your trunk and hatch, and it will also not obstruct the view of your surrounding while you are driving your Audi Q5.
---
2. INNO Wedge Rooftop Cargo Box
This beautiful-looking car-roof box if suitable for your Audi Q5 car, and it can install on most factory racks without a problem. Opening from two sides makes this cargo carrier easy to loading and unloading, and you do not need to memorize the opening side. Its fancy aerodynamic design not only reduces wind noise but also saves extra waste on gas.
When you want to open your hatchback, you can push or pull the cargo box forward or backward on its track to create clean interference between it and the gate of the trunk. In other words, the position of this cargo carrier is adjustable on the crossbars.
INNO company gives its customer a life-long warranty for its cargo boxes, so if you have any questions after purchasing, you can inquire about information from customer service or ask for repair or assistance from INNO professionals at any time. All in all, this INNO wedge rooftop cargo box is suitable for your Audi Q5 because of its durable material, fancy looking, adjustable track system, dual-opening, and smart locking system.
---
3.SportRack SR7095 Skyline XL Cargo Roof Box
Don't be afraid of installing it because it is super easy to assemble by one person in minutes. After you have done the installation, you will find that you have a treasure to get the most of your road trips.
For Audi Q5, it is suitable and perfect for people who travel a lot on the roads because of its large internal space. Then, the powerful dual-locking system offers added security to your belongings.
Its materials are one of its advantages that makes it super durable and sturdy. The high-density plastic body allows this cargo box to last a very long time without being damaged by bad weather conditions, breaking, or other unpredictable accidents. Besides, it comes from the SportRack family that has a good reputation for quality and security.
If you are considering choosing this model of the car-roof box, you should know that the extra-large room of the box makes the height of the box reach 19 inches, so you should do the measurement for some height limitation on roads, such as the height of your garage door, the height of an over-road bridge.
---
4.Thule 868 Outbound Cargo Bag
It is another suitable option for the Audi Q5 car. Thule 868 cargo bag is very simple to install and waterproof, so many people are choosing this roof box as their favorite equipment for their road trips. (More soft roof bags for your consideration)
According to our researches, it is made of soft material that is durable and long-lasting. There is a large space inside the bag to allow you to put everything you need into it without worry, so if you are traveling a lot on roads, this car-roof bag can be the best option within a low-budget range. It is hard to bread or damage the roof bag because of its sturdy soft material.
On the other hand, its aerodynamic design makes it produce a little noise and prevent wasting too much gas on the roads. Additionally, the heavy-duty tying straps offer extra security and safety to your road trips, and it also creates convenience for the installation or disassembling. You won't feel disappointed on your road traveling with this car-roof bag, and all of its features make you feel satisfied and happy. Furthermore, the three-sided zipper gives you easy access to the inside of the car-roof bag from both sides of your car.
---
5.INNO Shadow Rooftop Cargo Box
We should thank INNO that it produces the Shadow rooftop cargo box with its highlighted features. Its sturdy, waterproof, and durable materials provide extra safety to your luggage. It also has an aerodynamic design to reduce wind noise and to decrease the waste on fuel economy.
The simplified mounting system makes this car-roof box very easy to use. Although its size is large, it will not interfere with the opening of your trunk. Dual-opening and an advanced locking system are two outstanding features that make it easy to operate by one person, so you can enjoy your one-person travel with it without worrying about how to deal with your luggage.
---
Conclusion
We have recommended five different car-roof boxes to you for your Audi Q5, and we have discussed the features of these cool boxes. You might need more information about them, so you can use the above buttons to read more information on the seller's pages. If you plan a road trip, we recommend you search for what you need on the roads. The wrong equipment can ruin your travel and cause you many unpredictable troubles, so you have to know more before your next move.
We also have an article about Cargo roof boxes for VW Golf. Otherwise, you can find roof boxes for Audi Q7, Audi A4, Audi A3, Audi A6, and Audi A8 on our site.
Cargo Boxes For Audi Q5 Gallery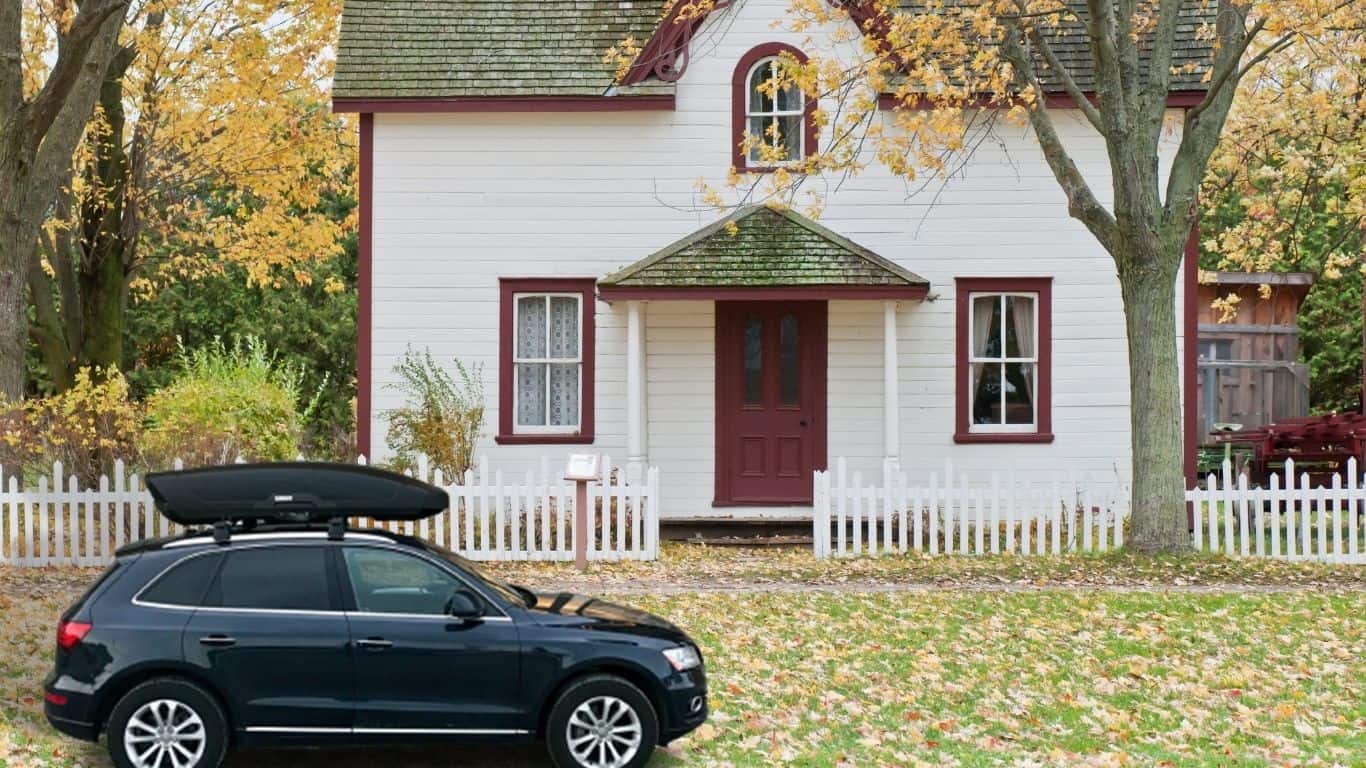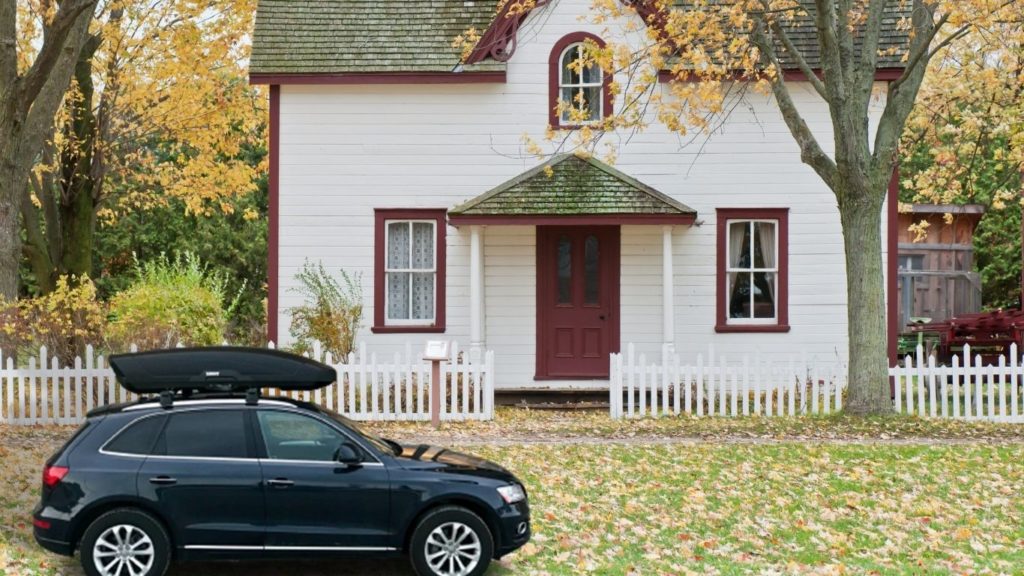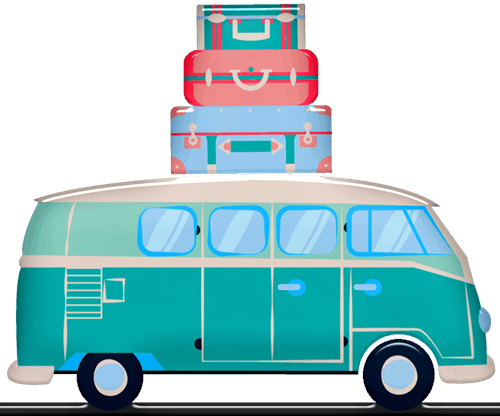 Our team is creating outdoor-gear relevant articles with passion. If our articles can help you to find the correct solutions for your questions, we will be happy about that. In the content creation process, we usually collect accurate and useful information online or offline to compile our content in an organized way. Consequently, we can guarantee that you can discover some expected answers to your questions. We appreciate your time on our site.
We are reader-supported. We get commissions for purchases made through links in this post, As an Amazon Associate we earn from qualifying purchases.