Last Updated on November 15, 2022
Do you need a cargo carrier for your Lincoln Navigator? You can use one to carry more items for most outdoor activities. Before starting, you have to know these terms: roof racks, roof rails, and crossbars; consequently, you can refer to an article to learn what they are and what differences they have compared to each other.
Your Lincoln Navigator is a large luxury SUV with sufficient trunk space of 20.9 cubic feet to 103.4 cubic feet (fold the seats down). You can utilize trunk storage to carry luggage or equipment for most outdoor activities. However, sometimes, you may need more storage to load enough equipment or gear to maximize the enjoyment of your outdoor adventures. You have many options like rooftop cargo boxes, rooftop baskets, cargo bags, or hitch-mounted cargo carriers to expand the loading capacity for your Navigator. You can use our site to compare these items and find the most suitable solutions for your cargo management system.
Do you need roof racks (crossbars) for your Lincoln Navigator?
We use this article to introduce some high-quality roof boxes for your Lincoln Navigator. After having a rooftop cargo carrier, you can load more items and invite more friends to road trips or other outing events.
---
Quick-Pick List Of Cargo Carriers For Lincoln Navigator
| Image | Product | Weight | Capacity | Opening | Dimensions | Link |
| --- | --- | --- | --- | --- | --- | --- |
| | Thule Force XXL | 52 lb | 165 lbs | Dual-side opening | 90.5 x 35.5 x 18.5 inches | Check Price on Amazon |
| | SportRack Vista XL | 28 Pounds | 100 lbs | Rear Opening | 62.5 x 19 x 39 inches | Check Price on Amazon |
| | Thule Pulse Large | 36 lbs | 110 pounds | Passenger-side opening | 71.25 x 31 x 14.5 inches | Check Price on Amazon |
| | YAKIMA SkyBox | 62 Pounds | 18 cubic feet | Dual-sided opening | 94 x 38 x 18 inches | Check Price on Amazon |
| | INNO 320 | 37 lbs | 9 cubic feet | Dual side opening | 71.25 x 32 x 10.6 inches | Check Price on Amazon |
| | Goplus Cargo Box | 25 Pounds | 165 lbs | Dual-sided opening | 63 x 31 x 15 inches | Check Price on Amazon |
---
5 Cheaper Alternatives to Hardshell Cargo Boxes
| Image | Product | Links |
| --- | --- | --- |
| | The Asinking store provides a rooftop cargo bag made of heavy-duty 840D PVC fabric and offers 21 cubic feet of loading space. Its price is affordable that is around $100 dollars. | Check Info On Amazon |
| | Meefar car rooftop soft carriers come with 21 cubic feet of storage space, Anti-Slip mats, and 10 more heavy-duty straps. You can use it with/without roof racks (crossbars). | Check Info On Amazon |
| | FIVKLEMNZ soft rooftop cargo bags are around $100, and they have different sizes: 15 cubic feet and 21 cubic feet. These bags don't require roof racks because they have 6 car door hooks. | Check Info On Amazon |
| | TOOLGUARDS soft cargo bags give you 15 or 20 cubic feet of storage space. You can use one to transport almost everything you need for outdoor life, but it may not be 100% waterproof. | Check Info On Amazon |
| | Sailnovo store provides another high-quality temporary rooftop cargo carrier for people who don't use cargo carriers at high frequency. You can load items into its 20 cubic feet inner room. | Check Info On Amazon |
---
Detail of 6 Cargo Carriers For Lincoln Navigator
Thule Force Rooftop Cargo Box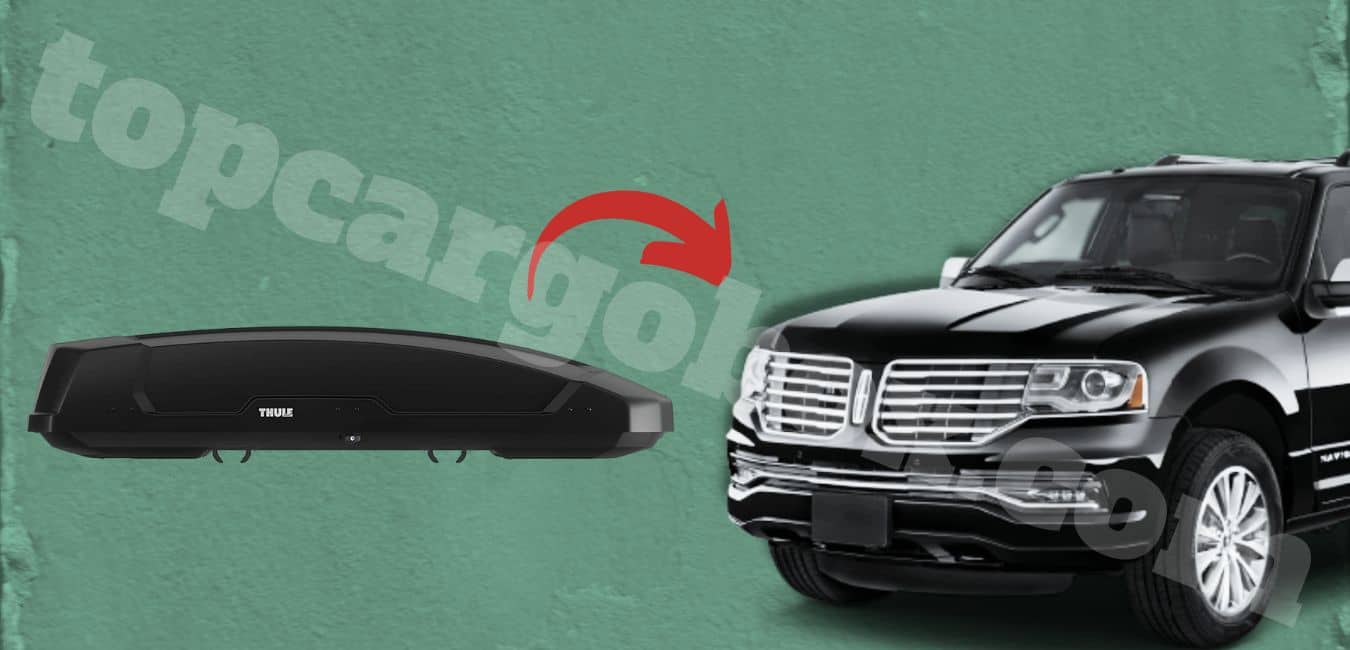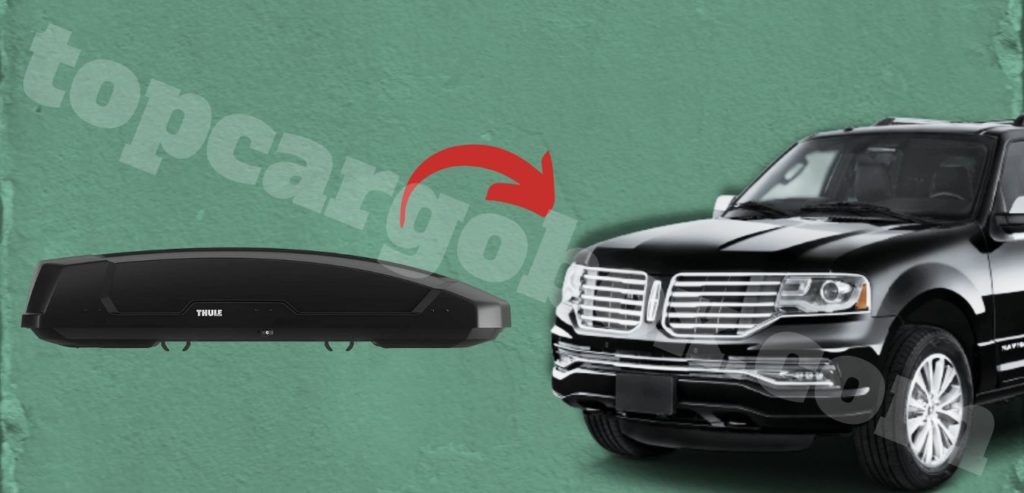 It is the first option that we pick for your Lincoln Navigator. Thule is a global company that focuses on outdoor gear and sporting gear for all types of outdoor activities. In the cargo carrier industry, the Thule has been manufacturing cargo boxes and bags for more than three decades; consequently, we put the Thule box in the first position for your consideration. The Thule Force cargo boxes have four size options: large, X-large, XX-large, and Sport. You can choose the most suitable model to meet your outdoor needs.
For example, if you want to use a rooftop cargo box to carry luggage or gear for road trips, you can use the XX-large model on your Navigator to load enough essentials to maximize the fun of your outdoor journeys. If you need a cargo box to transport sporting gear like skis or snowboards, you can choose the Sport model because it only occupies half of the crossbars. Otherwise, you can mount cargo carriers like car bike racks to carry other large devices like bikes or kayaks.
The Large and X-large options are for people who travel with less luggage, so you can judge if they are correct by looking at their loading capacity and the interior dimensions.
The Thule company has a thirty years more long history, and it has different types of cargo boxes for outdoor enthusiasts. If you desire to know more about the Thule brand, you can refer to an article and find more relevant info about Thule roof boxes and their history.
You can use the link below to find more must-know info about the Thule Force cargo boxes before getting one for your Lincoln Navigator.
---
SportRack Vista XL Rooftop Cargo Carrier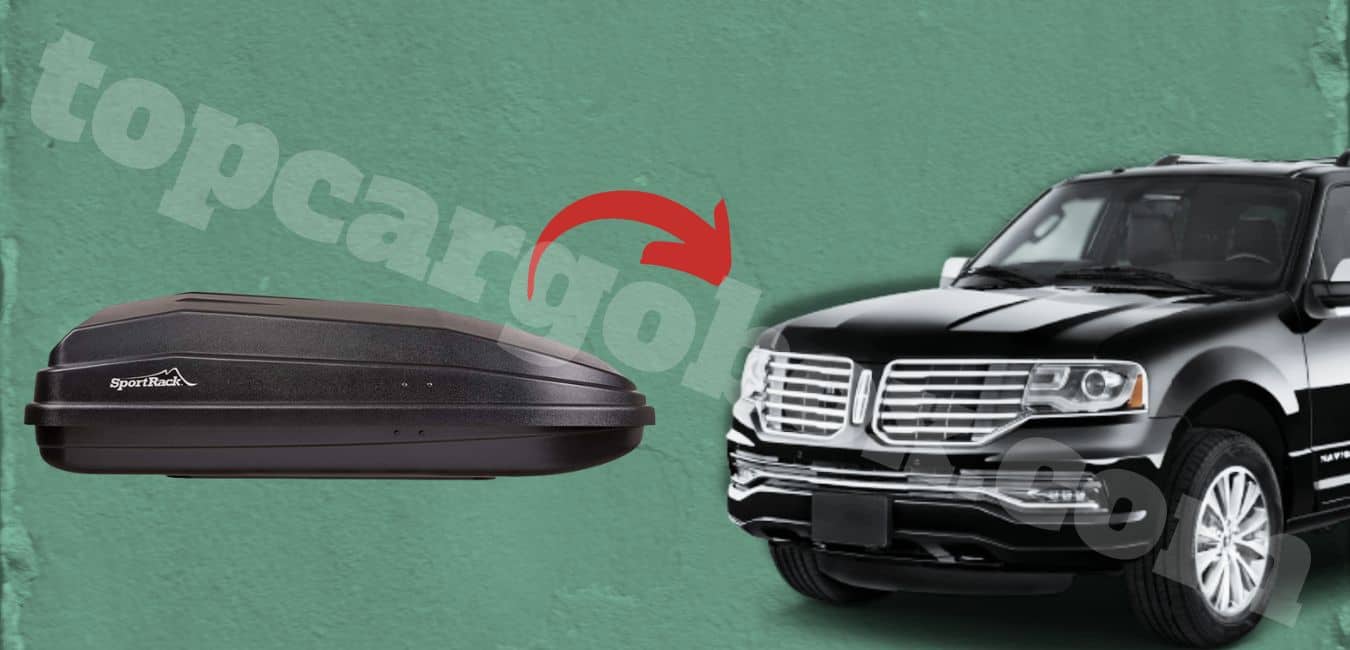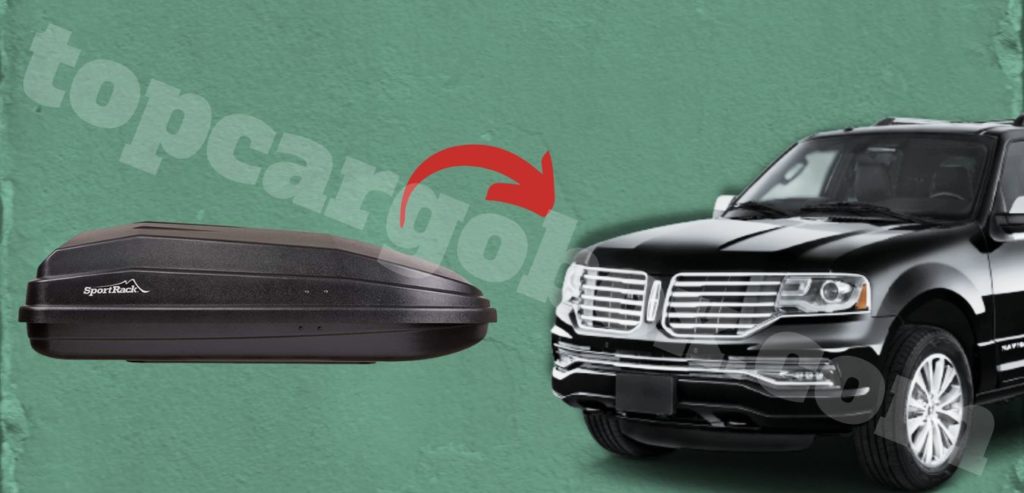 It is the second one that we choose for your Lincoln Navigator. SportRack Vista cargo boxes are the best sellers for 2020 and 2021 because of their affordable price, aerodynamic design, and premium features. SportRack Vista rooftop cargo carriers are perfect for luggage-needed travel events because they offer ample inner space for carrying almost everything you need in your active life.
SportRack Vista cargo carriers are cheaper than Thule Force boxes, but they are all products from the Thule company; thus, the responsive Thule customer service takes care of the above cargo boxes when you face problems.
SportRack Vista cargo carriers have one size model, and these boxes offer 18 cubic feet of storage space to load your luggage. Vista roof boxes have a rear-opening feature that is rare and unique to other cargo boxes.
You have much more need to know about the SportRack Vista roof boxes. You can either check what we know about them or go to Amazon for more detail on these cargo carriers.
---
Thule Pulse Rooftop Cargo Carriers
We pick the Thule Pulse rooftop cargo carrier as the third option for your Lincoln Navigator. The Thule Pulse is another member of the Thule family, so it is trustable in quality and design.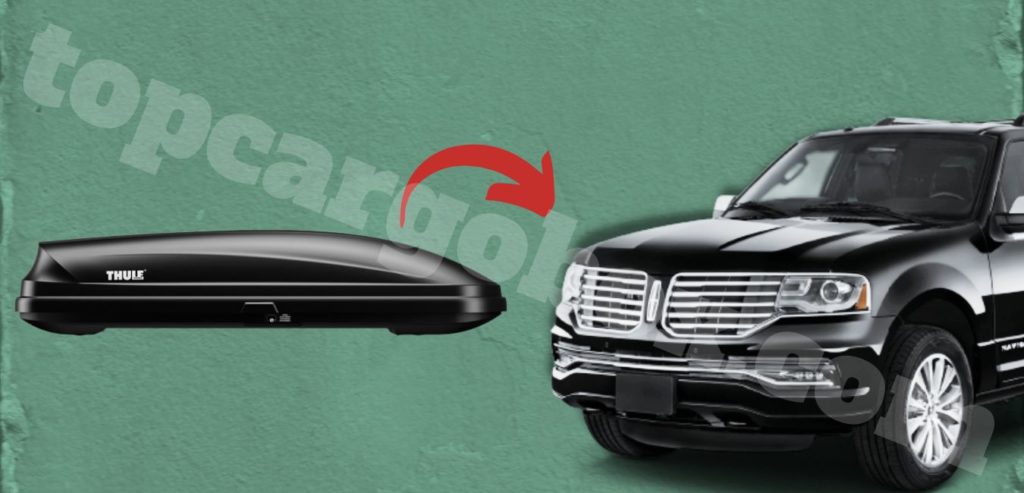 You can find three size choices: Medium, Large, and Alpine. More information about the Thule Pulse: here.
You can pick a size that meets your actual needs based on what you pack in the carrier. If you are new to rooftop cargo carriers, you better learn the most effective way to load a rooftop cargo box.
---
Yakima Skybox Aerodynamic Rooftop Cargo Carrier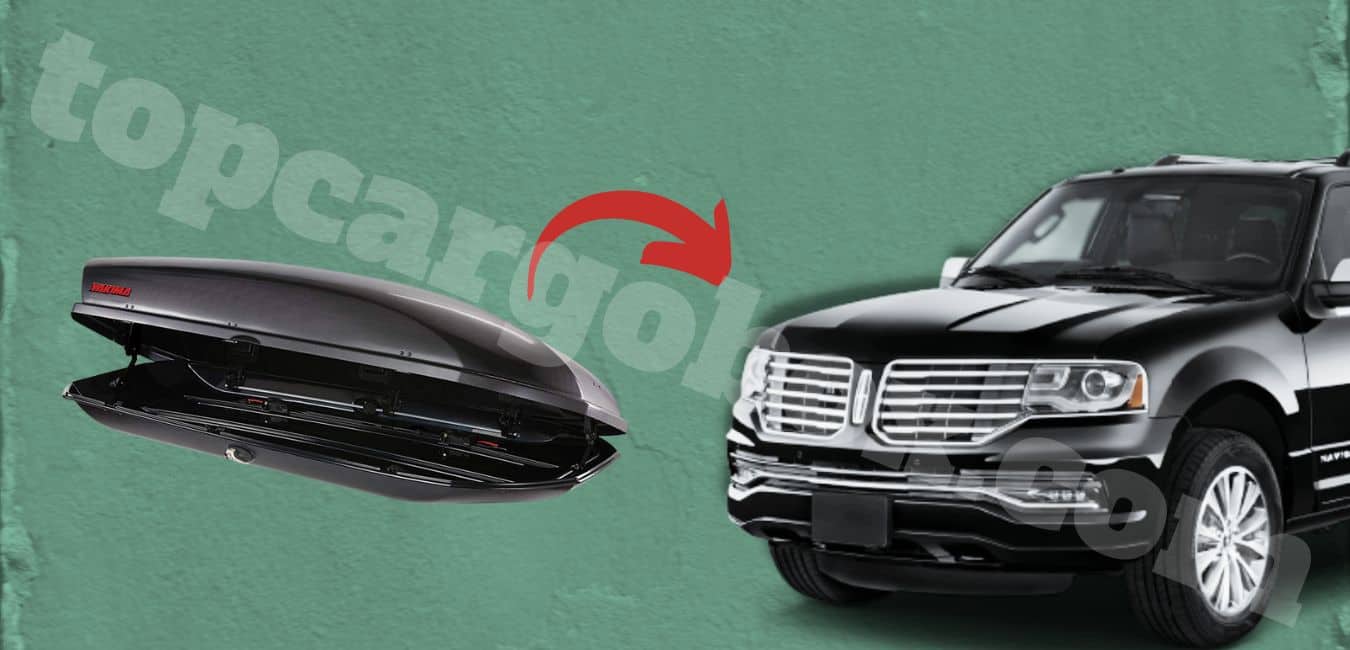 Yakima Skybox is another perfect rooftop cargo box for your Lincoln Navigator. You can read an article to find the differences between Yakima and Thule cargo boxes in detail. We have another piece of content that shows you everything you need to know about the Skybox carriers.
Yakima roof boxes are not always in stock, so you should take action when they are available to buy. As we know, Yakima cargo boxes were out of stock for almost a year because of the COVID-19 pandemic or other unknown reasons. However, most drivers believe Yakima boxes have high loading capacity, stylish luxury design, advanced features, and effective customer service.
---
INNO 320 Rooftop Cargo Box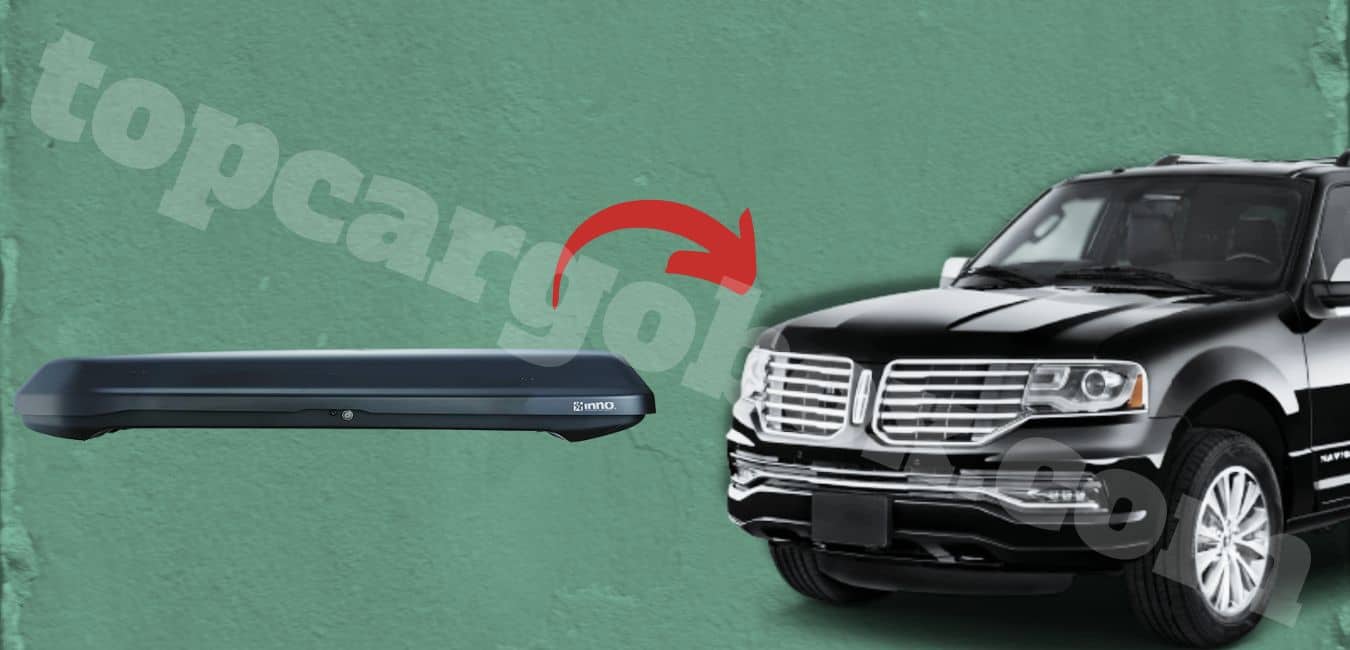 INNO rooftop carriers are not as popular as Thule's or Yakima's, so you may not have heard about the INNO boxes. We pick this one for people who want to use roof boxes to transport long gear like skis, snowboards, hunting equipment, hiking gear, and more. INNO 320 cargo carrier is one of the most skinny boxes on the market, and if you desire to find more low-profile roof boxes, you can visit this article for more detail.
INNO produces not only the INNO 320 cargo boxes but also other models, and we have an article that covers all the INNO boxes with their specifications and features. You can choose one to be additional storage on top of your Lincoln Navigator.
---
Goplus Cargo Carrier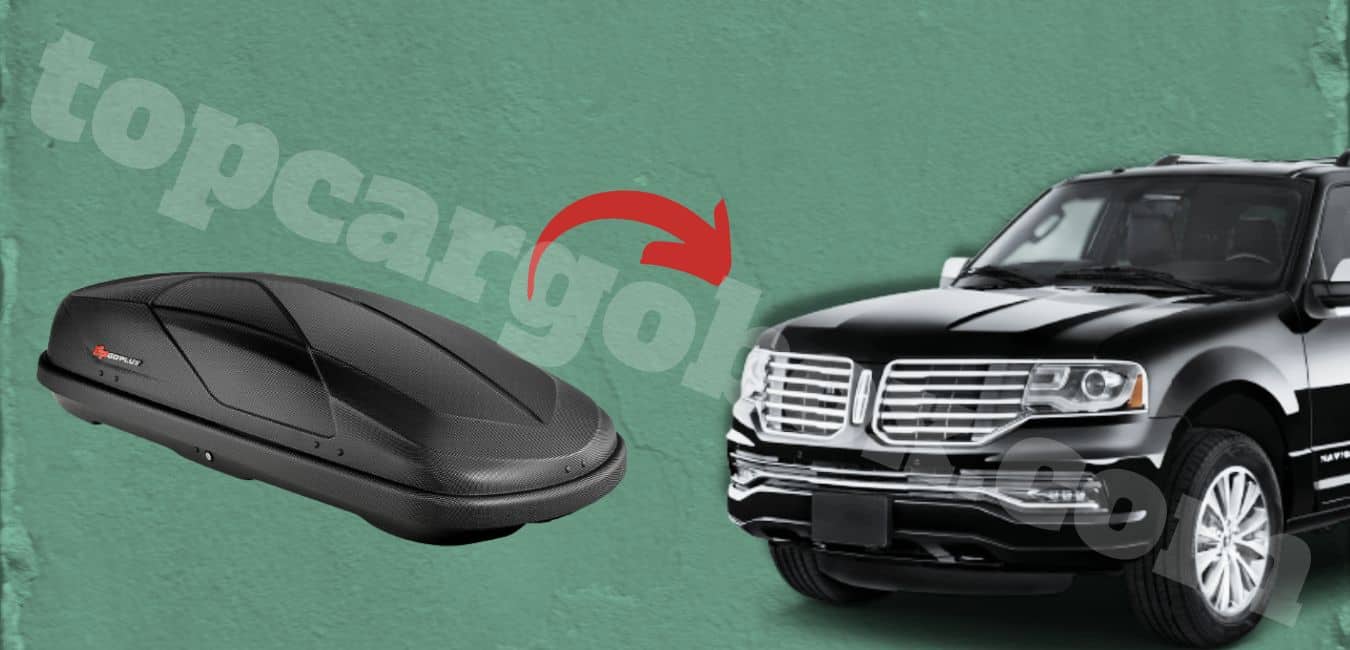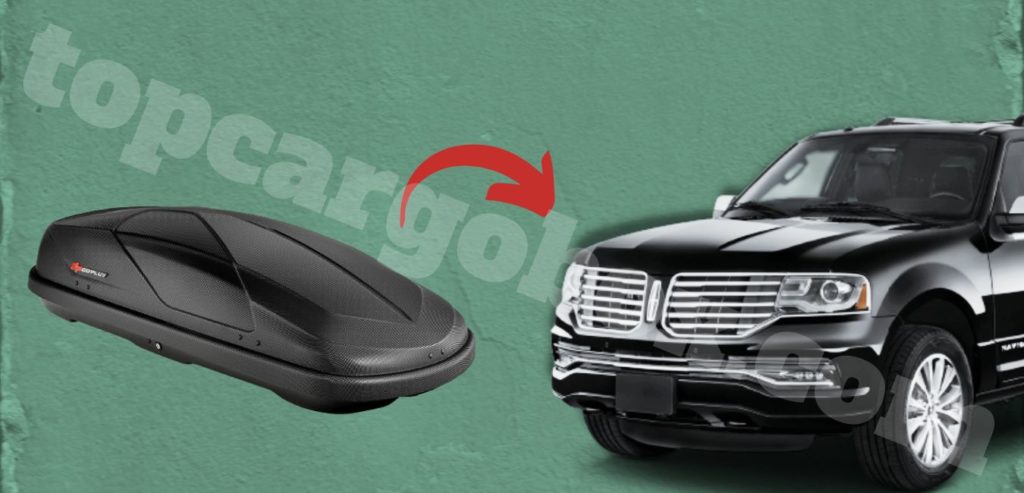 Goplus rooftop cargo boxes are universally fitting on most roof racks, so you don't have compatibility problems when mounting a Goplus roof box to your Navigator. However, you must have a pair of rooftop crossbars before the step above. If your Navigator has a bare car roof, you can follow this guide to find some roof racks or crossbars that work for vehicles with empty car roofs. We recommend you use factory roof racks and rails for building cargo management systems because of safety concerns.
Goplus cargo boxes have white color models that are rare and unique, and they are perfect for white cars. Except for Goplus cargo boxes, you also can find some white color roof boxes in an article and compare them for ideas.
More info about Goplus cargo boxes: HERE.
---
Conclusion
After reading this content, you can find some rooftop cargo carriers that you can use on top of your Navigator and load more items for your active life. Most people use cargo carriers to deliver carry-on luggage bags, sporting gear, camping equipment, hiking gear, training gear, and more. You can free up the cabin room for your vehicle and load all the essentials on the car roof or behind the hatchback.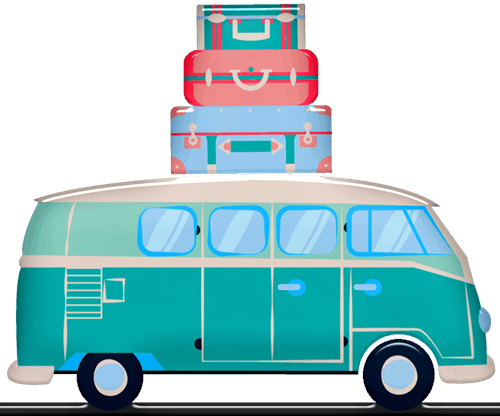 Our team is creating outdoor-gear relevant articles with passion. If our articles can help you to find the correct solutions for your questions, we will be happy about that. In the content creation process, we usually collect accurate and useful information online or offline to compile our content in an organized way. Consequently, we can guarantee that you can discover some expected answers to your questions. We appreciate your time on our site.
We are reader-supported. We get commissions for purchases made through links in this post, As an Amazon Associate we earn from qualifying purchases.