Last Updated on November 2, 2022
Why do you need a cargo carrier for your MKZ? (most people have these reasons) Lincoln MKZ is a luxury-looking sedan with 15.4 cubic feet of trunk space, but the storage space may not be sufficient for most outdoor enthusiasts. Consequently, you want to find a way to load more stuff in your MKZ without occupying the cabin. Here you go. You can discover some options that you can utilize to expand the loading capacity for your Lincoln MKZ.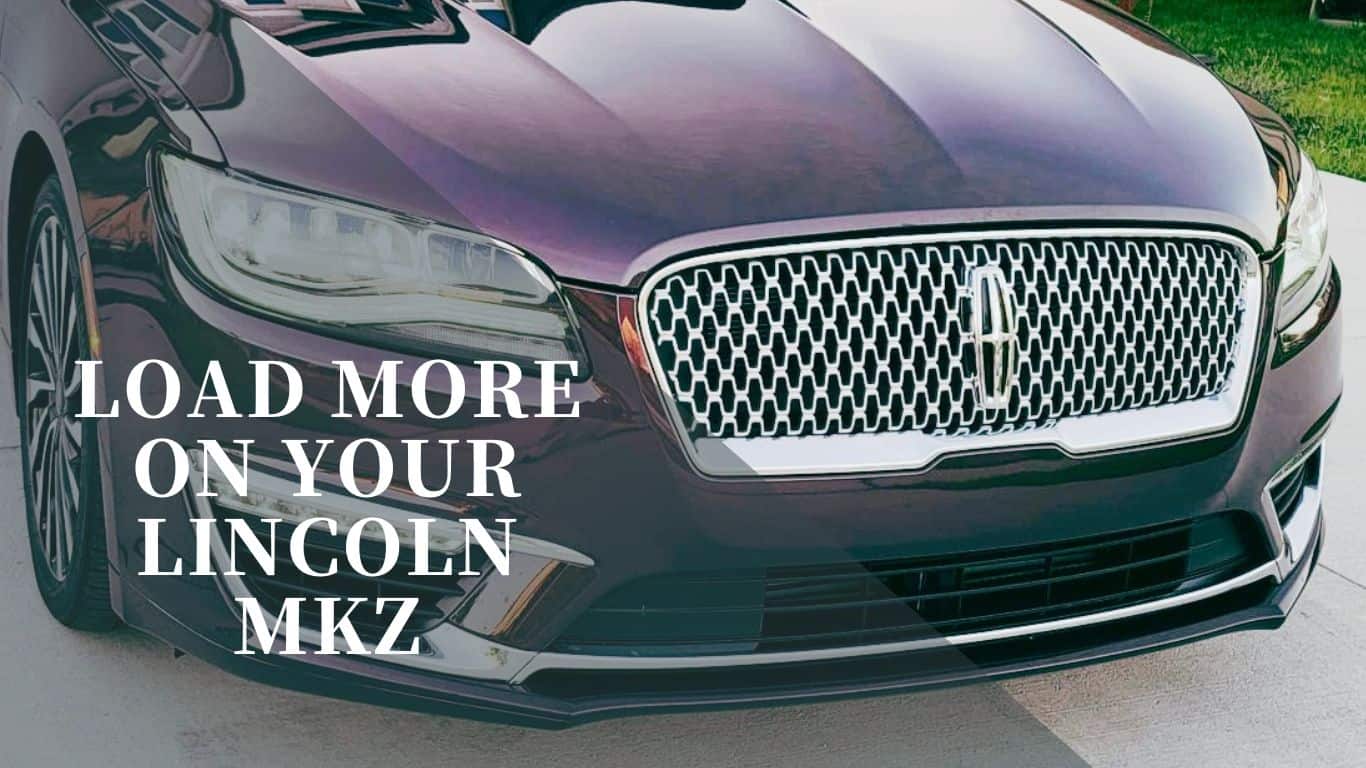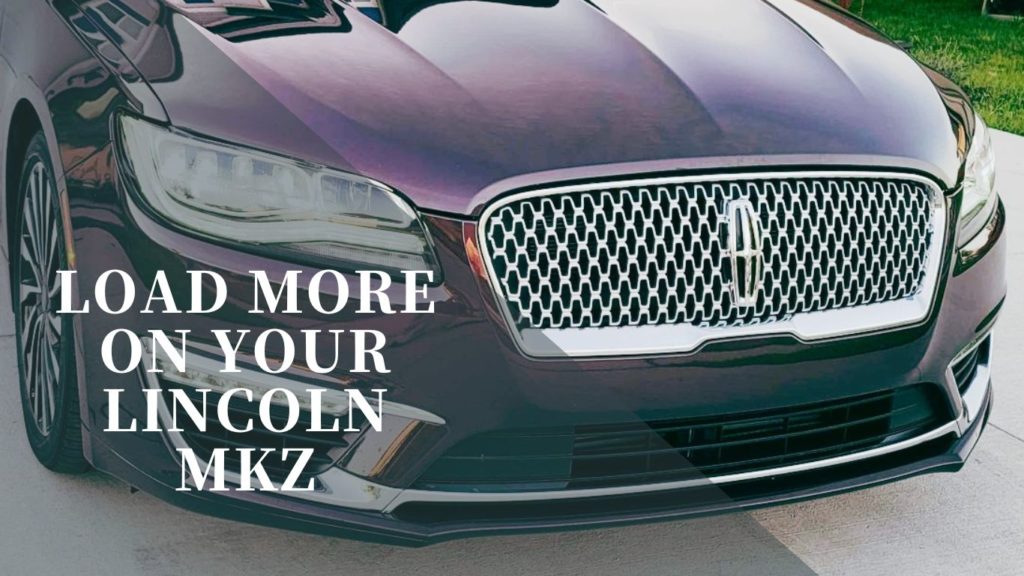 If you often travel alone, the original trunk room is enough to use because you can load extra luggage in the passenger room. Otherwise, if you would like to invite more companions, you cannot load items in the passenger room because it is where people stay and relax. You cannot let your travel companions squeeze up and make room with all the luggage in the cabin, especially on a road trip.
The Lincoln MKZ is a popular midsize sedan known for its comfortable ride and outstanding performance. One of the most important factors to consider when choosing a car is its loading capacity. We always have solutions to problems.
There are many different cargo carriers for your consideration: cargo bags, rooftop cargo baskets, and hardshell roof boxes.
Before we start to dive into these effective options, there is something else you require to know in the first place. If you want to use cargo carriers, either roof-mounted or hitch-mounted, you need to get your Lincoln MKZ equipped with rooftop crossbars or a hitch receiver. If you are new to cargo carriers, you can refer to a guide to find the differences between roof racks, rooftop rails, and crossbars.
Otherwise, you also need to check on the car manual and find the roof loading limit for your Lincoln MKZ. If you cannot find the specific number, you can consult the car dealer for info on the roof loading limit.
Except for using rooftop cargo carriers, you can also take advantage of the hitch-mounted carriers; however, you need to have a hitch receiver first. When choosing hitch-mounted cargo carriers, you have to pay attention to what class of hitch receivers the carrier works with; additionally, rear-mounted cargo carriers are easier to use with better accessibility for loading and unloading.
Do you need roof racks (crossbars) for your Lincoln MKZ?
You can contact the local Lincoln dealer to get one or find one on Ebay or Amazon. You don't use cheap crossbars because all your cargo weight sits on these bars. If your MKZ doesn't have roof rails that roof racks stand on, you can follow this guide to find rooftop racks that work without roof rails.
---
Quick-Pick List of Cargo Carriers For Lincoln MKZ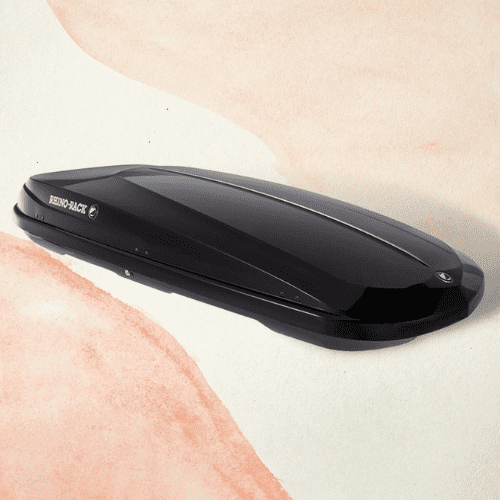 ---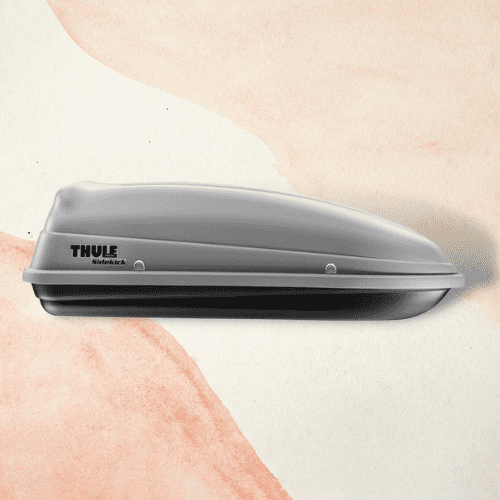 ---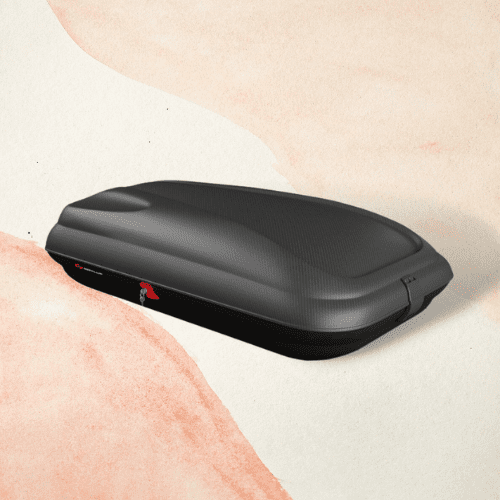 ---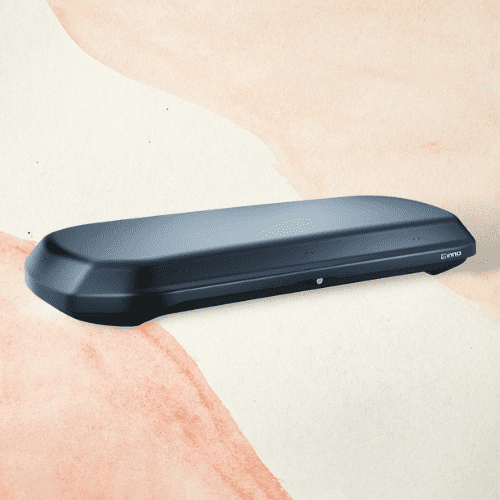 ---
Detail of Cargo Carriers For Lincoln MKZ
Rhino-Rack Master-Fit Cargo Box
It is the first choice for your Lincoln MKZ. Rhino-Rack is a well-known brand that manufactures high-quality rooftop cargo carriers for cars. Master-Fit cargo box is made of ABS plastic, so it is as sturdy as other top-grade roof boxes. You don't need to worry about its quality at all.
You only have one option on color picking, so you can tell yourself that black is what you want for the roof box.
Master-Fit cargo box is the amplest option we choose for your Lincoln MKZ, and it offers 400 liters of interior space to carry up to 833 pounds in total. It is large enough for a family with 4 to 5 people. Although the roof box has a large loading capacity, you cannot load it with luggage to exceed the MKZ's roof loading limit.
The master-Fit cargo box has an aerodynamic design that decreases the wind drag and reduces the wind noise, and you won't waste too much mileage after using it. The roof box is easy to maintain because its materials are super light, rugged, waterproof, and weather-resistant, so you don't need to take too much care of it.
Master-Fit cargo box has 14.13 cubic feet of inner storage space for loading items, and its dimensions are 78L x 36W x 18H inches. You can use these numbers to estimate if you can load your gear like skis or snowboards into the box or not.
It has revolutionary mounting hardware that makes the entire installation easy to handle without tools. You better lift the cargo box with someone else. We recommend some accessories that you can use to increase the durability and accessibility of your cargo box.
You can use the Master-Fit cargo box to carry almost everything from camping equipment to things you may need on a road trip.
---
Thule SideKick Rooftop Cargo Box
Thule Sidekick is the smallest option in this guide. It provides only 8 cubic feet of inside room for storage, but it can load up to 75 pounds of stuff. Its dimensions are 54L x 25W x 15.5H inches, and you can use these numbers to know if it fits your situation or not. You better check how height your MKZ will be after mounting the cargo box to avoid accidents when entering places with height limitations.
Most cargo boxes work with round, square, aerodynamic, and factory roof racks. If you have no idea about this part, you can read another post about roof bars. Cargo bags can work without crossbars or roof rails, so they are perfect alternatives to hardshell roof boxes.
What we like:
The Sidekick cargo box is only 25 inches wide, and you can mount other rooftop carriers beside it on the crossbars. For example, you can set up two rooftop bike racks beside a Thule Sidekick roof box. You can replace the bike racks with suitable rooftop carriers, like cargo baskets or bags, to create more storage space above the MKZ.
We don't like:
The Thule Sidekick requires regular maintenance because it comes with flimsy lock cores. You can lubricate the lock cores monthly to increase their lifespan.
Some PDFs:
Installation Manual – This PDF shows how to accurately and securely assemble and install the Thule Sidekick cargo box.
---
Goplus Rooftop Cargo Carrier
We pick the Goplus rooftop cargo carrier as the third option for your Lincoln MKZ. It comes with 8.83 cubic feet of interior space, and you can load up to 121 pounds of gear or equipment. Its dimensions are 52 L x 30.5 W x 12 H inches. It is not an option for long gear like snowboards or skis, but it is perfect for carry-on bags.
The Goplus company uses high-density PP materials to build this roof box for most outdoor adventures, and the cargo box is sturdy, waterproof, long-lasting, and elements-resistant. You can use it in extreme weather conditions without a chance of getting your stuff wet and damaged.
It opens from the passenger side, and this feature effectively avoids the risk of coming traffic when you are loading or unloading the cargo box on the freeways. The Goplus cargo box has an integrated lock system that keeps your belongings safe and dry on the roads, but you may need to lubricate the lock core after using the roof box for a couple of weeks. If you lost the key, we have some solutions to open a cargo box without keys; however, you should leave backup keys in the car for emergencies.
---
INNO 320 Rooftop Cargo Carrier
INNO 320 is the last pick that we choose for your Lincoln MKZ. It has a fancy-looking fashion design that perfectly matches your MKZ's style. It is one of the most aerodynamic roof boxes, so the INNO 320 doesn't produce much wind noise and does not waste too much mileage.
INNO 320 opens from both sides as other top-grade cargo boxes do. If the cargo carrier is too high after installation, you can find a car doorstep to reach the top of your vehicle.
INNO 320 has memory mounting hardware which can reduce the installation time and make the entire process much easier after the first try. When installing a roof box, you must avoid interference between the open hatchback, antenna, and the car roof box by adjusting the position of the cargo box.
INNO 320's dimensions are 66.14 x 25.6 x 9 inches, so it is the smallest option in the INNO family. You can find more INNO roof boxes and choose one that meets your outdoor needs.
There are a lot of different roof boxes on the market, and it can be tough to choose the right one for your needs. If you want a roof box that is both stylish and functional, you may want to consider the INNO 320. This roof box is made from high-quality materials and is designed to withstand the elements. It's also roomy enough to hold all of your gear, making it perfect for weekend getaways or long road trips.
If you're looking for a more budget-friendly option, then you may want to consider the Goplus cargo box. This cargo box is made from durable materials and is spacious enough to hold all of your belongings. It's also easy to install, making it a great option for anyone who is looking for an affordable roof box.
---
In Conclusion
In this article, you can find cargo carriers that you can use to boost the loading capacity for your Lincoln MKZ. You can choose one that fits your lifestyle. After having a cargo carrier, you can do many amazing things that you have never done before. For example, you can bring your family on a cross-country road trip and carry all you may need on the trip. Although there are three types of rooftop cargo carriers, roof boxes are the most secure, durable, and sturdy choices for most outdoor enthusiasts. You can use the menu section to find more topics that show you more about car roof boxes.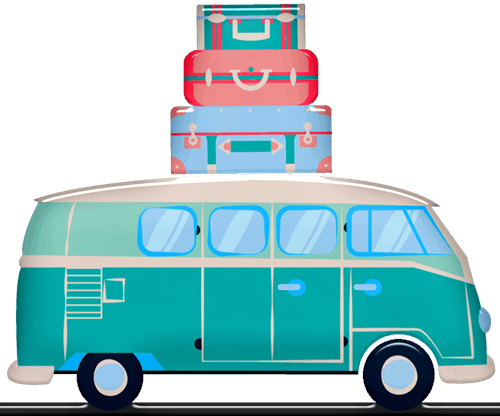 Our team is creating outdoor-gear relevant articles with passion. If our articles can help you to find the correct solutions for your questions, we will be happy about that. In the content creation process, we usually collect accurate and useful information online or offline to compile our content in an organized way. Consequently, we can guarantee that you can discover some expected answers to your questions. We appreciate your time on our site.
We are reader-supported. We get commissions for purchases made through links in this post, As an Amazon Associate we earn from qualifying purchases.