Last Updated on November 22, 2022
Do you need a car roof cargo box for your Nissan Rogue? If your answer is yes, you are reading the right article. A roof cargo box provides you with a lot more space on top of your car for your luggage and stuff, so if you are planning a road trip or other camping-related activities, a cargo roof box can offer you the best experiences on roads or in the woods.
Nissan Rogue is relatively small than other vehicles on the market, so doing a measurement is very important before you are about to buy a roof cargo box. What to measure? The length of your car roof and the width of your car top are two vital data for your next buying judgment on a cargo box.
First, you have to make sure that your cargo box does not interfere with the front view and does not block your hatchback's opening. You have to ensure that your garage entrance allows you to drive through with an added height.
According to our research, we have picked out several cargo roof boxes for Nissan Rogue on the market, and you can save time on choosing one for your Nissan Rogue.
---
Do you need a pair of roof bars?
---
Quick-Pick List of Cargo Boxes for Nissan Rogue
---
---
---
---
---
5 Best-Selling Cargo Bags For All Vehicles
When you lose interest in cargo boxes, you may still want to have something as an alternative to creating extra storage space for your car. Therefore, we recommend 5 top-selling roof bags for you because of their friendly price.
---
View the Best Cargo Baskets For Nissan Rogue – Cargo baskets are car accessories that can install on roof racks for carrying items or holding other roof carriers like cargo bags or roof boxes or other roof carriers.
Knowledge about 5 cargo Boxes for Nissan Rogue
SportRack Vista XL Rear Opening Cargo Box
For a big family, this is a perfect option for a lot of luggage. If you plan to travel with your family, you should consider this cargo roof box to ensure that you and your family can bring all their daily needs on the roads to enjoy a comfortable and convenient road trip.
The advanced lock system protects your belongings 24 hours a day on the road, so you won't spend much attention on guarding your stuff while you are enjoying beach time or camping time when you are away from your car. Also, the rear opening of the cargo box puts your safety as the priority, so you will not open the box unless you have pulled over.
discover more information about the SportRack Vista cargo boxes
The advanced material, durable plastic, is making the cargo box very strong and UV-resistant. The roof box can still be ok from an attack of a hammer or a knife, even an accident.
The easy-operate mounting system is very friendly to everyone, and you can install or disassemble the roof box in minutes. All in all, these advantages make the SportRack cargo roof box a good option for Nissan Rogue.
---
Car Top Cargo Carrier Rack Mount
For Nissan Rogue, a smaller cargo roof box is better, and the Car Top Cargo roof box has the perfect size to fit the Nissan Rogue without a problem. The size of it ensures that there is no interference between the cargo box and your hatch or trunk.
When you have this cargo roof box at home, you will find it only has 9 cubic feet of space to store your stuff on the road. However, according to the manufacturing guide, the roof box can carry up to 100 pounds of stuff.
We are so surprised about its super simple installation methods, and you can do it without a tool. You won't need to worry about the installation of this cargo roof box.
When you see its aerodynamic design of it, you will find its beauty of it. Also, a nice-looking aerodynamic shape is not only for the watch but also for reducing noise and saving on gas. Why? The aerodynamic design forces the air to move around the cargo box in motion, and it will lower wind noise and decrease the pushing power from the wind for saving gas.
---
Aosom Hard-Shell Vehicle Rooftop Rack Cargo Box
Nissan Rogue is comparatively small to other vehicles, so a smaller cargo roof box is a perfect option as the Aosom Hard-Shell rooftop box. You won't worry about the opening of your hatch or trunk or a clear sight in your car because of the smaller size of this cargo box.
Also, Aosom uses durable and tough material to build this roof box to ensure that your belongings will not be stolen by "animals" or damaged by accidents or bad weather.
This Aosom cargo box only can open from the passenger side of your car, so you won't put yourself at risk when you are using it on the highway. This roof box is very light, and you can carry it up and down alone.
For people, who only want a little extra room for belongings, this cargo roof box is the best option because of its small size, lightweight, and easy operation.
---
JEGS Performance Products 90098 Rooftop Cargo Carrier
As you have seen in the picture of this cargo box, it's large enough for a big family to carry their belongings on the road. However, even though it's large, it has a perfect measurement for Nissan Rogue. An 18 cubic feet space gives its users a large extra room to store their luggage on the highway.
discover more information about the JEGS cargo boxes
Fortunately, this large cargo roof box won't block your sight while you are driving, and it will not interfere with the opening of the hatchback.
It also has a super easy installation that allows you to do it without a tool. And, 110 pounds of belongings are easily carried by it, and the cargo box is only 28 pounds of weight. So, it is easy to lift by one person. We found a video on Youtube about this cargo roof box, and you can learn from it.
---
Thule 682 SideKick Cargo Box
A 12 inches high cargo box is made of sturdy and long-lasting material with an aerodynamic design for decreasing noise and reducing wasted mileage. Thule is a very famous brand that produces many advanced and high-quality cargo boxes for different vehicles. It comes with the U-bolts mounting system that makes the cargo box tightly attached to the crossbars. You won't drop it while you are driving on the highway.
discover more information about the Thule SideKick cargo boxes
The lid of this cargo roof box is very light to allow one hand to operate it, and the lid-lifter holds it while you are loading or unloading your belongings.
Furthermore, the advanced lock system secures your roof box to avoid damage to your luggage, and the waterproof material is preventing your belongings from getting wet after a rainy trip.
---
Cargo Boxes On Nissan Rogue Gallery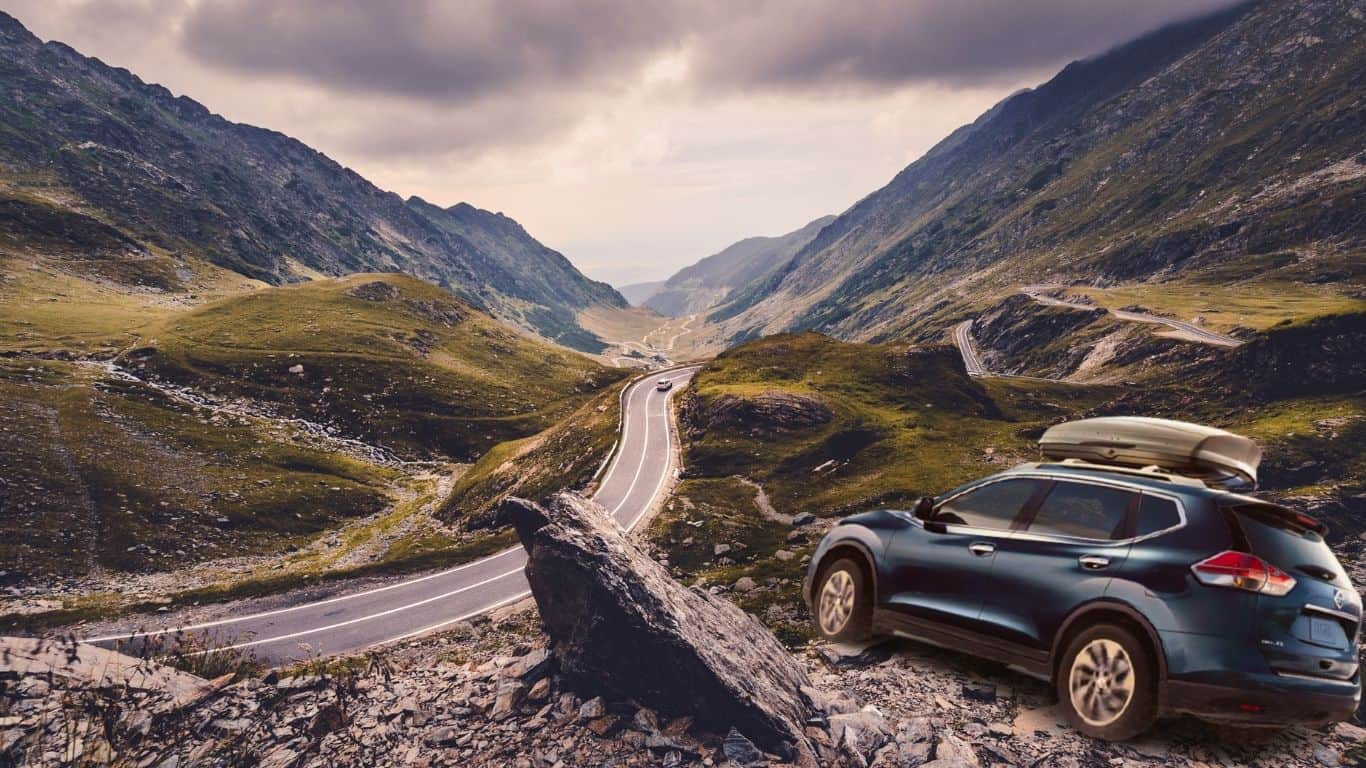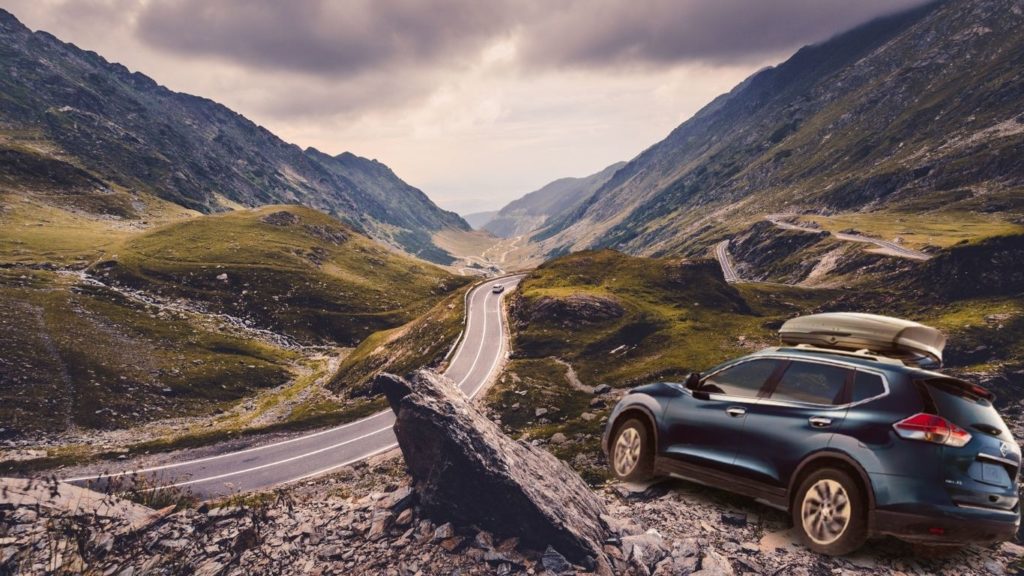 Conclusion
In this article, we listed 5 types of cargo boxes for your Nissan Rogue with their details.
The capacity, mounting system, width, length, and lock system are the most vital components of cargo boxes that you need to learn and compare. On our site, you can read other relevant informational articles to build a knowledge database. Then, you will have sufficient capability to choose a suitable cargo box for your family.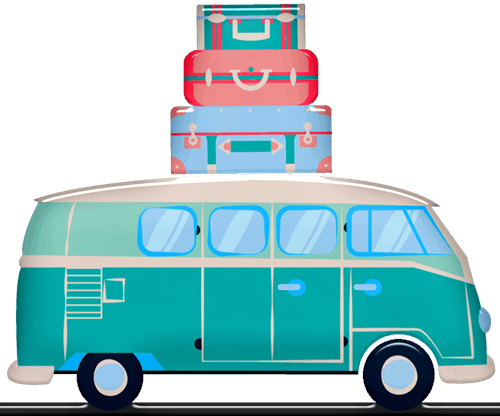 Our team is creating outdoor-gear relevant articles with passion. If our articles can help you to find the correct solutions for your questions, we will be happy about that. In the content creation process, we usually collect accurate and useful information online or offline to compile our content in an organized way. Consequently, we can guarantee that you can discover some expected answers to your questions. We appreciate your time on our site.
We are reader-supported. We get commissions for purchases made through links in this post, As an Amazon Associate we earn from qualifying purchases.