Last Updated on September 18, 2023
Have you heard about the Dr.Deng car roof boxes? You will discover information about this premium cargo box from different perspectives. Dr.Deng is a new-released brand that originated in China with many advanced cargo boxes for sale on the market. Its car roof boxes are expensive because of the designs and features. We will discuss the Dr.Deng roof boxes in detail to make you more comfortable while comparing Dr.Deng's with other cargo carriers.
There is not much information about the history of the company – DR.DENG, and we cannot help you if you want to know that. However, we can dig and find some information about Dr.Deng's car roof boxes for your consideration.
Dr.Deng Rooftop Cargo Carriers
---
Name
Dr.Deng Dual Side Rooftop Cargo Box
Brand
Dr.Deng – (We cannot find the official site for this brand) (we find the Dr.Deng store on Amazon)
Color
Glossy and shinny (Black and White)
Material
Dr.Deng uses ABS materials to build its roof boxes with many advanced features.
Design
It is one of the most aerodynamic cargo boxes on the market because of its sleek aero design. The low-profile design can effectively cut the air and reduce wind drag on the road in high-speed conditions and won't dramatically increase the gas mileage (most rooftop cargo carriers affect the gas mileage), but a little (ignorable). Check this post to find out how and why rooftop cargo boxes affect the gas mileage and produce wind noise.
We made a phone call with the manufacturer to require specific specifications about the roof boxes. We now know the cargo boxes' dimensions are 78 inches x 35 inches x 12 inches (L x W x H), and you can use these numbers to estimate if you can put your luggage bags or other gear into the box. If you decide to transport large luggage bags higher than 12 inches, you can refer to a page to find large cargo boxes for your specific needs.
---
What else can you do with the dimensions numbers?
We don't know what type of car you drive, but you have to add extra height on top of your vehicle. You can add the cargo boxes' height number to your car and test if you can safely drive into the garage (with the height between the car roof and the crossbars). We know that some people forget the additional storage box over their car roof when parking in the garage then they damage the cargo box badly. If someday you do something that accidentally damages your cargo box, you can follow a guide to learn the methods to fix scratches or holes on your roof box.
---
How was it built?
The manufacturer uses the most popular ABS plastic materials to build these roof boxes. Most cargo boxes are made of ABS plastics because they are sturdy, waterproof, weather-resistant, and durable. If you plan to find a cargo carrier that you can use for heavy-duty jobs, you better choose one that is made of ABS materials.
Most cargo box producers use vacuum-shaped technology to build their boxes with ABS plastics, and the modern rooftop cargo boxes are super light. The most popular brands are Thule and Yakima.
Dr.Deng uses the same technology to manufacture roof boxes with different features. Dr.Deng's cargo boxes open on both sides like most roof boxes do, but Dr.Deng's car roof boxes come with a unique double-sided latch design that allows you to open the two lids together at once.
---
How to install it on your car roof?
It is the most popular question when buying a rooftop cargo box for a car. Most people thought it was complicated to mount a cargo box on their vehicles, but it is not. You need to check the compatibility first, and the suitability check is for roof rack systems and the specific roof boxes, not about the cars.
Before using a roof box, you must install roof racks (crossbars) on your car. Most drivers consult their local auto dealer to order OEM crossbars to build a cargo management system on their vehicles. You can refer to a page to find solutions to situations when your car has a bare roof without a pair of roof rails (where crossbars stand and lock-on).
After having crossbars on your car, you can start to use 4 anchors to mount a Dr.Deng roof box on the two bars. The Dr.Deng cargo boxes are compatible with most roof bars: square, round, OEM, or aerodynamic bars. Thus, it is not a problem if you already have a pair of roof racks on your car because Dr.Deng's cargo boxes can work with your existing bars.
You don't need a tool to install a Dr.Deng roof box on your car, and the entire process only takes minutes from start to finish. However, it is a two-people job for better accuracy and security. You can ask someone to help you lift the cargo box for installation. If you are new to roof boxes, you can refer to a page to prepare some background information about installing a roof box and how long it will take.
---
The Unique Feature
Dr.Deng's cargo boxes have remote controls that allow users to open and close the lids remotely. It is why you can find a battery in the package box. If you don't want to use the Remote Control feature, it is better to leave the power cell at home and use the roof box like a regular one with keys and buttons. We don't know if the Remote Control components are weather resistant or not, so you are on your own at this point. You can always contact the sellers to get clear answers to your questions about their products.
---
Loading Capacity
Dr.Deng roof boxes have 11 cubic feet of interior space for carrying what you want to bring on the roads, and the cargo carriers allow you to load up to 110 lbs of weight.
The loading capacity is suitable for most outdoor enthusiasts, but it is not for people who use a roof box for family road trips. It is perfect for golf clubs, skis, snowboards, hiking gear, fishing rods, hunting equipment, and more.
If you wish to use a roof box to carry large carry-on bags, the Dr.Deng cargo boxes are not suitable options. They are only 12 inches high.
---
Conclusion
You can use this article to find information about Dr. Deng's roof boxes and compare them with other roof boxes on the market to find the most suitable option for your future outdoor adventures. If you want to know more about cargo management ideas, you can go back to the homepage and scroll down to the bottom.
Best Hardshell Cargo Carriers to compare with: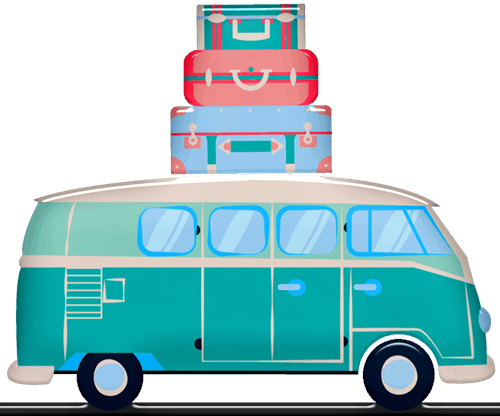 Our team is creating outdoor-gear relevant articles with passion. If our articles can help you to find the correct solutions for your questions, we will be happy about that. In the content creation process, we usually collect accurate and useful information online or offline to compile our content in an organized way. Consequently, we can guarantee that you can discover some expected answers to your questions. We appreciate your time on our site.
We are reader-supported. We get commissions for purchases made through links in this post, As an Amazon Associate we earn from qualifying purchases.